You may have heard of Xavier Muriel, but you've definitely heard him play music. He's a professional drummer, formerly in the well-known band Buckcherry. But did you know that he builds motorcycles too?

We caught up with him down in his hometown of Austin, Texas during the Giddy Up Motorcycle Show and got to check out his latest build and chat with him for a bit. If you see him out and about, I highly recommend checking out his ride! Oh, and he writes a killer monthly article for Cycle Source, too!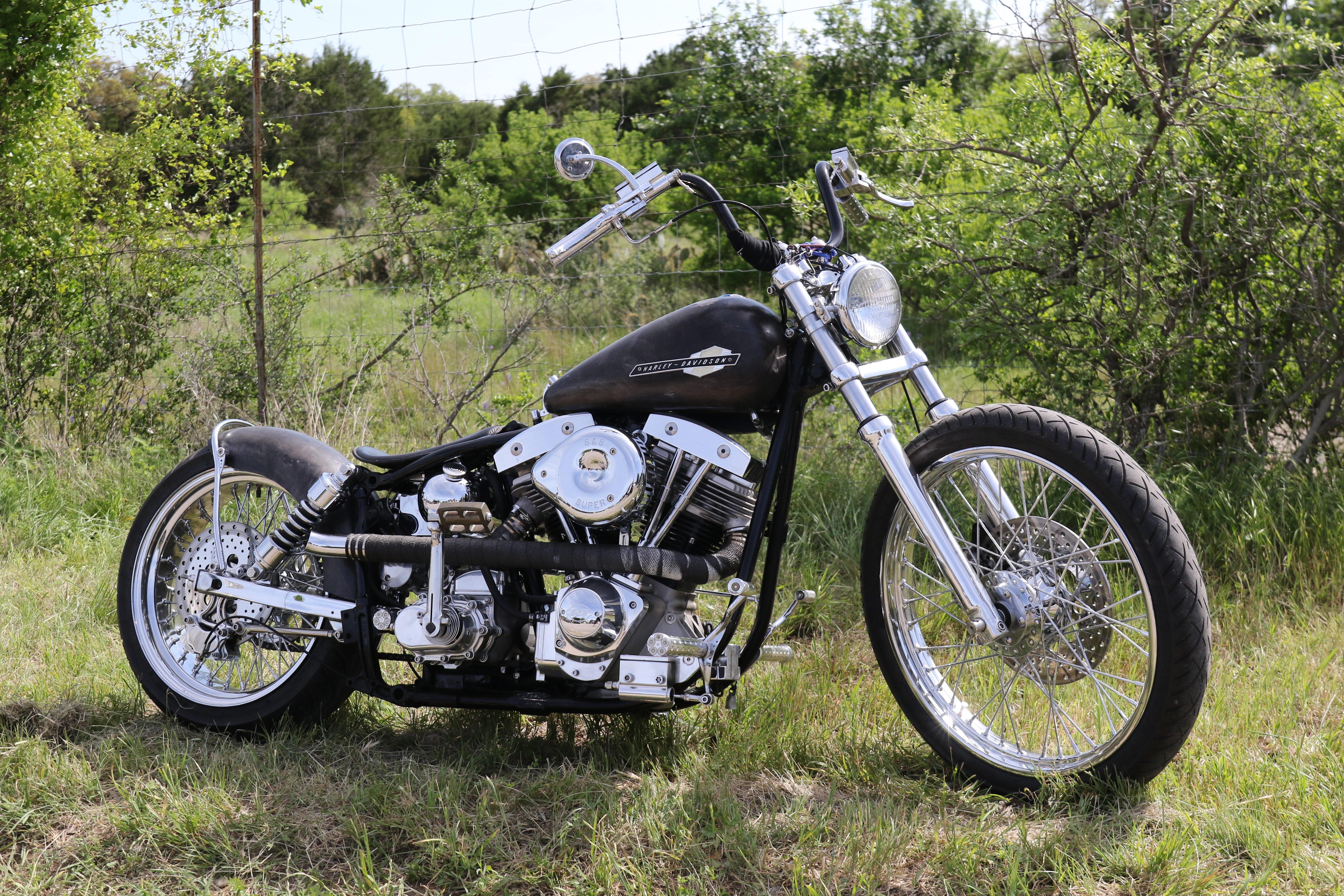 Xavier Muriel
Austin, Texas
Who are you, and what do you do for a living?
I'm a professional touring drummer as of the last 16 years and a Harley-Davidson
®
enthusiast.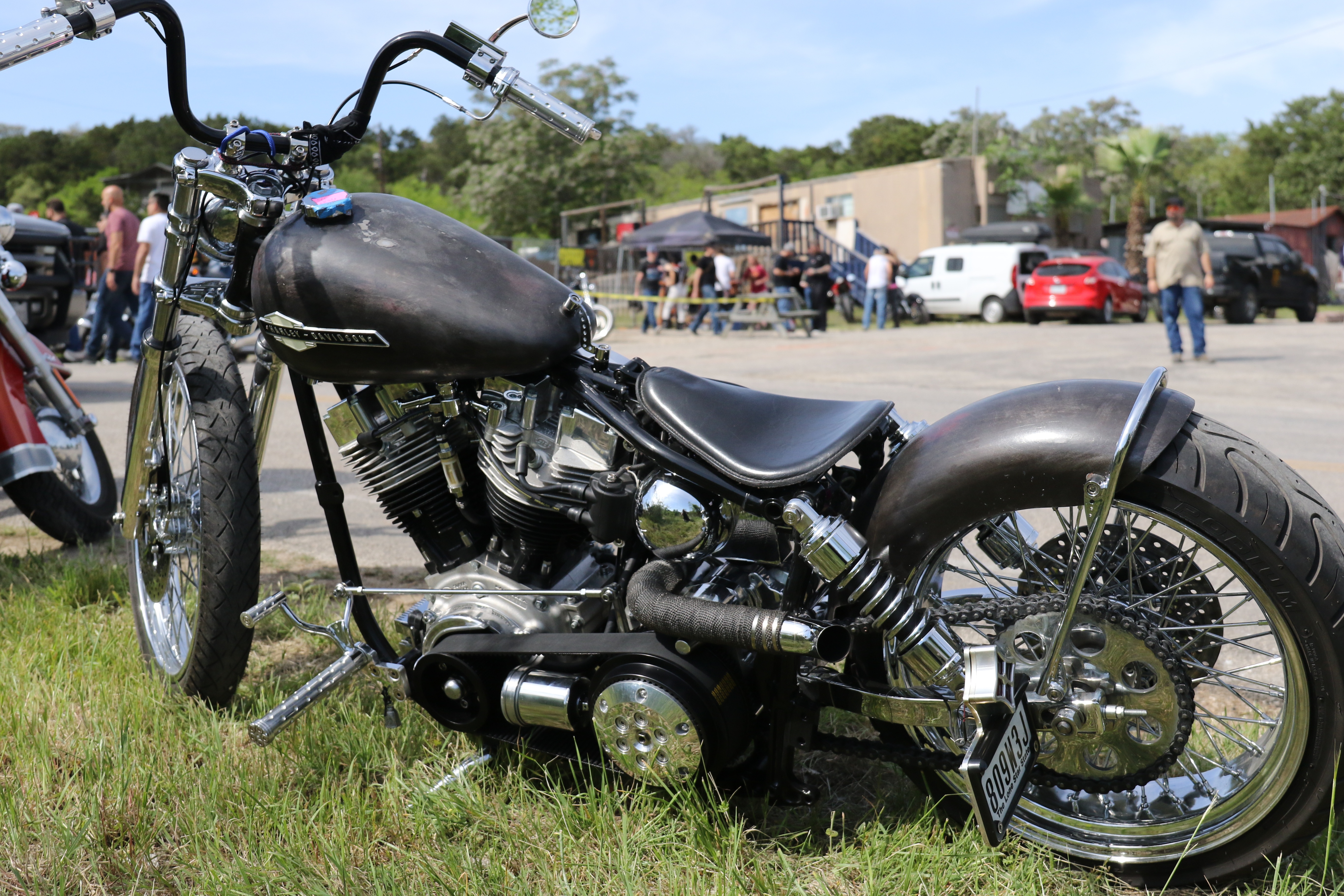 What do you ride?
I have 3 current rides - 2 Choppers, Inc. bikes and ground up custom I built for the In Motion show at 2016 Lonestar Rally.

Tell us about the full custom bike!
It's built on a 1979 Harley-Davidson
®
FXE chassis that has a Speedking drop seat conversion.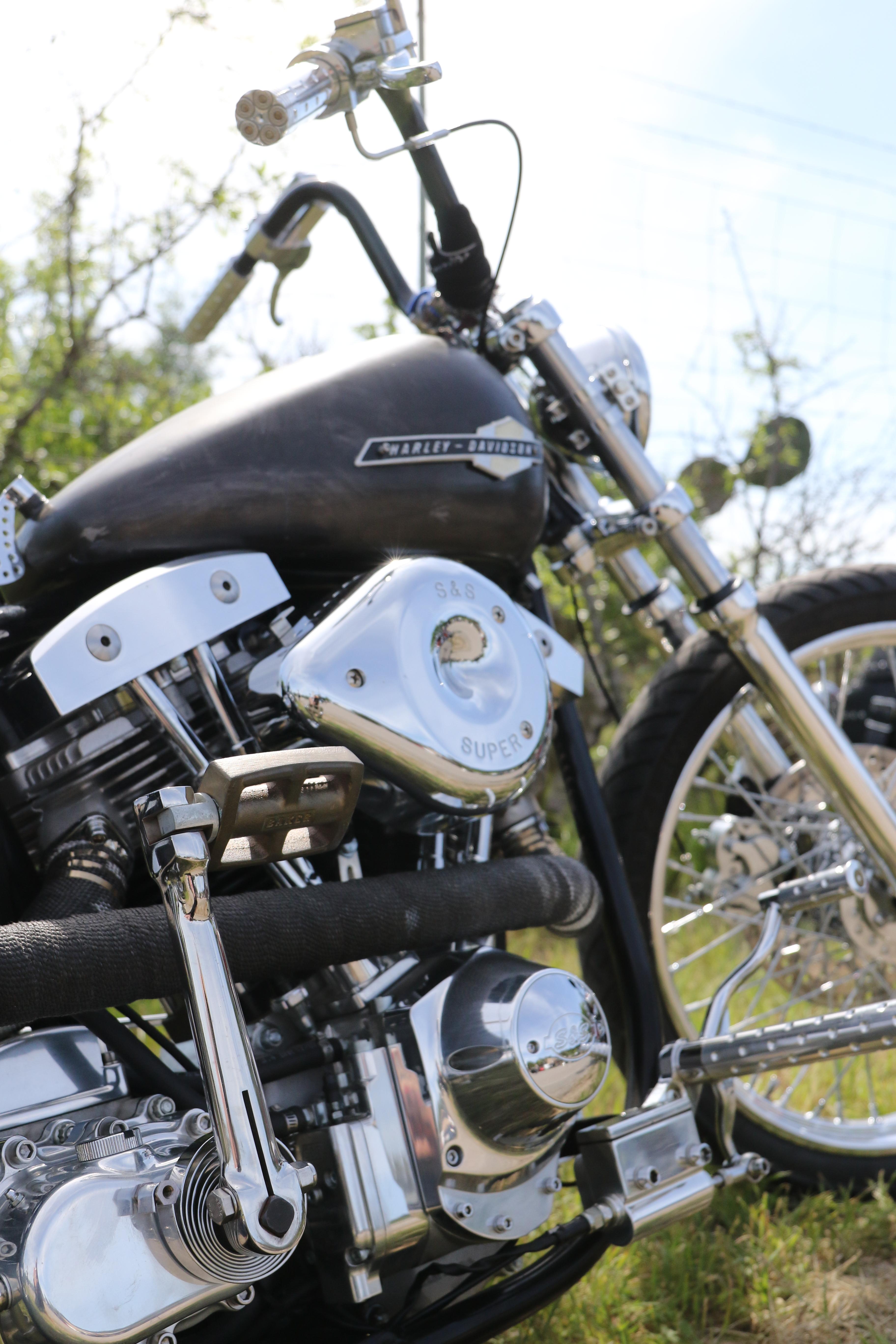 Specs:
Paint by Billy Lane at Choppers Inc
Russ Wernimont rear fender
Baker 6 into 4 transmission with a Hydraulic clutch.

www.bakerdrivetrain.com

Tech Cycle Performance Isolator series open belt drive.

www.techcycle.com

Fully polished 39mm narrows glide front end, 2" under
Front: 21'' Xl 40 spoke rim with a Russell 11.5 polished rotor Jay brake 4 piston caliper wrapped in a Metzeler Me 880

tire www.metzeler.com www.jbrake.com

Rear is an 18x5.5 rim with a Shinko Podium 600R tire, Russell 10'' rotor and Jay Brake 4 piston caliper hung by a Billett Proof Designs hangar.

www.shinkotireusa.com www.billetproofdesign.com

Speedking oil bag

www.speed-kingcycle.com

Headlight is a Paughco side mount 5 3/4

www.paughco.com

Paul Cox taillight with a one off license plate frame

www.paulcoxindustries.com

Biltwell chubby 8''apes with internal plumbing, and a Biltwell seat.

www.biltwellinc.com

Foot pegs and grips are all Choppers Inc.

Tank and rear tank mount,foot controls,fender support, exhaust were done by me.
How long have you been riding motorcycles?
I got my first bike a Honda
®
MR 50 when I was five so pretty much been riding all my life.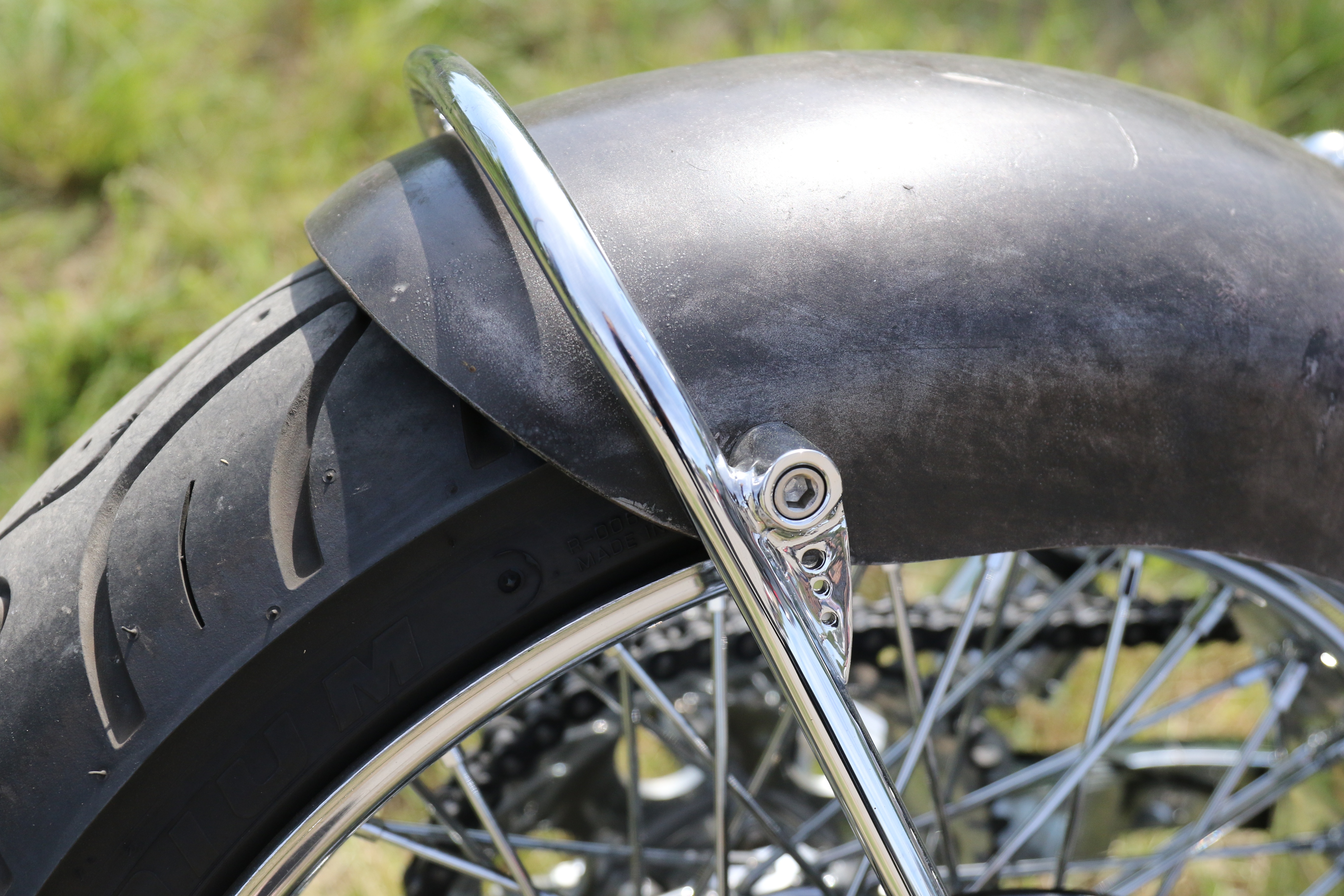 Why do you ride?
Riding for me is the ultimate way to both lose and find yourself at the same time. If you're thinking of anything else while your riding other than being in the moment - you're doing it wrong.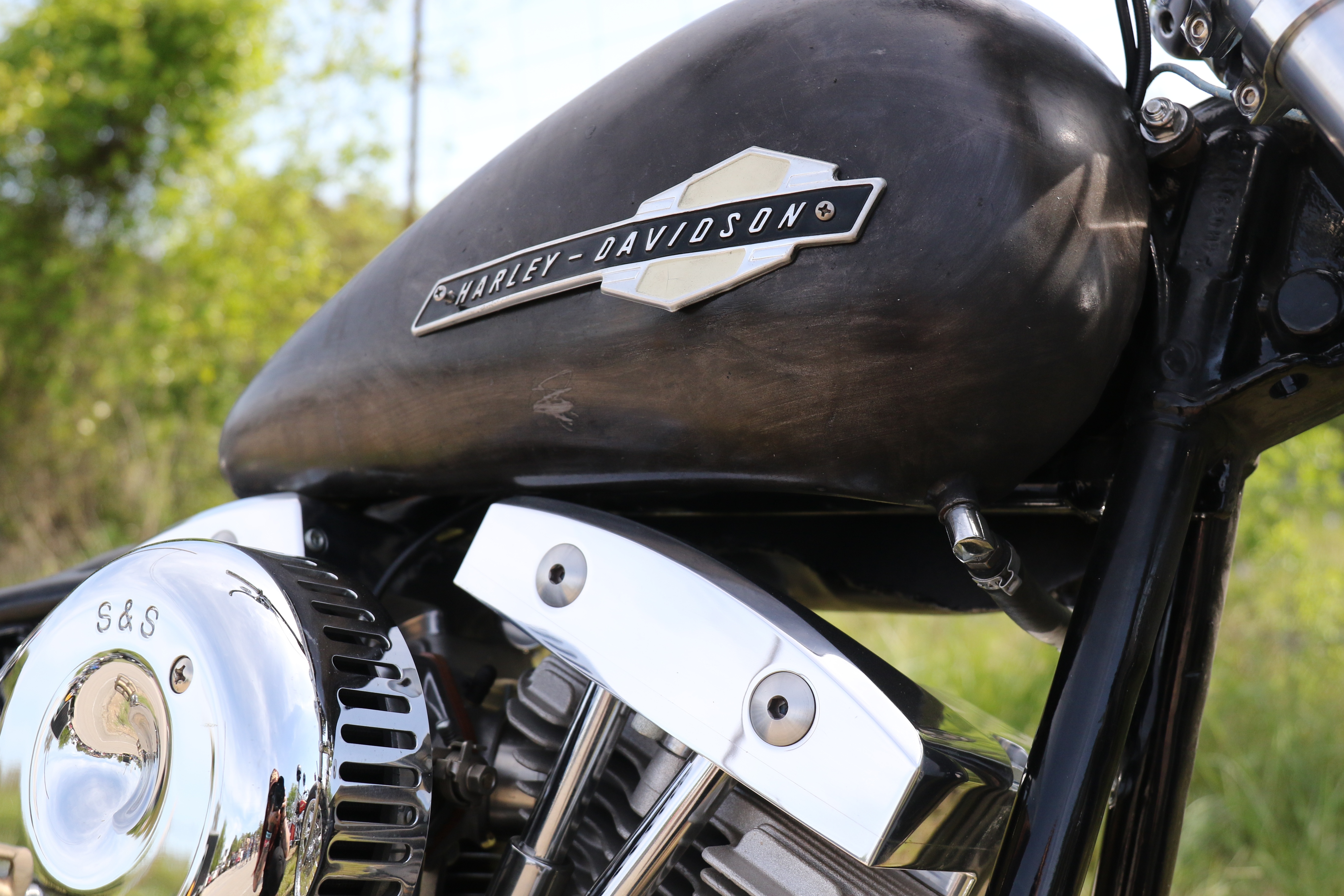 What's your favorite modification or aftermarket part?
There's way to many to list the availability of pretty much anything these days in remarkable.
What was your proudest moment ever?
My proudest moment was when my father came to see me play when were opening up for Motley Crue. He was in a wheel chair and when I stood up on my drum riser, he stood up raised his arms and gave me the metal horns. There will never be a prouder moment.
(editor's note: There's no crying in motorcycles, or we would be tearing up right now, while simultaneously throwing up the metal horns!)

What or who inspires you?
People who genuinely want to help other people inspires me. The selfless act of doing something for someone else with nothing in return.

Are you currently building anything?
Im currently building a bike for the Passion Build Michael Lichter exhibit in Sturgis this year.
(see more on Michael Lichter's Motorcycles As Art Show at the Sturgis Buffalo Chip
here
)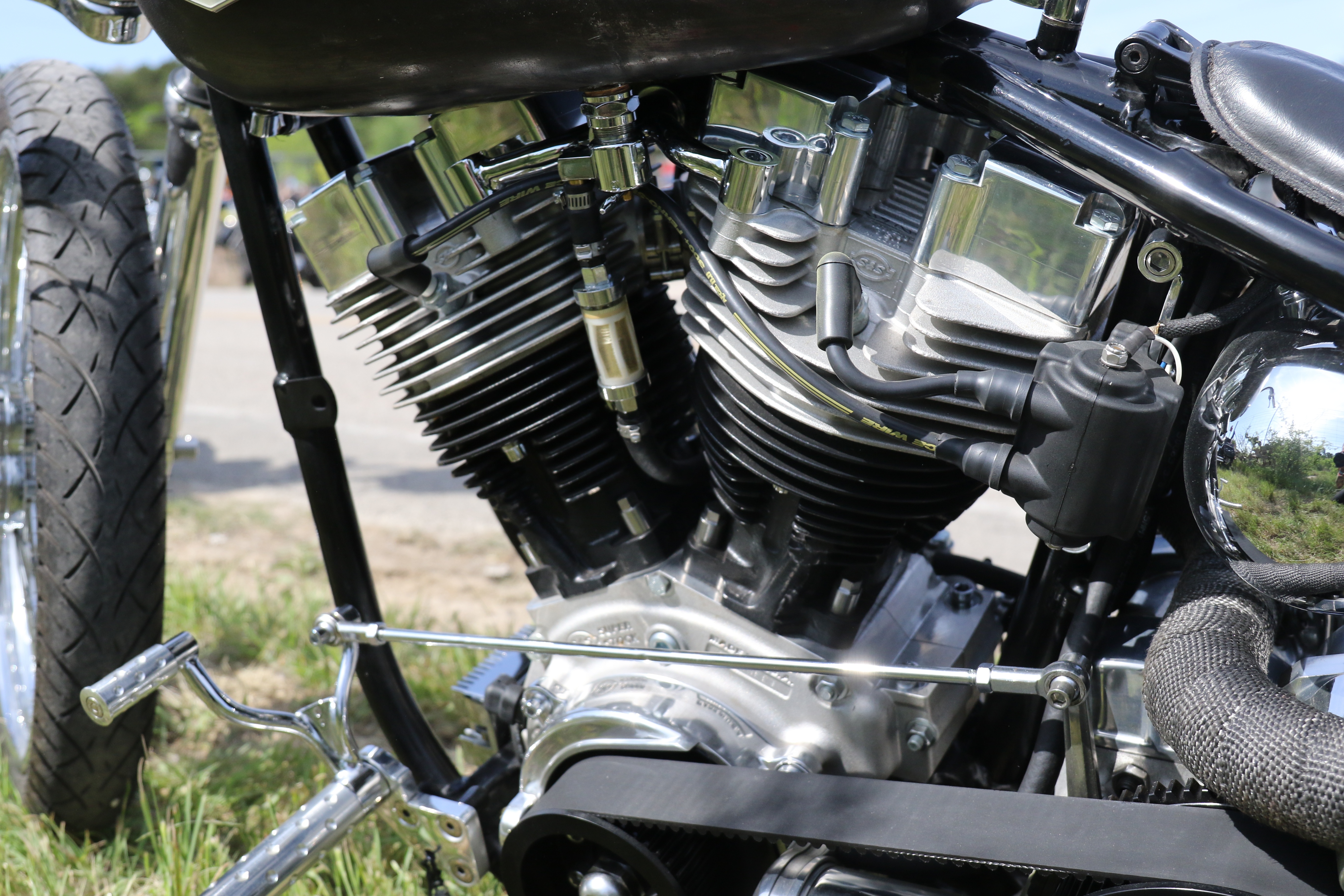 What's your dream ride?
A 1937 Knuckle would be my dream bike.

What's your next big moto adventure?
Another cross country ride from Florida to California.

What are your other passions?
Drums and Bikes pretty much cover it, not a lot of time for much else.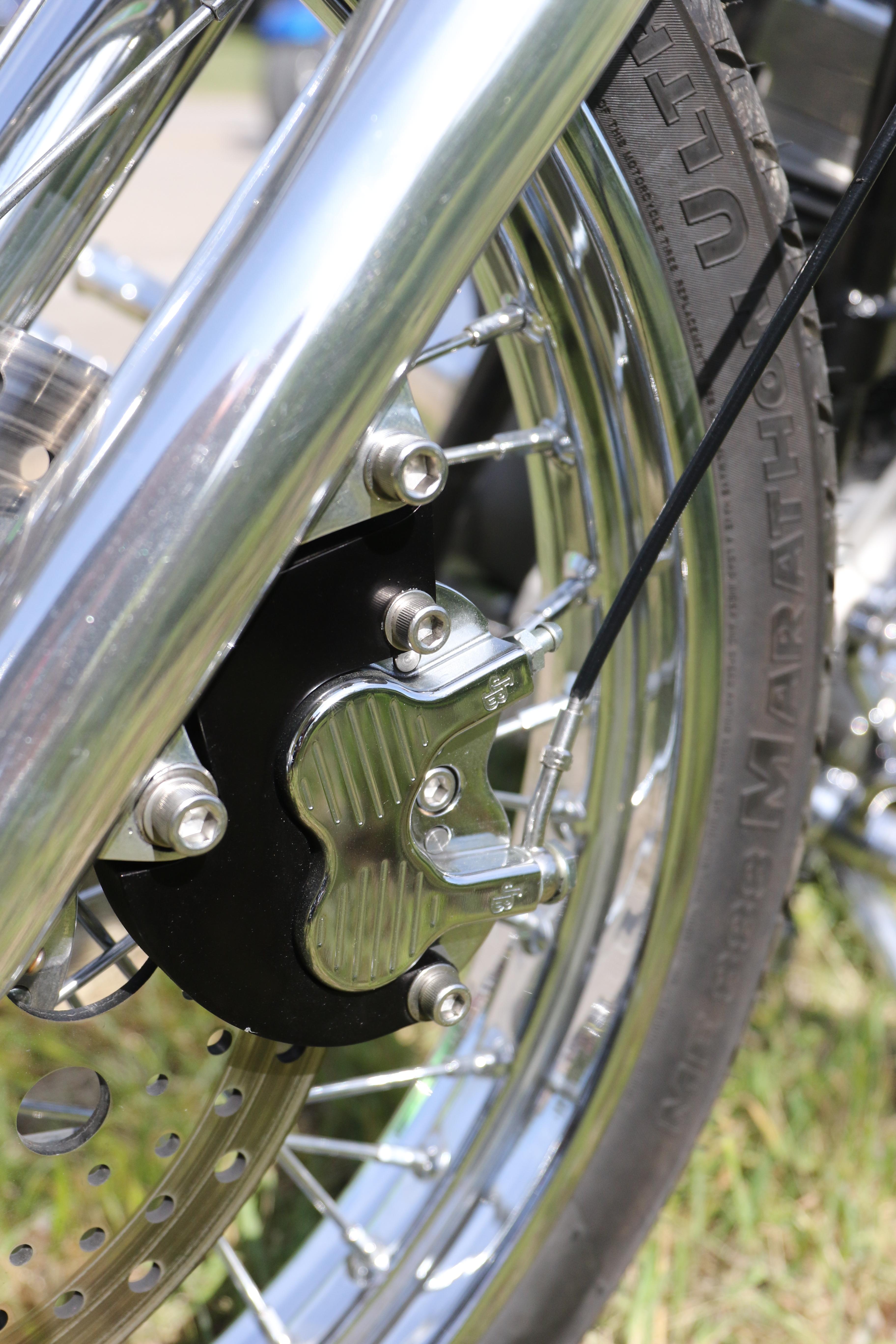 What's your favorite production motorcycle?
The new Harley
®
Softail
®
models are cool.

What's your least favorite production motorcycle?
Not a fan of the Boss Hoss.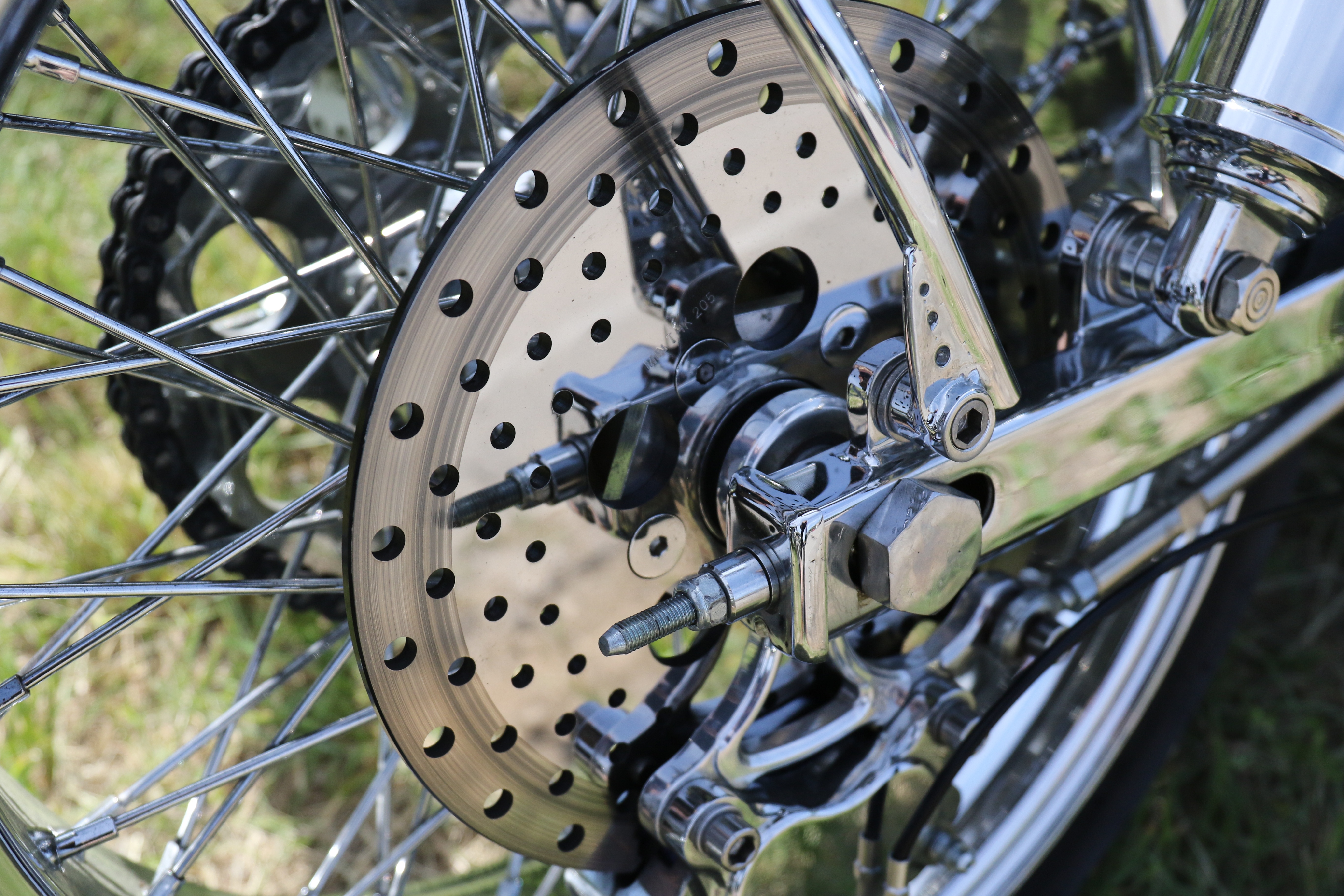 Who are your motorcycling heroes?
All my heroes happen to be my friends as well.. Billy Lane, Jeff Cochran, Bill Dodge,
Will Ramsey, Arlin Fatland, Paul Cox and of course the late, great Indian Larry. And at the top of the list Evil Knievel!!!!!!
There you have it, be sure to check out Xavier on his social media channels, along with our page, S&S Cycle!