If you have not already, get caught up with the S&S 100 Day Sportster Throwdown here: https://info.sscycle.com/performance-times/100-day-sportster-throwdown. This will make a lot more sense if you do.
So here's the premise, it's cold and snowy in the fly-over states where S&S Cycle is located, so employees/riders are trying to maintain their sanity by building bikes, and not surprisingly, it's turned into a competition. Three of the marketing team, each with a crappy early 90's Sportster, have 100 days to turn their glops into something cool, and you get to be the judge of who wins (no, really, you guys vote on the winner).
We're now forty couple days into the Throwdown, and it's much clearer why all those Biker Build-Off shows did the mid-build freakout. "We're gonna lose the shop" may be a bit dramatic, but all three are seriously questioning why they signed up for this. The initial part of any build has big visible steps; wheels come off, exhaust gets hacked, and new parts everywhere. The middle of the build is all the tedious stuff; wiring, small parts, building seat pans, etc. Not sexy and not obvious. Glance at the bike, and it doesn't look much different. Then you take a hard look at the calendar, and panic sets in. That's kinda where we are now.
Jon's update:
Bike: 1991 Sportster
Story: The bike was a Hooligan racer, has a built motor, but it tried to kill Jon a few times (ask him about his e-room visits).
Plan: Hardtail to exercise the demons and a short fork to keep it ridable. Front brakes are for the timid.
Parts: S&S Hooligan big bore/ 482 cams, S&S High flow heads, E-Carb, Hi4N Ignition. Plus, a TC Bros Hardtail, tank, and handlebars.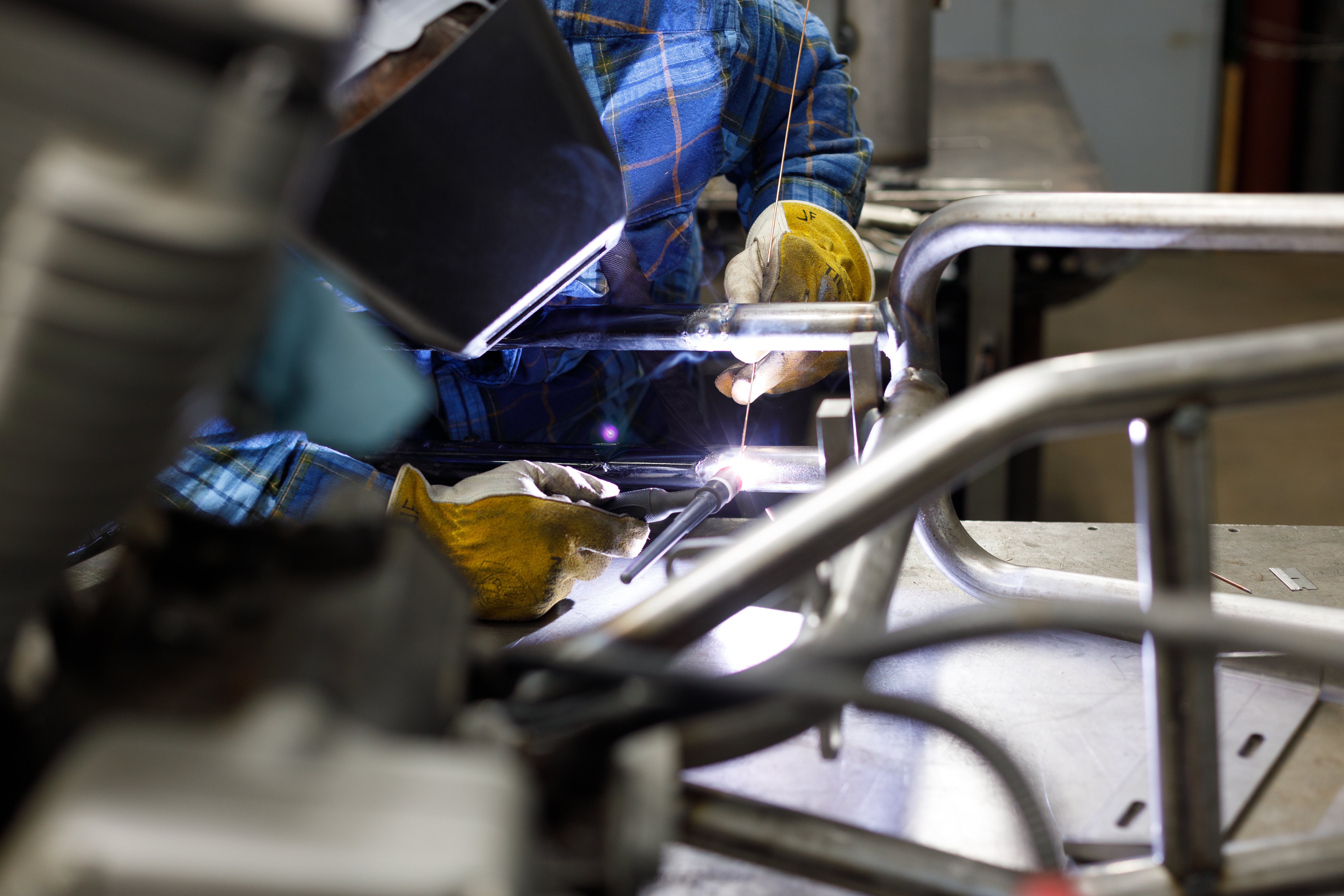 Status: Jon is probably the closest to freaking out. He has a lot of the parts at the ready but needed help cutting and welding the frame. The team in the S&S R&D shop are running balls to the wall, and choppery stuff was not on their priority list. Unfortunately, until the bike is hardtailed, Jon can't do much other work. As we write this, he and the crew are burning steel welding, so maybe there's still hope. The upside is the motor is rock solid and needs nothing (it'll also be the fastest thanks to big cams and even bigger valves). The downside is everything needs paint. Odds of completion by Mama Tried? This one is tough to call. If he gets the fab work done, the rest of the build will come together pretty quickly; if that drags on, things will get sketchy.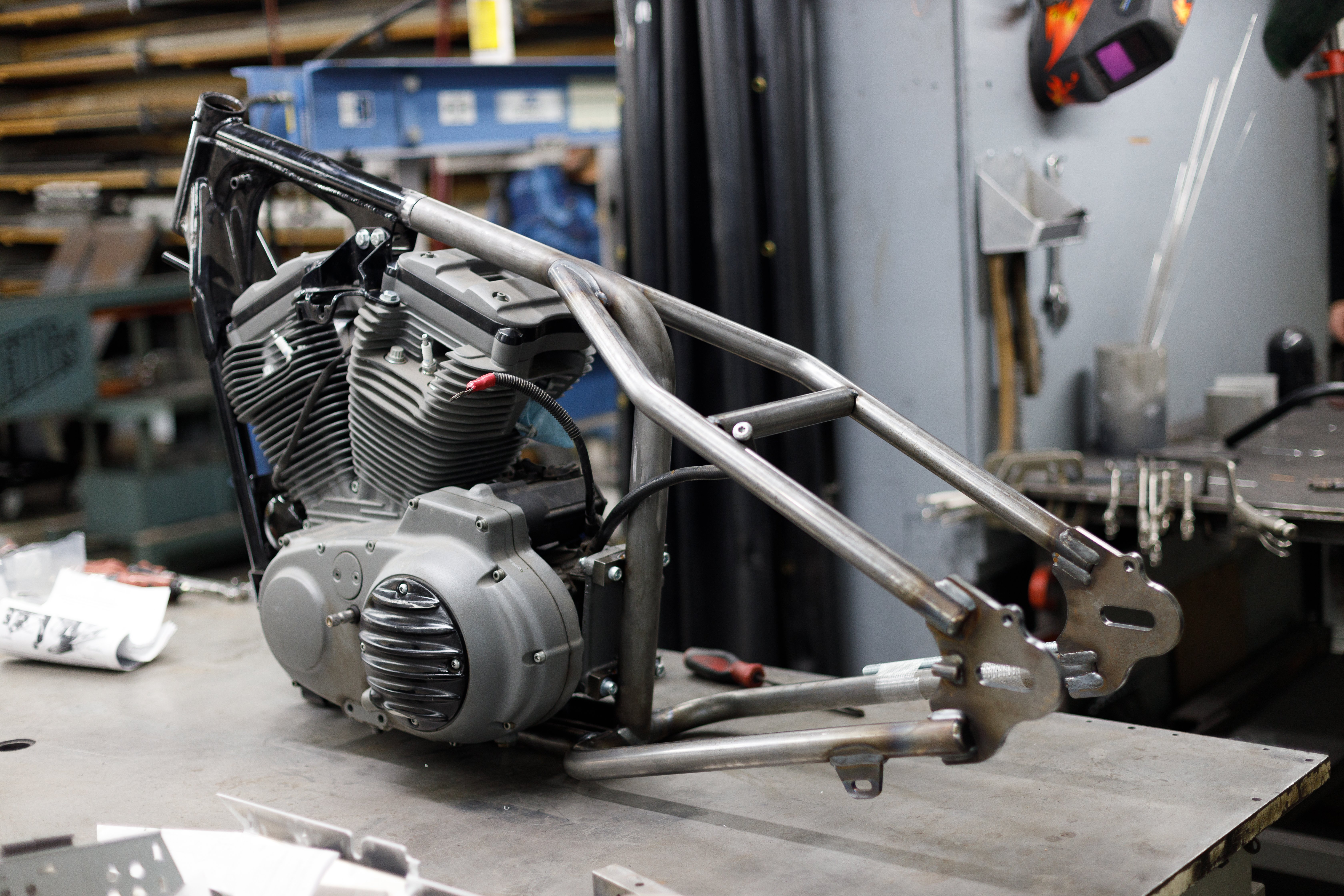 We'll give him a (generous) 79% likelihood of making it happen.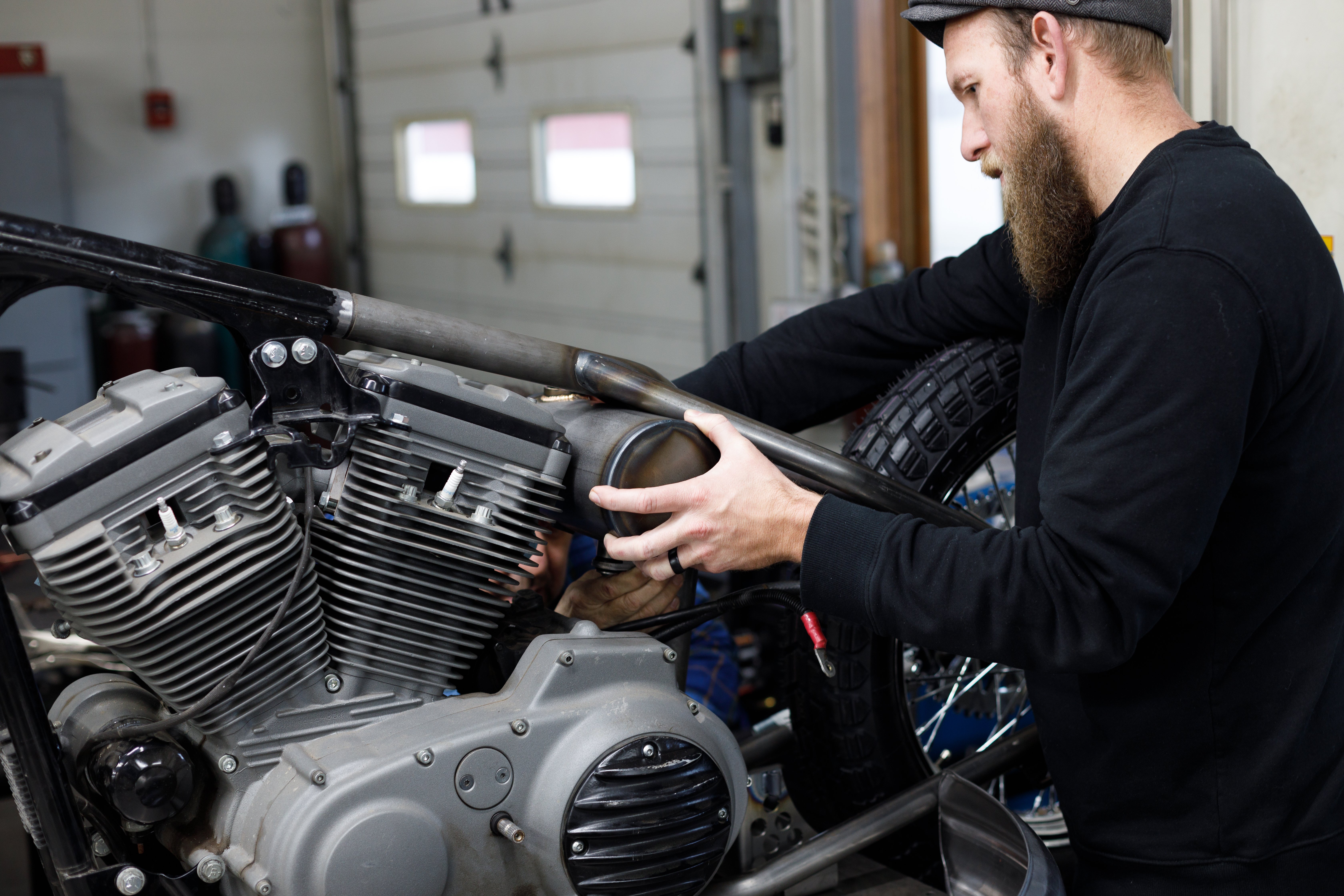 Cody's update:
Bike: 1992 Sportster
Story: Bike was born the same year as Cody. Cody is in much better shape.
Plan: He calls it a faux chop; long forks, high tank, but keeping rear suspension. 21" wheel and high bars.
Parts: S&S Hooligan big bore/cams, E-Carb, Chrome Rocker Boxes, Teardrop air cleaner. Plus a TC Bros high tank and fork tubes, amongst other odds and ends including: Trackerdie damper rods,
Progressive shocks, Barnett Clutch, Saddlemen Seat, Paughco exhaust, bars/sissy bar
from Prism Supply. Of course, we can't forget the gasket and hard parts support from Dennis Kirk.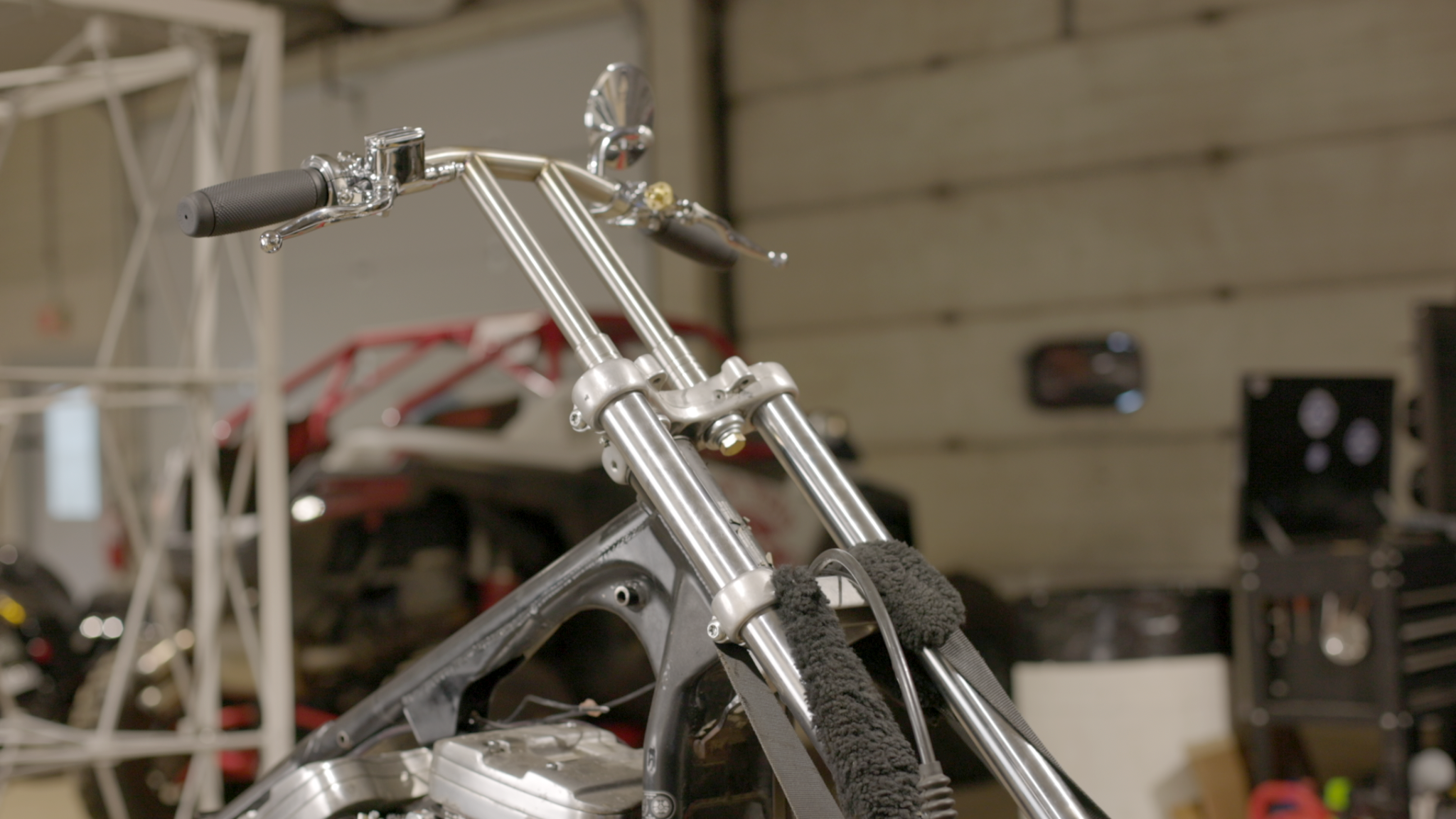 Status: After several rebuilds and an unexpected oil geyser, the forks are now 8.5" longer and fully functional. The Prism T-Bars immediately appeared too short, but as luck would have it, Zombie Performance builds a 2" extension in the same stainless finish and all is now well. The TC Bros tank sits high and proud, and Cody got to do his first Por 15 coating. Brake calipers are currently fighting him; the front wants to collide with the spokes, and the rear requires welding and an elaborate line to get from one side of the bike to the other. The paint plan involves flames, but the calendar says he should review his plans. Not one to get involved with electrical demons, Cody ditched the entire factory harness and opted for a simplified harness made by Gremlin wiring. His hand controls are ornate chrome pieces from TC Bros. and naturally zero switches. Next up is tank coating and scrubbing thirty years of goo off of the engine before it gets an S&S 1250 makeover.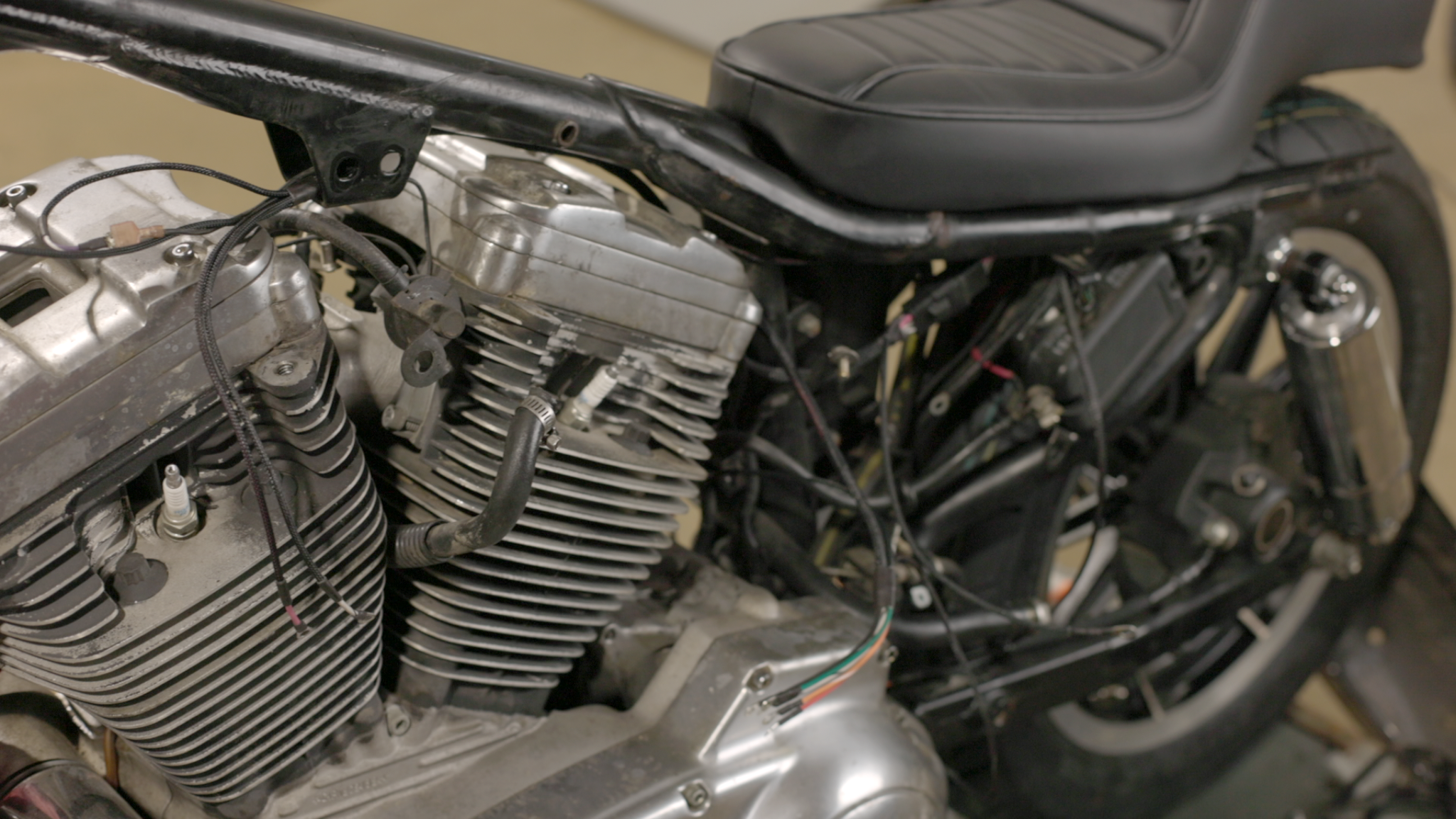 Odds of completion by Mama Tried? Cody has made some smart moves and kept things relatively simple, so he's probably 86% likely to wrap it up on time.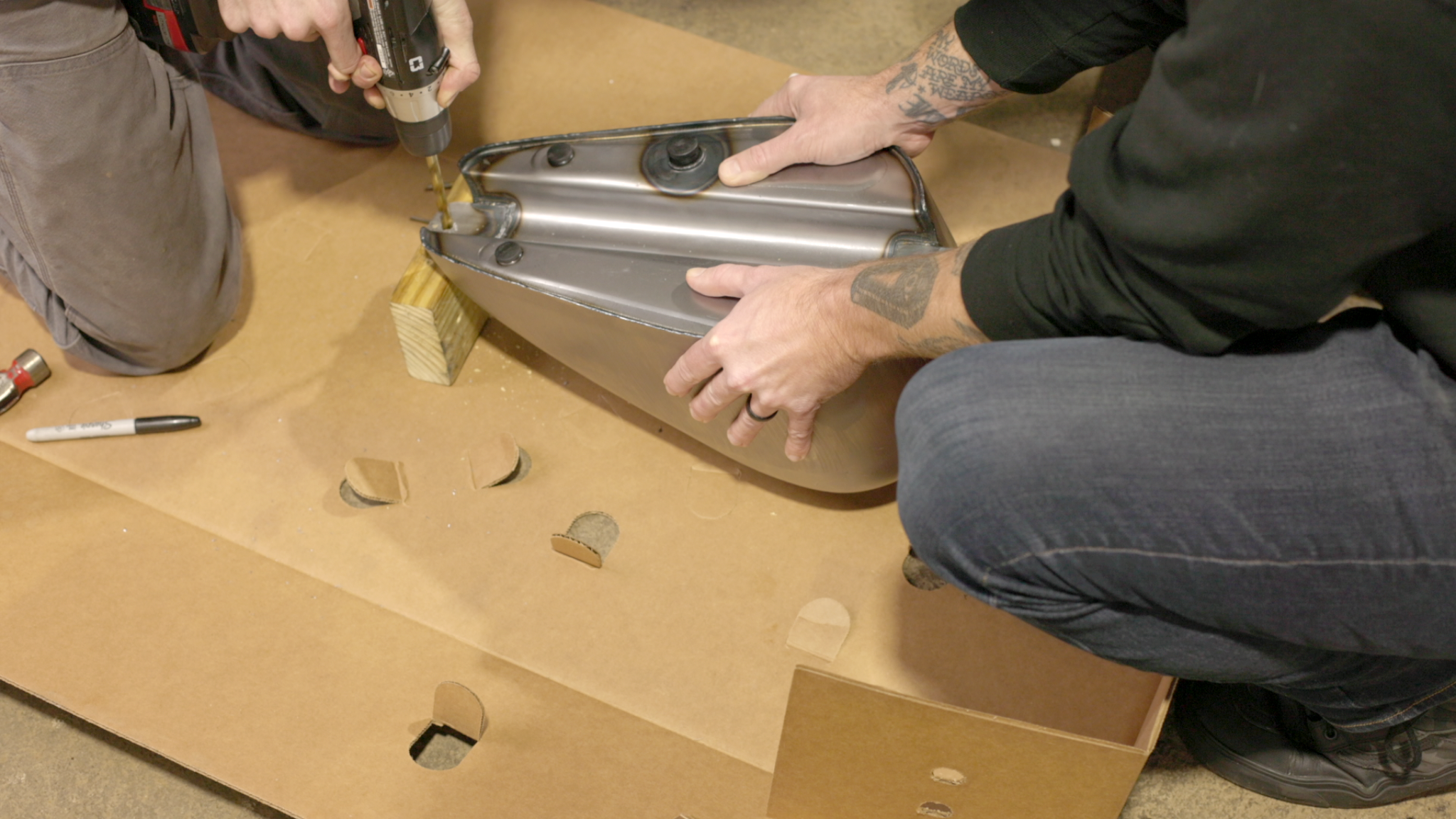 Dave's update:
Bike: 1993 Sportster
Story: Traded it for a 62 Bug, now questioning his judgment. The bike has stories, and some of them have tragic endings.
Plan: He initially said it would be a simple, low-buck Street Scrambler build with a vintage Honda vibe. It currently sits on all Ohlins suspension and Lyndall Wheels and rotors. Not simple, not low buck, and not even sure it's still a Street Scrambler (whatever the hell that is).
Parts: S&S 1200cc big bore, E-Carb, Tribute air cleaner
Lyndall Hooligan wheels (19" front & 16" rear) and rotors, Brocks billet triple trees, Lowbrow ribbed fender, ODI Bars/clamps, Biltwell grips, Performance Machine radial calipers, Ohlins suspension, Kenda tires, and of course gaskets and hard parts support from Dennis Kirk.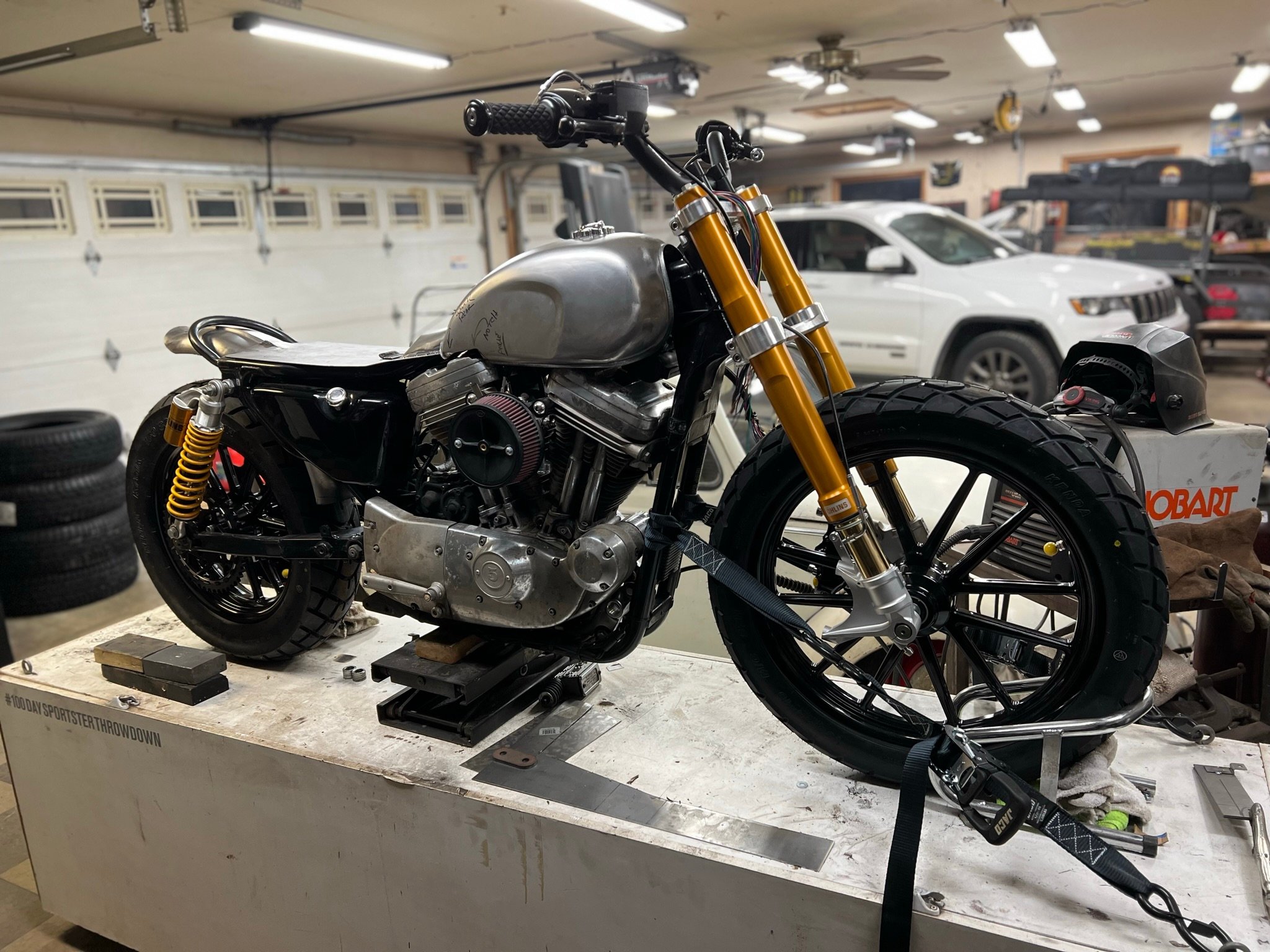 Status: Dave initially made solid progress but is now in that mid-build malaise and has a ton of travel in front of him. The Lowbrow fender is fitted, and the rear hoop tacked on, but his welding skills are also a bit questionable. It's probably a good thing Saddlemen will be covering his seat pan in foam and vinyl. His plan for a simple build went sideways right out of the gate when he got into some sort of pissing match with a set of 39mm forks. He had already stolen the Ohlins shocks off of Jon's bike, so the move to a set of matched forks was an obvious one. Upside, the legs were leftovers from a long ago build, and Brocks came to the rescue with a set of triple trees that mate their 50mm goodness to a vintage Sportster. That move also meant the mechanical speedo was a no-go and, therefore, the gauge cluster and, of course, the headlight got scrapped too. The front end would be a total redo. Add that to the Amazon gas tank that he cut up the day after it arrived and he's in way over his head. His only hope? Dave will have to achieve a spectacular level of productivity during the Christmas break.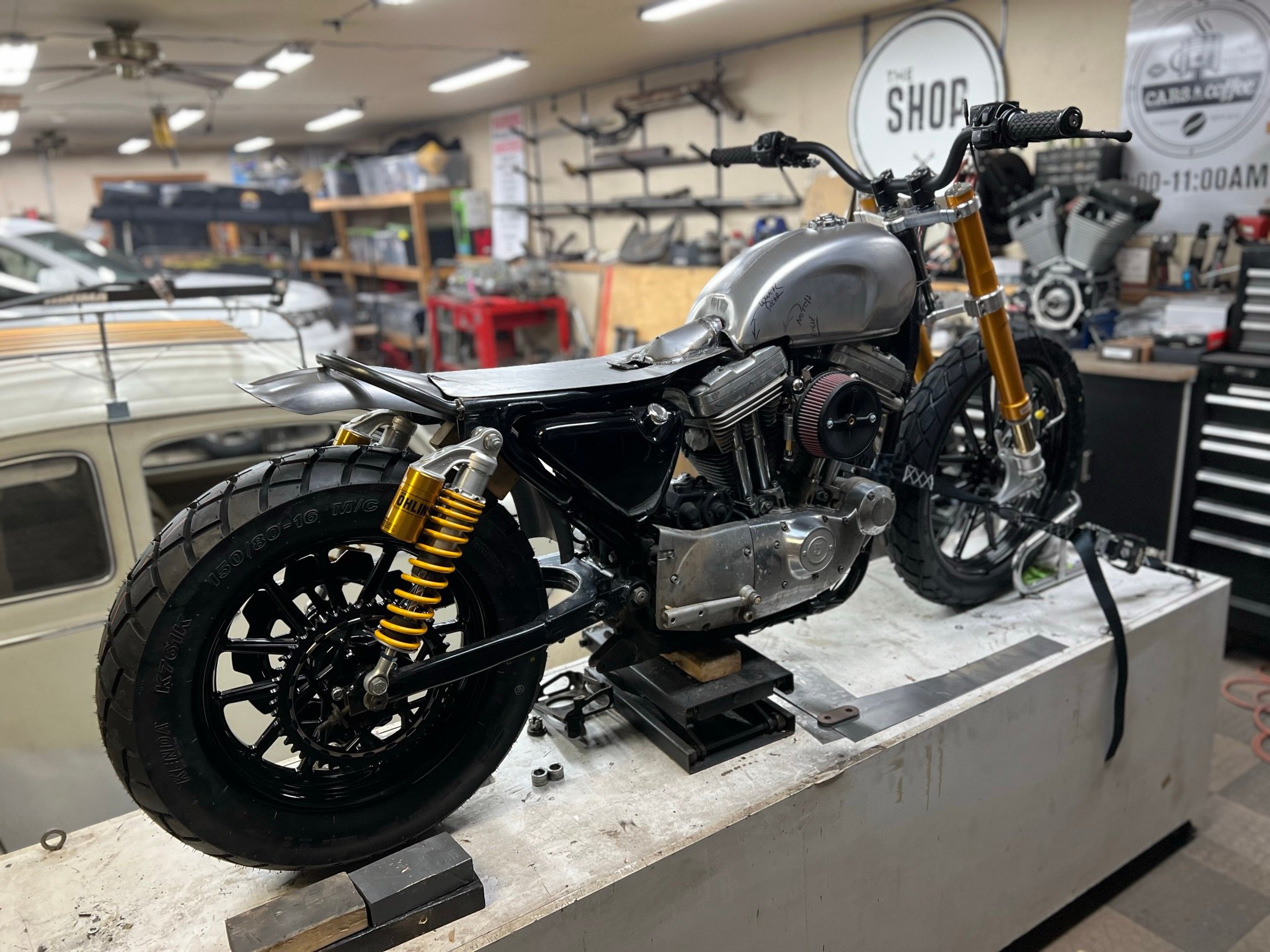 Odds of completion by Mama Tried? Roughly 64%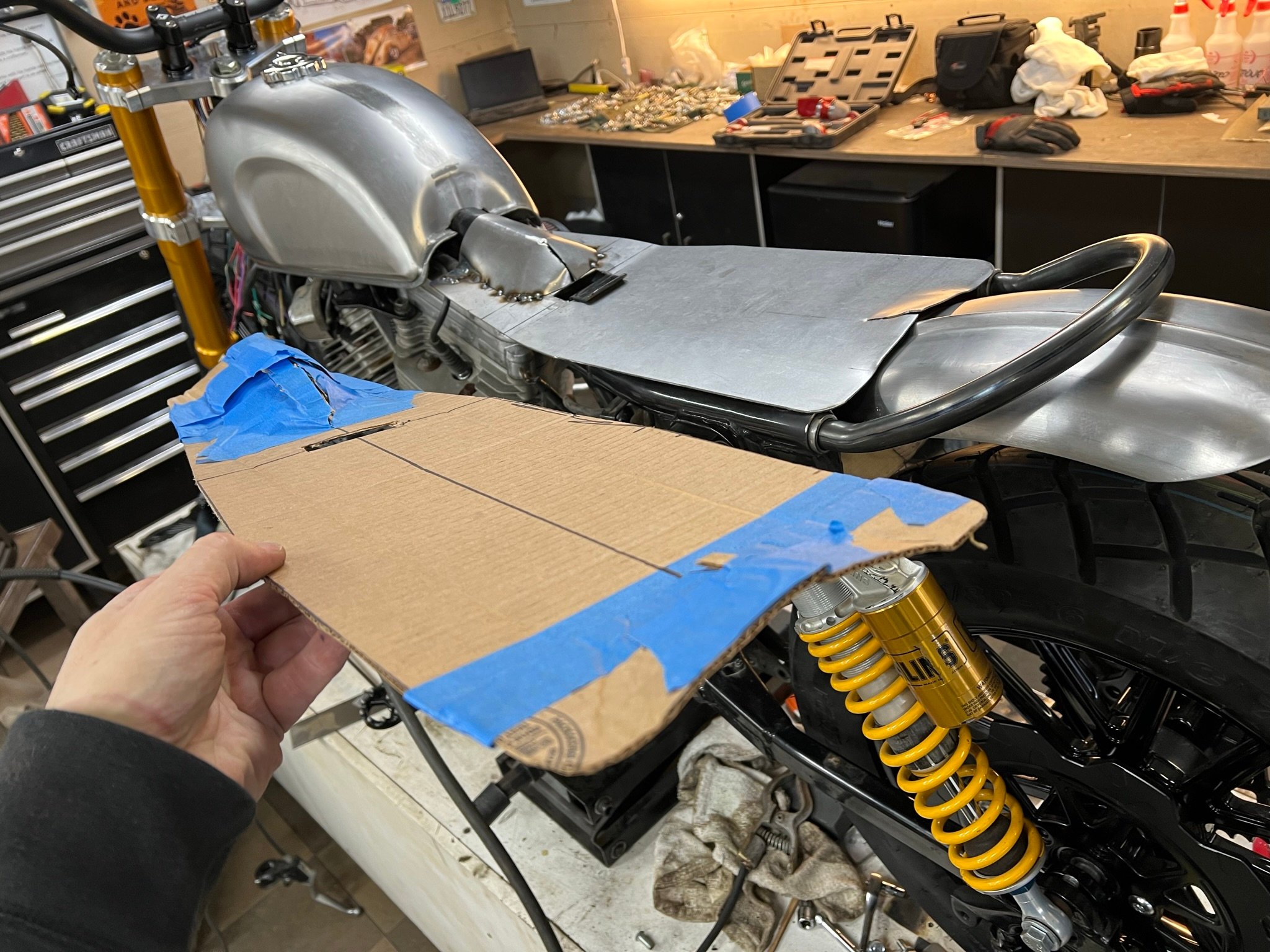 We need to give a massive shout-out to the following companies for helping us out:
TC Bros