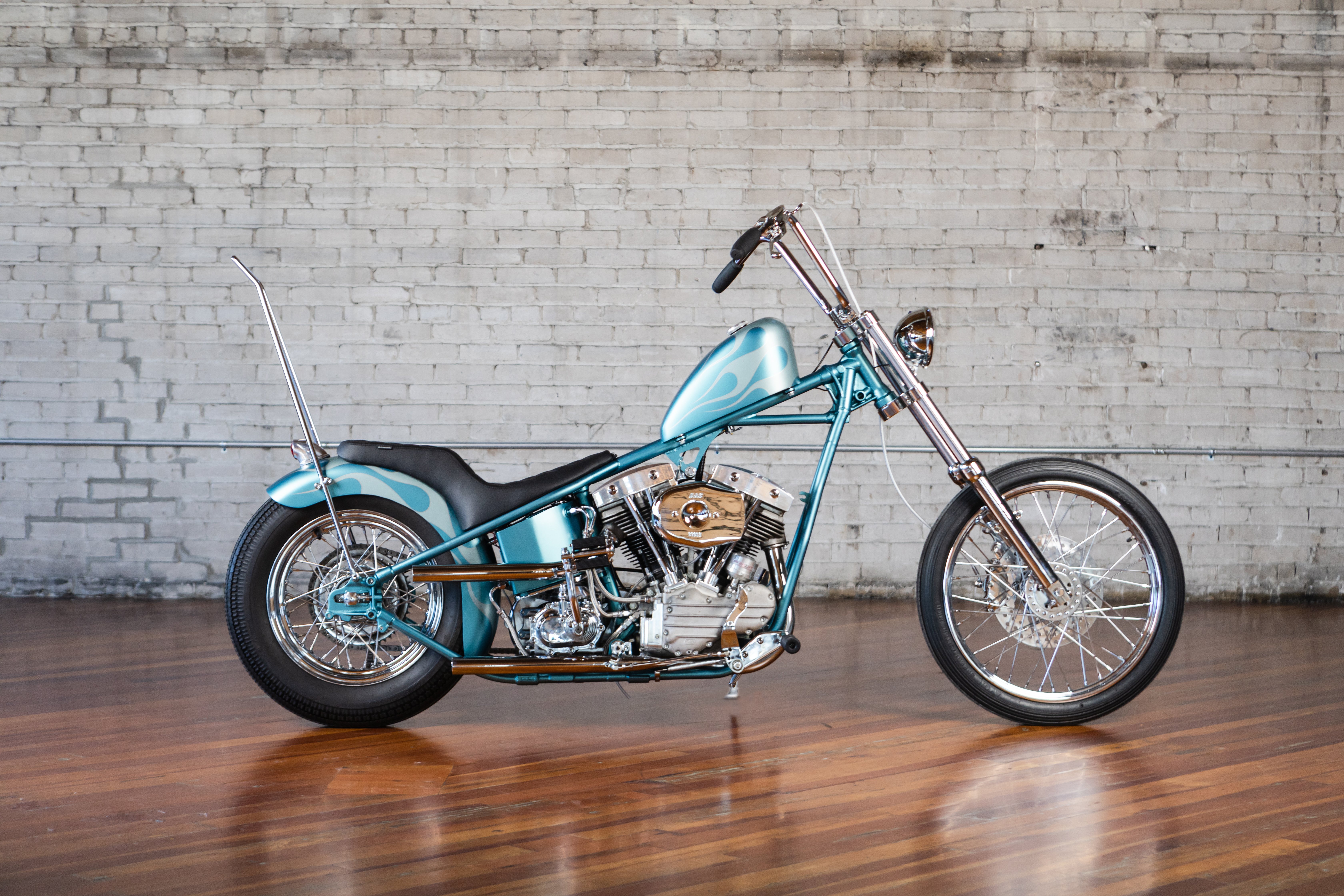 I was recently given the chance to bring a bike back for the dead. After completing the build Cycle Source Magazine covered the finished bike with a feature. I couldn't be more thankful. Below is the article from Cycle Source Magazine. Enjoy the read and images of the final build.
A very special thank you to S&S Cycle and all the people who helped with this build. It wouldn't have been possible without the support of this crew.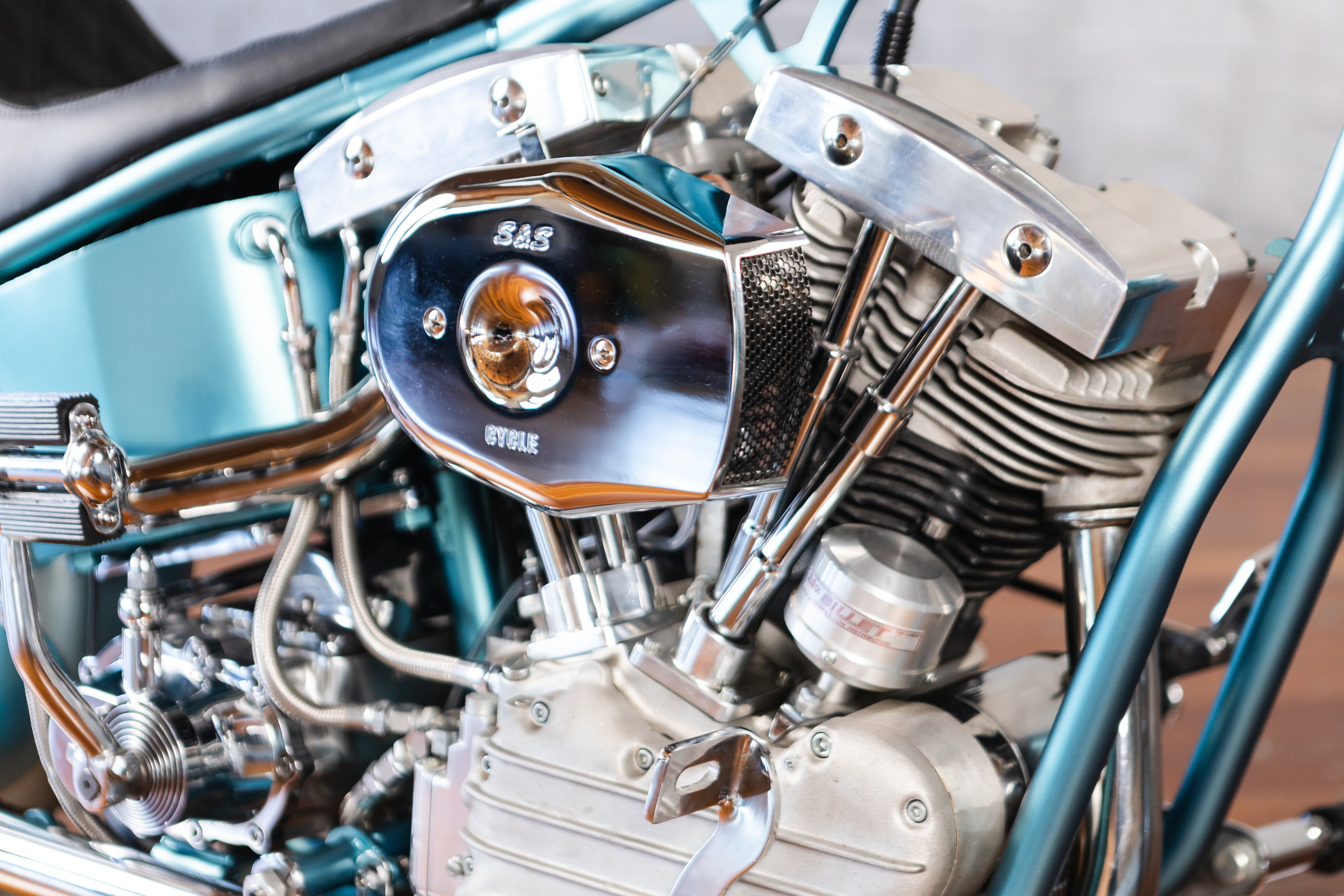 When you look around the motorcycle industry, from the outside it is sometimes hard to see that this thing is built from the ground up by people who eat, sleep and breathe for the love of the motorcycle. A few years behind the scenes, you start to see that picture very clearly. A decade or two later, it still surprises you how many new and old players are in it for love and little more.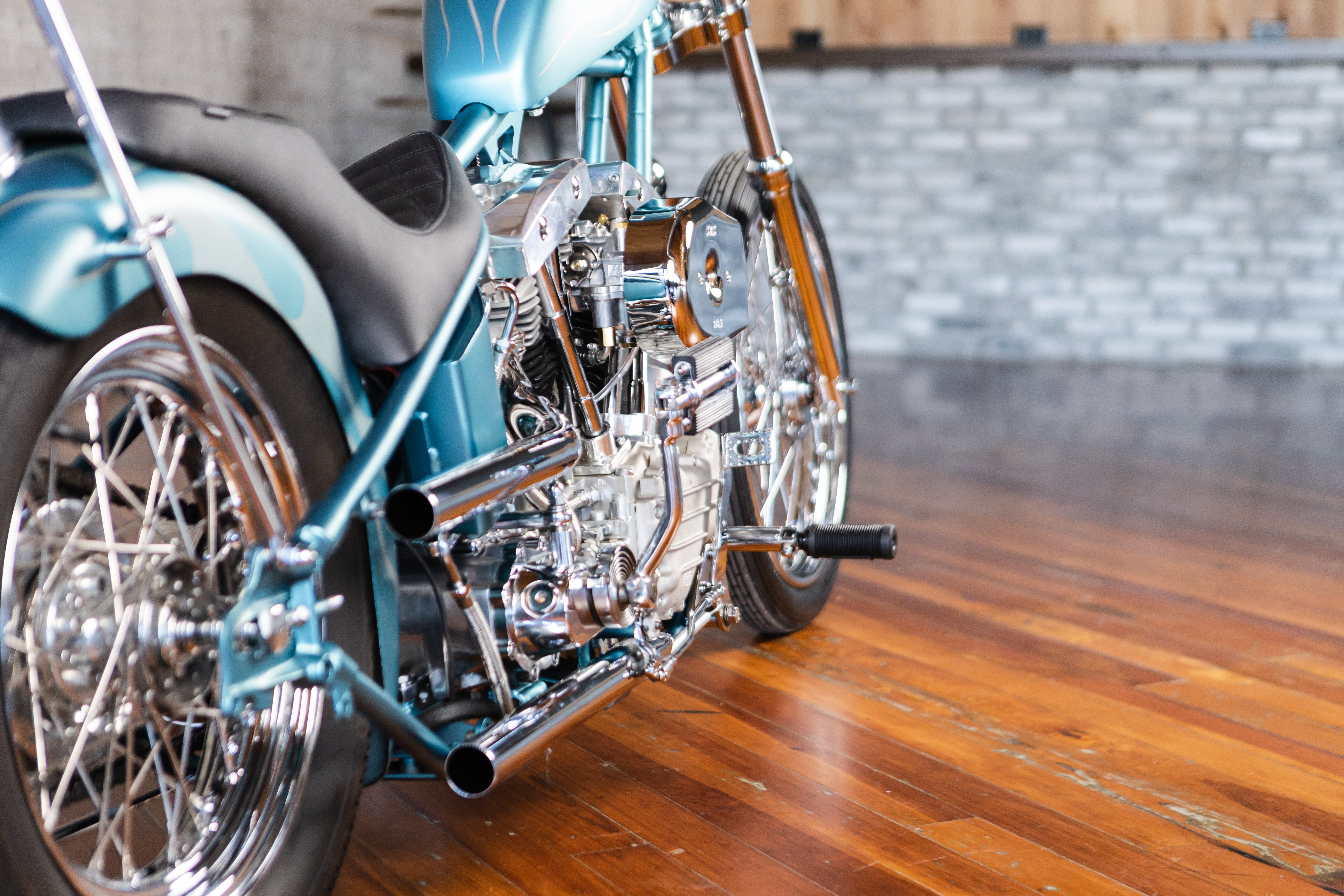 The fella that rebirthed this here fine specimen of Milwaukee - SCRATCH THAT - Viola Iron, is just such an example. Jon Montgomery got bit by the bug on his 5th birthday when his old man handed him an Indian 50cc and told him where the brake and the throttle were and told him to ride it. After about an hour of doing donuts, he figured out how to pick up his left leg, and the rest was history. While he still has that bike to this very day, Jon's list of motorcycles is a mile long and contains everything from motocross bikes and sports to import choppers. His dad was a drag racer. As a kid growing up in Riverside, California, some of his fondest memories were from the track. Makes sense that years later, he would also find his way into the competitive side of motorcycles, racing motocross for a while, and finally joining Mark and the Rusty Butcher crew. After building XS650's for himself and some friends for a bit, he was heading into Sportster builds and got the invite to race with them. He admits now that he was never really that good but could throw his body to the ground pretty well.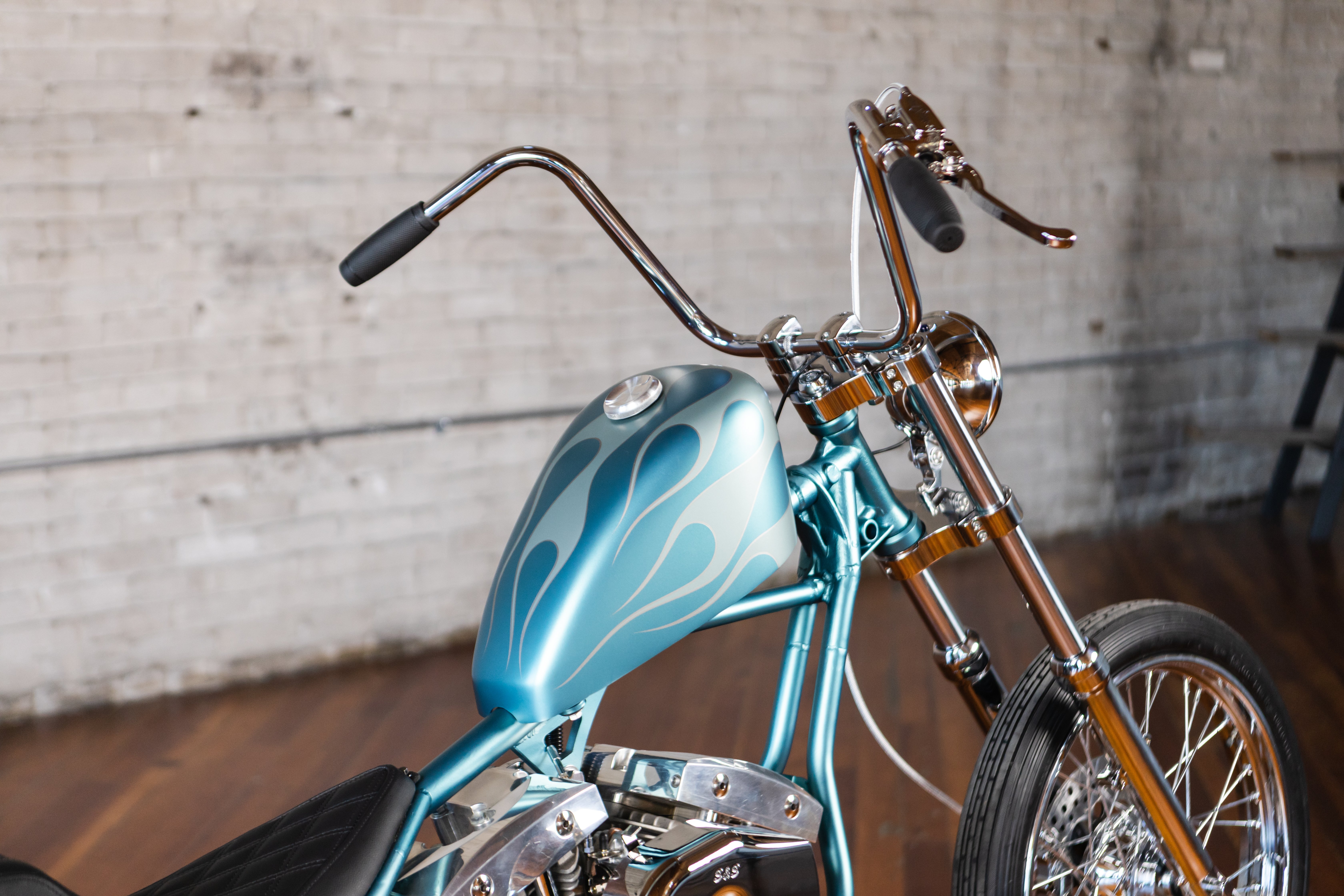 During one session in Mark's garage, Jon overheard him ask if the person on the other end still needed a marketing spot filled. Well, that person ended up being Dave Zemla at S&S. Before you know it, Jon was announcing to the family that they would be leaving California behind for a move to Wisconsin. With 17 years' experience in marketing, he was a shoo-in for the job. He just had to get the family on board. That first winter was the real test, -5 degrees and quite a different social climate. They all adjusted well, and Jon feels it's the best thing they could have done as a family.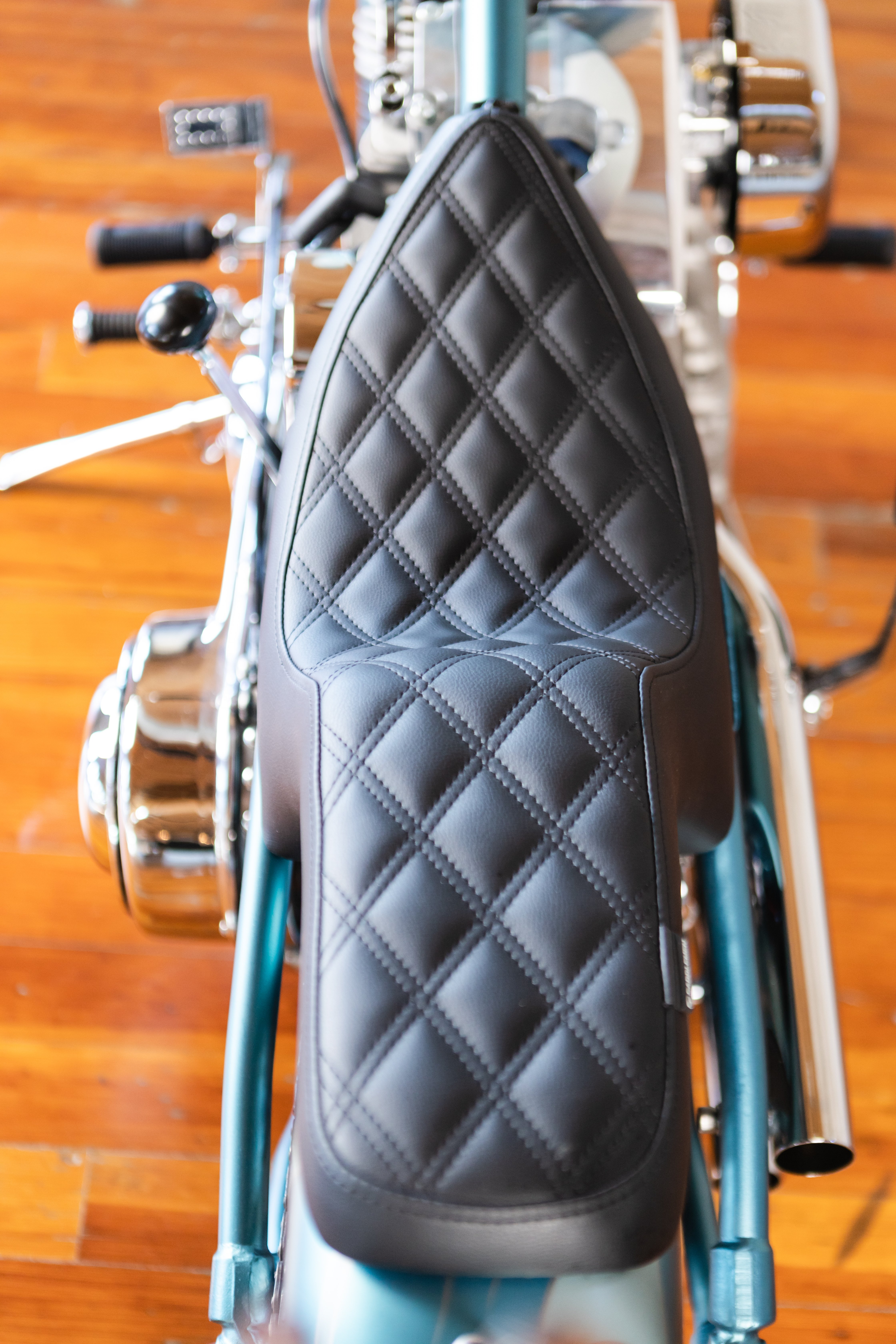 When it comes to this bike, it was a couple of years into Jon's time at S&S that they started talking about getting rid of it. Jon walked past that motorcycle 100 times and knew that underneath there was a chance to bring it out of the ashes. He talked them into letting him revive it as a way to showcase their SH 93" motor. It would be an excellent reminder to people that despite the purist belief that it has to have factory numbers on it, their incredible products like the KN, PH, and SH were all about old-school cool with worry-free riding. Let's face it, nobody likes downtime on the side of the road trying to figure out how to get a replacement NOS muffler bearing. Originally this bike was finished to debut at Mamma Tried, but that was canceled, so it became Donnie Smith… The same thing happened there, and one after another, the place to break it out just hasn't happened yet. When we got a look at it, we knew that pics and a story would be just the medicine to hold them over until they could introduce her to the world.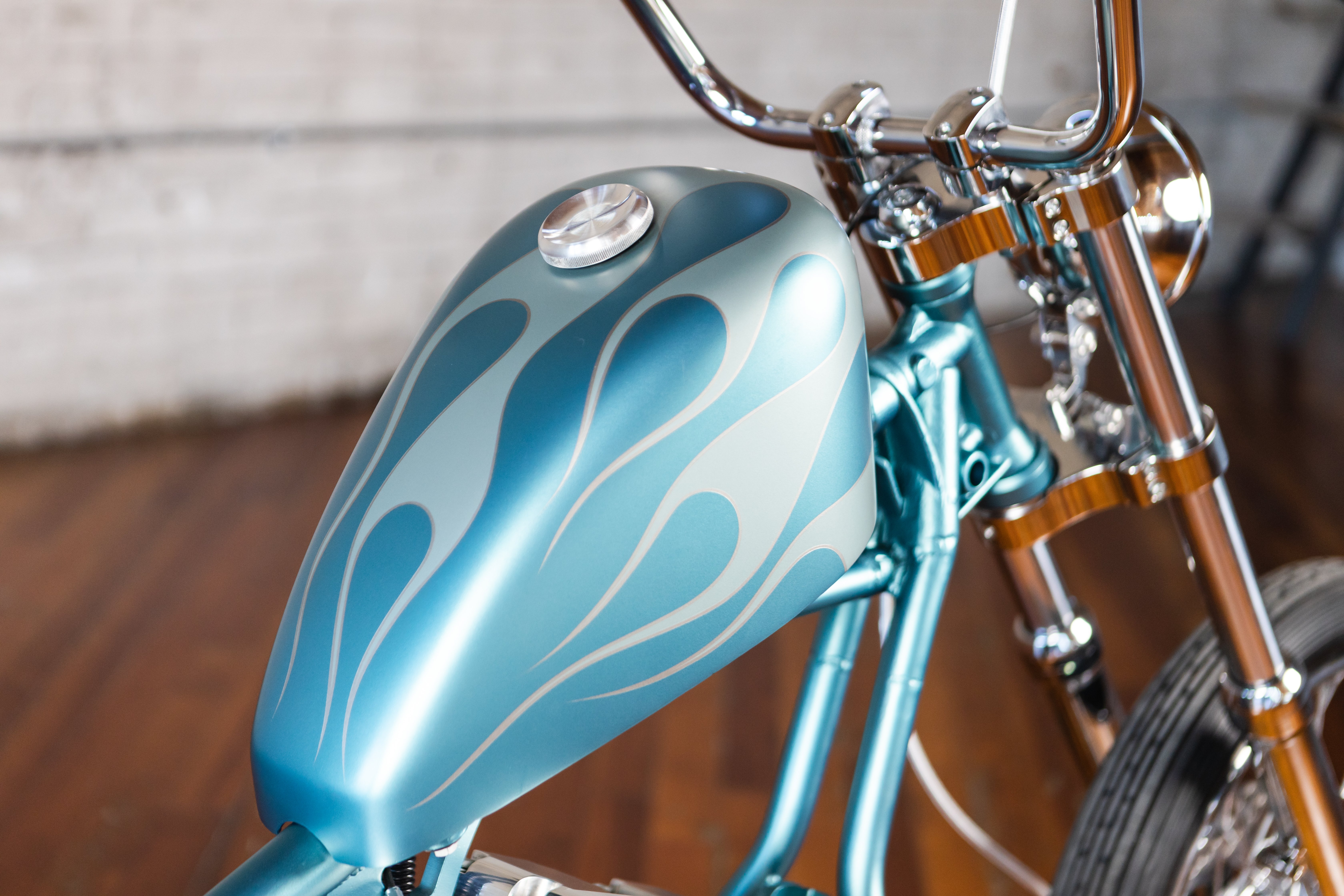 Initially built in 2006, this bike was quite different before Jon got his hands on it. He stripped it down, dished the springer front end in favor of a narrow tube type that he almost used slugs on to go the whole way. In the end, did the modern equivalent and added 2 in the tubes and 2 in the damper springs. The motor was repositioned in the frame after he addressed the front section by lengthening it a bit. Then the motor was rotated to fit better and still align with the tranny. A Frisco sporty tank would sit nicely atop the backbone and let the viewer take in all that motor art without obstruction. As a matter of fact, one of the only things that it started with that got to stay was the old school FLH style front fender used on the rear. This is one of my favorite chopper tricks, and other than a better taillight option, Jon felt it was perfect for the build, so he left it with some slight reshaping.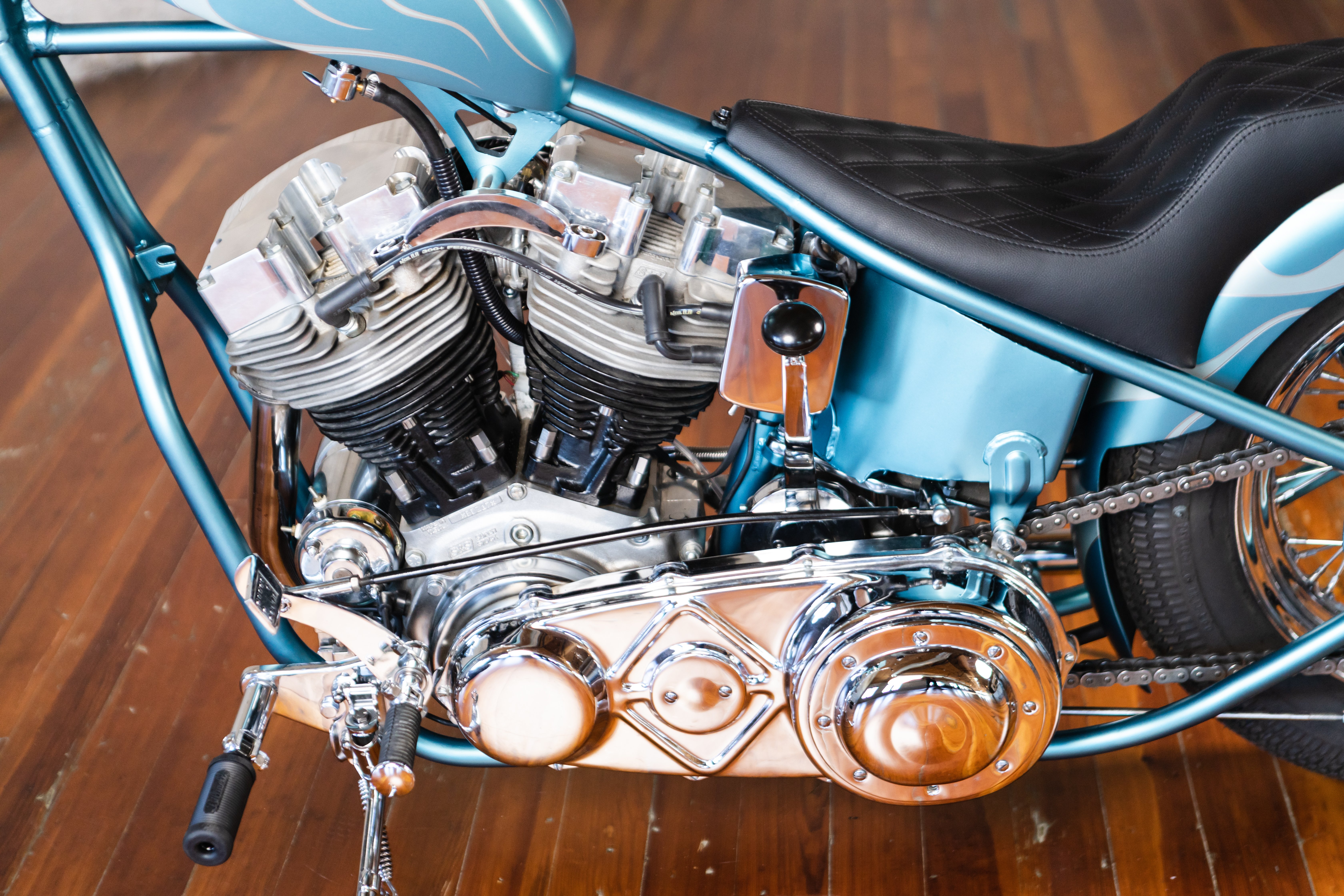 The color scheme that he outright admits is a little different; it came to him when David received a helmet from Biltwell painted almost precisely like the bike is today. The story goes, and Jon said this is just a rumor, but the famous Biltwell Mile Muncher was originally going to be this design, but at the last minute, they switched to a basic black. When Jon saw the helmet on Mr. Zemla's desk, he knew it was the style for Wildfire. Oh yeah, that name is not what you might think, but it harkens to the idea of an uncontrollable force that comes out of ashes, and with a 93" S&S monster powering it, you can take that to the bank.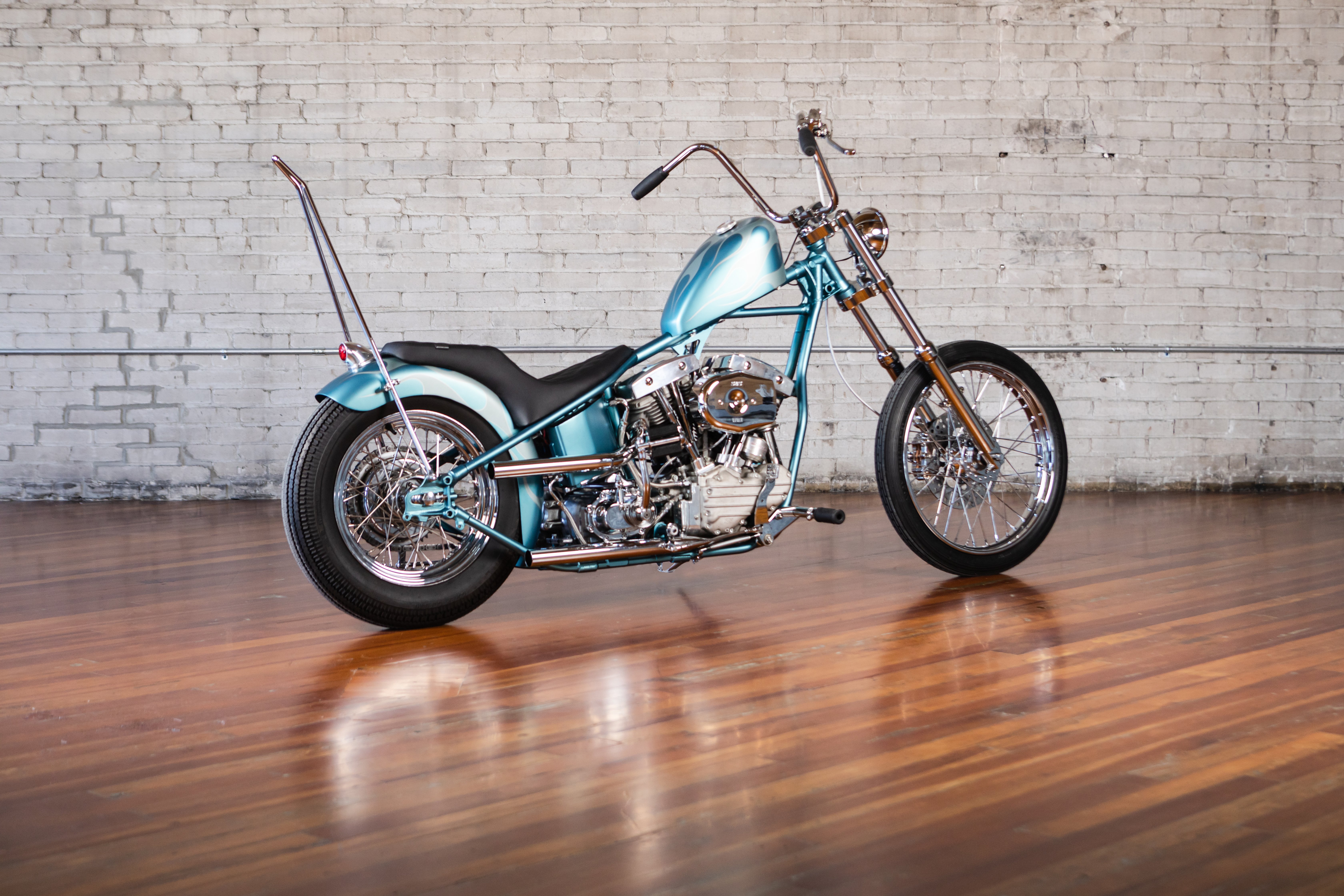 Jon is currently working on a 2006 Dyna project, living his dream at a job where he gets to play motorcycle for a living, lucky bastard. His journey has come a long way from following his GPS from California up, an old dirt road in the middle of nowhere that would take him to the world. Whatever these cats dream up next, you can bet it will pass you in a hurry and look cool as hell while doing it.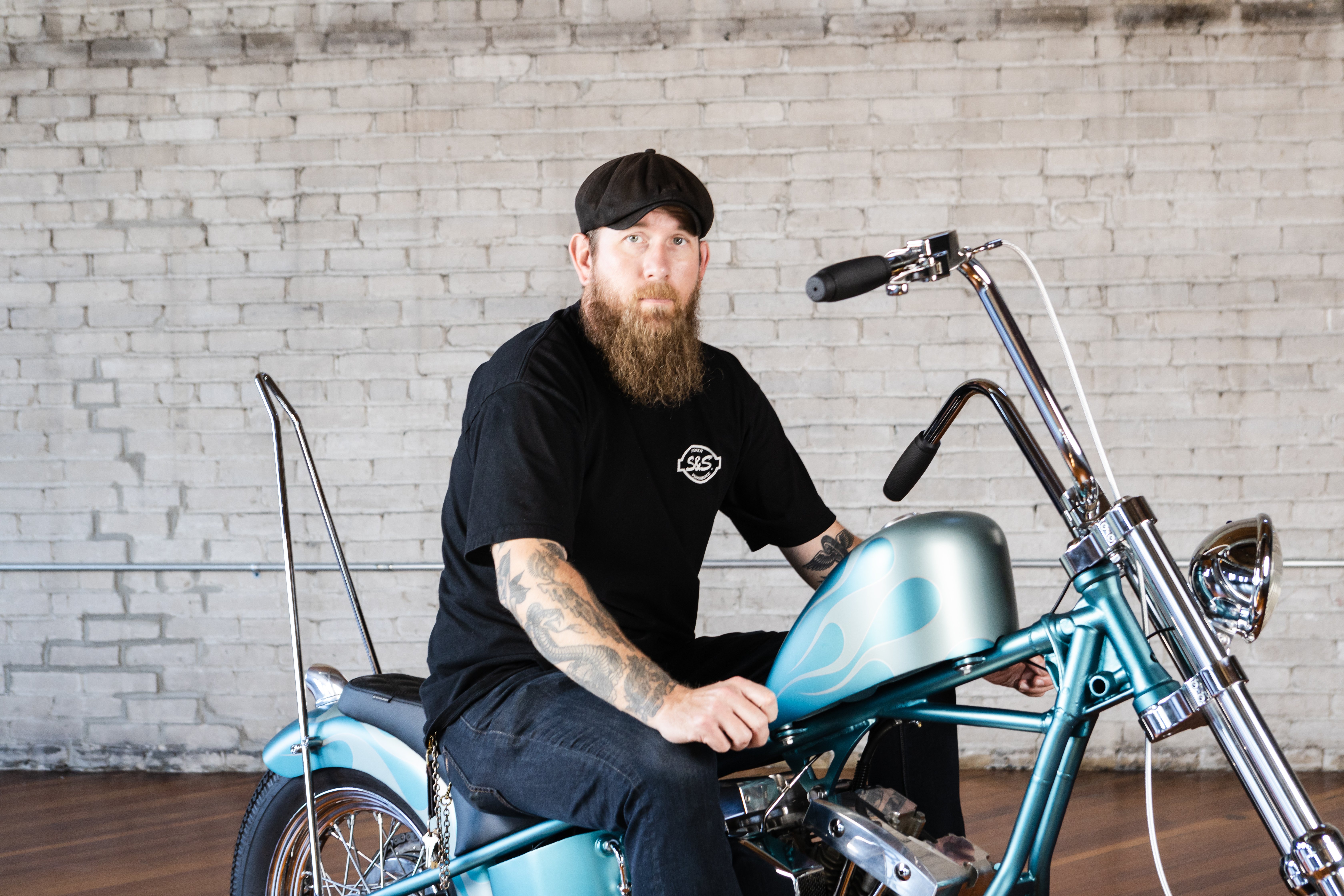 TECH SHEET
Bike Name: WildFire
Owner: S&S Cycle
City/State: Viola, WI
Builder: Jon Montgomery
Year: 2020
Model: Chopper
ENGINE
Year: 2021
Model: SH
Builder: S&S Cycle
Ignition: Mallory
Displacement: 93"
Pistons: S&S Cycle
Heads: S&S Cycle
Carb: Super E
Cam: S&S Cycle 600
Air Cleaner: S&S Stealth Tribute
Exhaust: V-Twin
Primary: Primo Rivera
TRANSMISSION
Make: 4 Speed Kicker
Shifting: Jockey Shift
FRAME
Model: Modified Paughco Rigid Wishbone
Rake: 3"
Stretch: 3"
Forks: +2 chrome Sportster
Triple Trees: Paughco
WHEELS
Front Wheel: Paughco
Size: 21"
Tire: Avon Speed Master
Front Brake: Performance Machine
Size: 16"
Tire: Coker
Rear Brake: Drum
PAINT
Painter: Brian Wiste
Color: Artisan Turquoise
Graphics: Flames
ACCESSORIES
Hand Controls: Performance Machine - Master
Foot Controls: Biltwell pegs
Gas Tank(s): Sportster
Rear Fender: Custom
Seat: Saddlemen
Headlight: Paughco
Tail light: Biltwell
Photographer: Cody Allen