Can the "new normal" feel a little bit more like the old normal or are we destined for milquetoast lives of Zoom calls and sterilized virtual events?
American Flat Track seems to have pondered this very question and would like to present to you their version of the new normal, and I for one like it! Don't get me wrong, it's often easier to tell who's leading a race from three camera footage with a well-sorted announcer (looking at your Mr. Deibler), but there is absolutely nothing like feeling the vibe of the crowd, the semi coordinated roar of twenty engines at full noise as riders dive into a corner and the new to me scream of a proud mom as her racer kid puts it on the podium.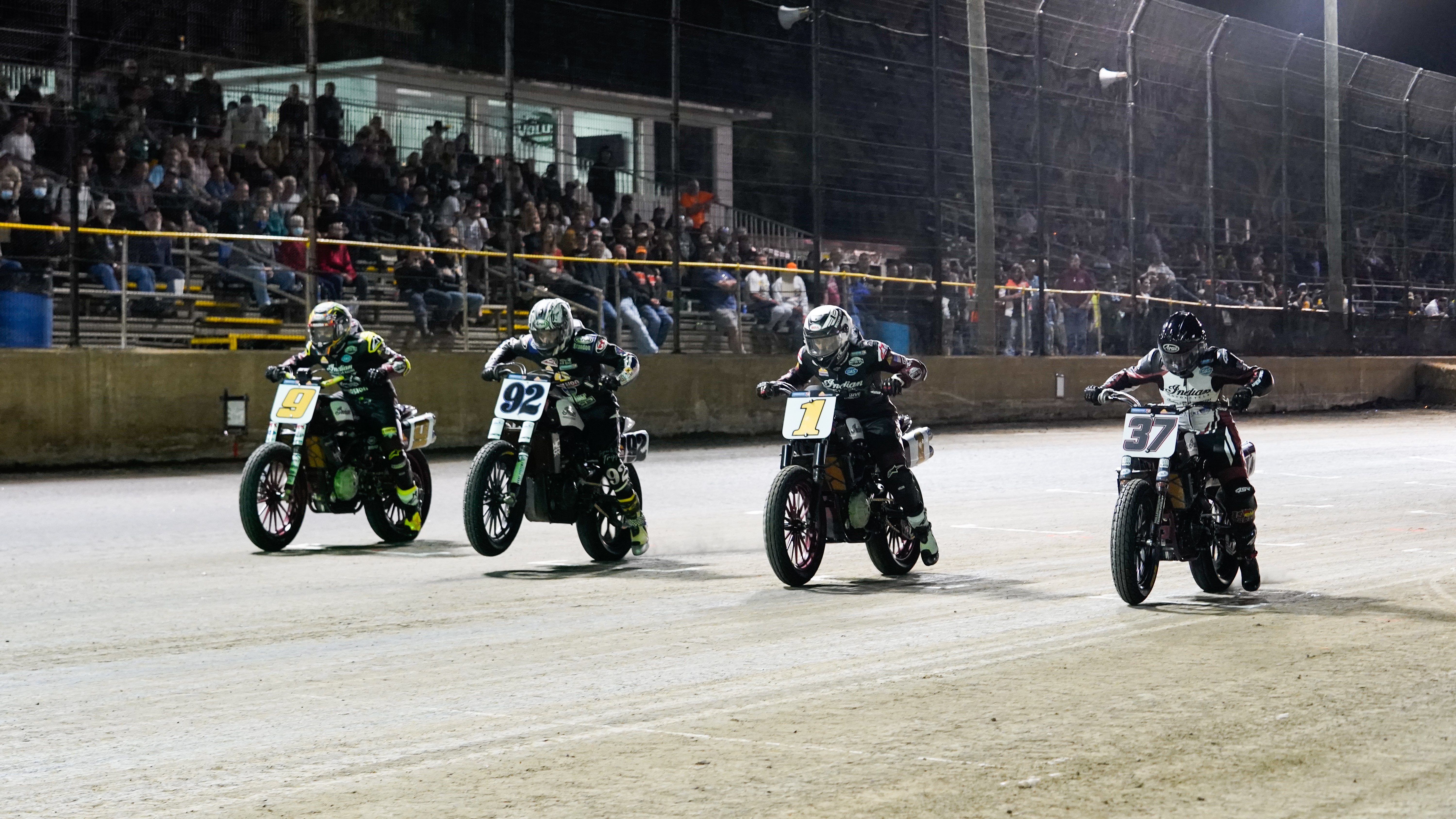 Don't get me wrong, no one is pretending it's 2019 and just to get into the pits I had to fill out paperwork and my temp was taken twice before I even got out of my car. Masks were still prevalent and the crowd was limited in size. Was it still fun? Absolutely. Will it get better? I'd like to think so, but probably safe to say not tomorrow or possibly even this year. This past weekend's event does bring some real hope. Props to new series sponsor Mission Foods who set up chip-filled hospitality areas (I know I'm an adult, but bike-shaped chips are kinda awesome!) and helped feed the racers and crew as well. Their #2Fast2Tasty dash for cash was an awesome addition and put up $5000 for the top four in SuperTwins Qualifying, with the president of Mission Foods handing out the ceremonial checks. Nice touch Mission and thank you for supporting our sport (and for the countless chips!)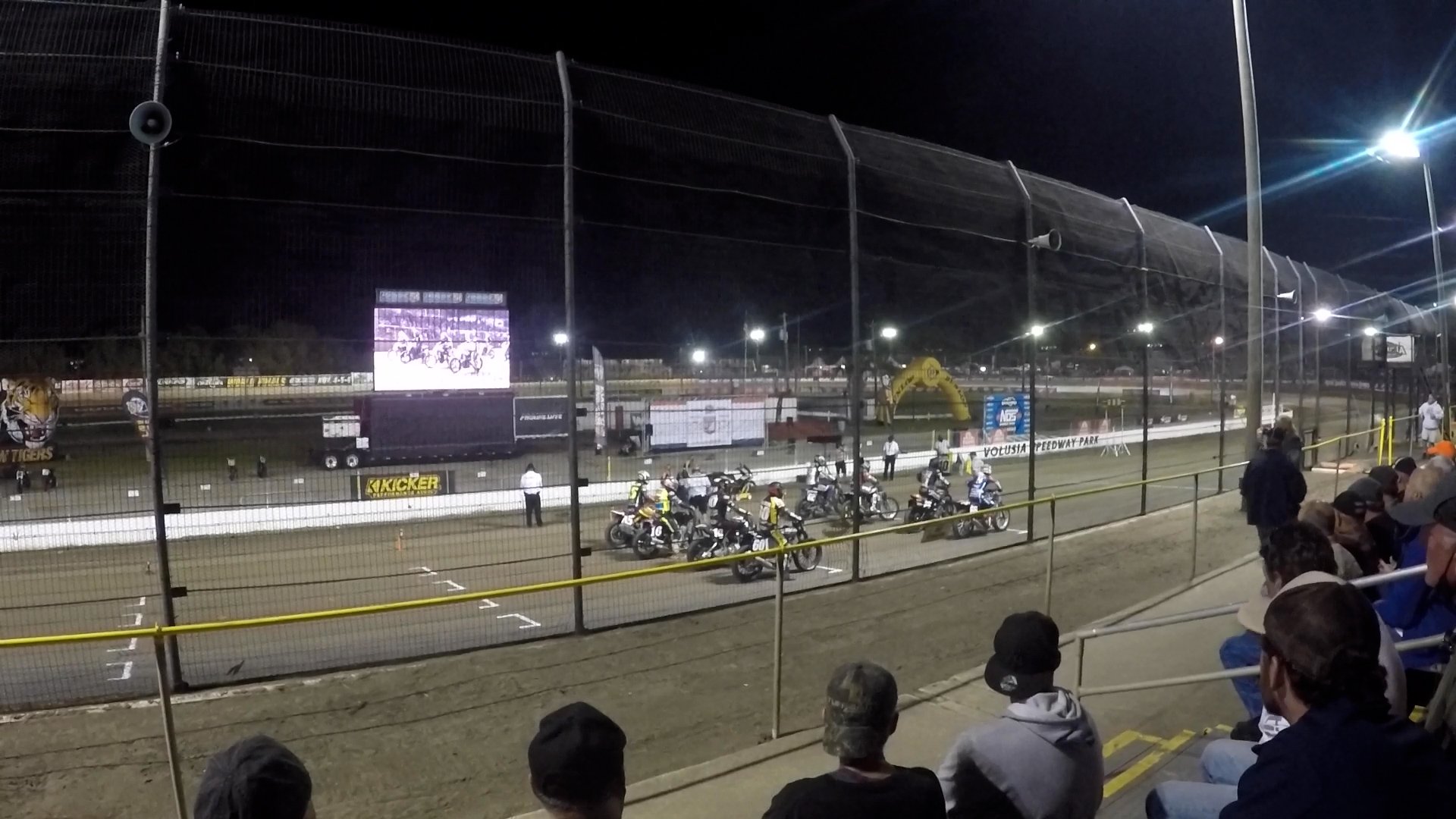 Now on to the results!

Friday:
Brandon Robinson
JD Beach
Jared Mees
Briar Bauman
Sammy Halbert

Saturday:
Jared Mees
Briar Bauman
Sammy Halbert
Brandon Price
Brandon Robinson
The season opener at the Volusia Half Mile is a crazy sprint car track that's nearly round and very fast.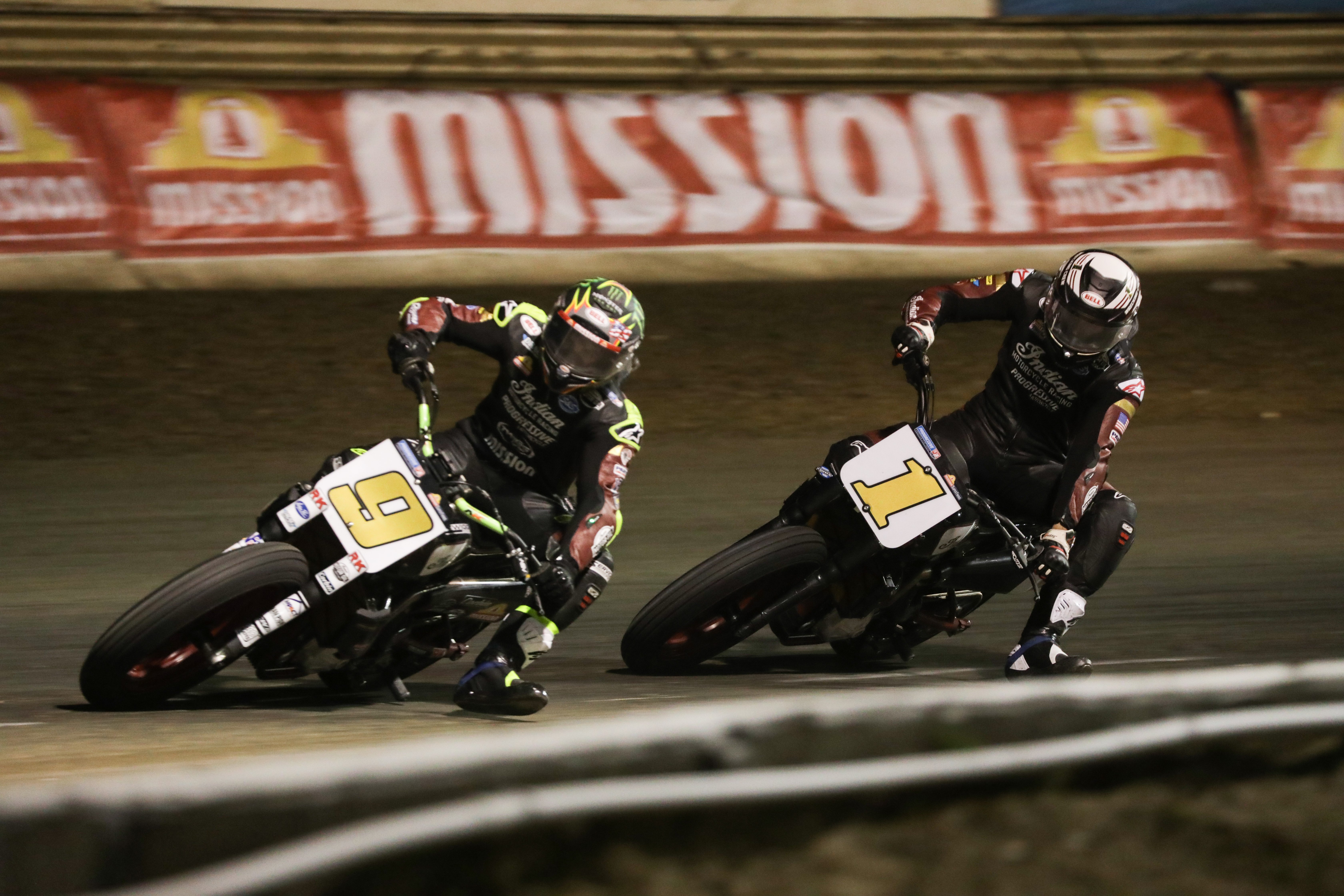 Night one saw Indian-powered Brandon Robinson on fire as he took home Mission Foods $5000 as well as holding off a hard charging JD Beach for the main. The Indian Wrecking Crew's Jared Mees and Briar Bauman placed third and fourth for the day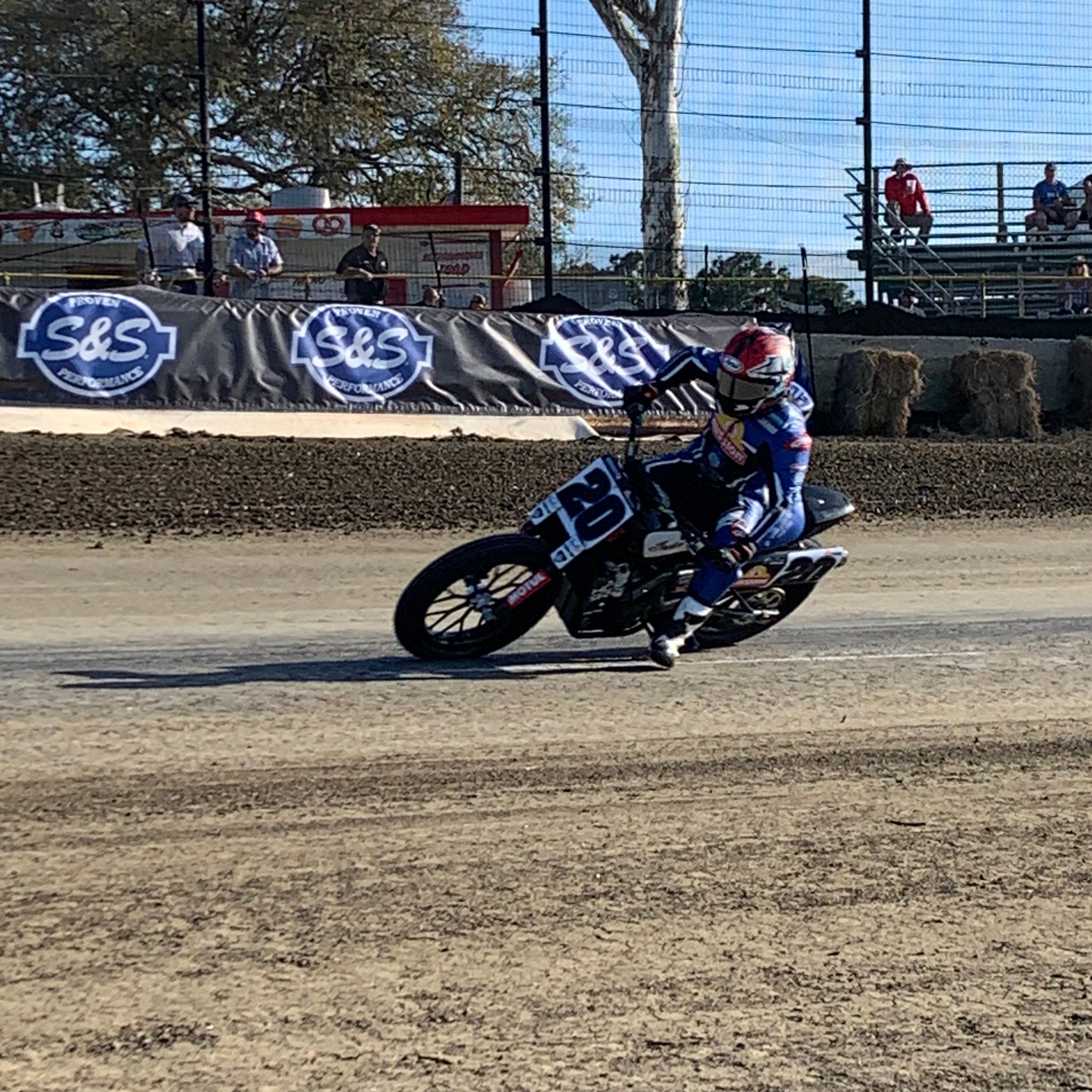 Night two rolled out a little different as Mees and Bauman came back with a vengeance and battled through the main, leaving most of the pack well behind.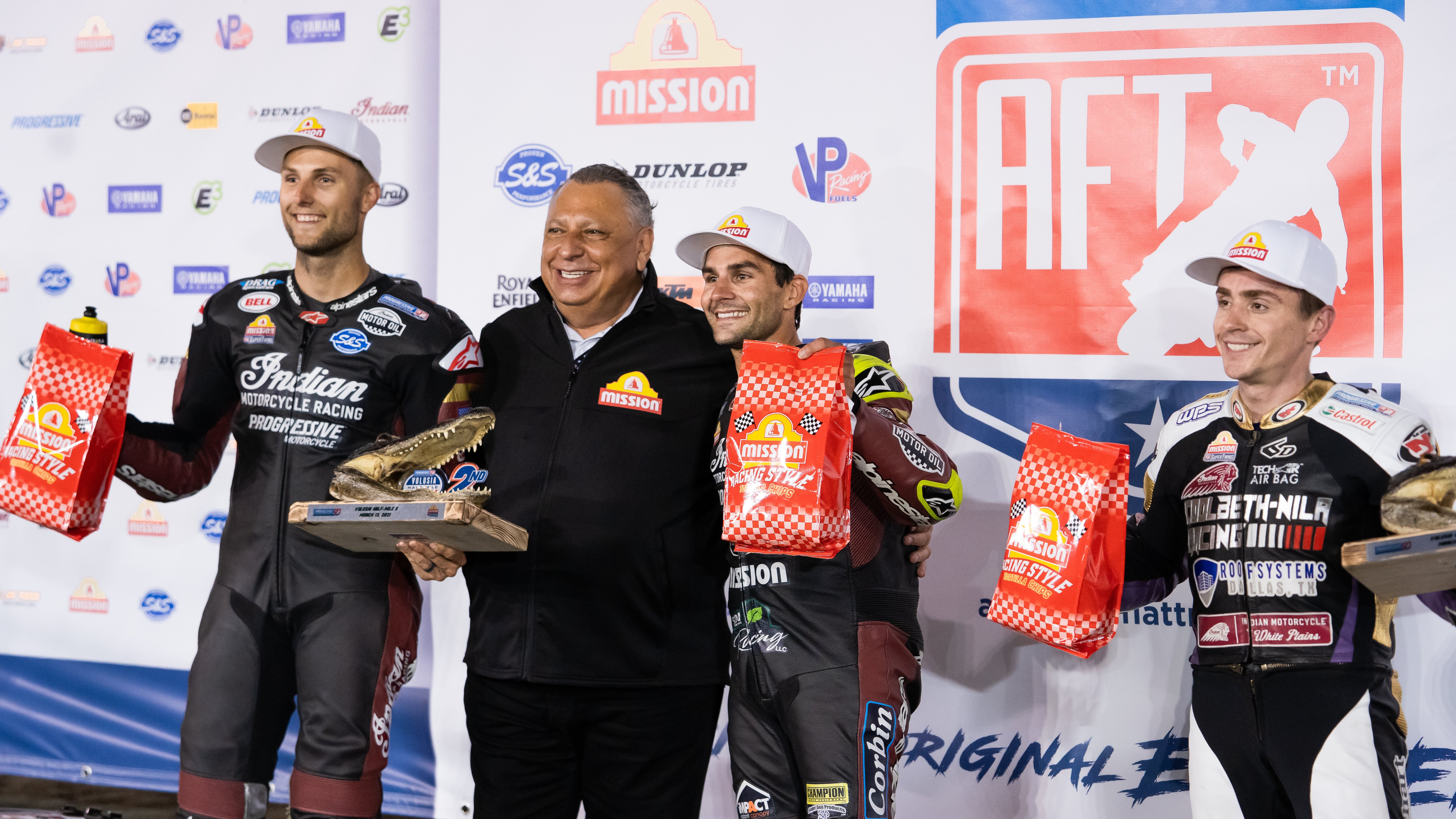 Mees ended up on top as well as taking the $5000 Mission Foods #2Fast2Tasty cash earlier in the day.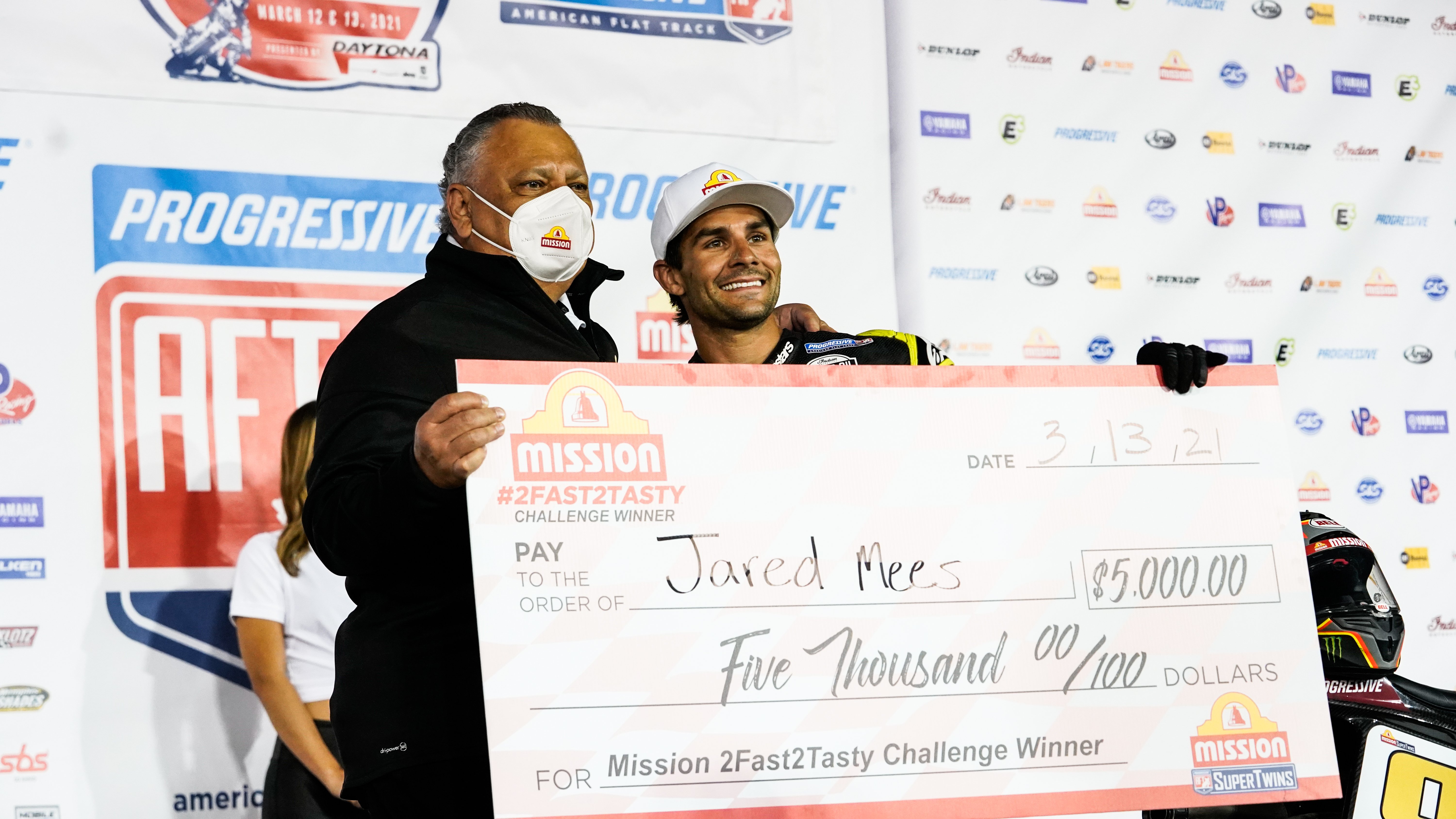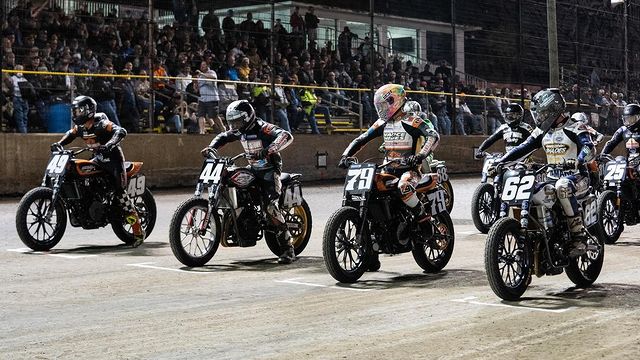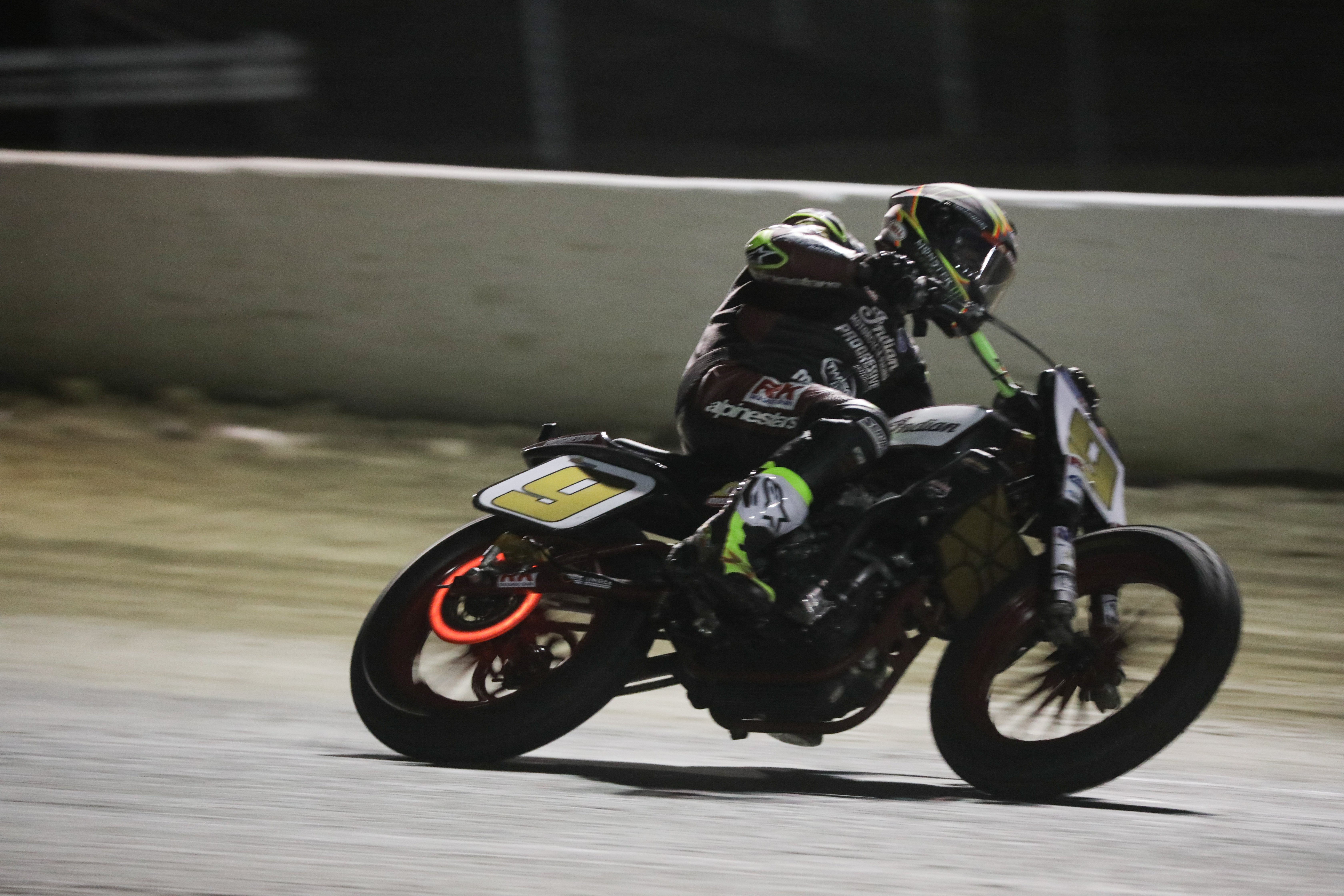 The next race is
May 1st in Atlanta
and will be a Super TT, which are always really fun to watch.