While out at the Laughlin River Run - I met up with DJ Eric Forbes to check out his HD®Dyna® - I had seen it on Instagram, and knew it was a killer bike - but when he rolled up to the S&S booth, I was floored. This is hands down, one of the cleanest builds I have seen as of late. Normally, the FXD bikes don't catch my eye - even when they stand out, similar styling seems to blend them back together. But (insert expletive here) this one caught my eye! Yes, that much! From just being straight up clean, to using some of the best parts out there, this bike is something special. And that Lamborghini paint.. it's.. it's.. I don't even have words. I used to paint for a living and I cannot compare the paint to any color I have ever used! The photos just CANNOT do it justice.

Anyway - let's get on with checking out his bike, shall we?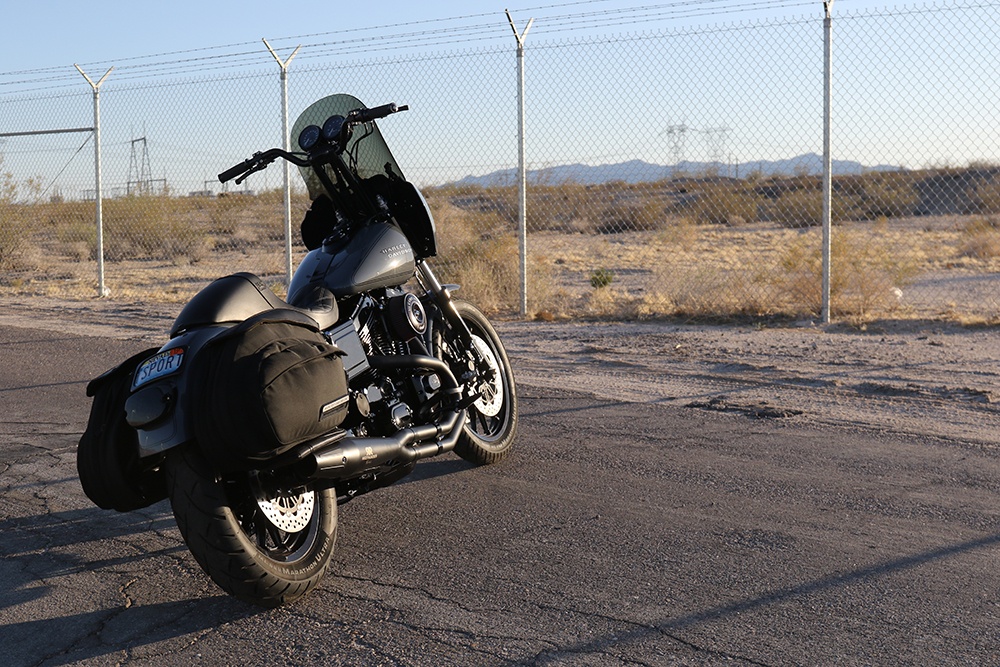 Name:
Eric Forbes


Location:
Las Vegas, NV


Handles:
@djericforbes FB/ IG/Twitter


Website:
djericforbes.com


Who are you and what do you do?
I am a Las Vegas based nightclub/dayclub DJ for the last 20 years. Don't let the turntables fool ya, Haha! I work on and build performance cars/bikes as a hobby. Always been a gearhead since I was kid.

What do you ride?
2001 Harley-Davidson
®
FXDXT Dyna
®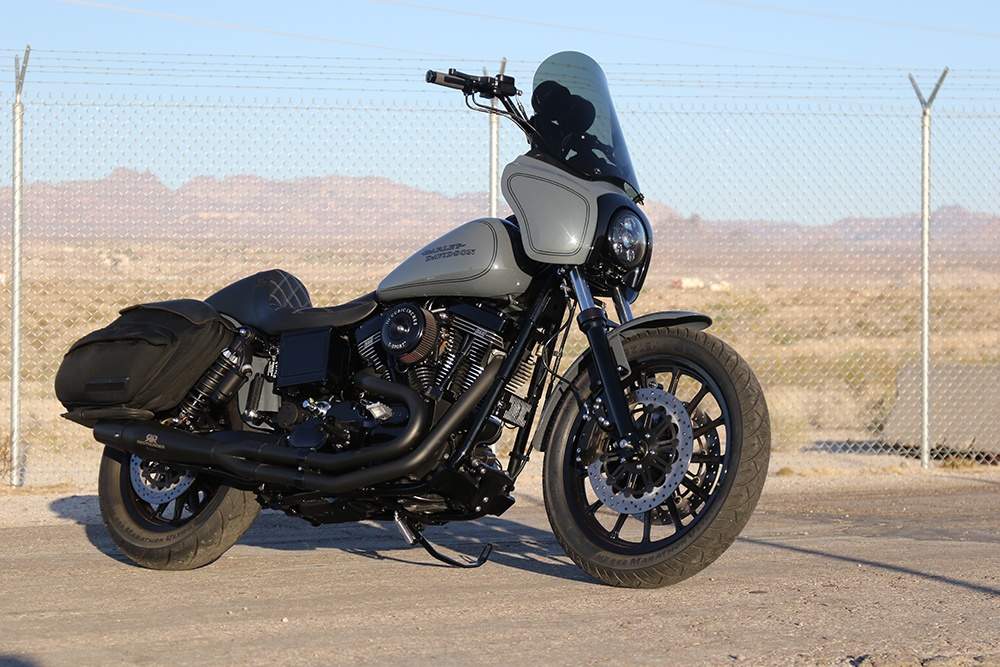 Tell us about your bike:
I bought my bike 2.5 years ago with only 4800 original miles on it. Bike was mint and untouched but had some frame surface rust issues from sitting so long and road salt issues back east. So, I decided to take it all the way down and rebuild it completely from the frame up. Every nut/bolt/clip is new, every single part has been re-powder coated. I bought the best of the best in aftermarket parts for this bike not holding out on anything but still keeping true to a OG T-sport look. Simple, clean and performance was the goal.

How long have you been riding?
I've been riding since I was 10

Why do you ride?
There's just something so fun about being on a motorcycle. Maybe it's just because it's you and the machine, or the wind in your face or the performance of them. I guess all of the above.

What's your favorite modification or aftermarket part?

What was your first bike or how did you start riding?
My mom actually hated bikes because my older brother got seriously hurt on one. So, I had to sneak to a friend's house to ride his XR80 when I was 10. My actual first bike I bought was a CR125.
What was your proudest moment?
Motorcycle wise was the first chopper I built from the frame up. Circa 03/04. I've built a lot of performance cars and some dirt bikes before then but never a full blown custom build. It was the coolest feeling ever to take it for its first ride.
What or who inspires you?
My dad. I watched him a young age work with his hands. Whether is was building houses or working on cars he showed me that anything was possible if you put your mind to it.
What's your dream bike?
My current bike! Haha! My bike sat for 1.5 years as just a frame and every day I would think of how it was going to look/ride. I was fortunate enough to build my bike exactly how I wanted so as of right now it's my dream bike!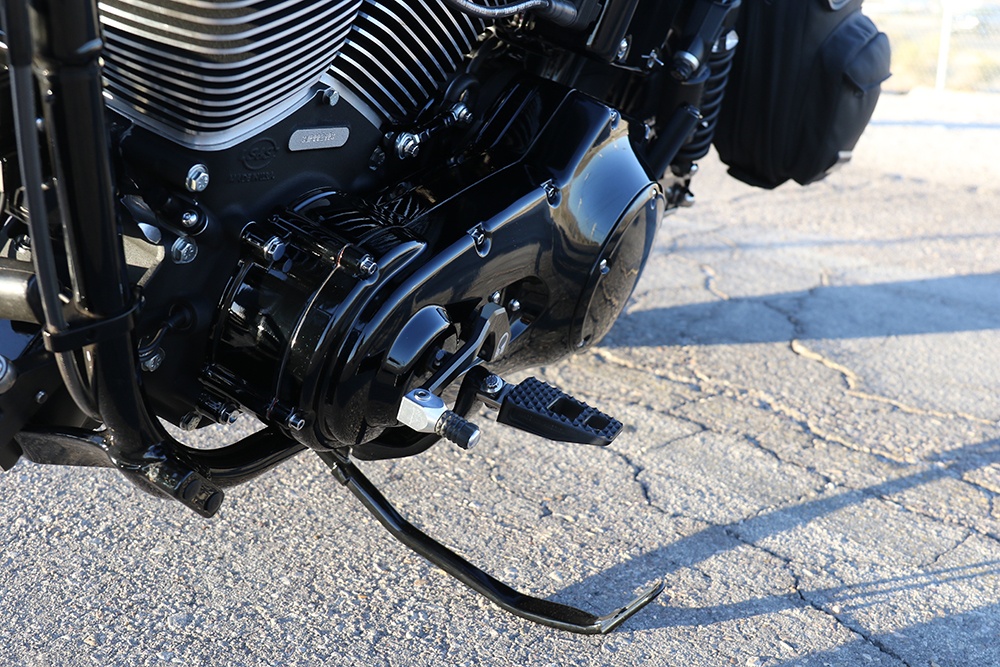 What's your next motorcycle adventure?
Now that bike is finished I want to do some road trip with my day one bros. We all grew up riding bikes and we all have badass Harleys now so planning a few trips with the boys!

What are your other passions?
Music, hiking, being a dad, donuts.

What's your favorite and least favorite production motorcycle?Fav:
FXDXT T-SPORT
Least Fav:
2018 HD
®
(except road glides
)

Who are your motorcycling heroes?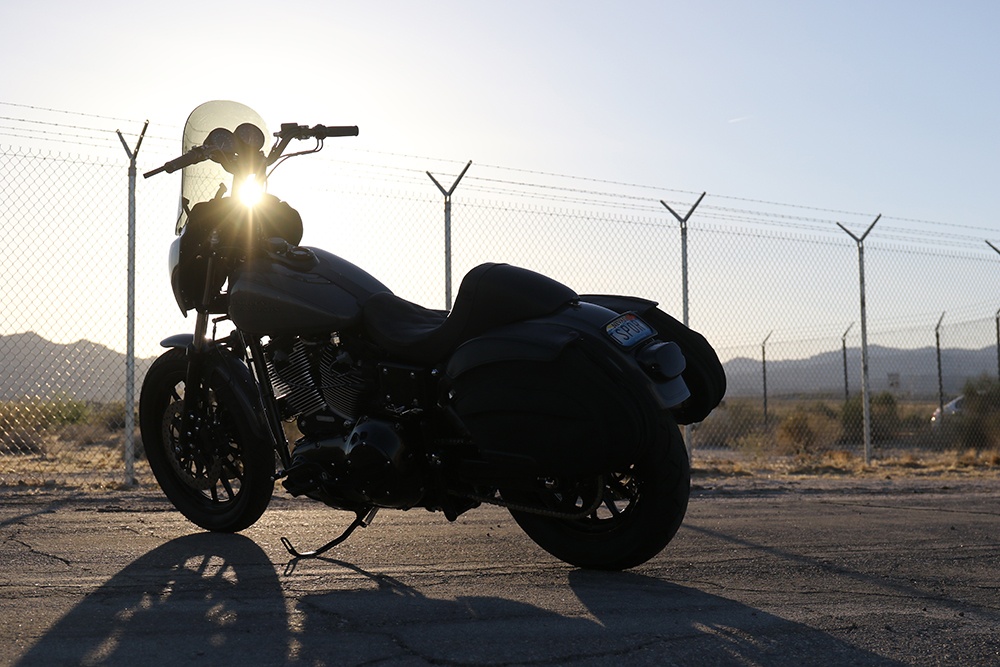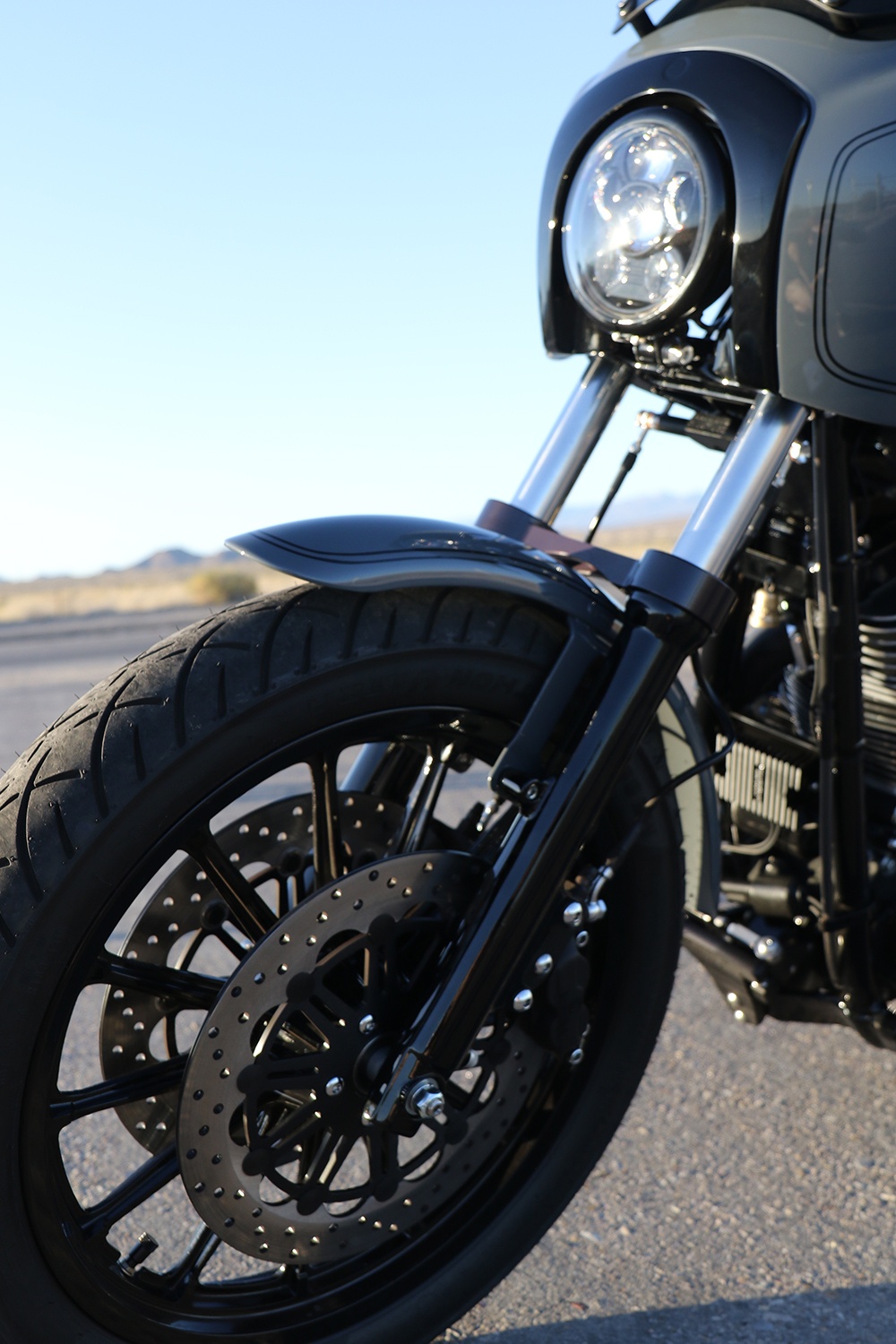 Specs
Engine /Parts
Year / Size:
T111 Black Edition with IST Ignition
Cases:
S&S
Cylinders:
S&S
Heads:
S&S
Rocker Boxes:
S&S
Cam(s):
585 S&S
TBI/Carb:
S&S Super E (Black)
Air Cleaner:
S&S Stealth w/ custom engraved SDC filter cover
Exhaust:
Red Thunder
Frame
Y/M/M/Mods: 2001 Harley

®

FXDXT
Tins/Tank/Fairing:
OEM
Front Fender:
OEM
Rear Fender:
OEM

Paint by:
Valley Kustoms
Paint info
: Bike is painted Grigio Telesto Grey (Lamborghini color) with factory HD pinstriping layout (editors note: This color is absolutely BEAUTIFUL!)
Dash/Gauges:
OEM
Transmission
Y/M/M
: 2001 Harley FXDXT w/ S&S oil line top cover
Gears:
OEM
Clutch:
Rivera Pro
clutch
Primary:
Gloss black powder coat OEM inner/outer with Diamond chain/ Hayden M6 tensioner w/
Alloy Art
shift linkage
Suspension
Front End
: OEM with
Racetech
Heavy Duty springs and Gold Valve emulators
Length:
OEM
Triple Trees:
FXDXT black powder coated
Shocks:
Fox
shocks with Piggybacks
Swingarm:
Metamechex
Aluminum swingarm powder coated gloss black
Wheels/Tires/Brakes
Front:
19
Tire/size:
Metzler
100/90/19
Wheels:
OEM Harley Mag powder coated gloss black
Calipers:
Dual Black
Brembo
4 pistons calipers
Rotors:
Dual Brembo 12.8 oversized floating rotors
Rear:
16
Tire/size
: Metzler 150/80/16
Wheels:
OEM Harley Mag powder coated gloss black
Calipers:
Black Brembo 4 piston caliper
Rotor:
Brembo 11.8 floating rotor
Sprocket:
PBI 22F 48R with RK Chain www.pbisprockets.com
ETC
Hand controls:
ISR black billet clutch/brake
Foot Controls:
Hammerhead designs black billet shifter/brake pedal
Pegs:
Thrashin Supply
Motor Mounts: Tru-track stabilizer with Alloy art black anodized upper motor mount