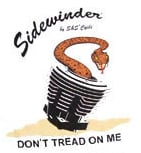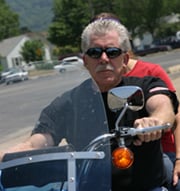 Every now and then someone asks me why we call our big bore cylinders Sidewinder® Kits. The naming of that product was one of those things that just sort of happened. An idea or a circumstance occurs and it just sticks.
My father introduced Sidewinders for Shovelheads back in 1978, shortly after the United States bicentennial celebration in 1976. With that in the back of our minds, we were thinking of the Gadsden flag of the original 13 colonies.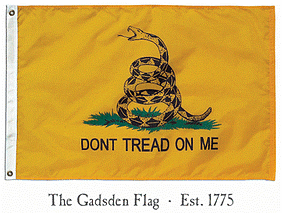 This flag showed a coiled rattlesnake with the slogan "Don't tread on me!" It was natural to associate the Gadsden rattlesnake with the sidewinder rattlesnake from the western U.S. So that's what we decided to call our new big bore cylinders - Sidewinders. It was just one of those things that took hold and stuck, but there are a lot of reasons why it is appropriate.
A lot of people don't like snakes and might wonder why S&S would name a product after one. Well, without a doubt, rattlesnakes are surely not something to mess with. They don't look much different from other harmless snakes (I mentally compare those harmless snakes to stock motorcycles). However, rattlesnakes have the means to defend themselves. They don't look for trouble, but they won't back down if threatened. Contrary to popular belief, a rattlesnake will not strike without warning, but if you are dumb enough to persist in bothering a rattler after it has warned you with its rattles…look out.
Originally, our Sidewinder cylinders were made in Japan because we couldn't get an American foundry to cast them using the special cast iron alloy we required. We offered them up to a dollar a pound more than normal going rates at the time, all to no avail. After several years of beating the bushes, our persistence paid off and we managed to locate a US foundry that could do the job. Since then, all of our Sidewinder cylinders are made in the USA.
Within a few short years after their introduction, they were so successful that copies began to appear in the high performance motorcycle parts industry. The overseas knock-offs created some bad press we had to overcome. Fortunately for us, what they didn't copy was the special alloy that we used in our cylinders. As a result, these counterfeit big bore cylinders wore out fast, and in some cases broke. More than once, we had customers send broken cylinders to us for warranty, only to find that they were not ours. "Sorry about your luck, buddy, but you'll have to send these back to whoever made them." It just illustrates the old axiom that "The bitter taste of poor quality lasts much longer then the sweetness of a low price." Having your motor self-destruct will definitely leave a bad taste in your mouth.
When S&S Sidewinders were introduced in 1978, it was a groundbreaking product. Before that, building a big bore engine was a really involved project. Guys were doing it, but it wasn't easy. Typically, companies that offered cylinders might not have supplied them with pistons or other parts necessary to complete the installation. You had to locate a piston manufacturer who could machine blank car forgings to the desired bore. Often after receiving them, they required finishing by the local engine builder's machine shop of choice. Other parts such as pushrods, intake manifold, head bolts, base nuts and pushrod clips had to be made or gotten from some other source. Then you had to have a really first rate engine builder, possibly the same guy who made the parts, to make sure it all went together okay. The guy who built the engine had to do a fair amount of engineering on the fly, because these were one-off custom engines. Sidewinder kits changed all that. S&S did the engineering ahead of time. Like all of the other products we offered, we supplied everything needed in a nice, neat kit including detailed instructions on how to modify the stock crankcases and assemble the engine. What this meant was that any competent engine shop could build big inch Harley big twin engines at an affordable price. Building a high performance engine became not much more difficult than rebuilding a stocker.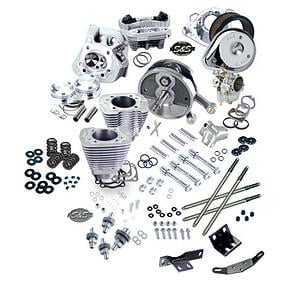 Of course these big bore cylinders were a natural to use with our stroker flywheels and Super B carburetor. These combinations, considered to be large engines by the standards of that time, really made power and were quite durable. To prove the point, we took them to the Bonneville Salt Flats complete in street trim running the same parts we were selling to shops and recorded a best run of over 145 mph with our 98" 1977 FX Lowrider. That same motorcycle was used testing cams at a local drag strip and made 45+ runs on one occasion. Incidentally, this same bike "The Gray Ghost" currently resides in the S&S museum in Viola, WI. Of course today, we have much bigger engines that produce a lot more power, but at that time, like today, S&S produced the best performance parts and the most complete performance solutions available.
I guess you might get the idea that I'm pretty proud of S&S Cycle, how far we've come, and the things we've accomplished. I certainly am.
Until next week, go fast, but play safe.