This week's build spotlight is on S&S Cycle's very own David Laudermilch, one of our R&D Technicians. David has been with S&S for just over two years, focusing on our Pro Stock efforts.
David bought the 2006 Harley-Davidson® Sportster® from the dealership he was working for at the time. The previous owner spent a small fortune building it and was ready to get himself into a new project.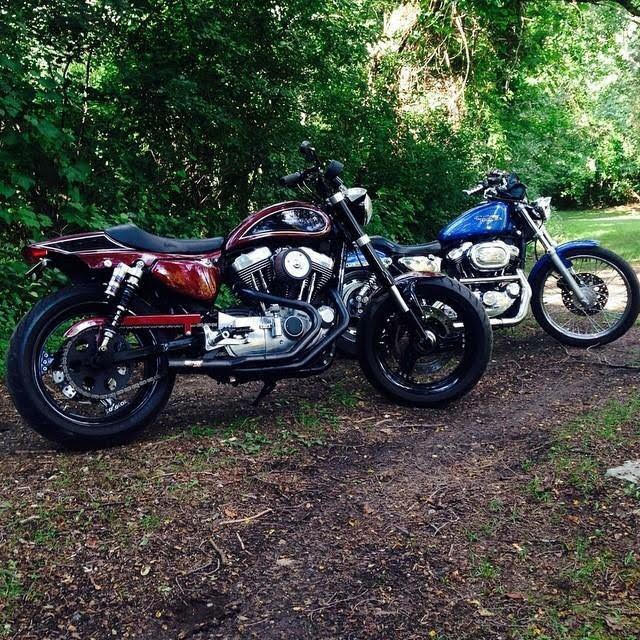 At the time, the bike had an 88" big bore kit and made 110 horsepower and 100 ft-lbs of torque at the rear wheel so it was pretty quick for a street bike. "The first time I nailed the throttle on that test ride, the front end lifted ever so gracefully as I slammed my way through 2nd and 3rd gear. Right then I knew that I was buying this motorcycle regardless of how much it was going to cost me."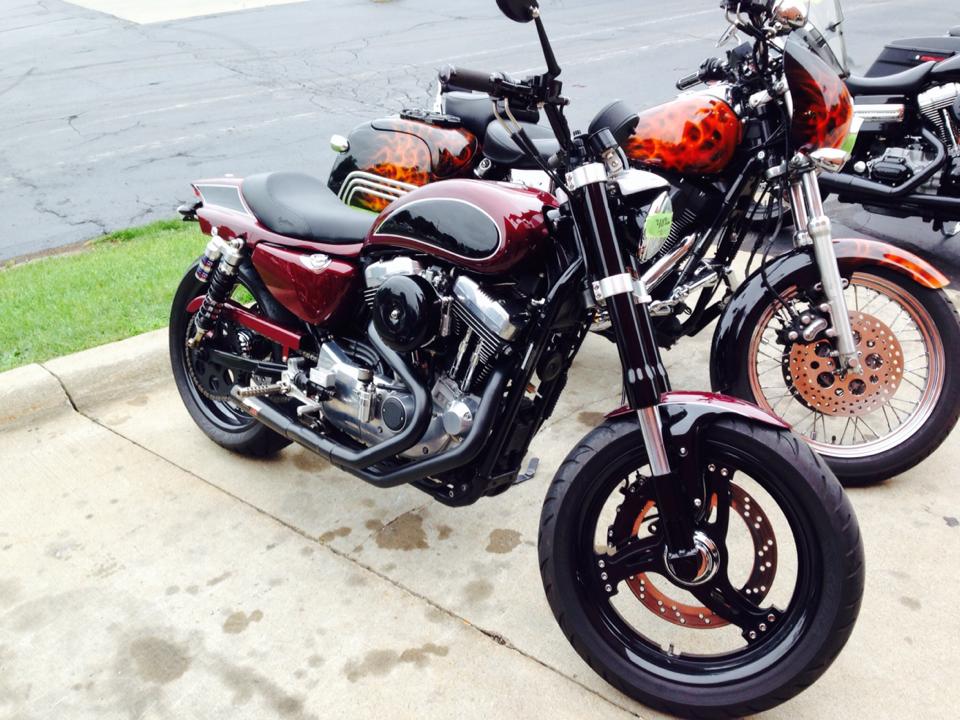 Three years later, a heavy wrist combined with drag racing and two rebuilds resulted in the 88" engine case giving up the ghost. Massive power was fun but pushing isn't so David did the next rebuild with an S&S 1250cc kit combined with a primary gear change to the 883 ratio (taking a little off of top end speed, but adding a ton of grunt to the bottom end).
With the new setup, the bike is making 98 horsepower and 86 ft-lbs of torque at the rear wheel, respectable numbers for a considerably smaller engine, but with the added bonus of increased reliability. Look for the latest version of this machine terrorizing the local back roads and stay tuned for details on David's current project.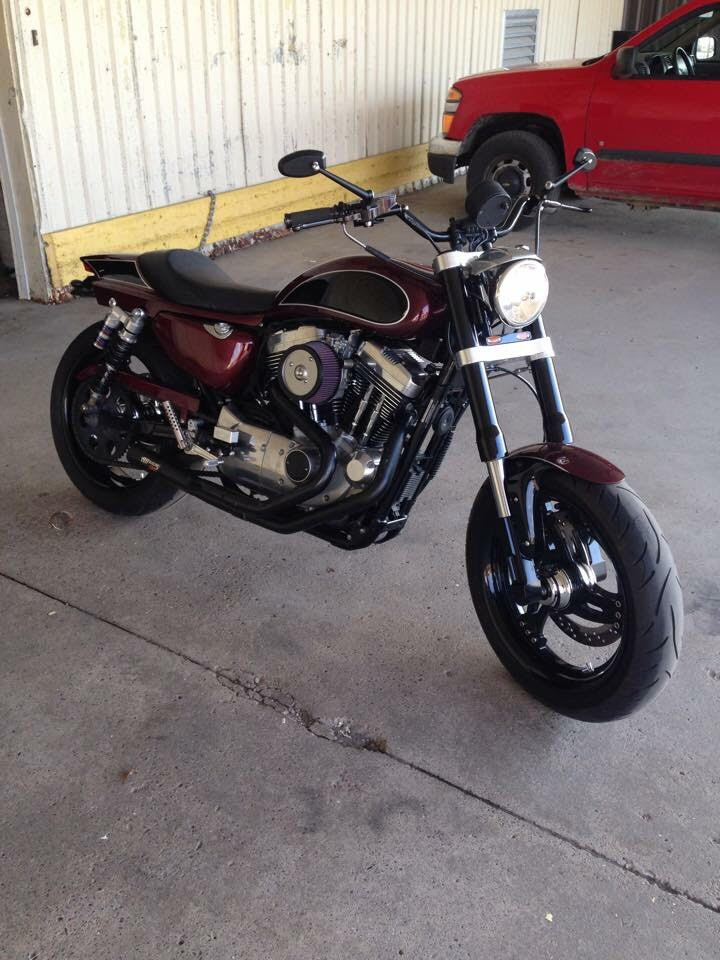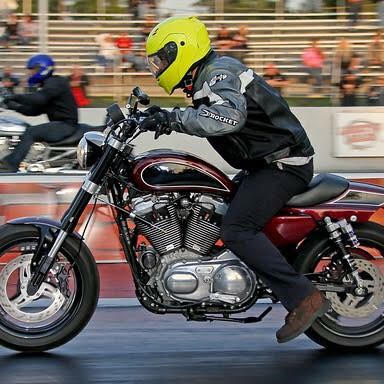 David's 2006 Harley-Davidson Sportster XL883:
Stock Ported Intake Manifold
Barnett Heavy Clutch Spring
Stock 883 Primary Gearing
Stock Transmission
Storz Aluminum Gas Tank
Storz 55mm Ceriani Black Forks
Storz Billet Aluminum Triple Tree
Storz Steering Stabilizer
Storz Rearset Controls W/ Rear Master Cylinder
Performance Machine Front Master Cylinder
Performance Machine 4 Piston Rear Caliper
Performance Machine 6 Piston Front Caliper
Performance Machine Grips
Rizoma "Dynamic" Mirrors
Chain Drive Conversion