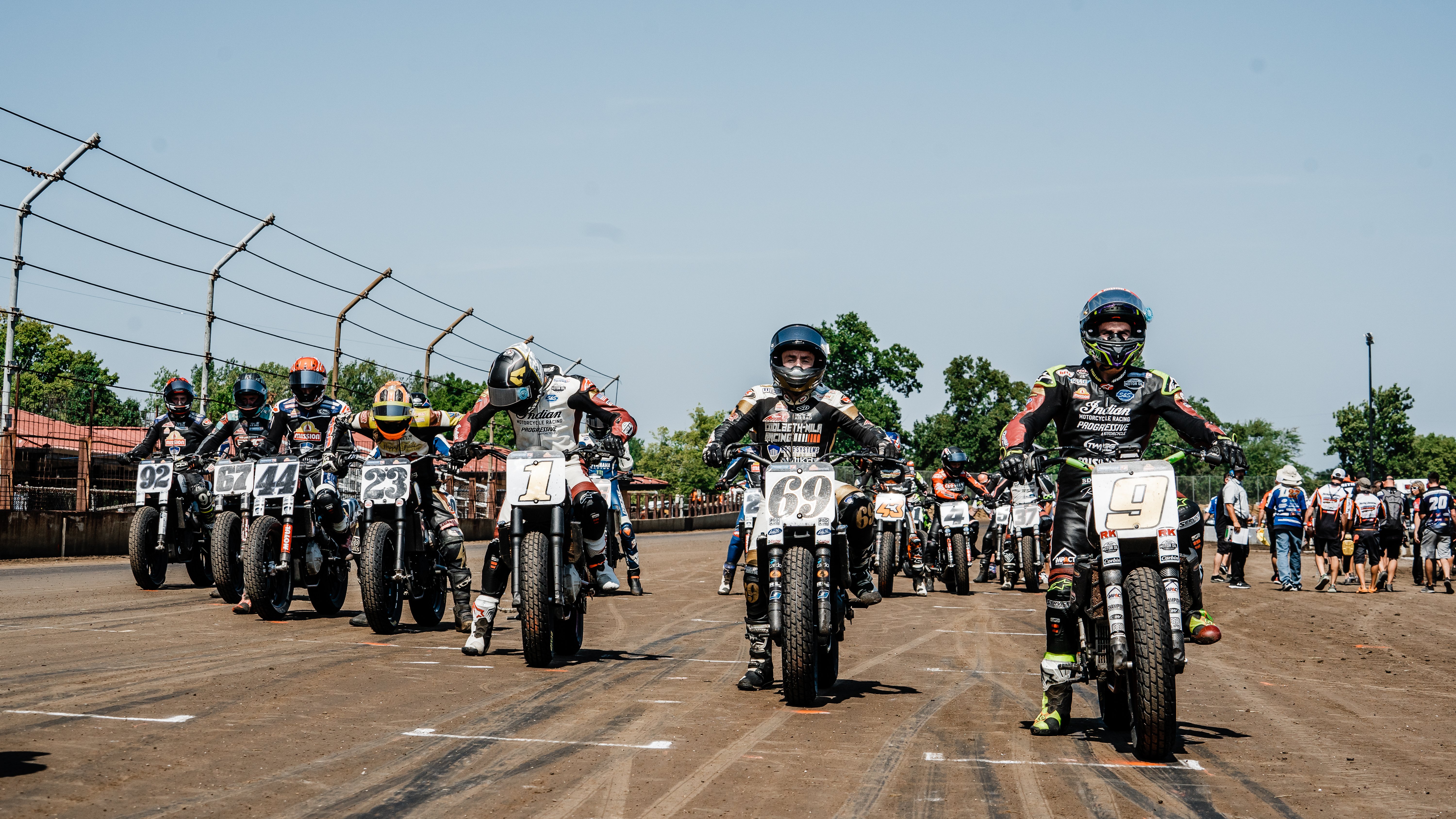 The 2021 American Flat Track Season has seen plenty of excitement, a few race cancellations (rain!), and a handful of spectacular get-offs (Johnny Lewis huck at the Atlanta TT comes to mind), but the last few doubles have been spectacular. We're talking about the Memphis Shades Springfield Mile II Presented By Law Tigers and the Law Tigers Sacramento Mile II Presented By Knauf Insulation. Both are mile tracks, and both are known for hundred-plus MPH straights. That's four races across two weekends, and the outcome changed to the face of the AFT championship battle. Going into Springfield, Mees struggled with a nagging leg injury, falling back in points and looking like his season could end off the box. Briar Bauman, on the other hand, had been consistently pushing hard and stayed relatively injury-free. Keeping him at the top of the points race despite only hitting the top of the podium three times for the season. Both were facing significant rule changes that would invariably slow the Indian FTR750s down.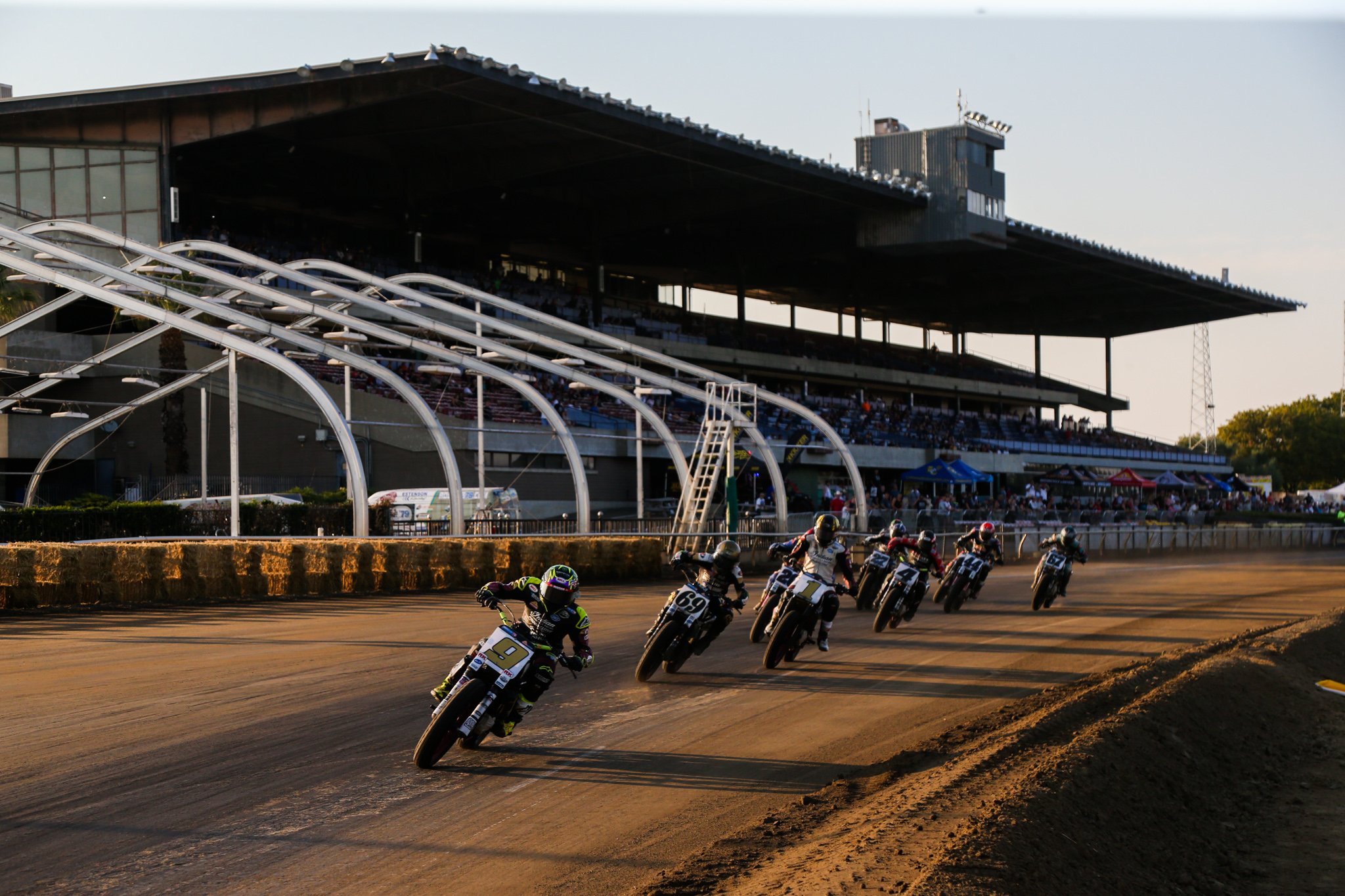 Springfield Mile race number one would change all of that. Mees would pull up front and stay there for the win. Bauman was a very close second and Brandon Robinson third. Race two at Springfield would also be an all-Indian podium with Mees again on the top. A very fast Sammy Halbert took the number two spot and Bauman third. This would put a genuine strain on Baumans points lead and showed a healthy drive for Mees.
This past weekend's Sacramento Mile doubleheader kept that momentum intact for Mees, who finished race one a massive 4.6 seconds ahead of hard-charging Jarod Vanderkooi and Briar in third. Mees coasted across the finish line, arms in the air having regained his title hopes. The interesting twist of the weekend was the retirement announcement from Bryan Smith, which inspired the offer of a loaner bike from Mees and a last hurrah for the outgoing legend.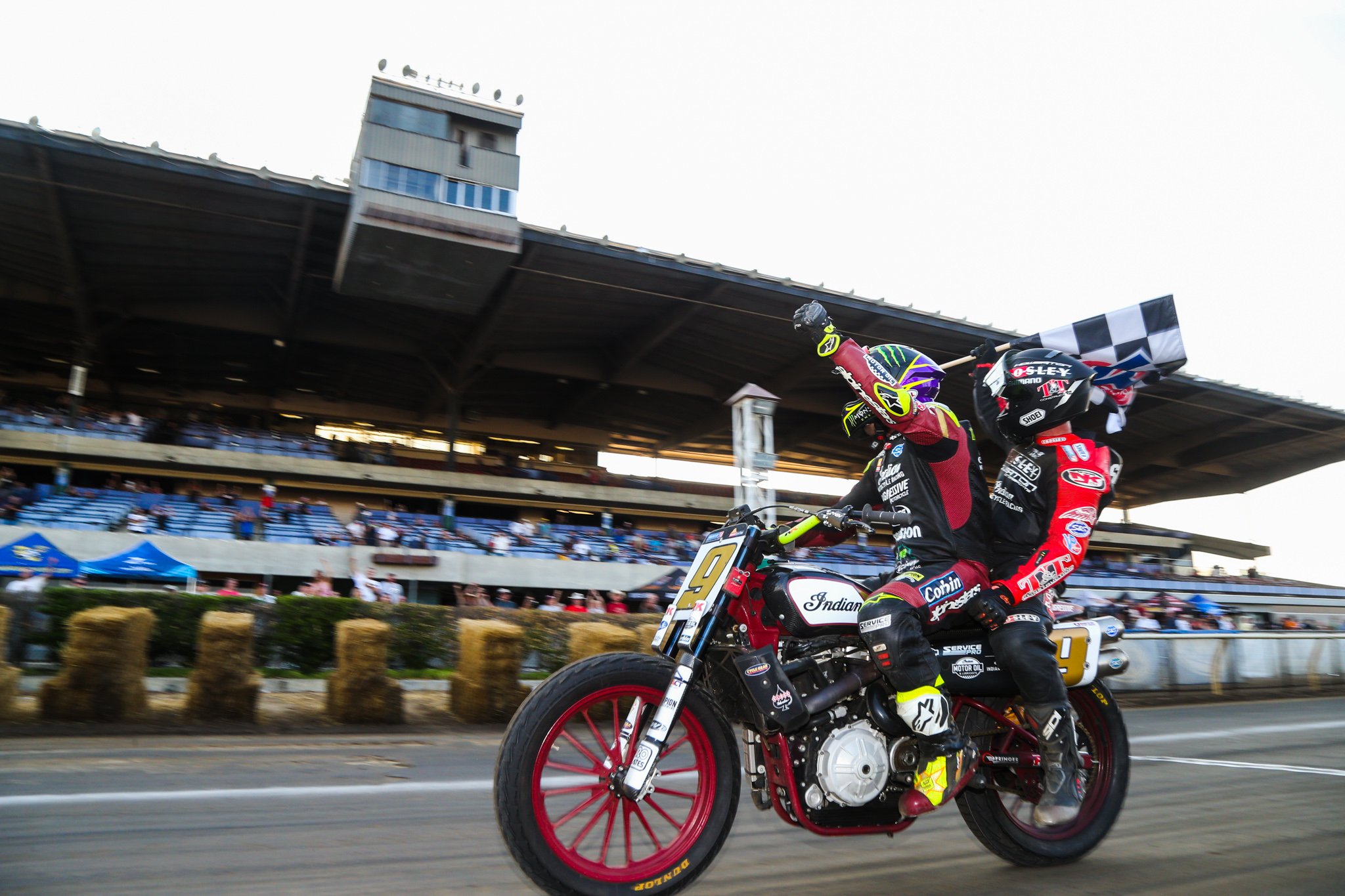 Race two would be Briar's chance to stay in the points lead with only one race after this to close out the season. Smith also looked fast in qualifying and would present a surprise twist in the final race of his career. The main would start with Mees taking an early lead, although Halbert gave him a run for his money early on before dropping back. Mees would keep a solid distance ahead of the pack after that. Second and third would be the real battle with Smith, Bauman, and Vanderkooi, as well as Fisher and Price swapping places. Kolby Carlisle would blow up his Yamaha at the halfway point, eventually triggering a red flag to check for oil on the track and scrambling the pack even more.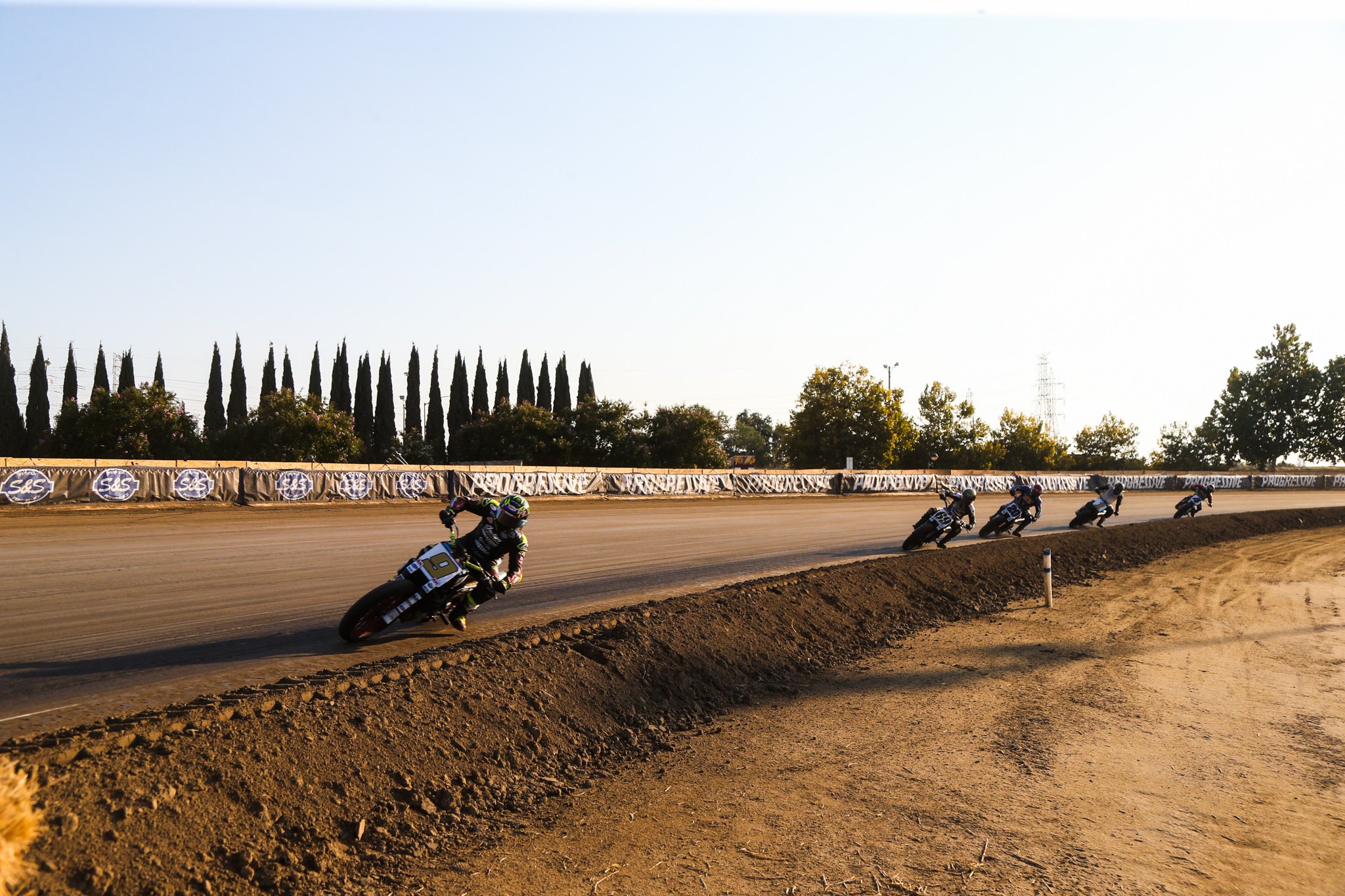 Mees pulled away at the restart, with most riders picking up where they had left off. Smith showed a ton of speed, and Briar pulled off a handful of outside passes to hold his position. Bauman, Halbert, and Smith battled, sometimes three-wide in the corners swapping spots every few laps as Mees continued to pull away. Sacramento race two would end with Mees three-plus seconds ahead. Bryan Smith came from fifth and would make a last-second pass to end his storied career on the podium, with Briar taking third.
The weekend would end with Mees winning his fourth mile in a row and his sixtieth career win. It was amazing to see Smith go out with a podium, although it pushed Bauman back a bit in points standings. Mees and Bauman are now separated by four points as they go into the season's final race at the Charlotte Half-Mile. Will it be a battle? Oh, hell yes! We'll be there and hope to see you as well. Catch it live on NBC Track Pass on October 8th!
Check Out These Links For More Racing Action & Info!
American Flat Track Race Results
American Flat Track Points Standings