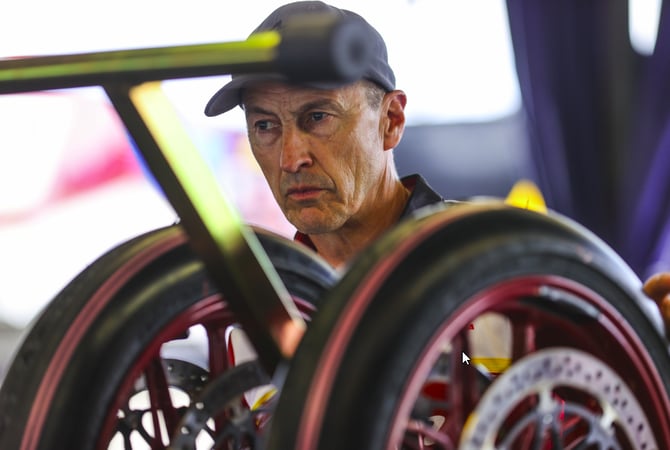 What's new with the Indian/S&S King of the Baggers racing program? Better grab a beverage and get comfortable for this one.

Looking back a few months, the team was asked to test on the banks of Daytona, and since then, MotoAmerica has locked down a doubleheader King of the Baggers race (first of its kind!) on one of the most storied tracks in the US (also first of its kind). A huge leap for the KOTB series and one that presented our team with a very specific target and a looming timeline.

Like much of the bagger field, we've spent the off-season building engines, updating the chassis, and damn near living on a dyno. The results have been promising and in spite of a class-mandated weight and cubic inch handicap, we're feeling good about the S&S Indian Challenger.

We've also added a new rig and recruited a new full-time race mechanic to support the multi-bike race effort.

Wait, did we say multi-bike? Yeah, that happened over the winter as well. This is where things get really interesting. The KOTB grid has filled out with top-notch road racers from around the country, a cast of seriously talented contenders, but very few with the character of the latest edition. European racing legend Jeremy McWilliams has officially joined the Indian/S&S KOTB team and will pit alongside Tyler O'Hara.

Who? For those of you that have not followed MotoGP or British Superbikes, we'd like to introduce you to a true racing legend. Jeremy has been on the track long enough to have run legit 500cc two-stroke GP machines. No traction control, no computers, nominal tire technology and a propensity towards an explosive powerband. Picture 180 Hp in a 264lb bike that made its optimum power in a tiny RPM range. For comparison, KOTB machines make less power and weigh 300+ pounds more than the Kenny Roberts Proton KR from the early 2000s.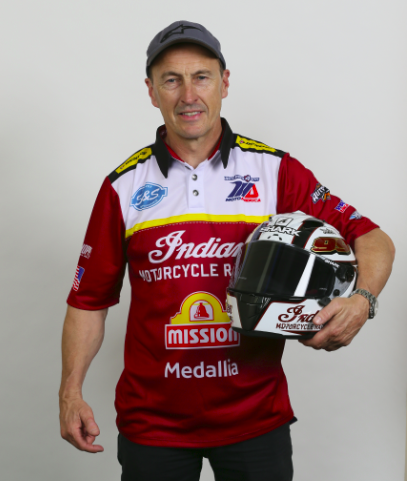 In addition to competing on 250 and 500cc GP machines on tracks throughout Europe and Asia, Jeremy has also raced the North West 200 (picture Isle of Man in Northern Ireland, with hay bales wrapped around light posts for "safety"). McWilliams has raced on Yamahas, Hondas, Aprilias, Protons, and even a return to Grand Prix on a Brough Superior. You may want to look that one up.

Fun twist, Jeremy has also managed to land a role in the science fiction film Under the Skin starring Scarlett Johansson, and he's twenty-plus years older than most of the grid. We said he had character, right?

Why McWilliams? He's raced a crazy variety of machines and is renowned for his ability to translate bike, and racetrack feel into actionable input. Jared Mees was a significant part of the development of the now dominant FTR750 because he possesses the same skillset.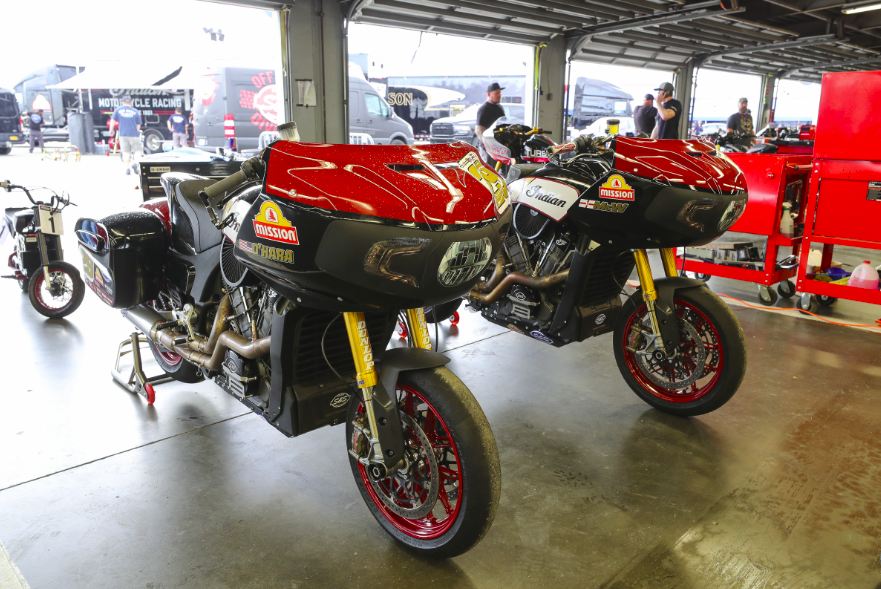 Tyler and Jeremy will debut two completely new Indian Challengers on March 11th and 12th in the season opener doubleheader at Daytona International Speedway. Catch it all on MotoAmerica's live feed, the S&S social channels, and look for a race recap here at the Performance Times.