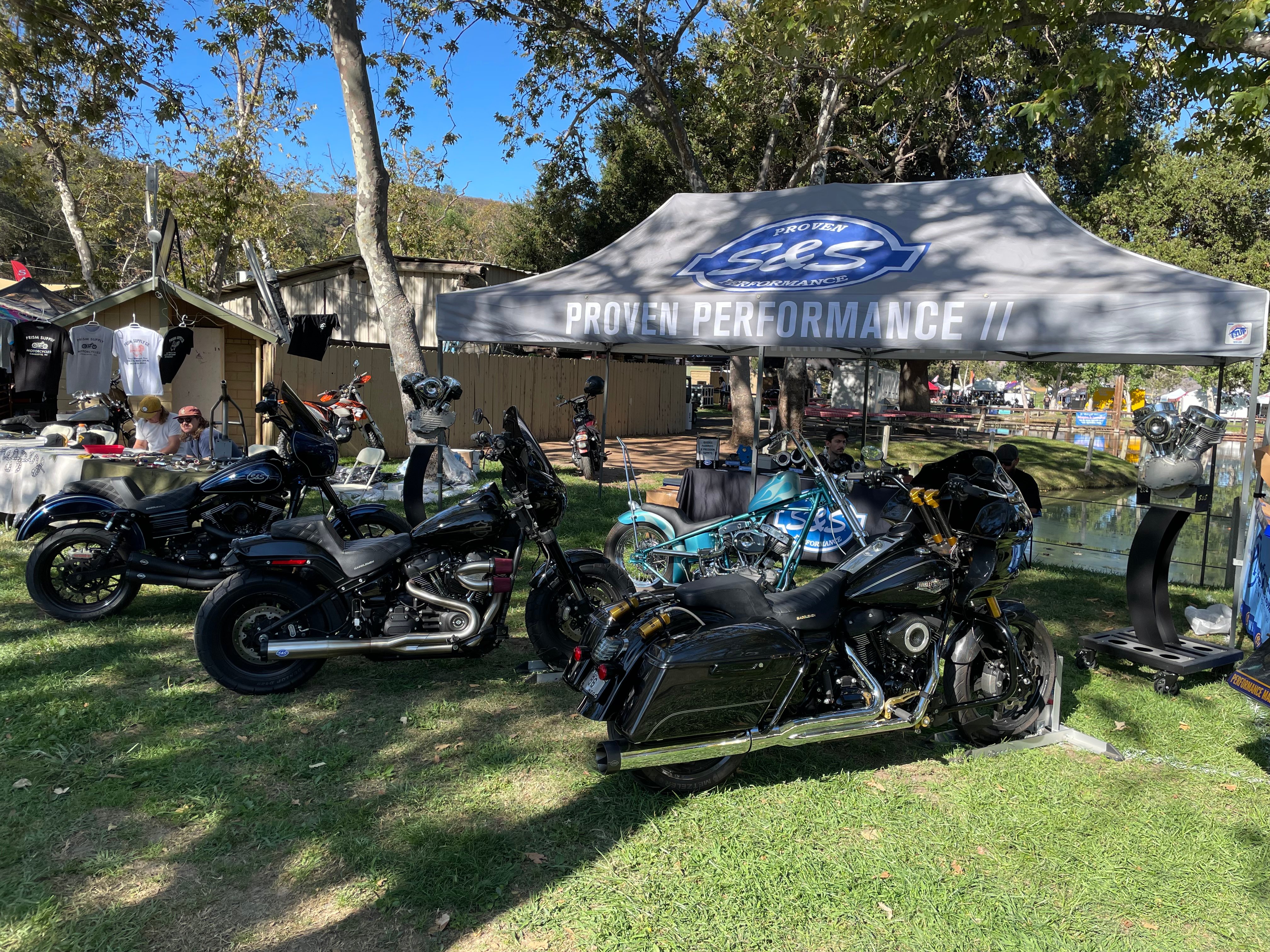 It's no secret that 2020 was a rough year for motorcycle events. So when we rolled into Orange County for Born Free 12, none of us were quite sure what the weekend would have in store. Would it be the biggest collection of the coolest choppers to date? Would just a few die-hard chopper dudes be hanging out in a field? Would the world collapse and the show be canceled at the last minute? Only time would tell.
We didn't even have to wait for the official show to start to get our answer. As we rolled up to Cook's Corner Friday night to find out who won the Biltwell People's Champ builder contest, it was evident that this would be a massive show. The lot was packed, and bikes (and cars) were parked along both sides of the street as their riders crammed in to look at the bikes, and grab a beer or two, before the official announcement. Congratulations to Cliff Cavins, aka @cliffornia_, for taking home the 2021 People's Champ Title!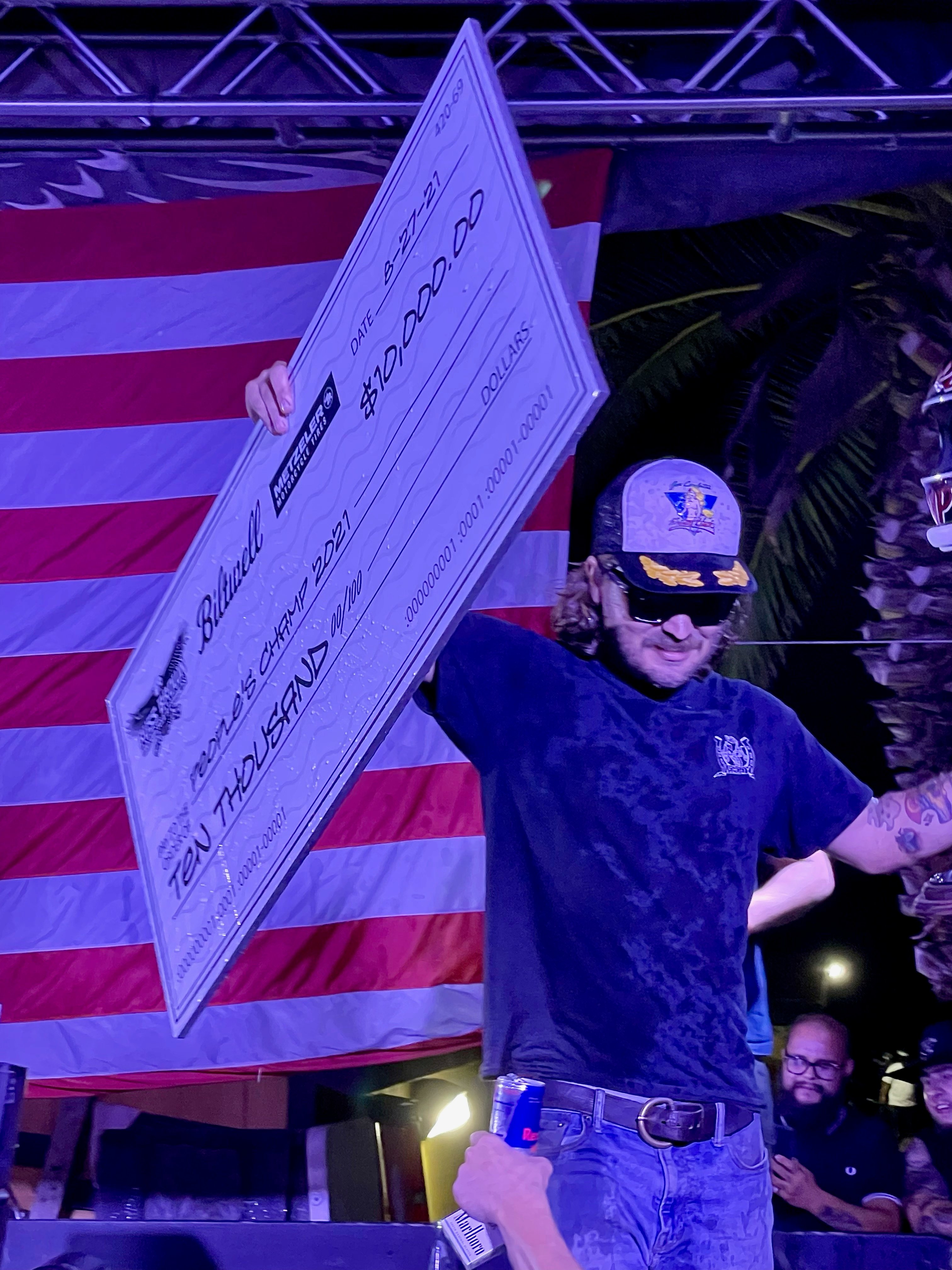 Saturday morning started off strong as wave after wave of motorcycles filled the Grass Pass lot. Everything from club-style Dynas & FXRs to Shovel, Knuckle, & Pan choppers made the lots look like they were torn straight from the pages of Easyrider & Hot Bike magazine. Vendors from every aspect of the industry showed up carrying everything from Proven Performance Parts (S&S) to hand-sewn chopper bags from Sweatshop Industries and vintage Harley pins from Cycle Zombies. Though the thing that nearly everyone in the crowd couldn't help but talk about was: "Did you see that Llama? He was wearing sunglasses!" Well, technically, it was an Alpaca. Congrats to Mark from Rusty Butcher for having the fan-favorite booth.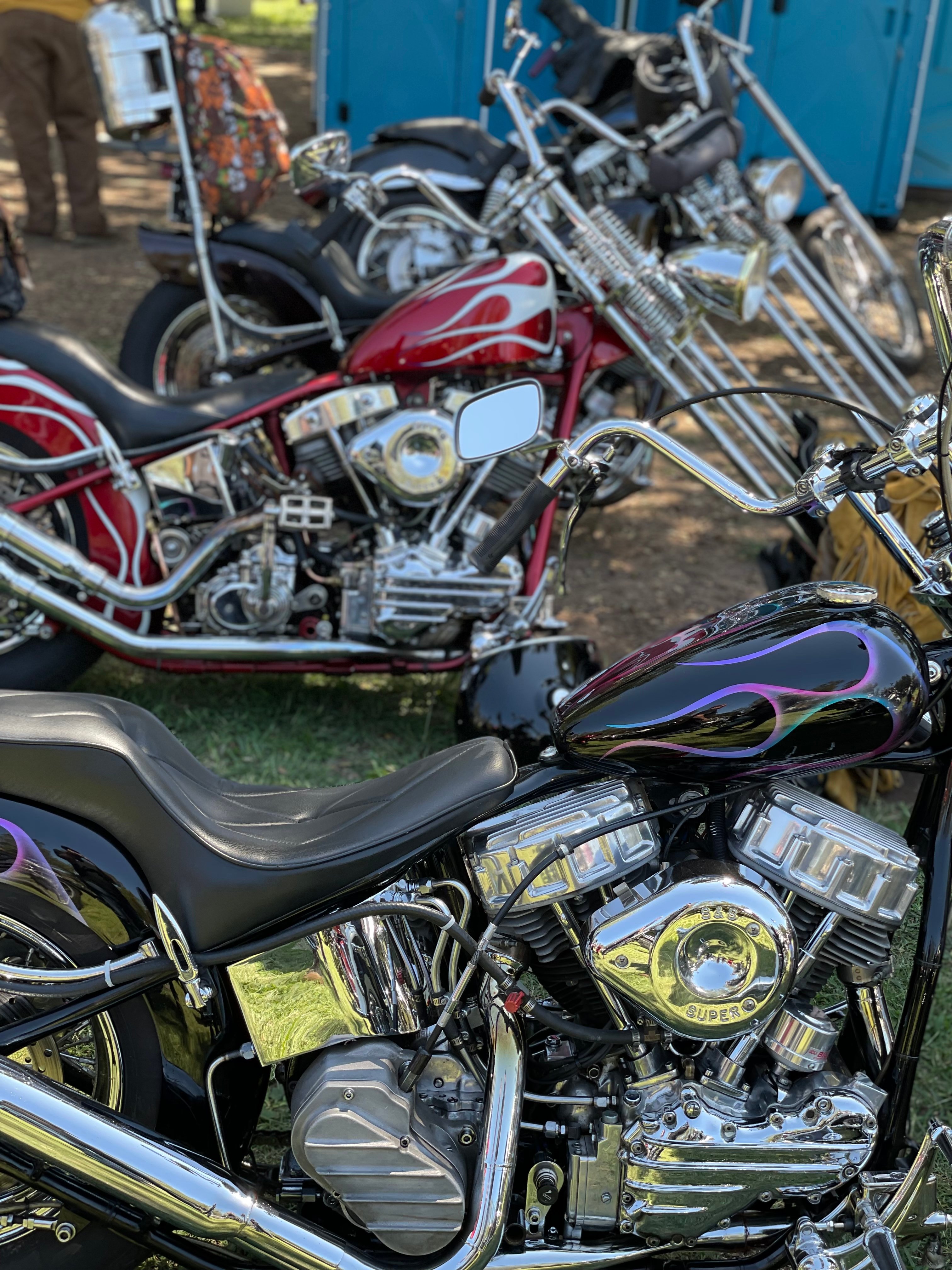 We brought a collection of bikes almost as vast as what was in the parking lot. Our FXRKing Performance Bagger, recently built Shovel Chopper, M8 Softail, and of course, a very cool-kid Dyna. We also brought a few of our Limited Edition White Knuckler collab sets and rolled out some brand new shirt designs; both of which you can order for yourself on our website now if you missed them at the show!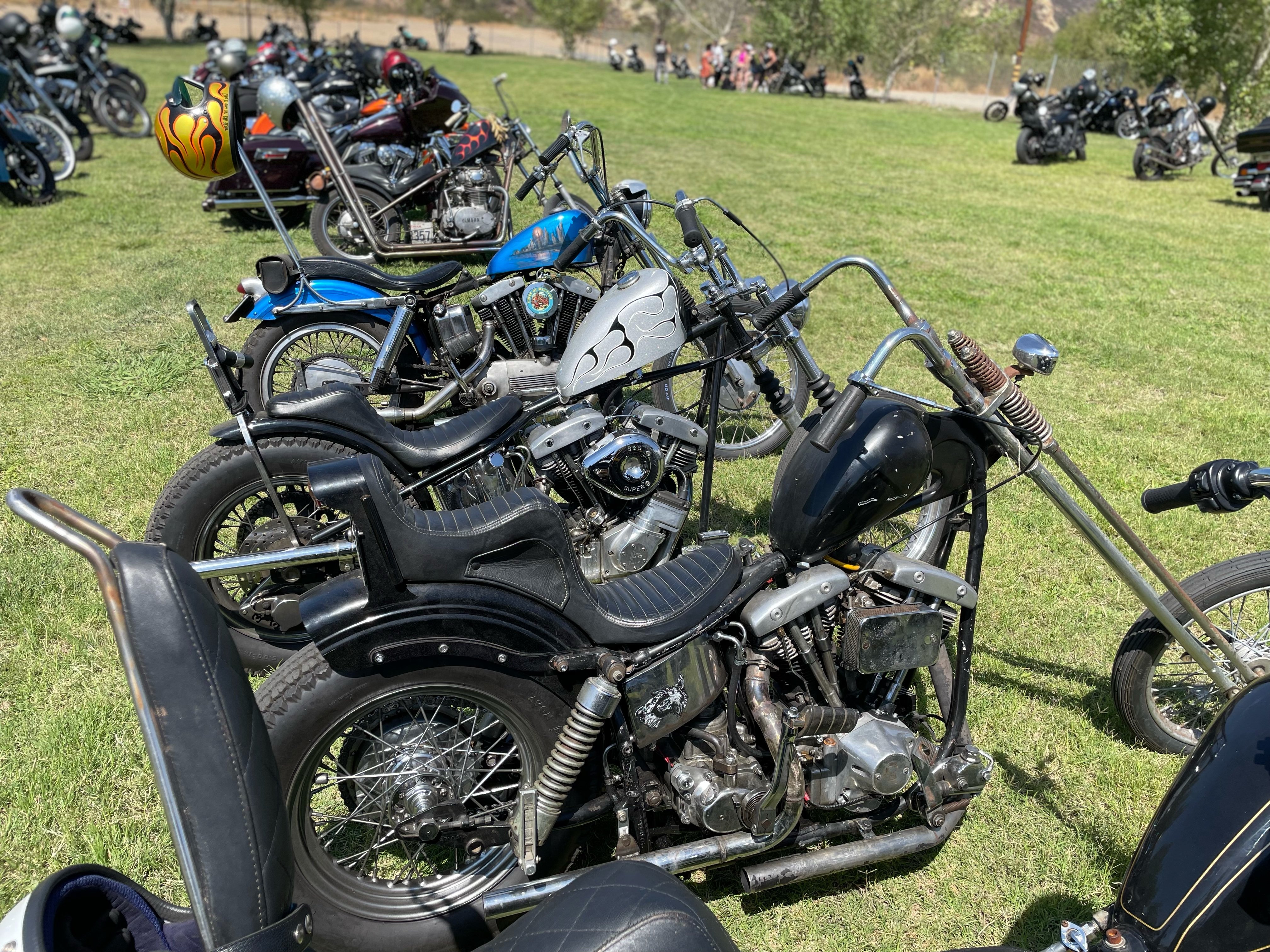 Overall, it was another incredible show filled with rad people, even better bikes, and of course, California vibes. I couldn't have asked for a better first time out west and am already looking forward to next year!
Check out our video recap below: