We got the chance to meet Jason Ochoa at this year's Fuel Cleveland show - after admiring his build on Instagram, it was a thrill to finally see it in person. Understated from afar, with dark features like the springer, and deep red paint, but incredibly detailed up close. The KN engine retains the look of a classic knucklehead, while providing the reliability of S&S power. The engraving makes you stop and stare, with the urge to see all the details. It was one of the first bikes lined up to be parked in its spot in the show, and definitely a crowd favorite. Check out some of the great details in the photos!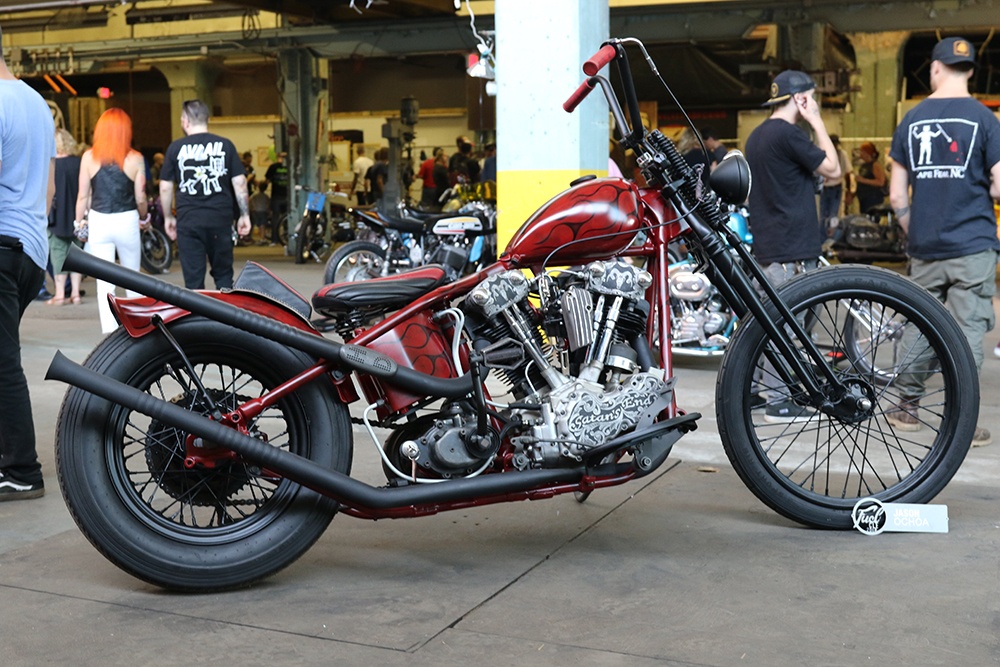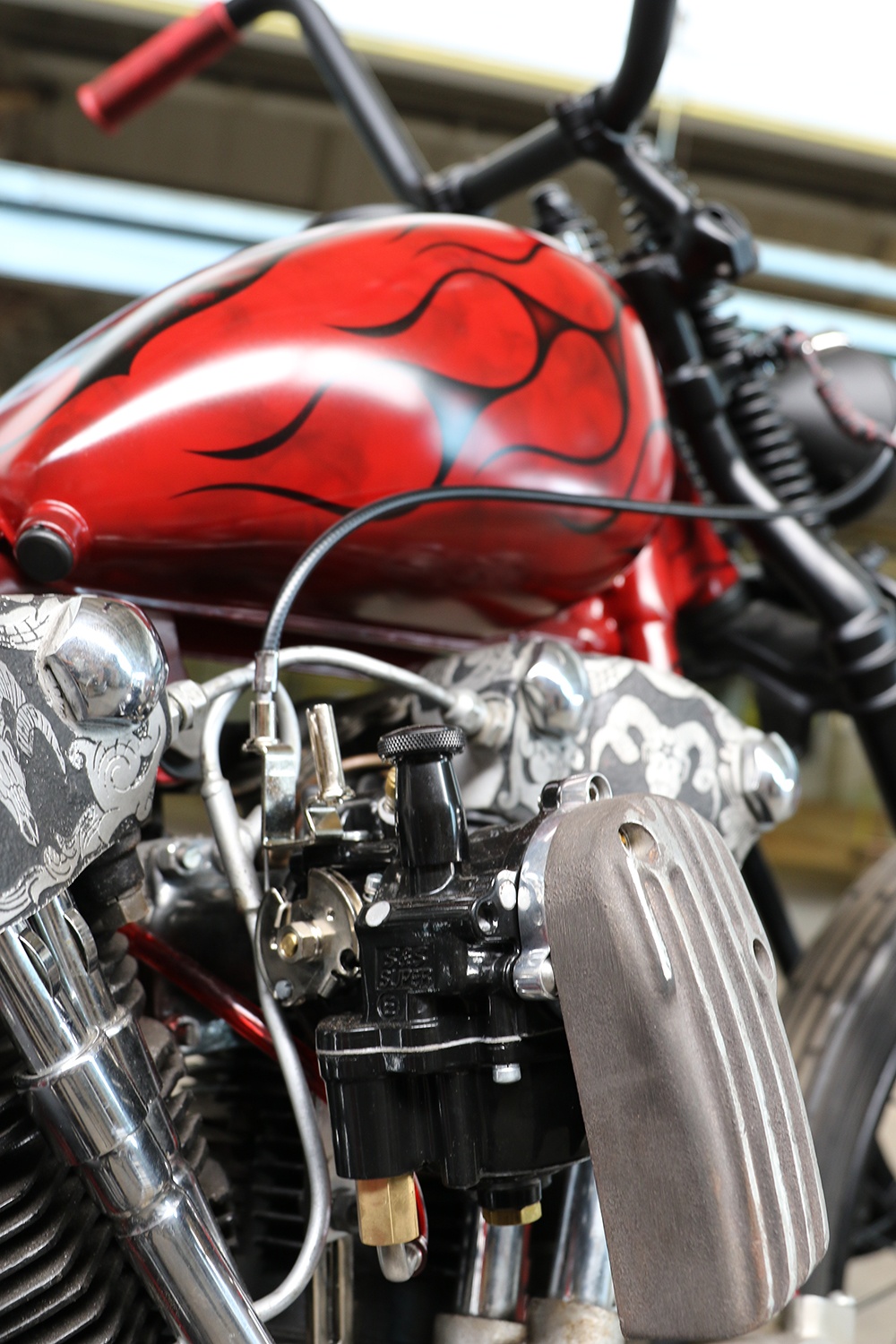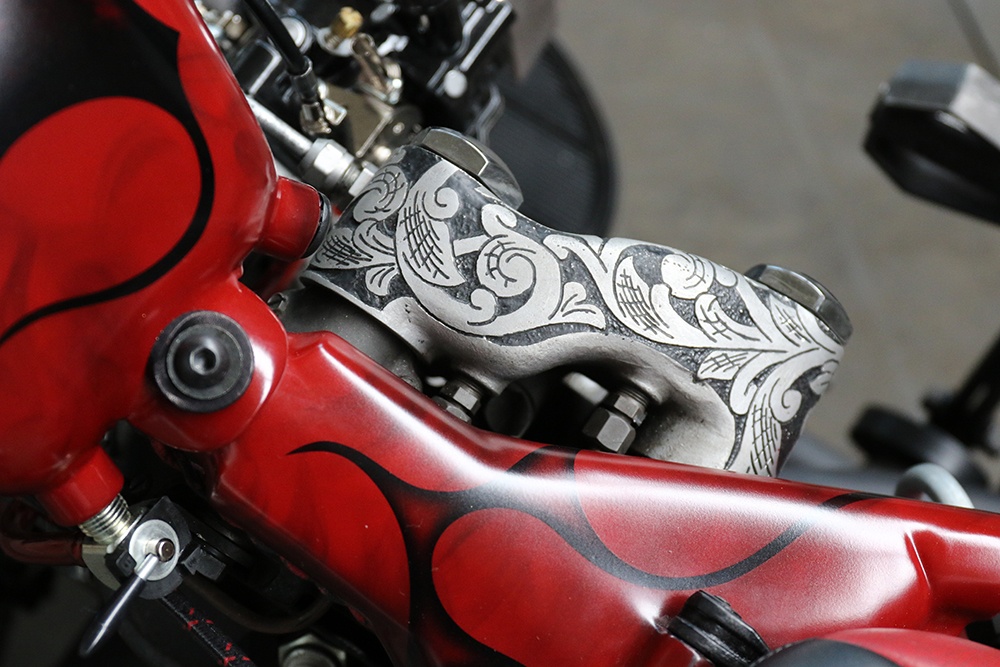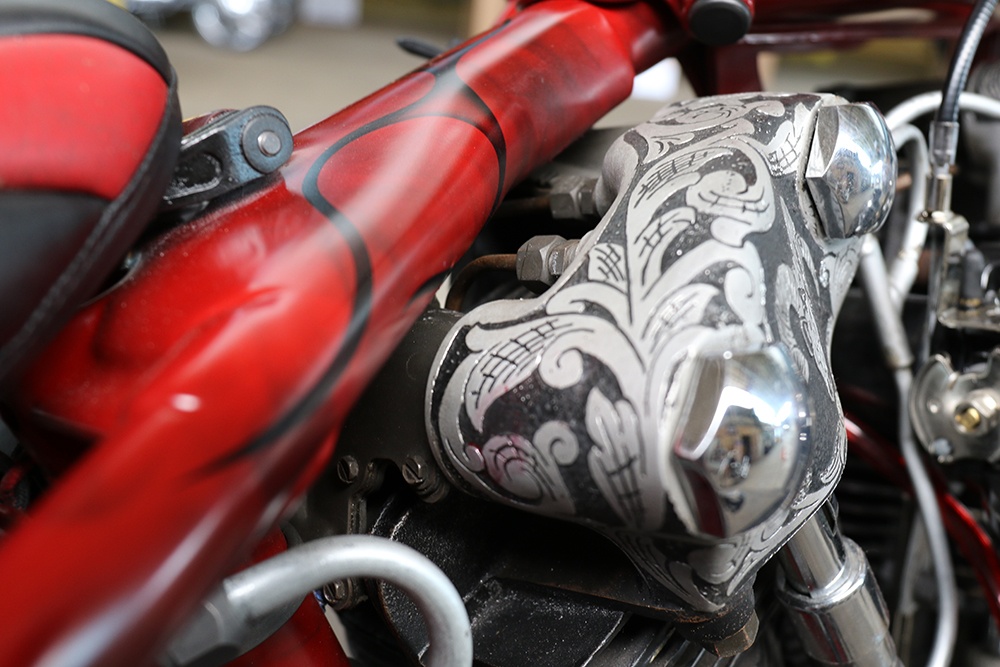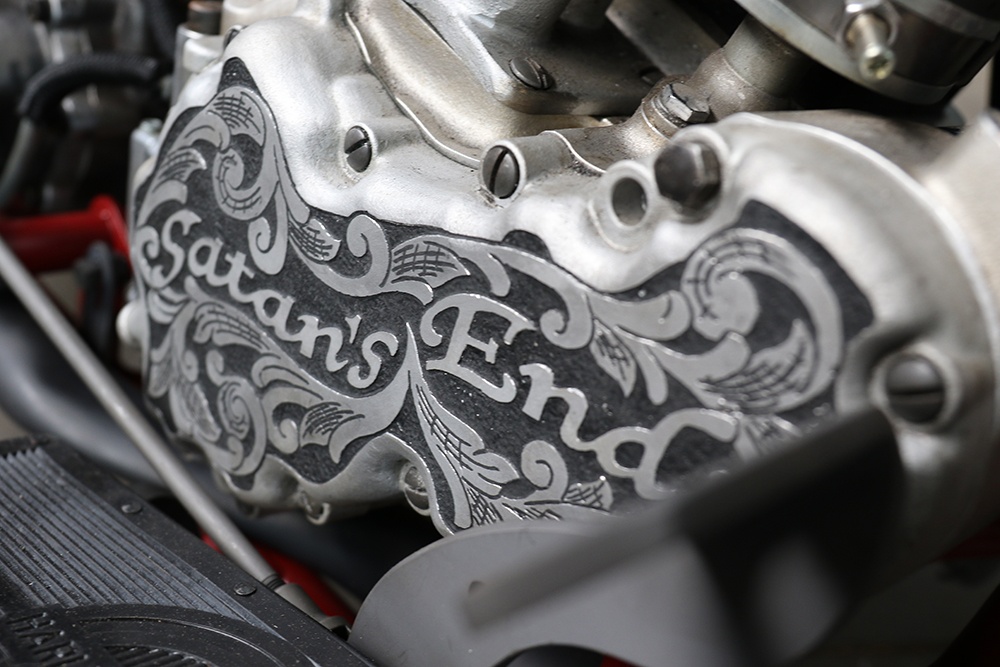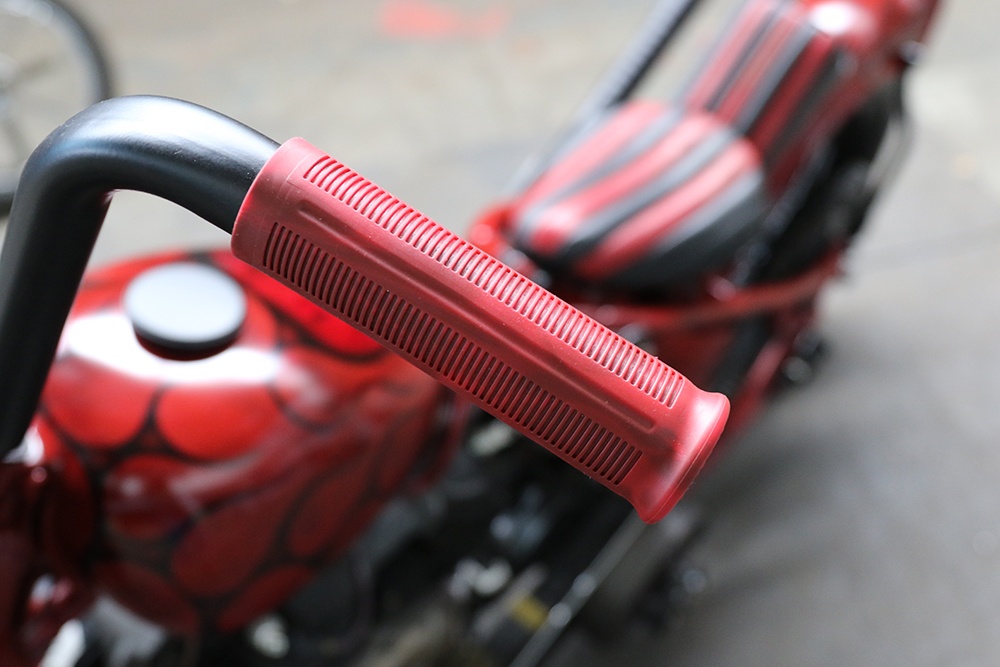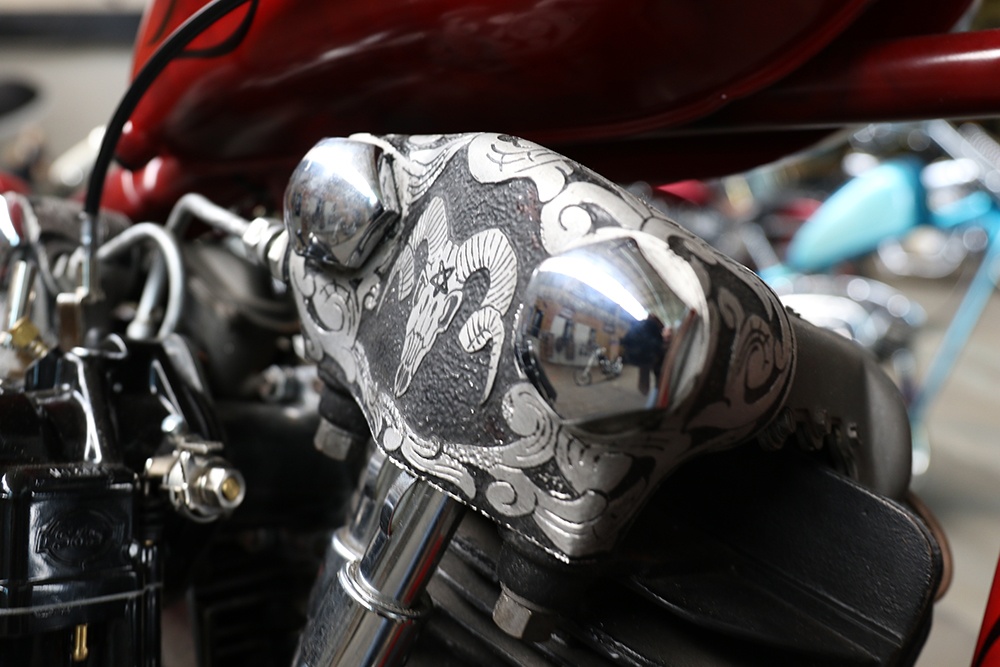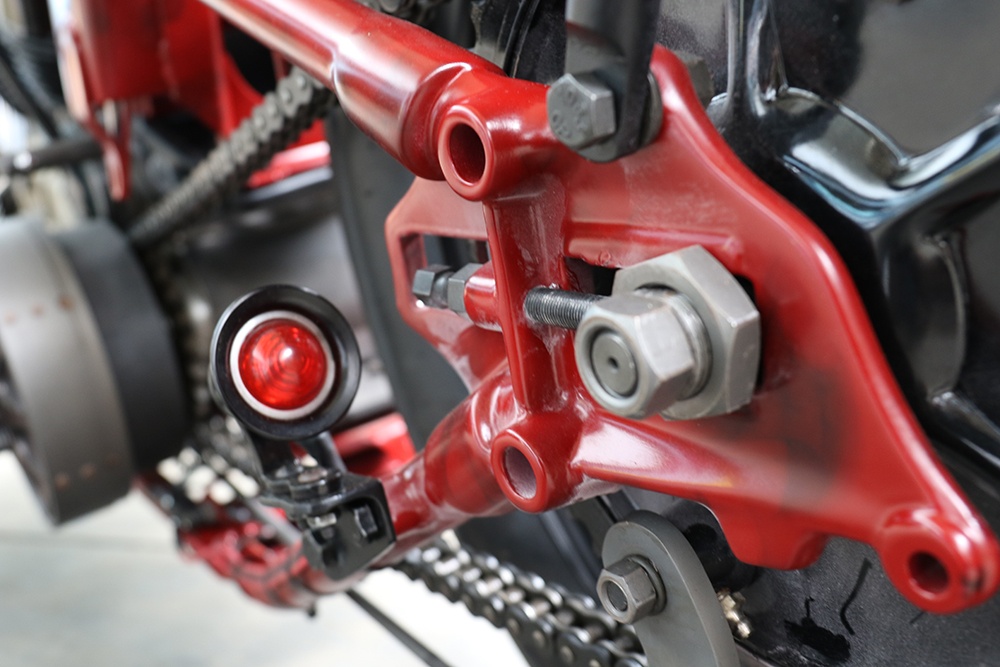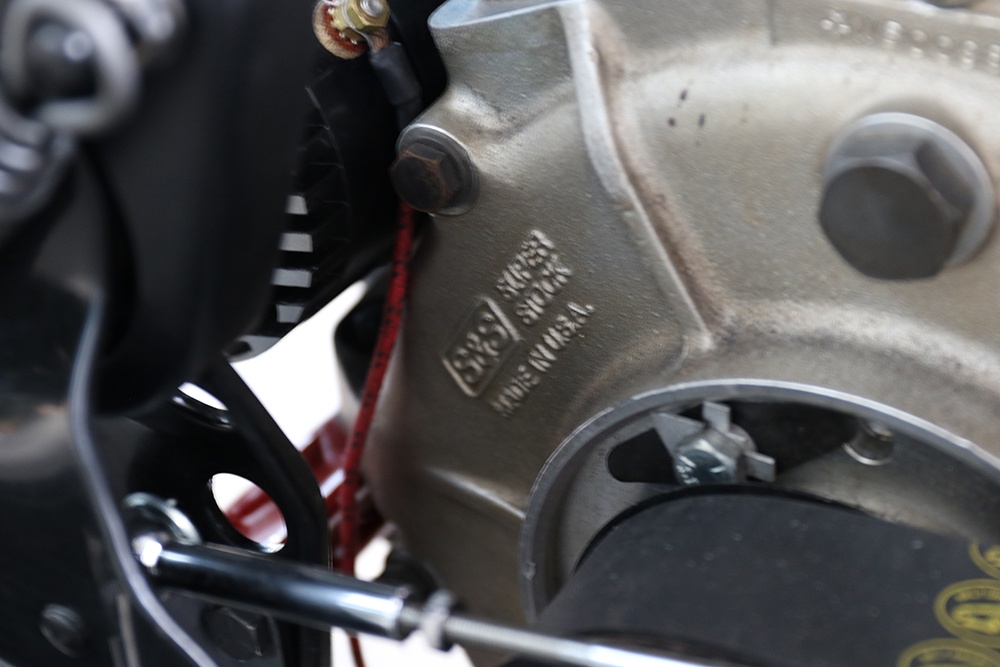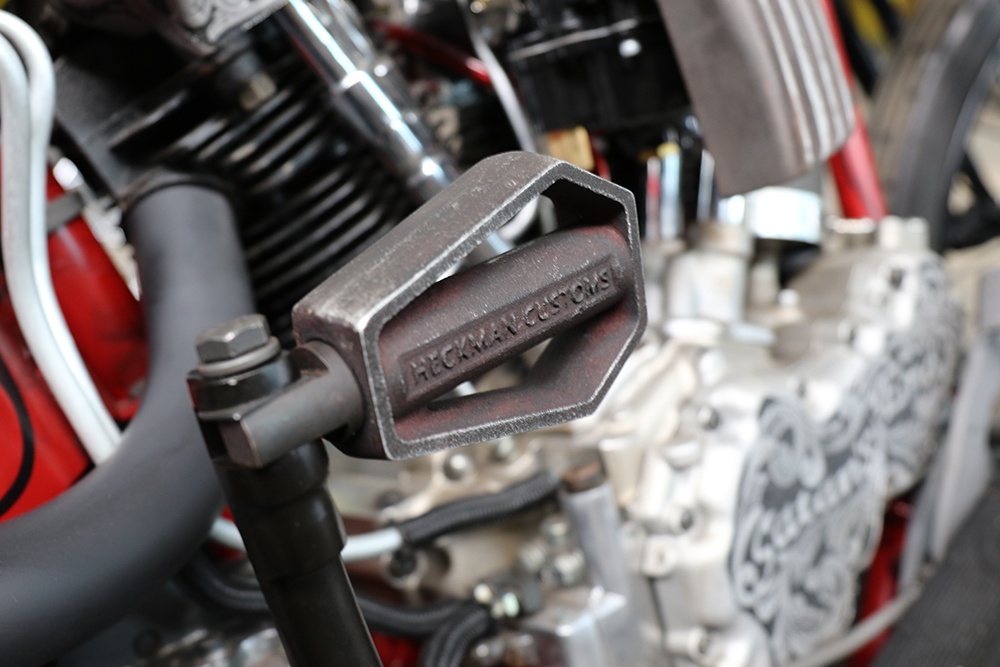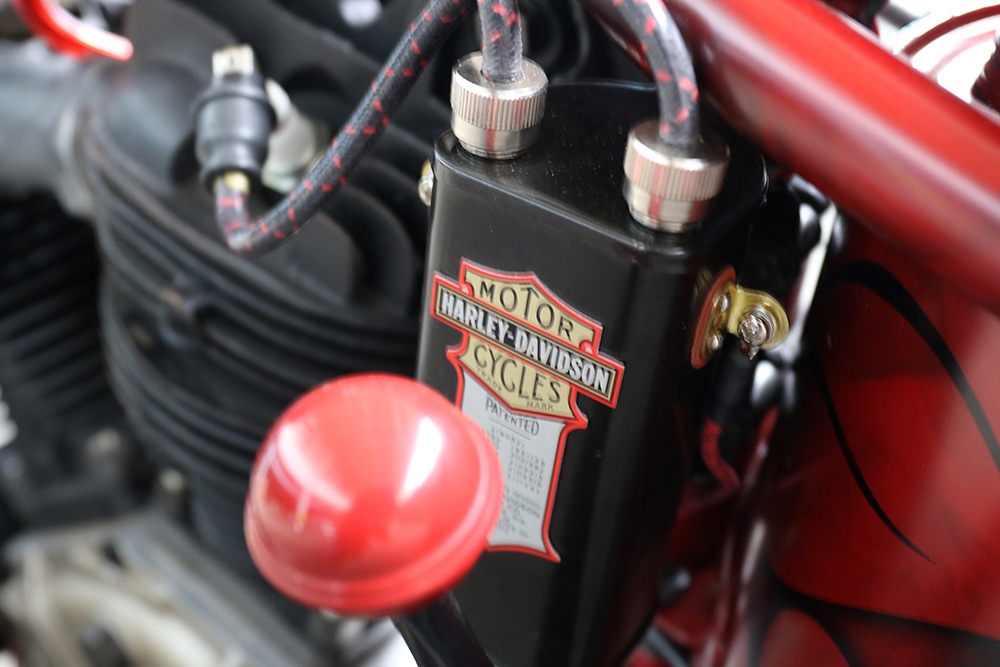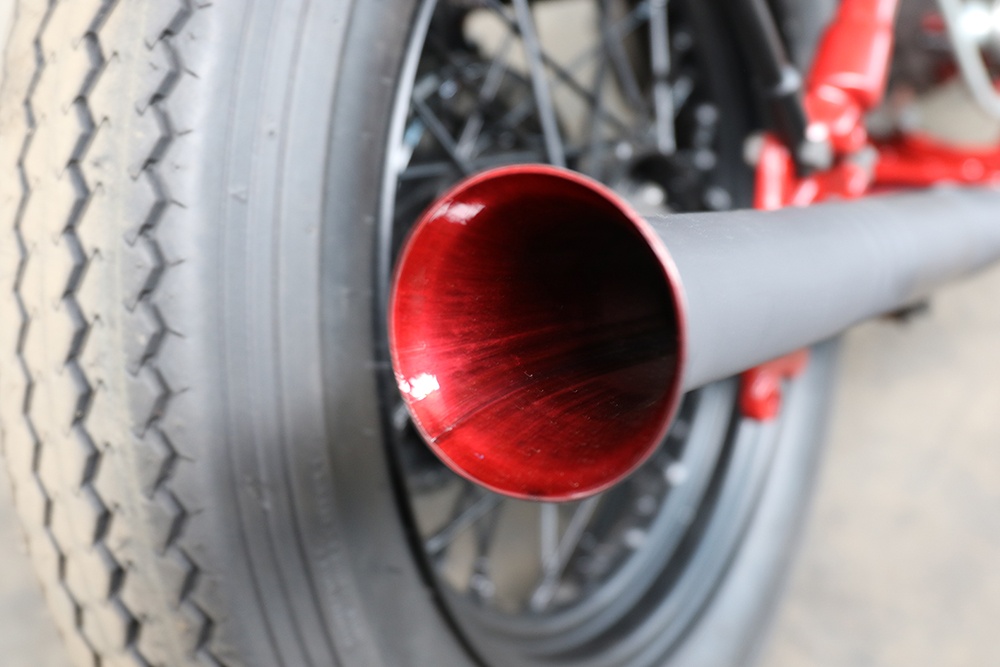 Owner: Jason Ochoa of Fort Worth, Texas
Social Media: IG: @motopsycho73

Bike Name: Satan's End

Engine: S&S KN74" with engraving by Gilbert Cortez
Carb: Black Super E
Engraving: by Gilbert Cortez

Frame: 1945 knucklehead bull neck, stock rake
Frame mods: Plated neck and molded frame
Paint: Chemical Candy Customs

Forks: Mid-USA Replica H-D® Springer

Tires/Wheels: Front - Paughco 21" Star Hub with NOS Goodyear
Rear - 16" Star Hub with Shinko E240

Favorite thing about this bike: "I like the fact that I was able to keep the classic styling with some details without taking it over the top. The other thing I like is that I went outside the standard show bike with tons of shiny parts and went completely opposite with a two tone flat paint job and parkerized and blacked out parts."