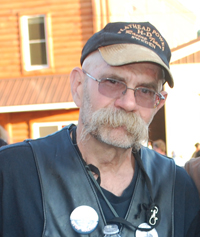 Knucklehead enthusiast, John Endrizzi tells us about the trials and tribulations, and hopefully a happy ending to a project to run a 61" knucklehead EL at Bonneville. In his own words…
"Land Speed Racing is an experience that can be compared to no other type of internal combustion engine performance testing. Preparation is the real key to success. As a boy, the names Craig Breedlove, Mickey Thompson, and Art Arfons were watchwords in my imagination. I devoured coverage of Speed Week in Hot Rod and other magazines. To me, the Salt was a very mystical place.
In 2009 I attended the BUB Motorcycle Speed Trials at the Bonneville Salt Flats. I met and became friends with the Buell® Bros Racing Team that year. Pilot Joe Taylor bettered the 1350APS-PG AMA record to 176.29 mph (over 23 mph increase on the previous record). Between runs that week, Joe and I made a great friendship. We found that among other things, we share a passion for Harley-Davidson® Knuckleheads. Soon we found ourselves planning to build a 1939 EL to run at BUB.
Being amateur historians, it was appropriate that we picked the Vintage Partially Streamlined class to run in. Joe Petrali ran a dual carb El at Daytona to a speed of 136.183 mph on March 13, 1937. Our goal is to better that speed. The current record in our class (1000 MPS-VG) is 109.079 mph held by a Vincent.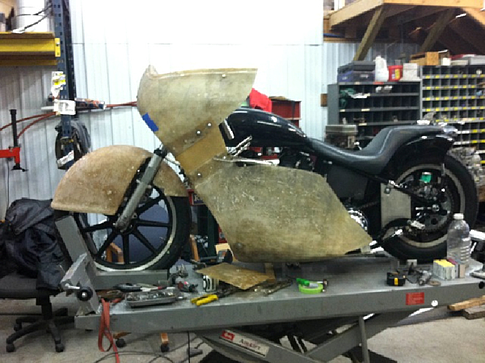 Joe had much of what we needed for a start on the build. Stock cases are a major requirement. Joe had cases, cylinders and heads along with a chassis. The road to making them raceable was a long twisted path! We found a willing engine builder and proceeded. Unfortunately he passed away unexpectedly shortly before BUB last year. During probate, it became apparent that most of the internal engine components had been misplaced. That set us back to the point where racing at BUB 2011 was impossible.
During the winter we acquired virtually all the needed engine parts from S&S®/Flathead Power®. Lee Wickstrom of Lee's Speed shop in Savage, Minnesota had helped us with special valve gear early on. After finding out that we had lost Tim Riste as our motor builder, Lee immediately volunteered to do the build. Lee, a long time drag racer, built a very cool alcohol burning 1950's style drag bike called the Knuckledragger that flat screams. Knowing this, assurance that we had a winning combination was locked in. As this is written, we are in the final thrash of preparation for BUB. Late night wrenching and covert highway testing is still before us. With inspiration coming from Joe Petrali, George Smith and Bud Schmidt (all pioneers of Knucklehead racing) we look forward to adding the Buell Brothers name as record holders in this elite group."
Thank you John and good luck in Bonneville!