What a weekend - from the indoor racing of Flat Out Friday to the first real motorcycle show of the year, Mama Tried, Milwaukee was overtaken by racers, choppers, and motorcyclists of all kinds.

This year, Mama Tried Motorcycle Show moved to a new venue - the Eagles Club, located near Downtown Milwaukee. A looming, 3 story, 100 year old building was the perfect choice. Show-goers entered on the basement level, and made their way up multiple flights of stairs to see many moto-related vendors, incredible food booths, and of course, MOTORCYCLES.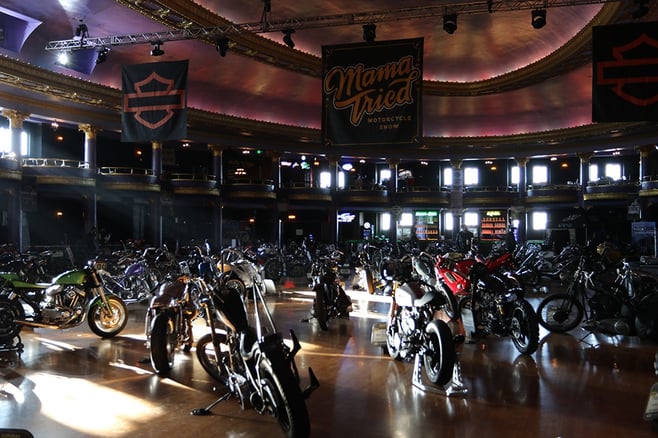 Up in the Eagles Club area of the venue, with the imposing and beautiful recessed roof, rested nearly 100 motorcycles of all types. From vintage race bikes, restored early 1900's models, choppers, hooligan racers, ranging from Harley-Davidson® motorcycles to Triumphs and Royal Enfields, and everything in between.

Walking into the main show area was overwhelming, to say the least. Each bike demanded attention, from Ben "The Boog"s survivor Denver's Chopper, to a brand new race Indian FTR750, and even an unknown model 1902 that more closely resembled a bicycle than a motorcycle. Numerous shovelheads, knuckleheads, and more were strewn about the show floor.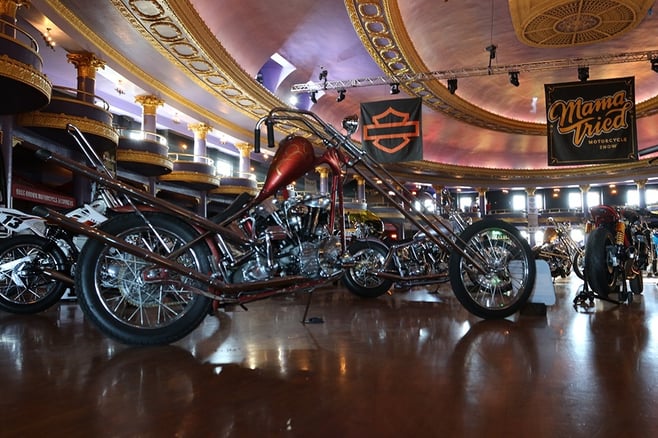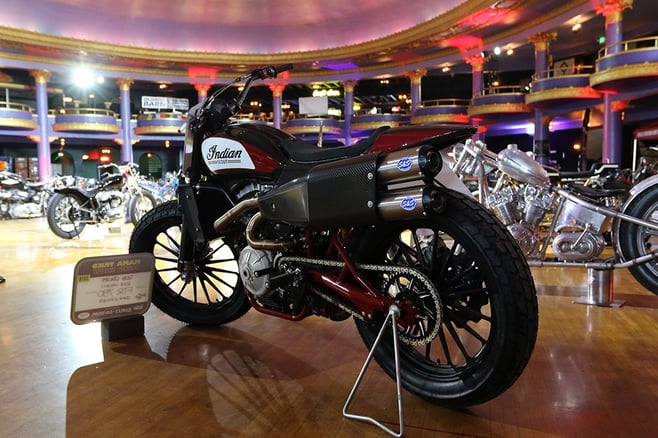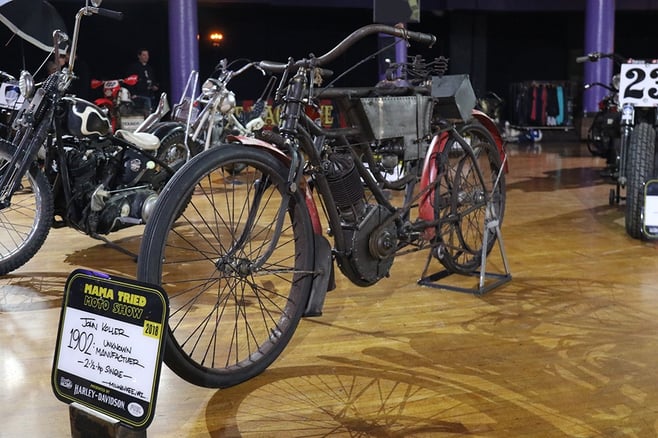 It took multiple trips around the venue to really take it all in. Each time you passed a bike, you would catch a new detail you didn't see previously. Each moto had signage telling you who the builder was, and a little about the bike. Some builders even came to the show and discussed details of their builds with passerbys.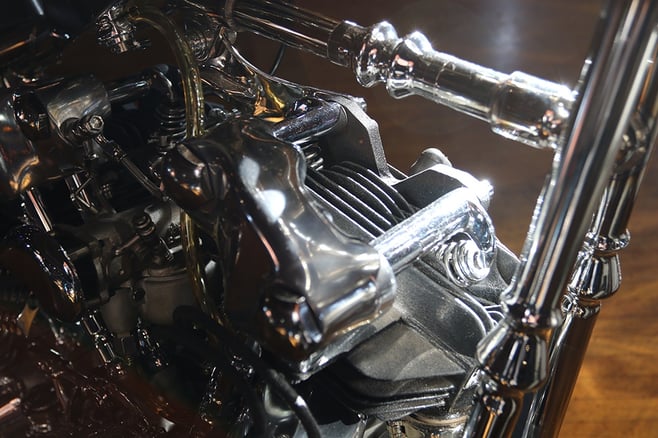 Downstairs in "The Rave" area of the venue, vendors came from across the country to sell their wares. Vintage shops, race teams like Vanilla Cycles and parts companies like TrackerDie and Rusty Butcher, from Devil Chicken Design and even leather goods from First Manufacturing. Led Sled Customs brought out custom parts like hardtails and Invader type wheels, and a local vintage company slung their pre-loved wears.

Upstairs, Old Bike Barn told tales of traveling the Himalayas with the Himalayan Heroes travel company, and local tattooers inked the Mama Tried logo onto willing participants. The upper level shed an astounding view of the busy show floor - so packed you could nearly not see the motorcycles amongst the crowd.

The S&S Cycle booth sat near the large stage, showing Warner Riley's 200mph ironhead Sportster®, (you read right, 200 miles an hour. On an ironhead!!) and an Evo® Sportster®chopper - actually my own personal build, showcasing our 1200 Hooligan Kit and Super Stock heads - The booth hinted at our Ranch history, and showed our vintage series engines and some choice parts from the archives. (Two throat cover, anyone?)

Anyways, enough reading, enjoy the photos and video!