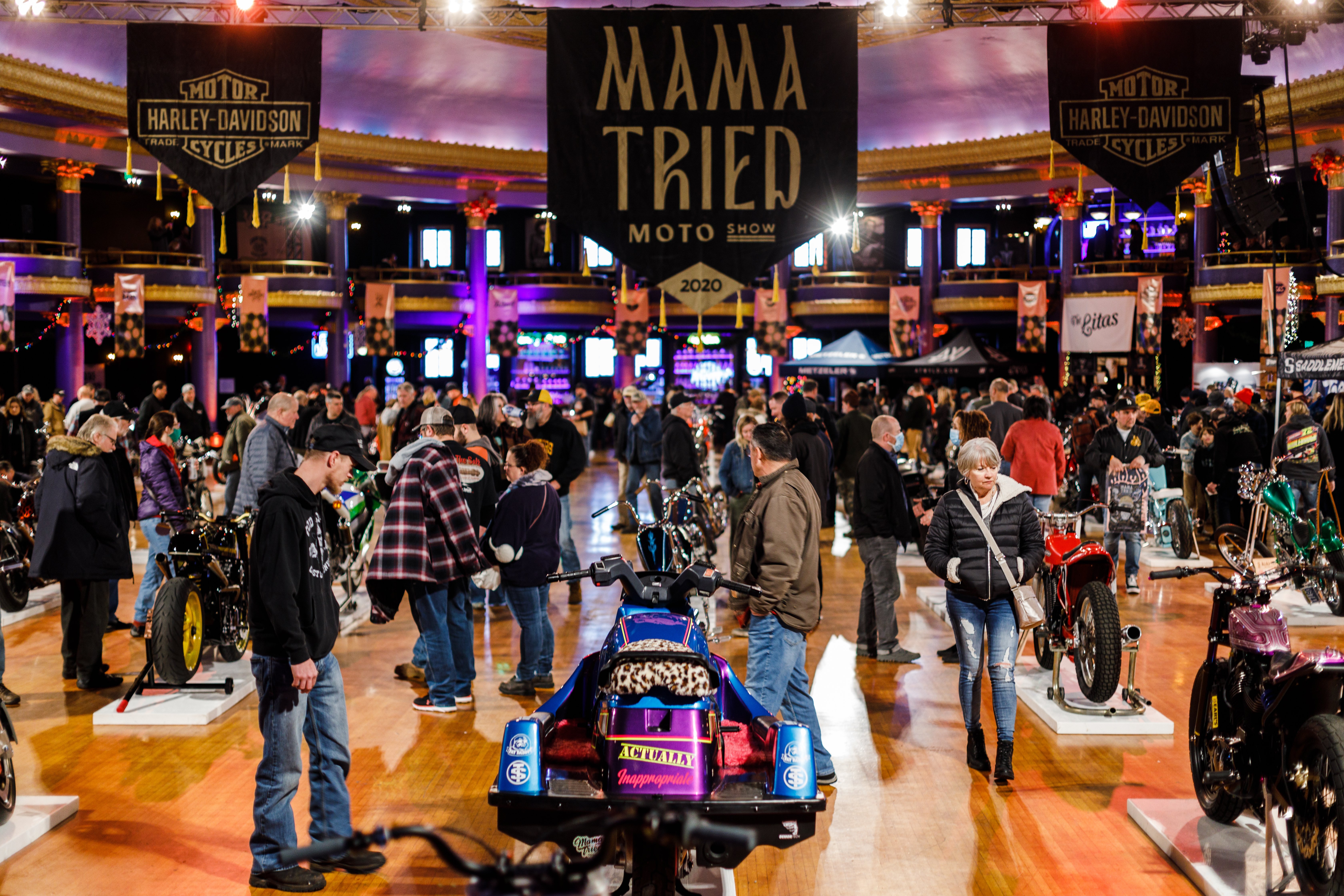 Only a handful of bike shows have the energy of Mama Tried, maybe because it's held in the dead of winter in the Midwest and we're all jonesing for the two-wheeled life, maybe it's the historic venue that frames the show, or maybe it's just the insane caliber of bikes on the floor. No matter the reason, this show hits a little differently.
At S&S we're also grateful it's in our backyard and after an extended COVID delay, the 2021 edition of Mama Tried once again proved why this show attracts attendees from around the globe. Held in the historic Eagles Ballroom, a remarkable venue that dates back to 1927 and has featured Glenn Miller, Grateful Dead, Social Distortion, Robert Plant, and even the Sex Pistols amongst others. The Eagles Ballroom also hosted one of the last few performances by Buddy Holly, before he was killed in a plane crash in 1959, taking with him Richie Valens and the Big Bopper.
The building has seven separate entertainment venues, the crown jewel of which is the Eagles Ballroom that serves as the main bike show area of Mama Tried and featured choppers, bobbers, vintage, and even a collection of well-sorted sport bikes. Booths wrapped around the perimeter of the main floor as well as through the lower floors and the upper mezzanine served as viewing and VIP areas.
We loaded in on Friday and were already blown away by the caliber of bikes. By Saturday AM there was a line around the building before the show had even opened to the public. S&S was there with our Deathtracker Sportster build as well as Wildfire, the Shovel Chopper that debuted in Cycle Source Magazine this summer. By comparison, we were average at best, the bikes were that damn good.
Ben Jefferies' Evo Chopper was pretty inspirational. Hardtail, black frame and tank with classic style flames. Backdated with Kicker and magneto. The American racing cast aluminum mag in the front was killer as well.
One of our low-key favorites was back in the corner, the bike had a ratty patina with a tank that read Endian with an E. It turned out to be powered by a hidden electric conversion. Very slick. Shout out to Randy 'Detroit' Hayward for some serious out-of-the-box thinking.
Next up on the must-see list was the Craig Vetter Mystery Ship, pretty sure these launched in '80 and only ten were built. Based on the KZ1000 motor, they ran a modded chassis, magnesium wheels, and naturally, a Vetter designed fairing and retailed for $10k in their day compared to the factory KZ1000 that went for $3,500.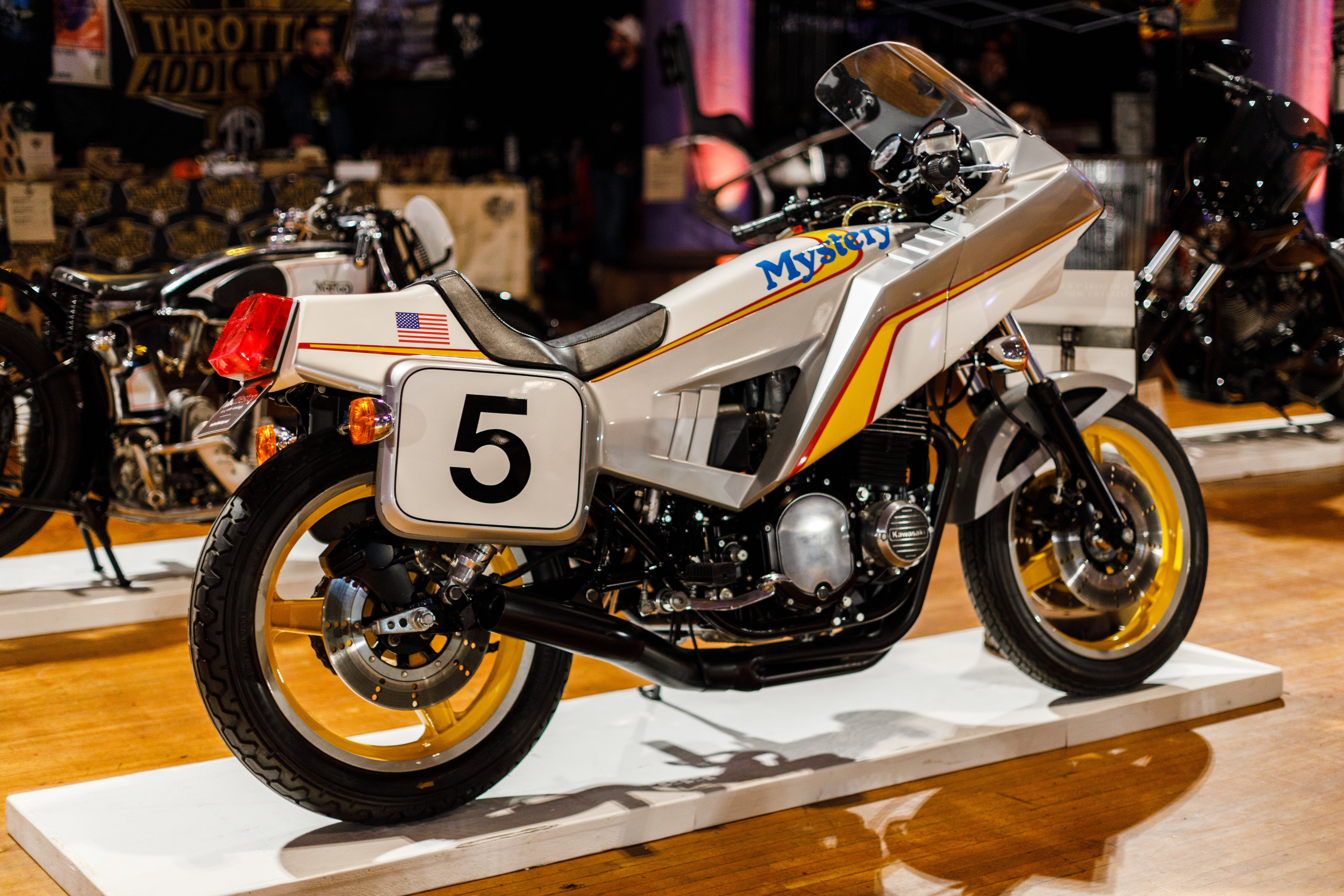 Don of Metro Racing's three-wheeled Pie Wagon was a work of art as well. Garrett Turbo vertical dual throat carb feeding a Kawi 750 motor, and a VW distributor. The detail was nutty, even the tires were molded with "Get it while it's hot" on the sidewall.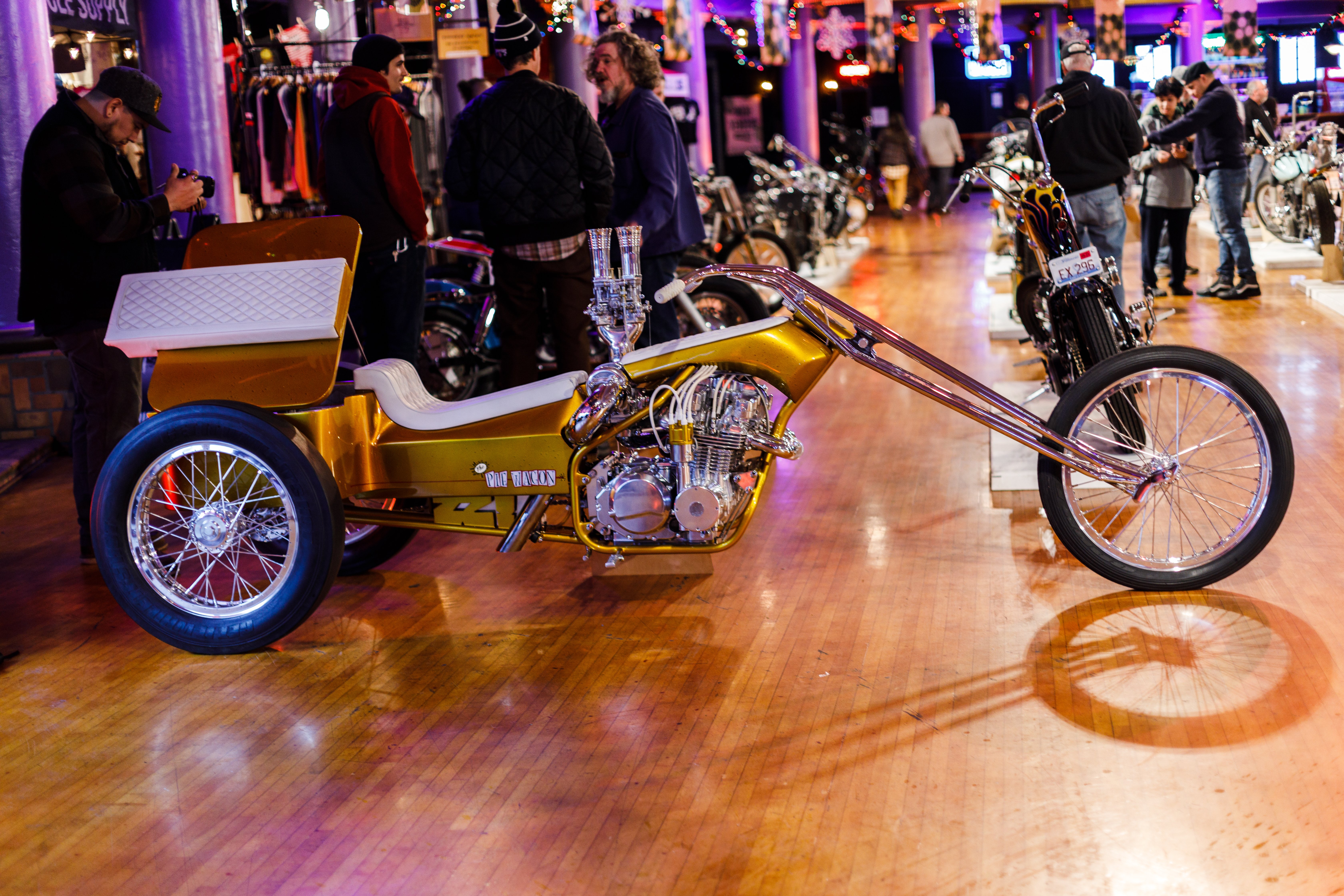 Natalie Kleiner rolled in with her spotless FXR. This one is a true rider and sporting an S&S V111 amongst other tasteful mods. The gold detail over black was a classy touch.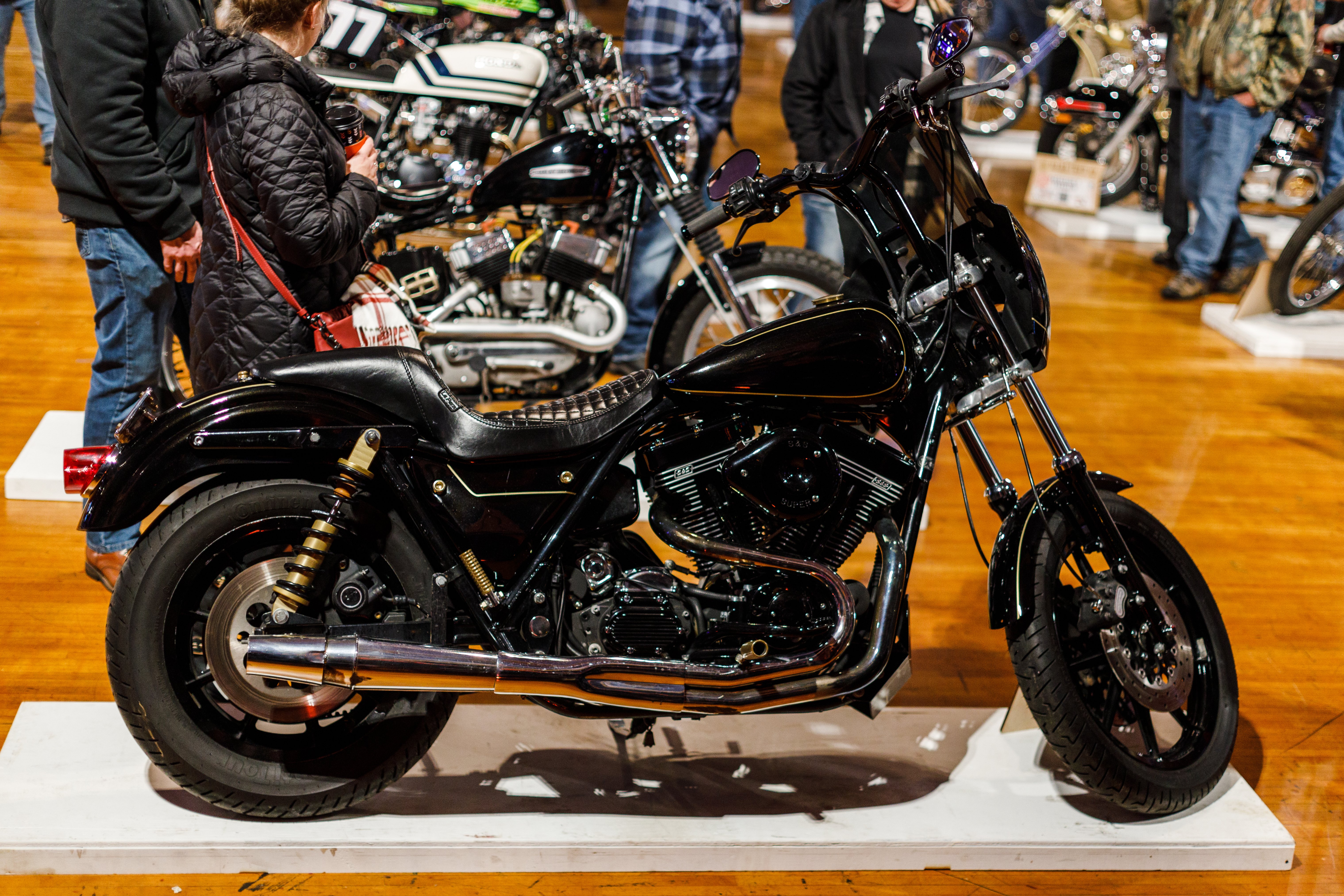 Jake Drummonds aluminum paneled machine was wild as well. Based very loosely on a Yamaha MT107, it looked to have a full aluminum monocoque chassis. We need to ask Jake why he calls it the Omen.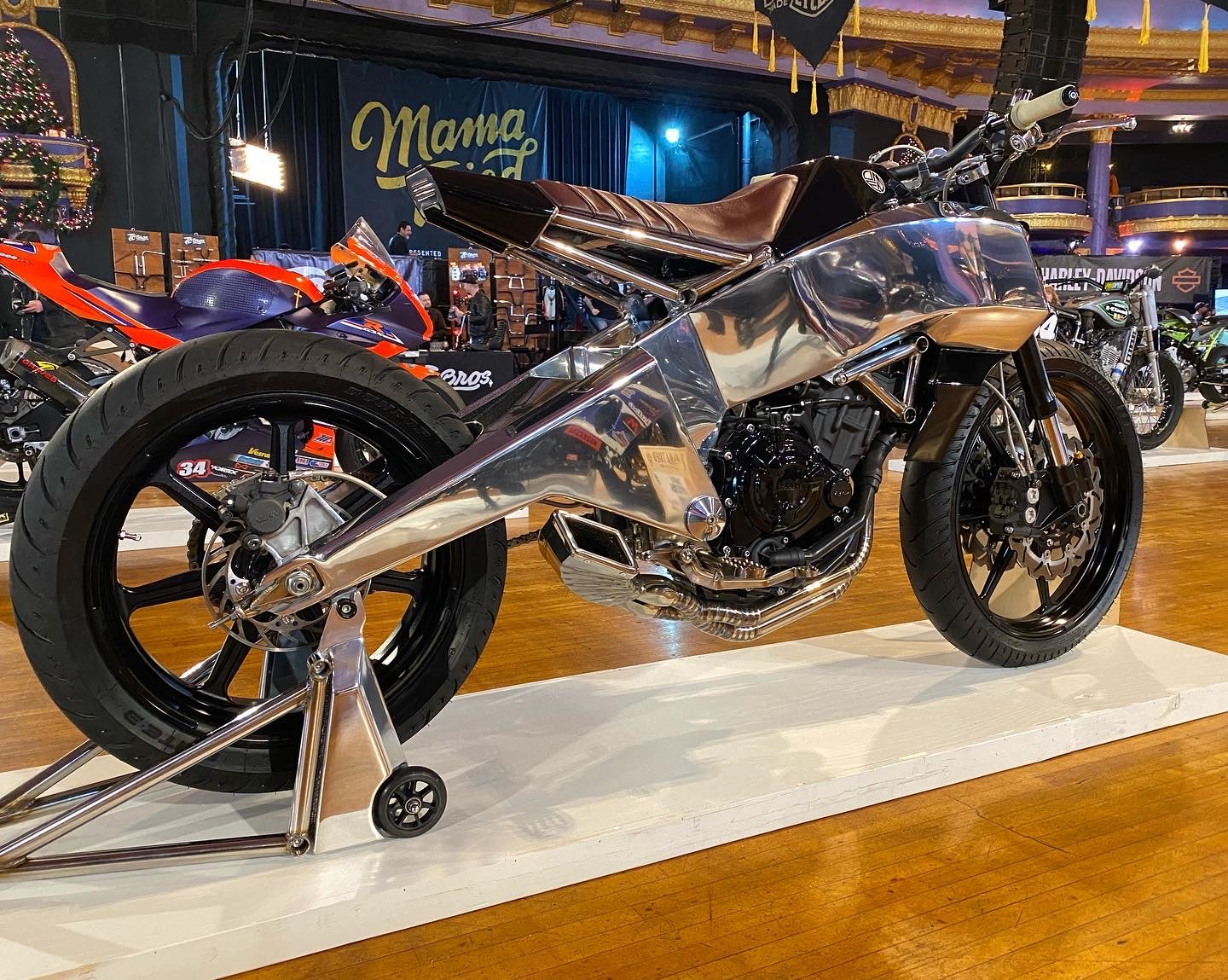 Icon's Dynaless Dyna named "Homemade Sin" was there as well. Wrapped around an S&S T124, this bike featured custom everything and we believe an 80s Honda tank. Icon always goes their own way and this bike is certain proof of it.
The gold bike from Hawke Lawshe of Vintage Technologies was a standout as well. We've watched it coming together on Instagram and it's been to a few shows, but this was the first time seeing it in person. Gear drive supercharged genny shovel with exposed rockers and a polished and insanely detailed S&S L carb had attendees staring for hours at a time. For a real treat head over to his IG and see it running. We'll add a link at the end.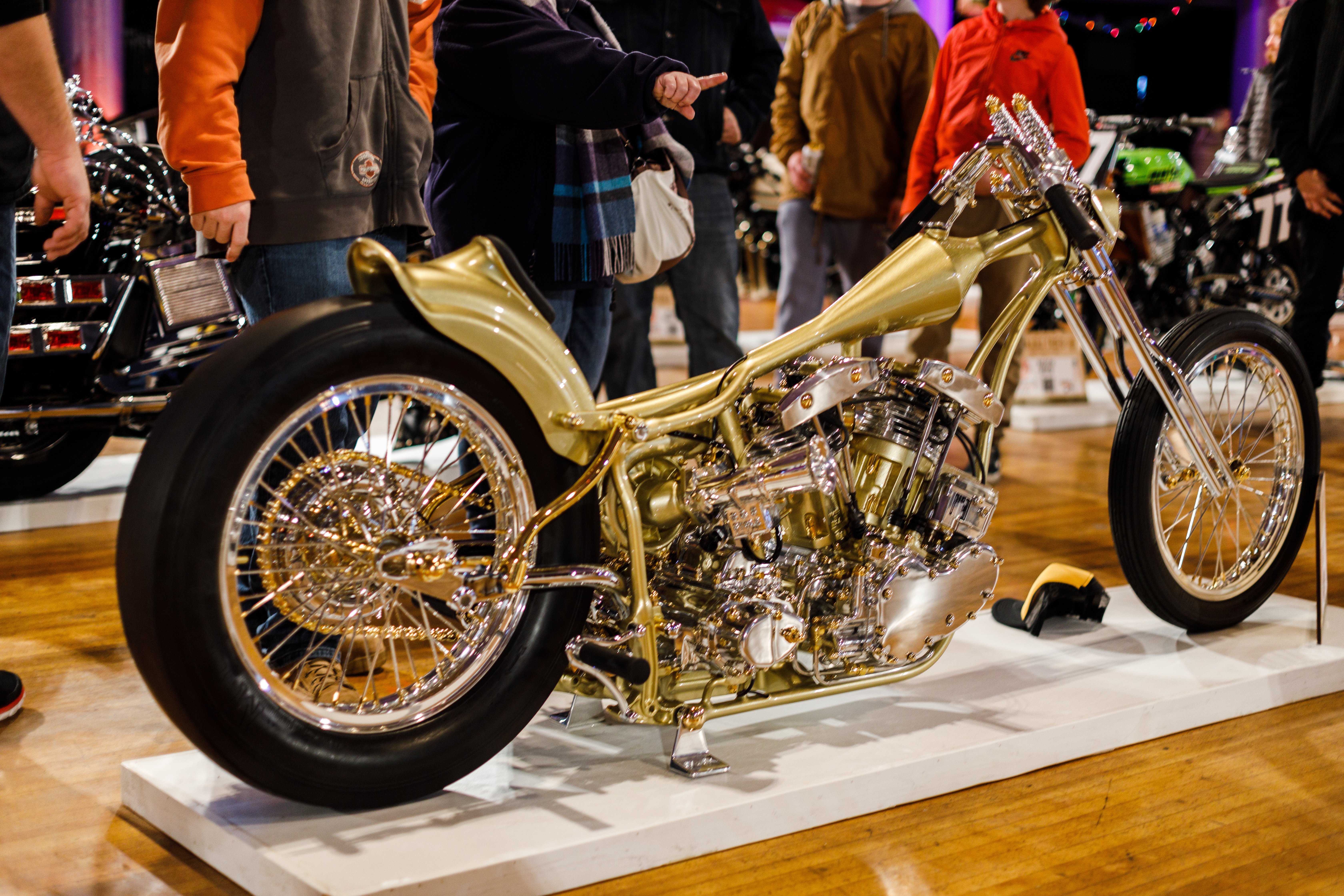 Props (every pun intended) have to be given to Marko's Jet Ski bike. He ran this thing in full 90's regalia at Flat Out Friday and won the class as well. The next morning it was staged at the show. His conversion was crazy well done, even used the original Kawasaki TS650 bars and controls and wrapped them around the mythical Honda Pacific Coast 800, the workmanship was just epically good.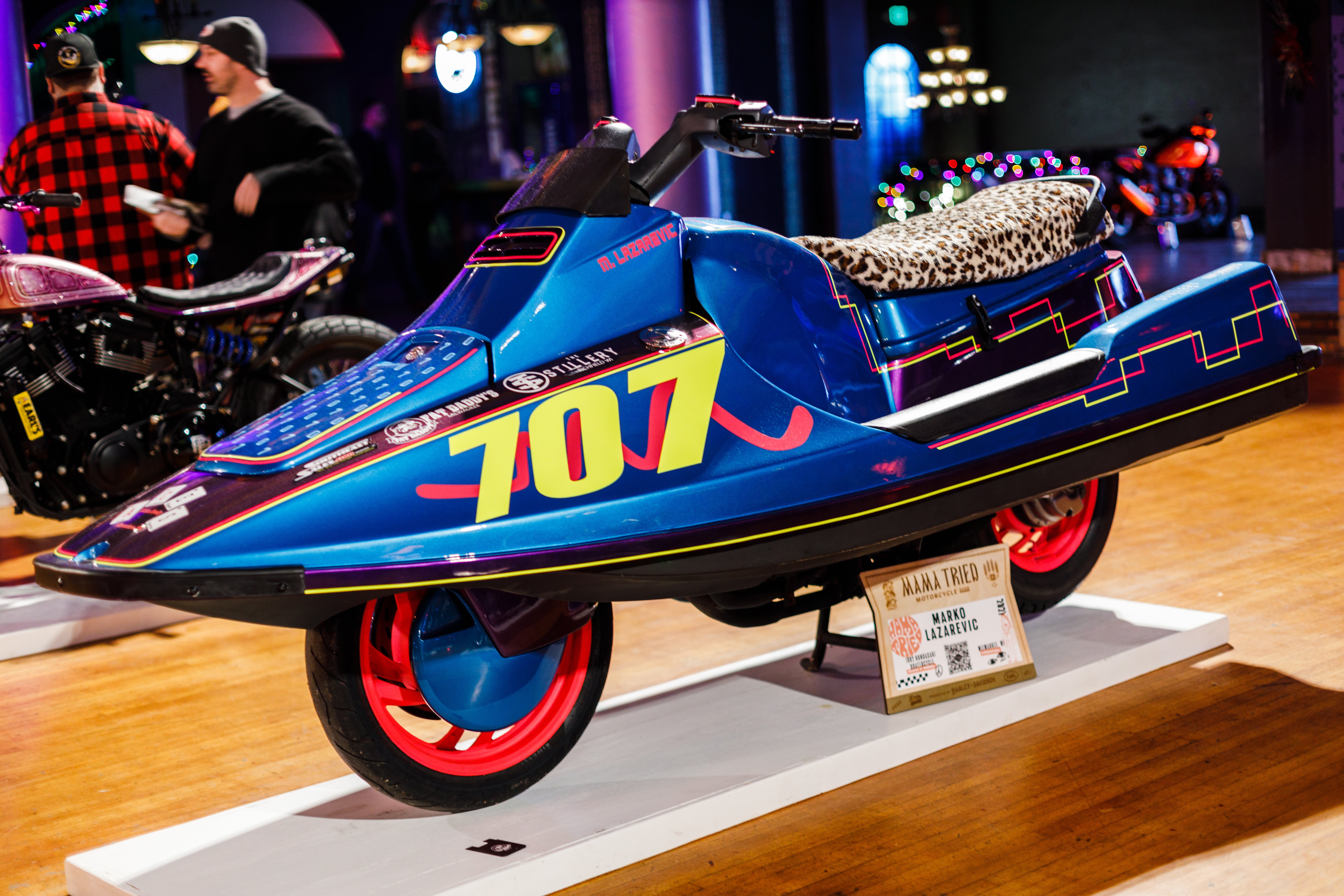 Check out the rest of the pics for some of the other show machines and pick your favorite. Mama Tried is already scheduled for 2022 and getting closer to its original late winter date. This time it hits March 4-6. We hope to see you there!
Photo Gallary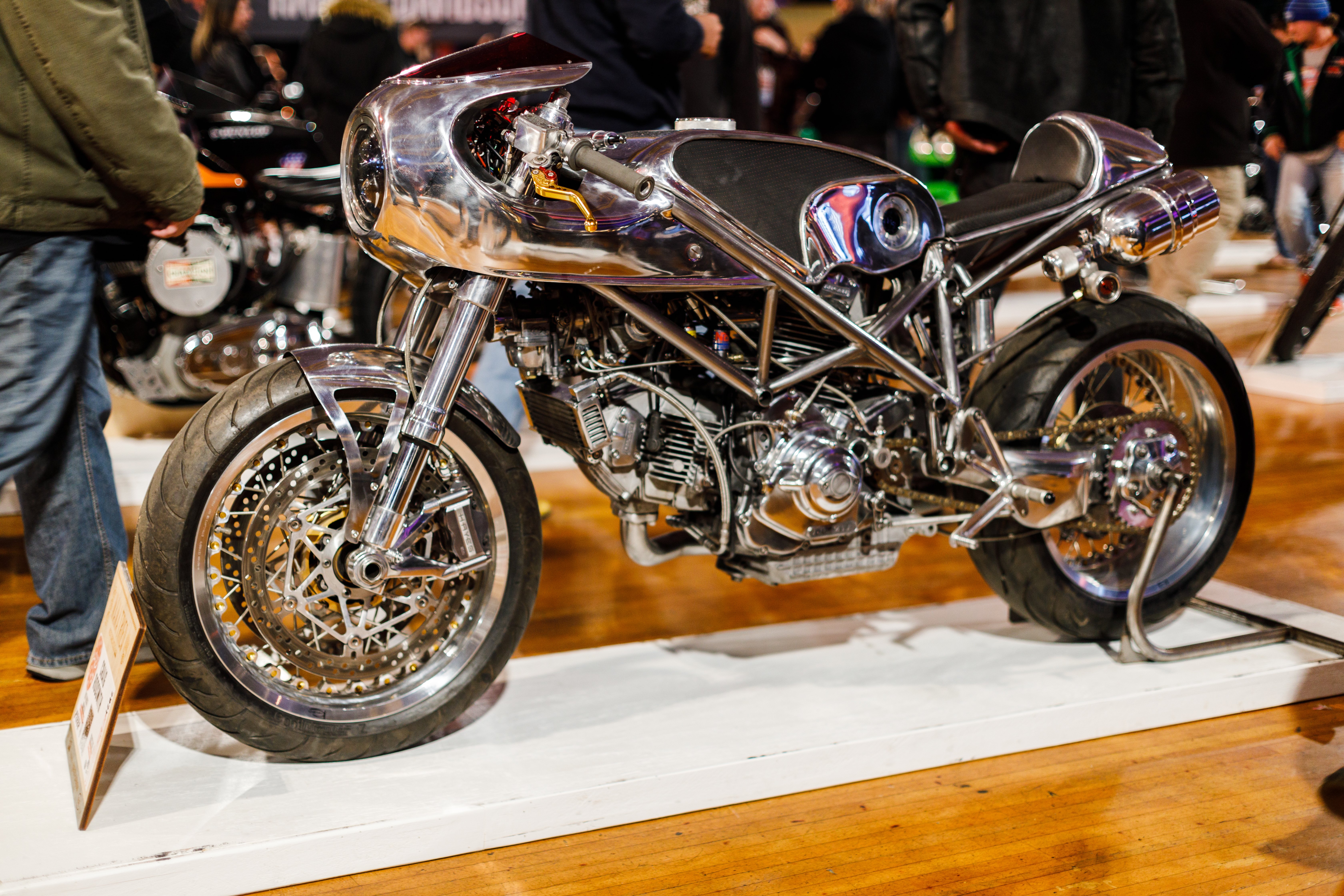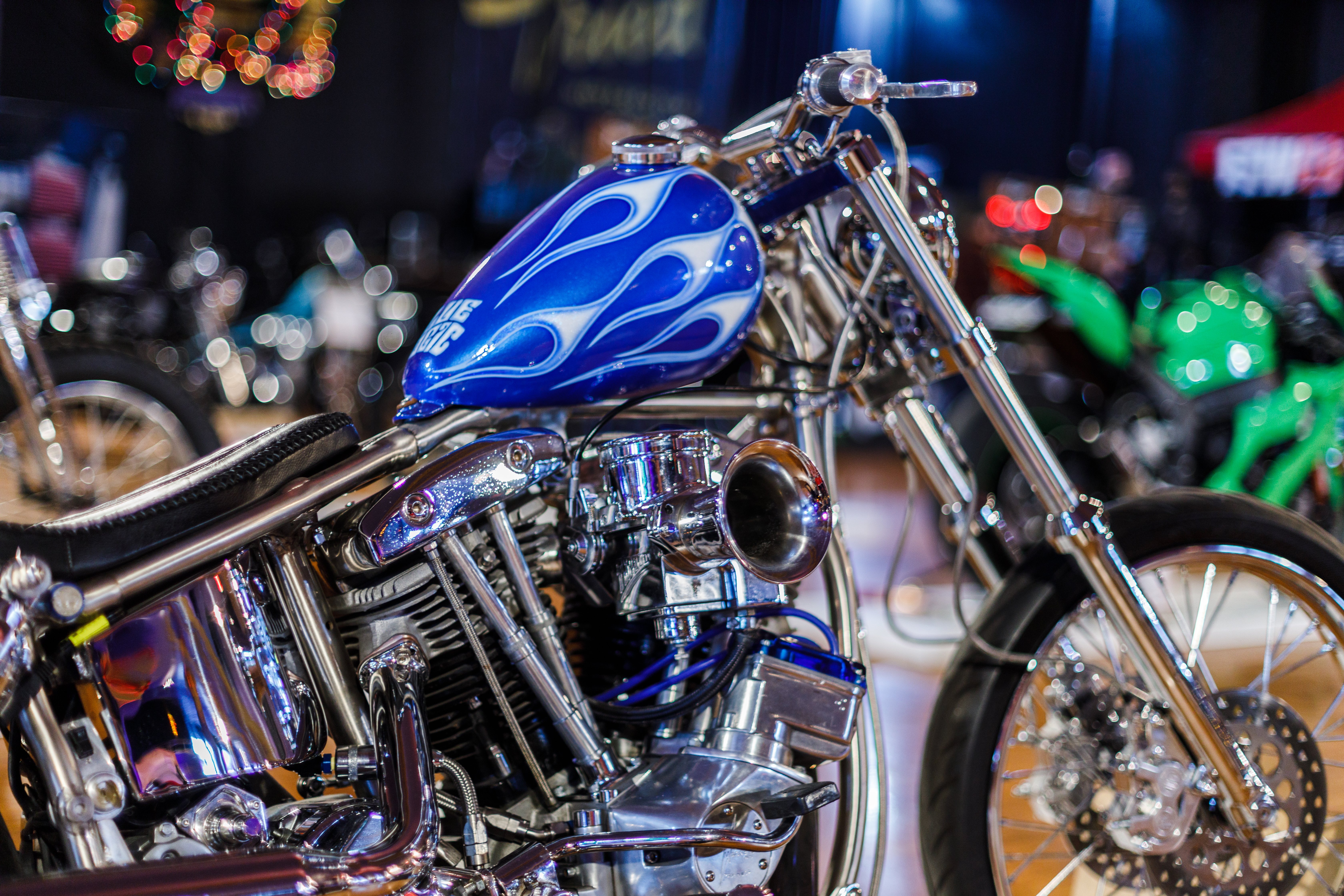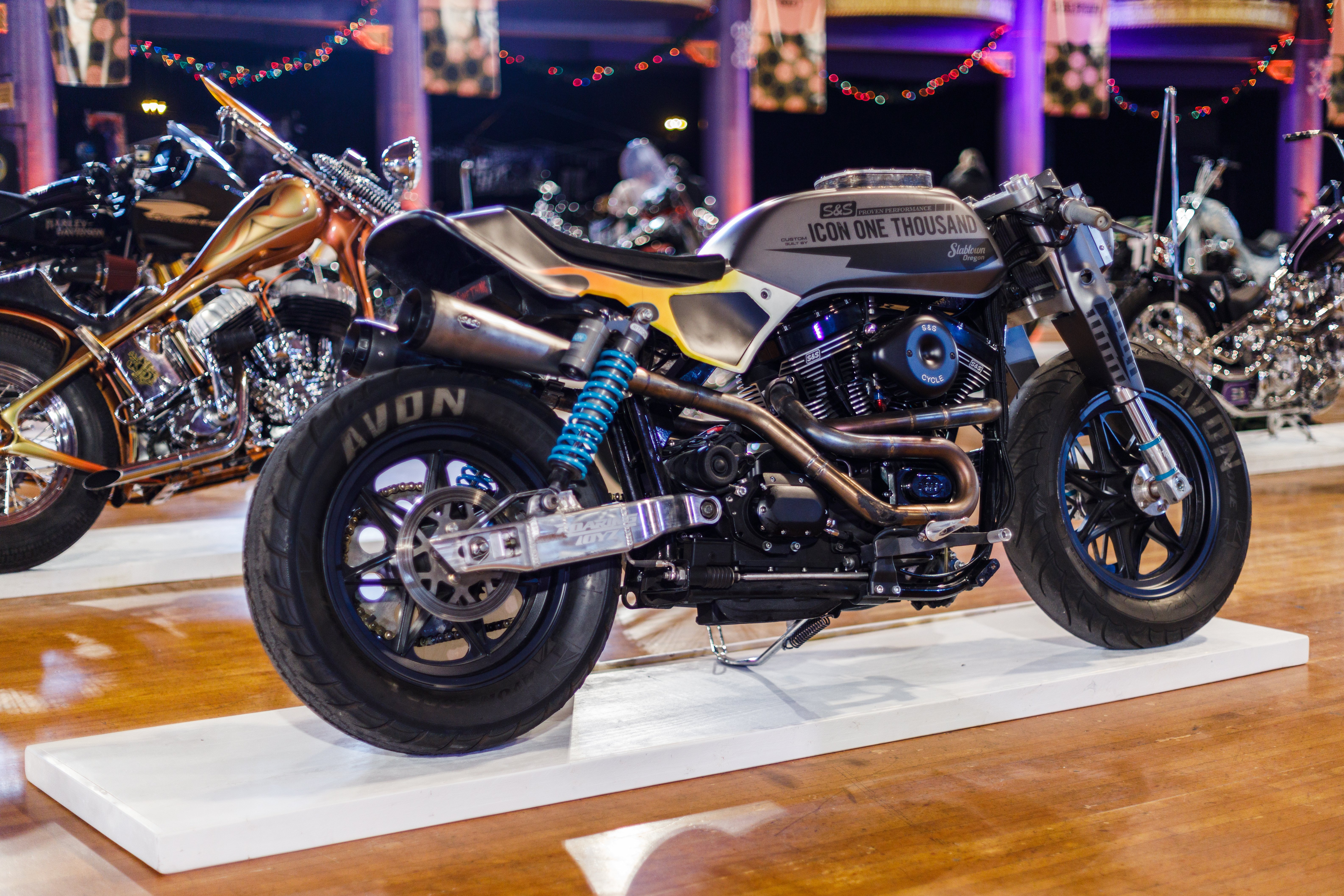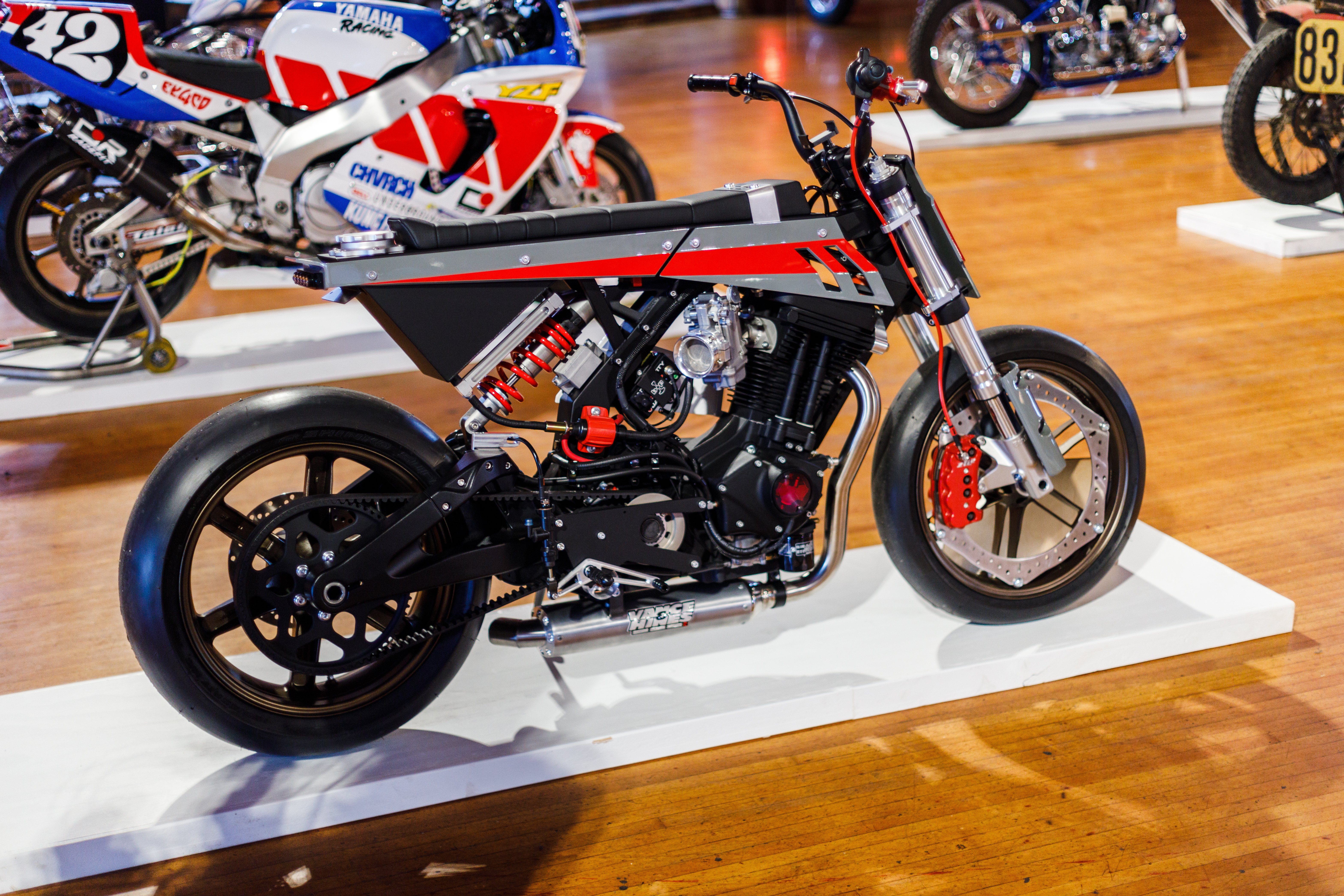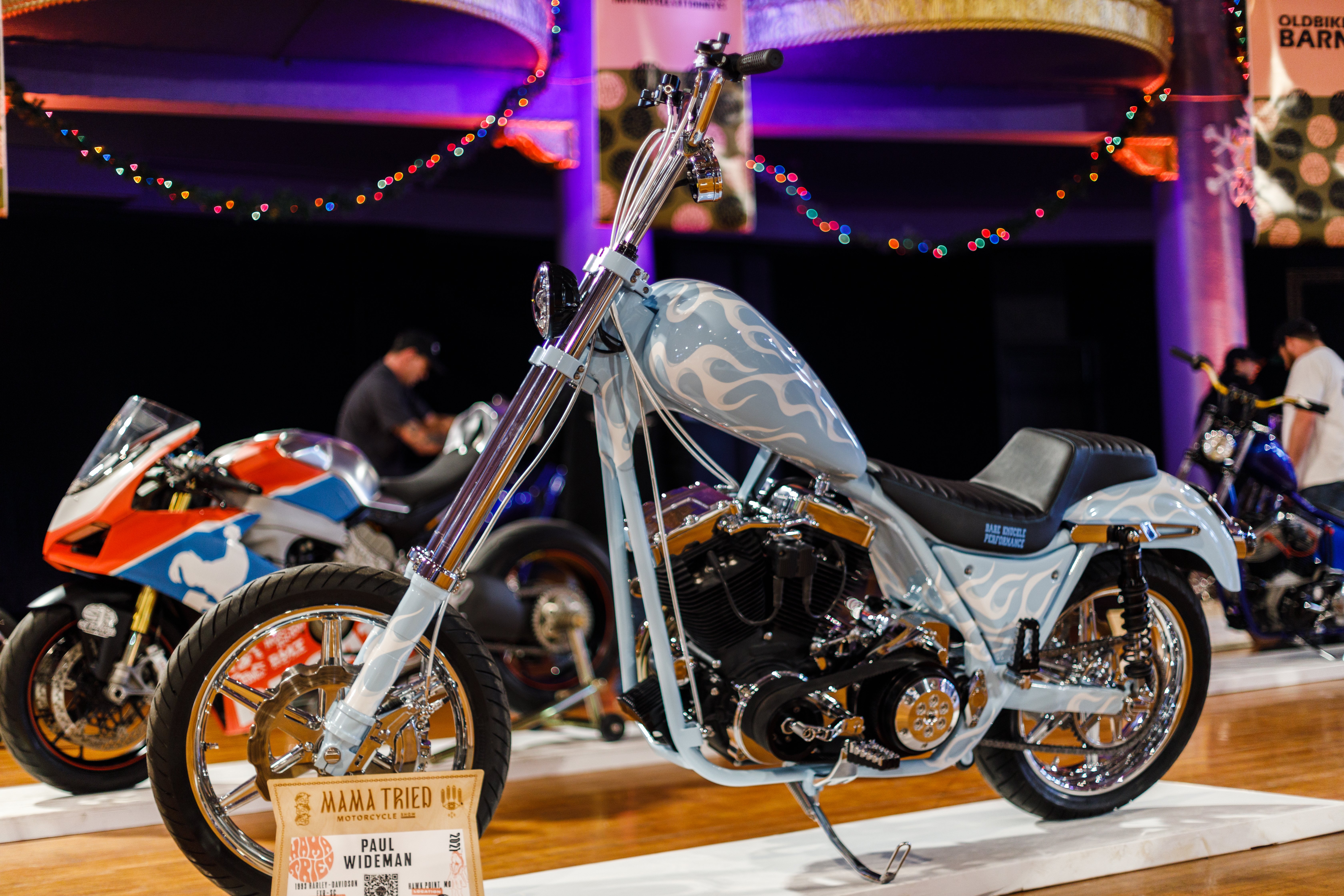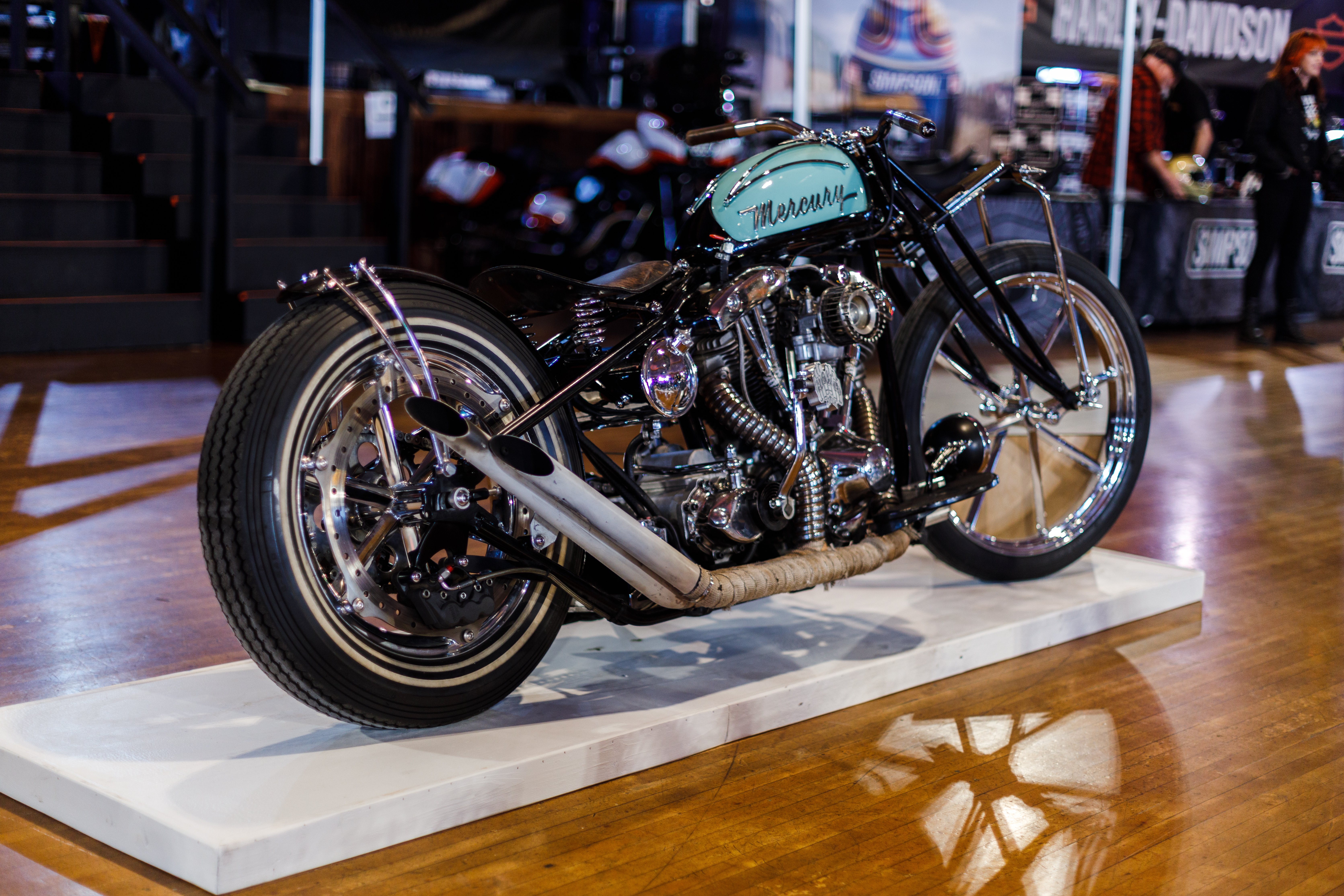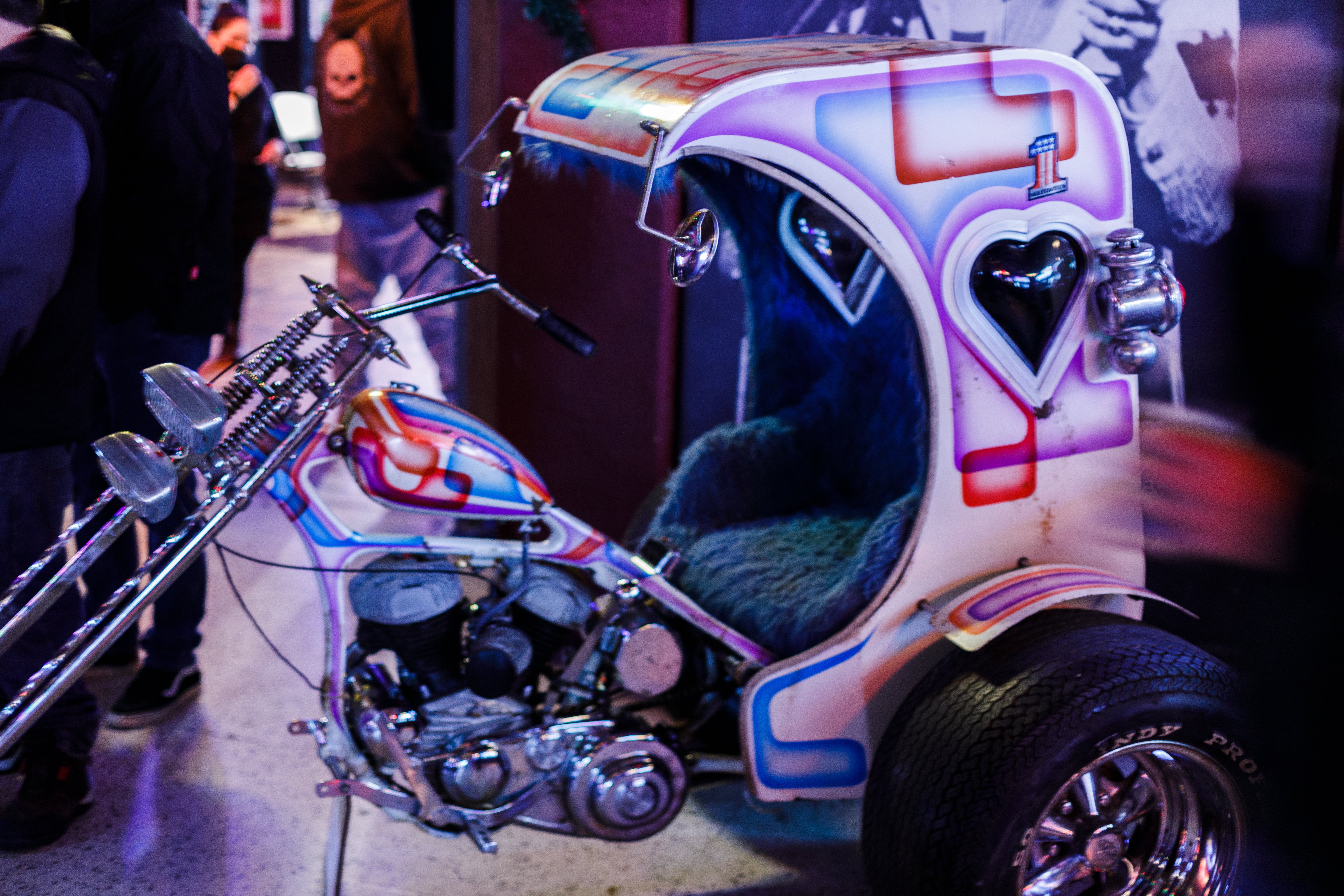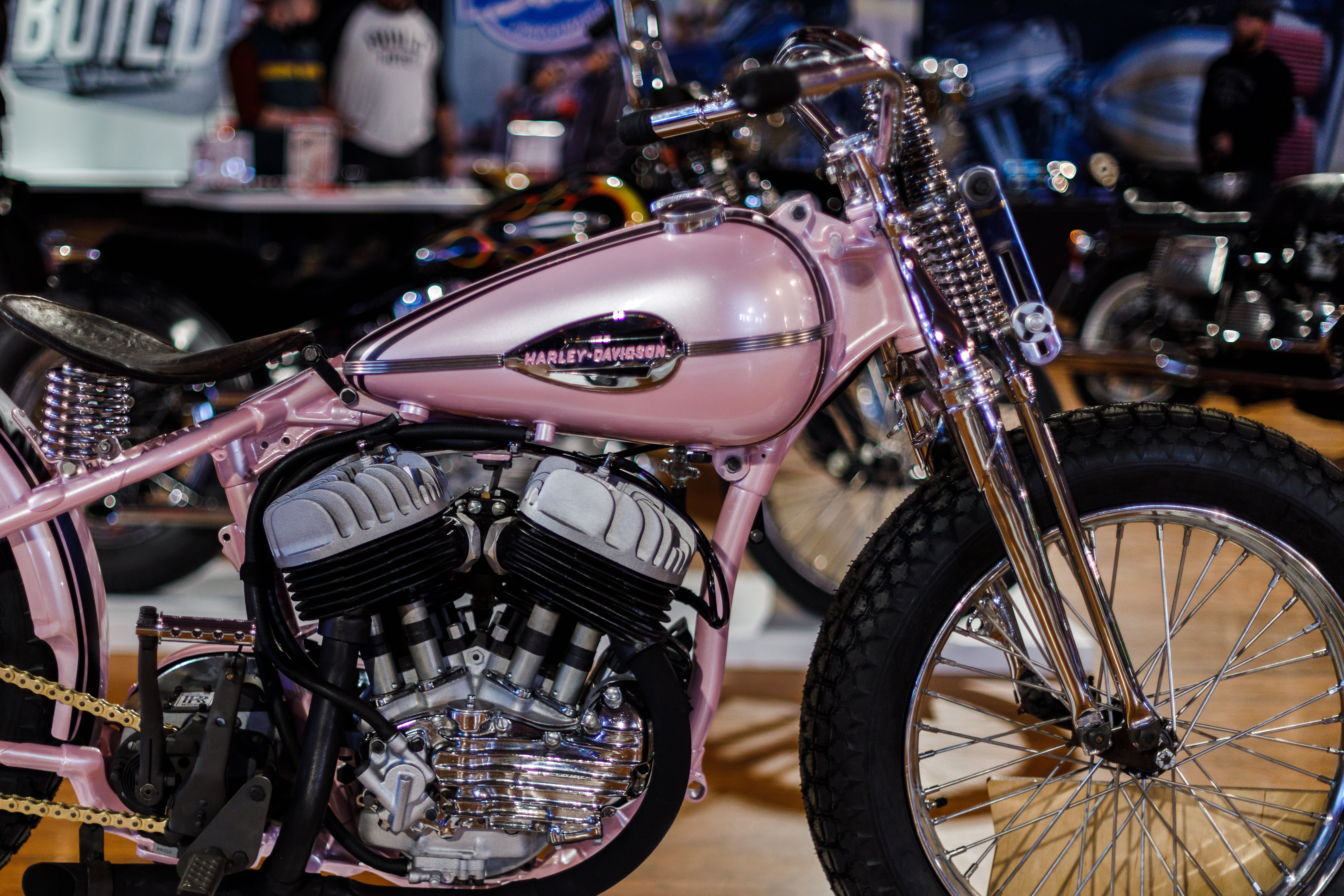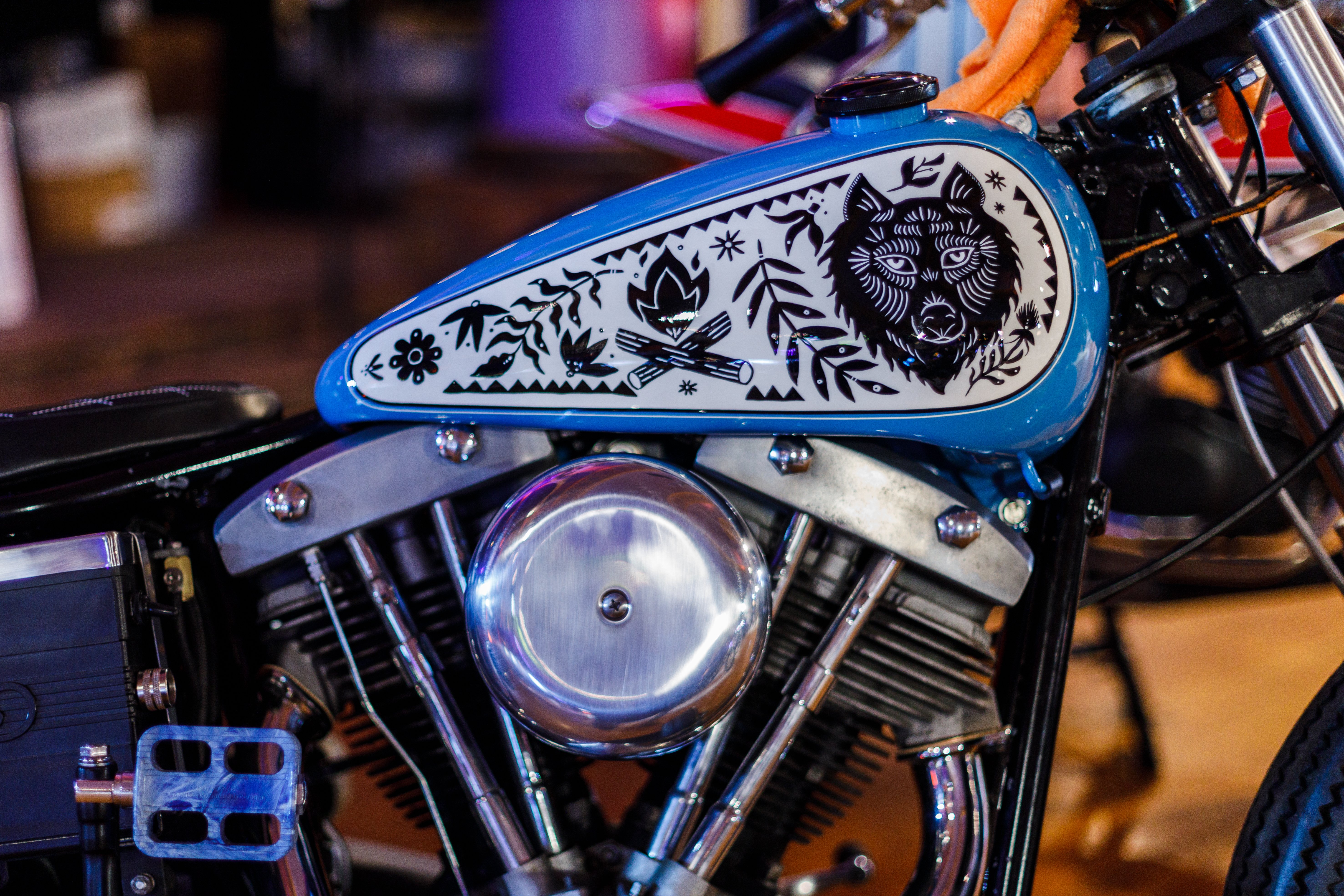 Links to Check Out!
Craig Vetter Kawasaki Mystery Ship
Vintage Technologies - Instagram Account