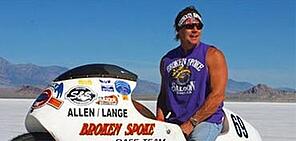 Jay Allen
During the 2011 BUB Speed Trials Jay Allen, of Broken Spoke Saloon fame, set three new records on his streamlined 1995 FXR with an S&S 124" engine. He came very close to the 200 MPH mark, but unless you're playing horseshoes or hand grenades, close doesn't cut it.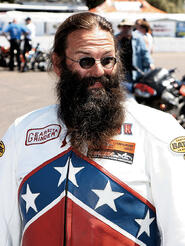 Wink Eller
Old salt and bike builder Wink Eller from Orange, California worked with Jay to help him set his records at the BUB event and is now rebuilding Jay's bike to go after that 200 MPH Club qualifying record run. They hope to get the bike together and ready to race at the SCTA Bonneville World Finals October 5-8. That doesn't leave much time! The plan is to install a 135" S&S engine for even more horsepower and to replace the current fairing with some new, more aerodynamic bodywork. That's not as simple as it may sound, but Wink is just the man for the job.
Like Wink says in a recent YouTube video "I'm Wink Eller, and I AM a land speed racer."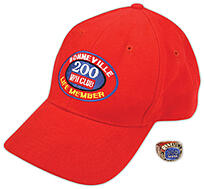 In an email, Jay summed up the whole effort. "Wink and I were on the phone more then a hour last night, and we are both JACKED at the possibly of getting a RED HAT! Especially doing it the hard way. No Turbos or Super Chargers."
Check back to the Performance Times blog to see the progress on the build and for results from Bonneville. We're going out on a limb here. There are no guarantees that Wink and Jay will be able to pull this off and get that red hat. It's almost like reality TV, except that this is real!
Here's the build thus far: