FUEL Cleveland is officially marketed to, "Lovers of antiquated modes of two wheeled transportation. Those who value building things with their own two hands. People of the mindset that time in the garage and on the open road is better spent than most other endeavors."

It's an invitational show featuring custom builds, rare bikes, artists, photographers, and it's all carefully curated. Set in a warehouse, that now houses SkidMark Garage, the urban decay adds to the atmosphere of the steel and art inside.

In the days before the event, the pre-party and Flat Out Friday started the buzz, leading up to the actual show itself.

Saturday morning, I arrived at the venue - a run down looking building, in a lot with a scrapyard - a perfect setting. Walking in, you're greeted with a variety of motorcycles - from Anna Lee's stretched chop, to Dunworth's Sporty tracker, to Jason Ochoa's S&S KN93 powered chop. Race bikes, HD® XR900s, Triumphs, a Kawaski chop built by Heather L and her husband, Christian Newman's Sporty build, Brad Gregory's de-rake, and a chop from Led Sled Customs. Vintage bikes, including an unrestored pan, a servi-car, and so much more.

Metal fencing lines the edges of the venue, featuring photos from some incredible photographers, paintings and more. Leading into a back room, there were many vendors, from tin-type photographs, to parts from TrackerDie, Led Sled, W&W, and various vendors selling vintage, magazines, and more.

Old Bike Barn & Himalayan Heroes raffled off a trip to ride Royal Enfield Himalayans in far away lands, and a raffle also gave away some Lincoln Electric welders and a custom built ironhead.

This event had the perfect setting - enough room to move around comfortably, yet full of excitement and people. Everywhere you looked, friends gathered together around drinks and bikes and had a blast.

Now, enough telling you about it, check out the photos to see the best of Fuel Cleveland.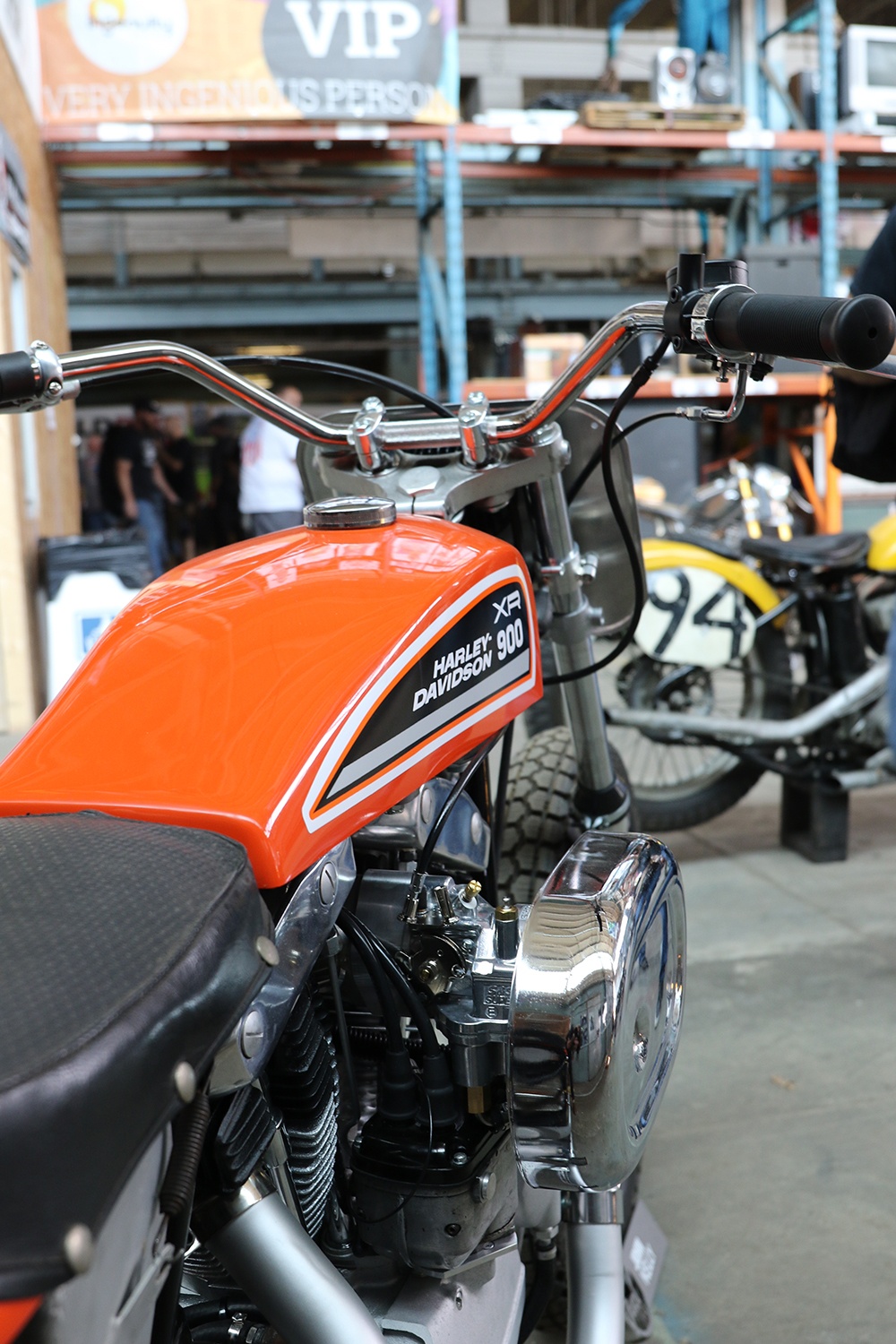 An XR with an E carb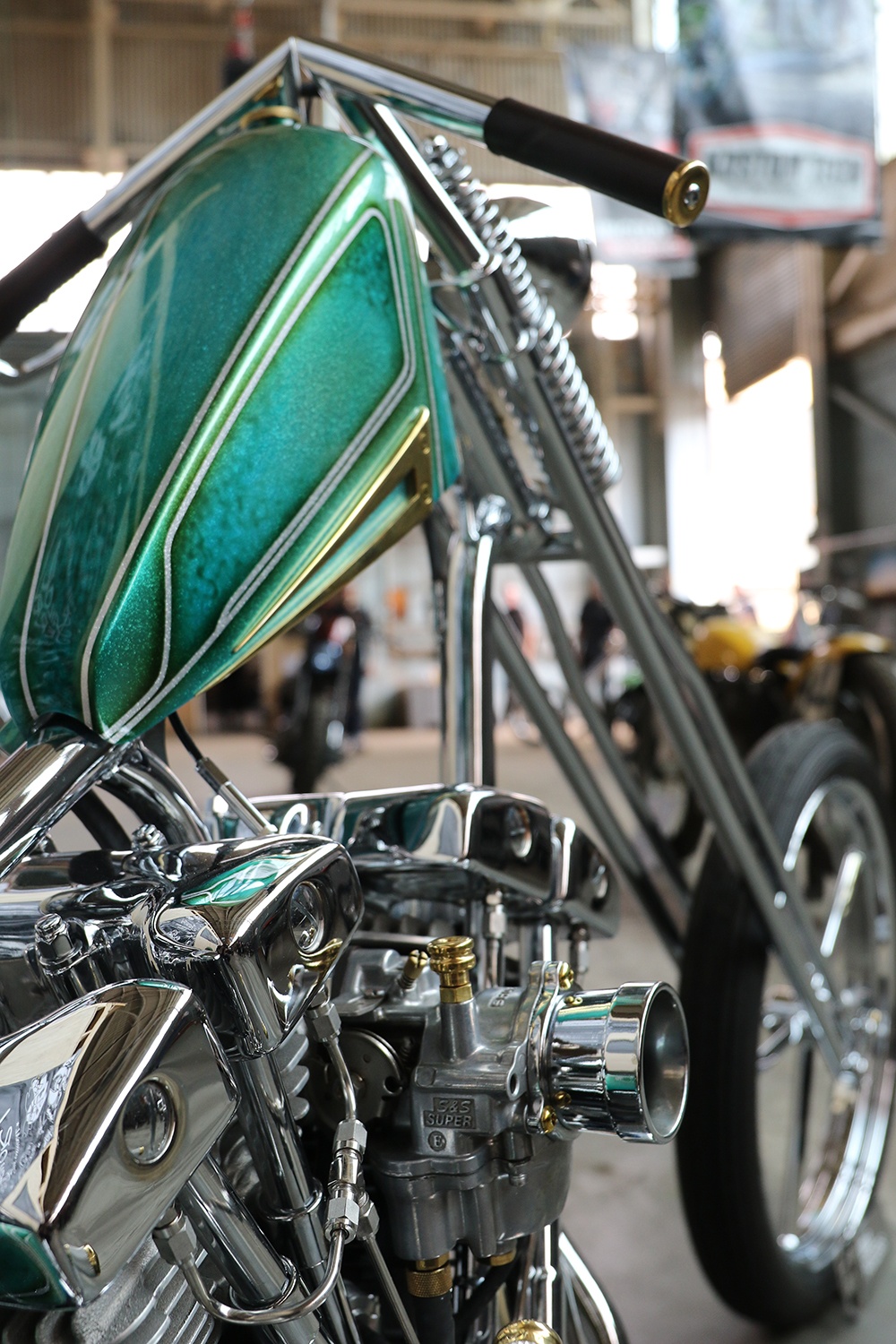 Cole Roger's long chop with an E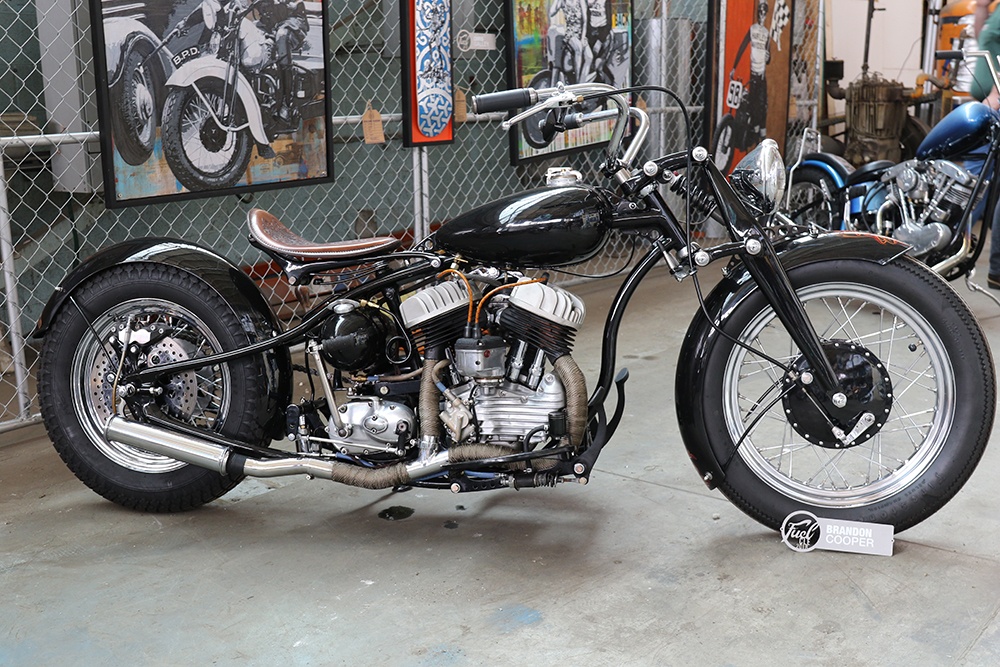 Brandon Cooper's killer ride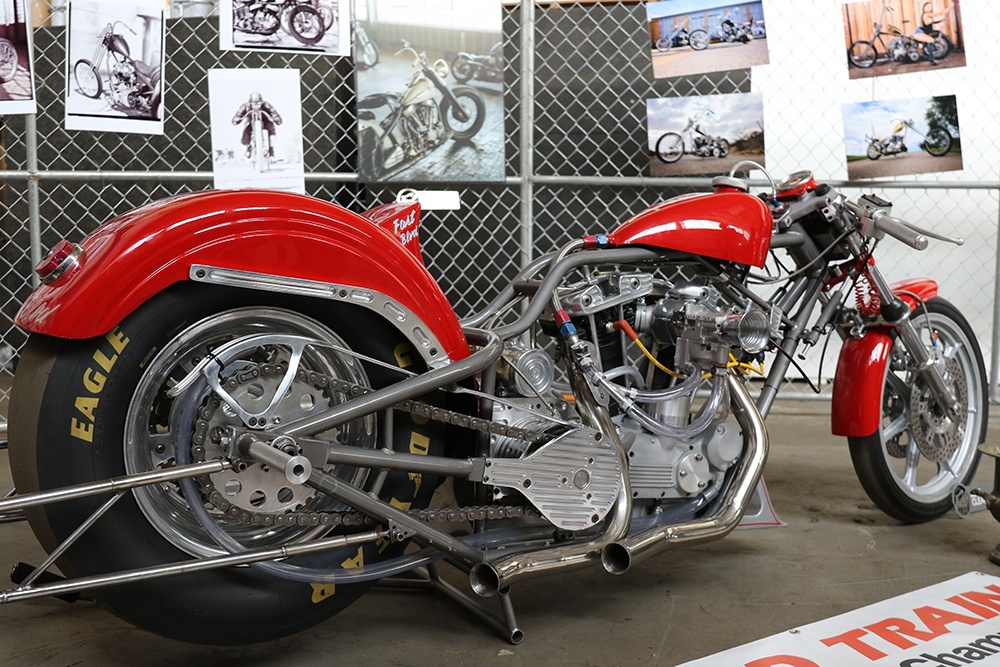 Super B equipped drag bike from Kevin Cleary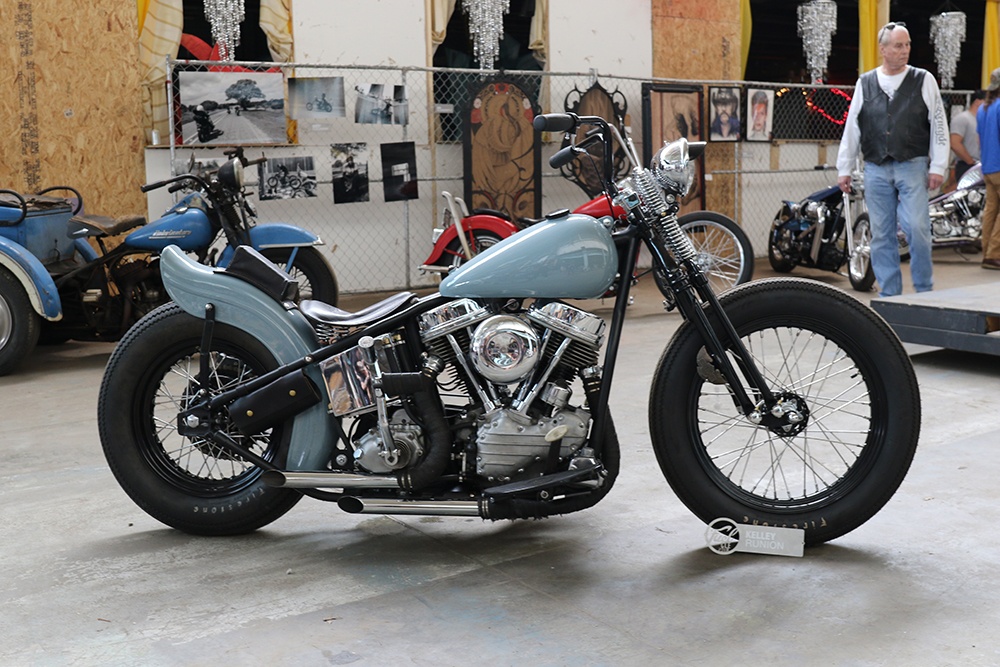 Kelley Runion's custom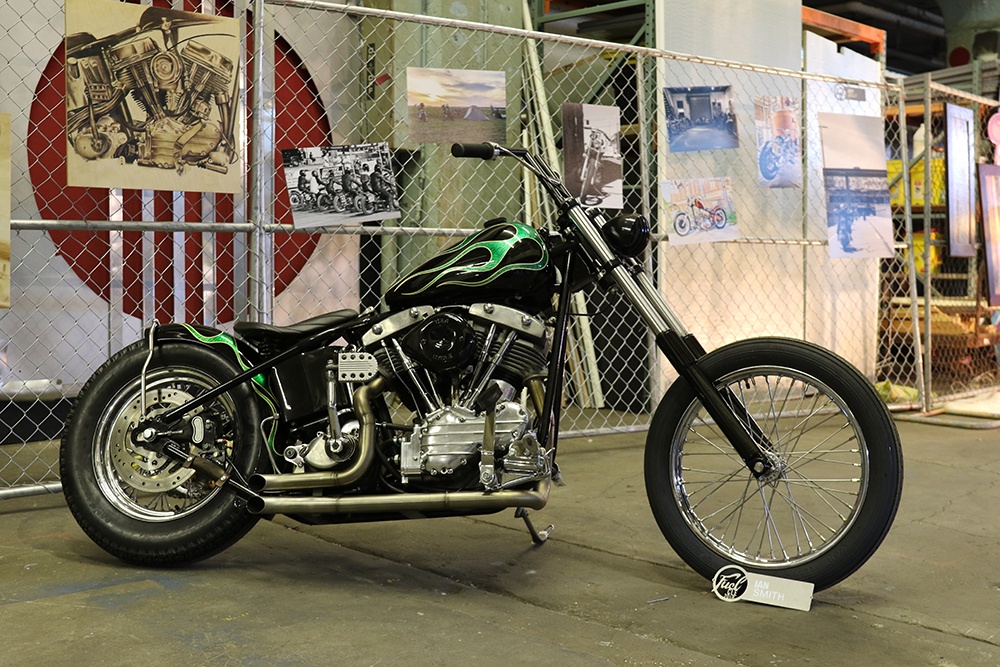 Ian Smith's Mini Teardrop breathing shovel caught our eye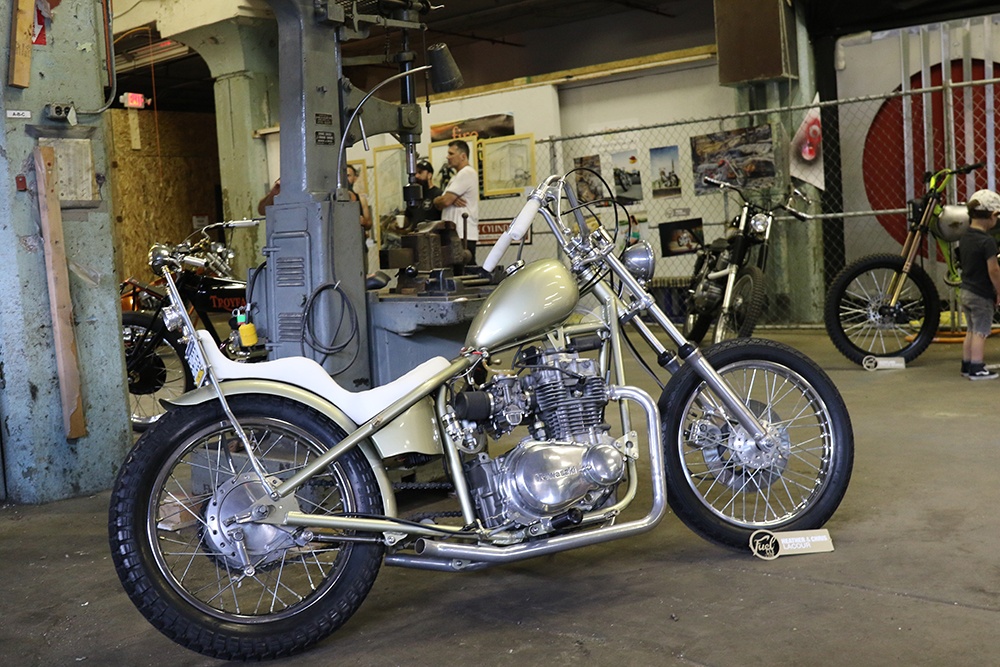 A Kawi chop built by Heather and Chris LaCour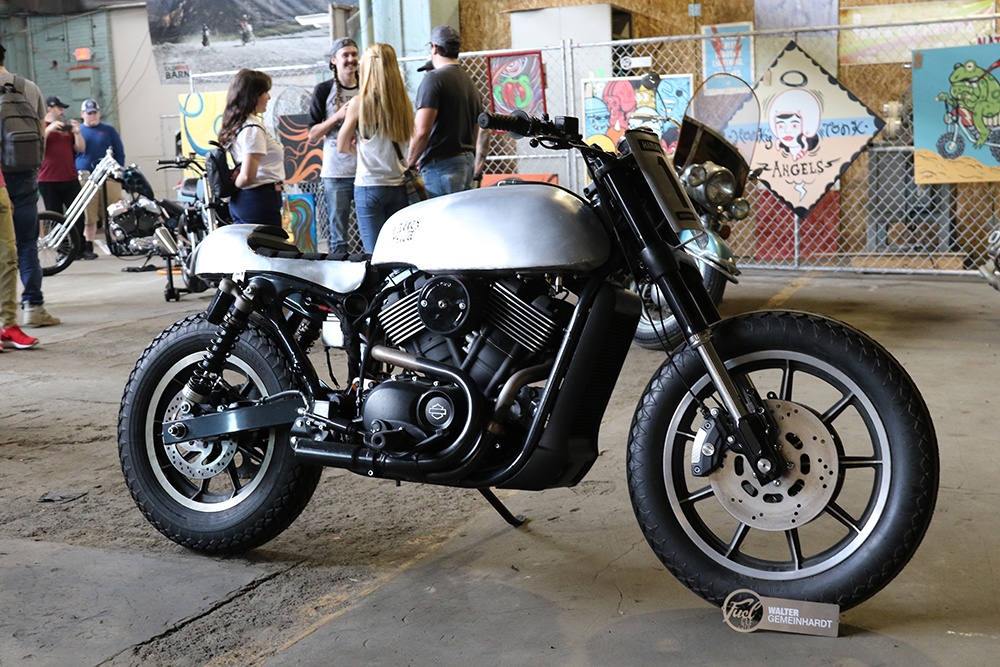 Walter Gemeinhardt's Stealth breathing HD® Street® custom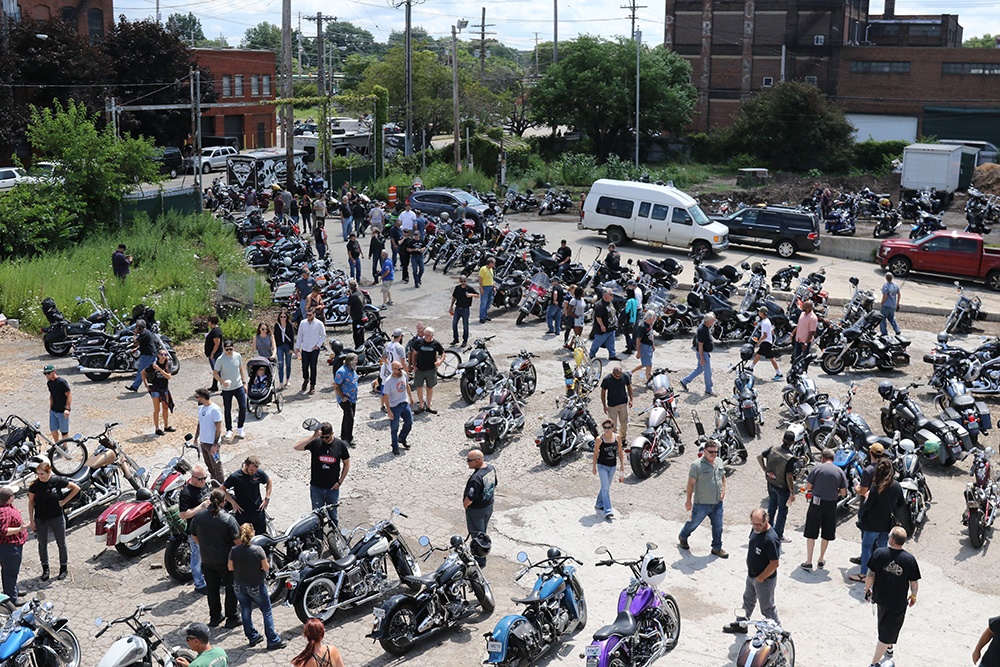 The roll in lot filled up quickly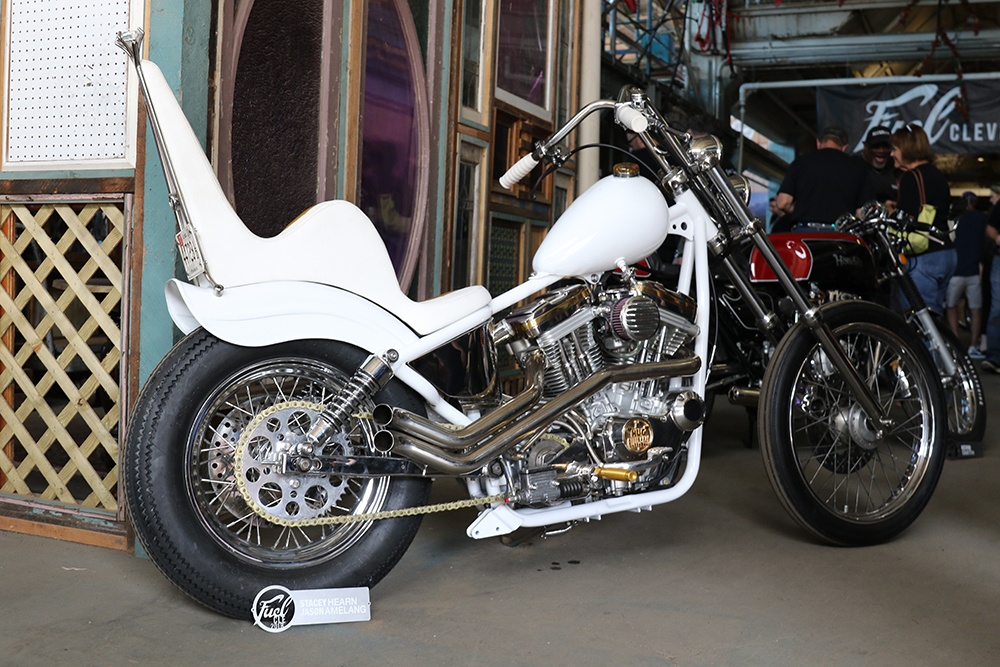 Stacey Hearn and Jason Anselmo built this Sporty with a hint of the Midas Touch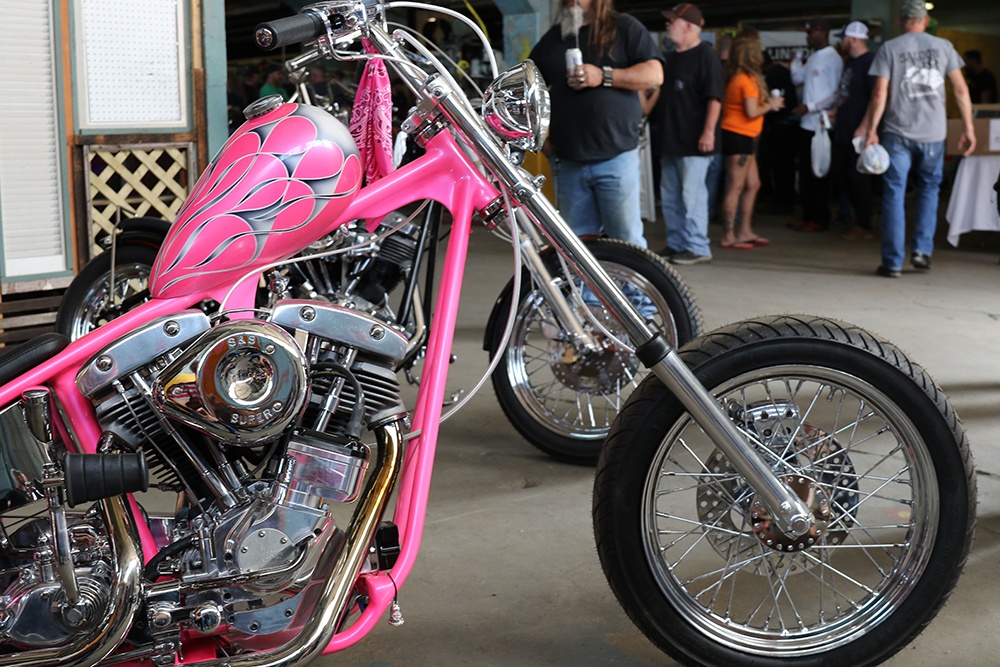 A day-glo colored chop with some S&S parts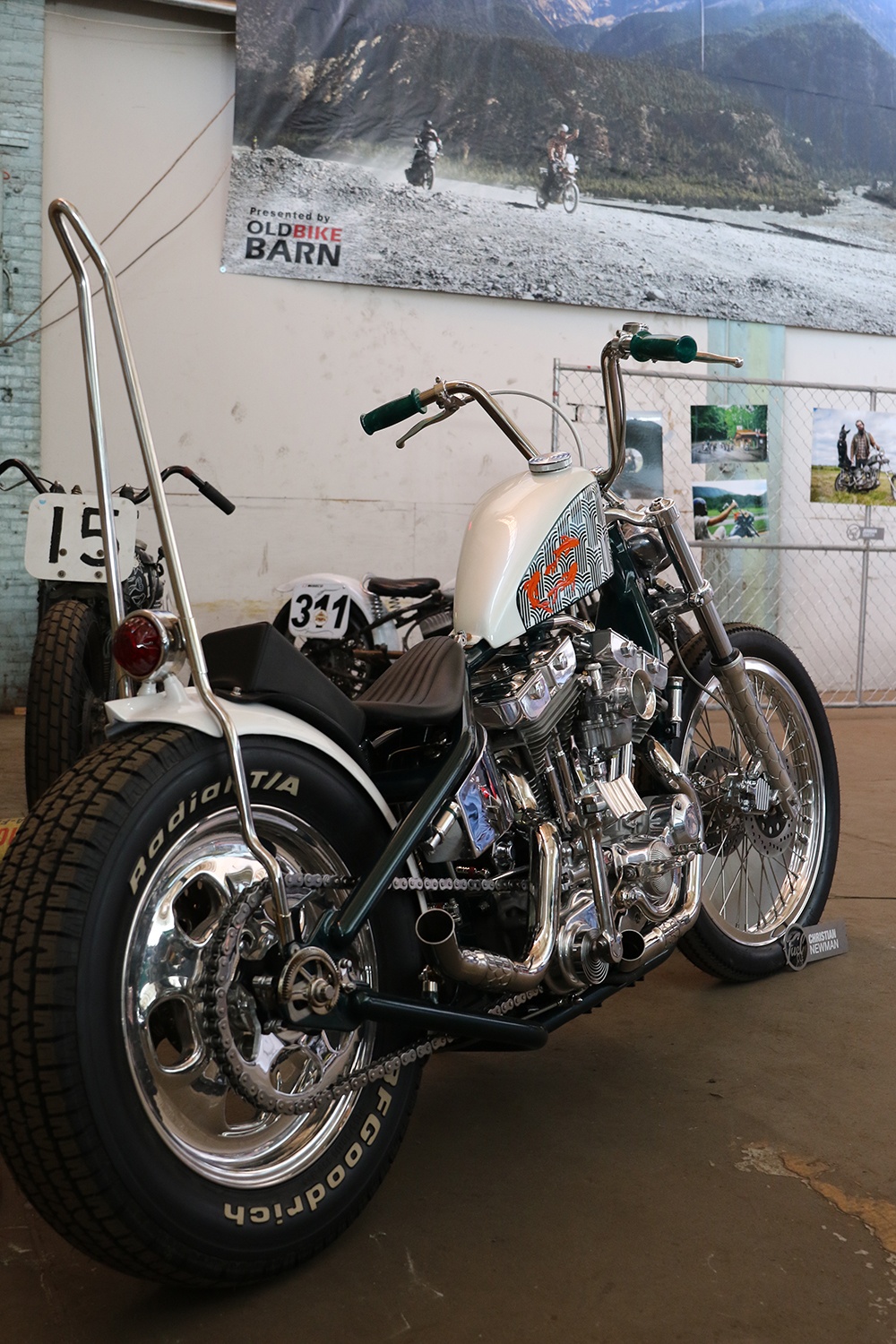 Christian Newman built this Sporty chop (with a Super E) for his girl Elizabeth
Tyler Malinky of Lowbrow brought out his Triumph race bike that he will race shortly at Bonneville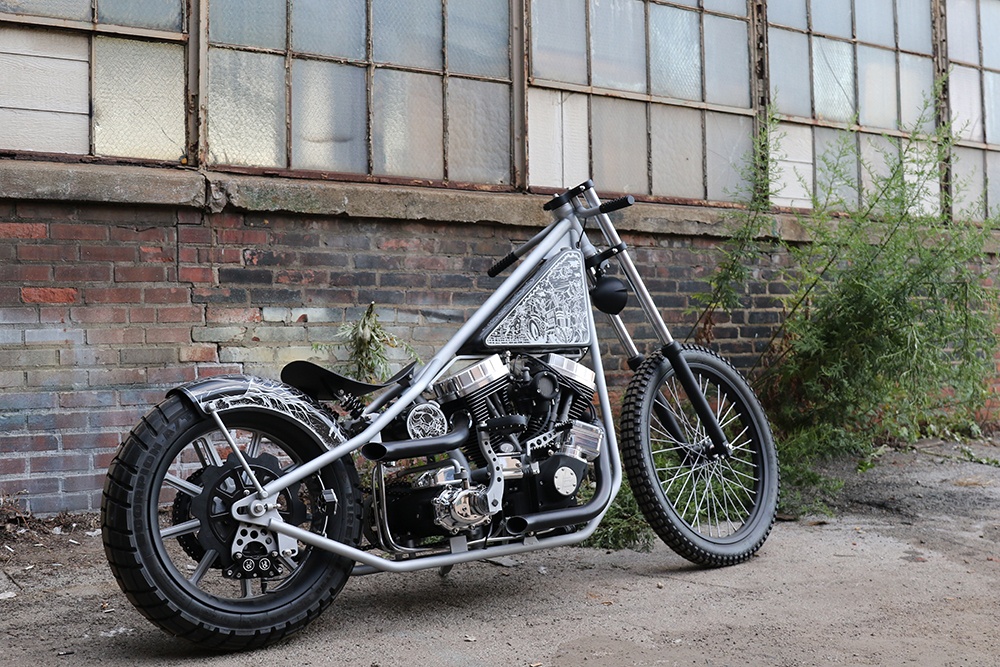 Brad Gregory's de-rake chop with Super E definitely stands out from the crowd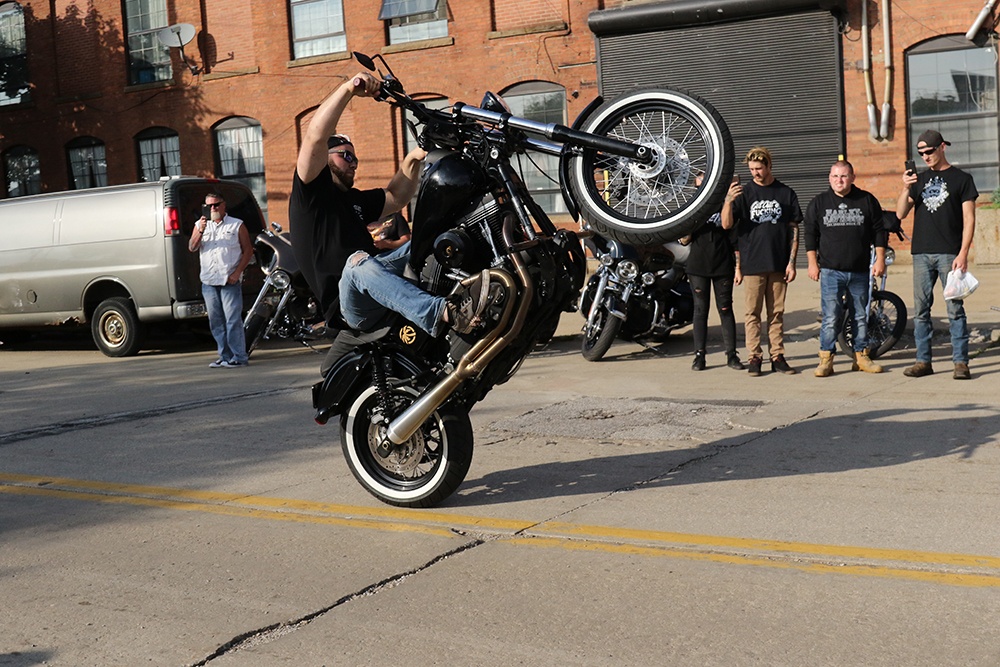 It's not a party until someone wheelies, and that task went to Logan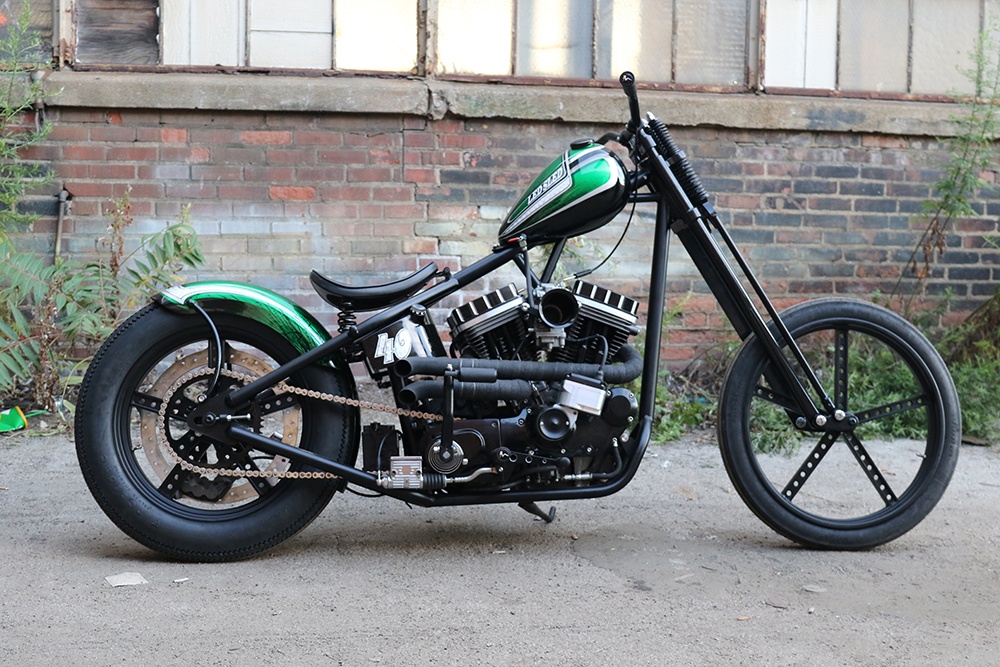 Led Sled Custom's Sporty chop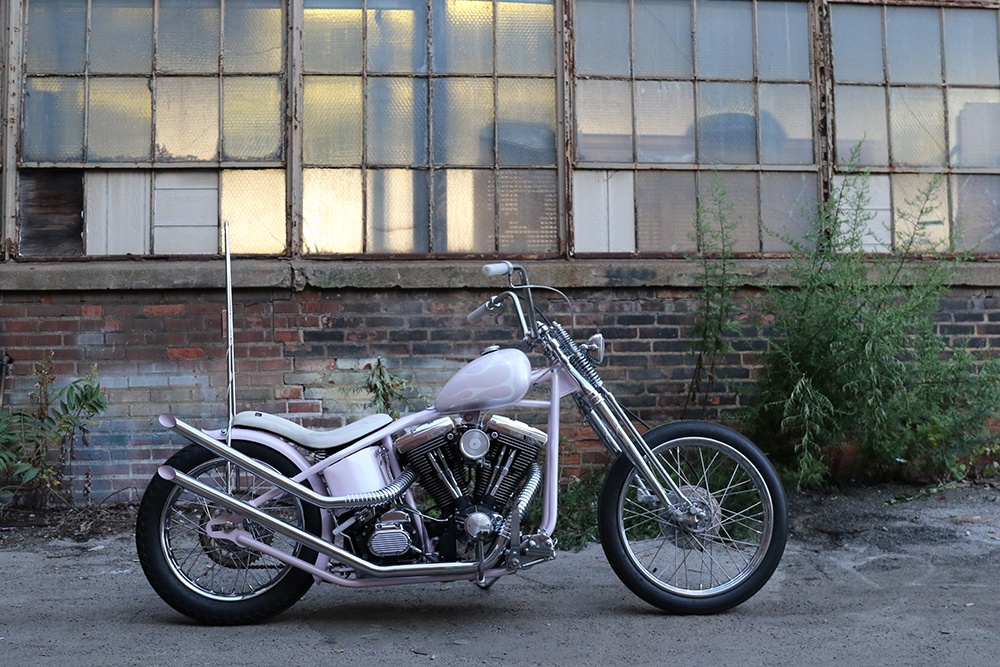 Prism Supply's pink HD® Evo® chop was a personal favorite