10 years of Born Free.

Starting in a parking lot in So Cal, this show has progressed from just a lot to one of the biggest weekend events around. Bringing out killer motorcycles from not only California, but the entire country, and even abroad - it's not unusual to see some crazy Japanese choppers parked in the mix.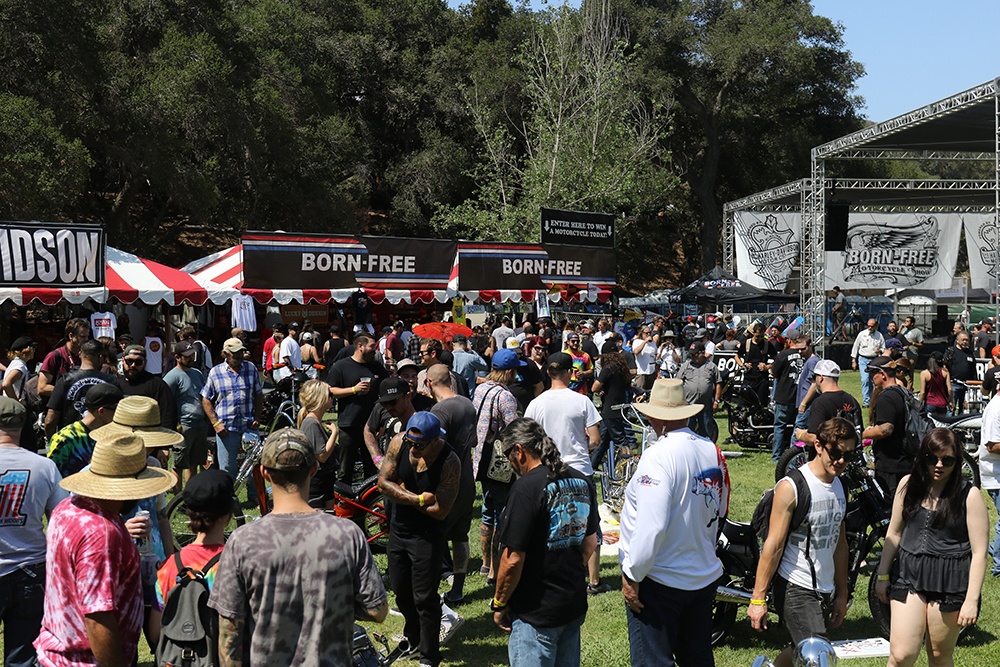 Just a glimpse at some of the action
This show is so massive, I don't even quite know where to start - I myself have been attending (and working) the show for a few years now, so I've seen it progress so much. It now takes place in Trabuco Canyon, arguably one of the better rides behind the "Orange Curtain" - as the locals of Orange County call it.

As you roll in through the canyon, you're bombarded with the sounds of motorcycles - as bikes of all kinds carve through the windy road, you approach the turn for Born Free marked by a small sign - and from there it begins.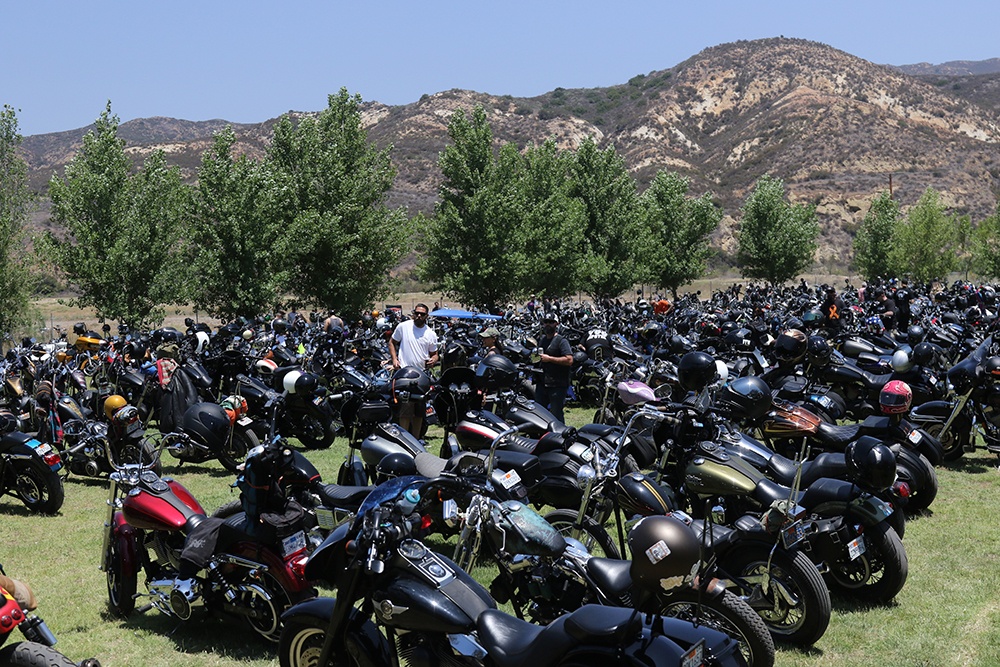 The parking section of Born Free Show
You roll in the front gate with your Grass Pass (hope you got one!) and park your ride amongst the piles of motorcycles on the grass in the show area. Now, you're a part of the show too!

You hop off your chopper (or maybe your HD® FXR, Dyna® or Sportster®) and head into the show. Rows of booths, ranging from high-performance parts like us here at S&S, with a 1400" engine (wait, what??) - along with our Dyna, Sporty tracker, and my little custom Sporty chop.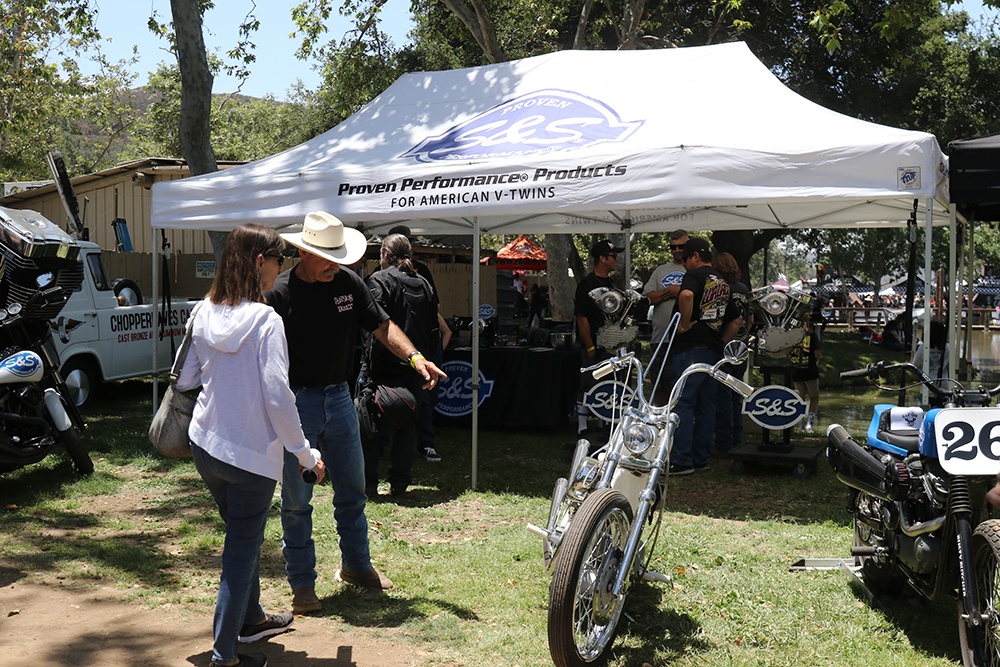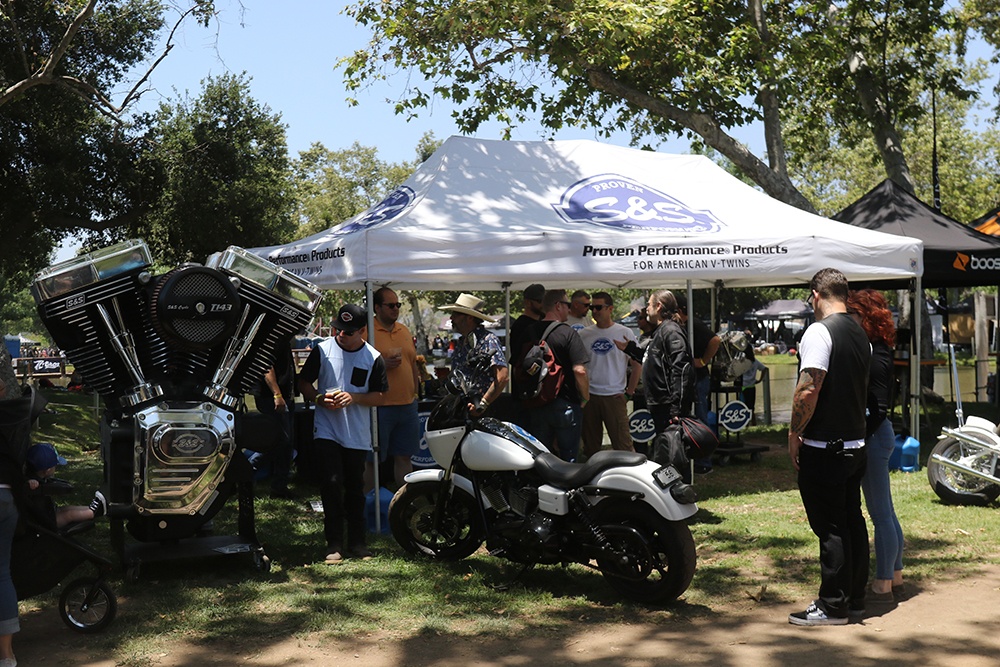 Vendors for vintage helmets, new helmets, cool clothing, aftermarket parts, killer jewelry, and so much more wrap around the lake and up the hill. Don't forget to grab a lemonade or maybe a beer from the.. well, the "custom beer taps" (we're sure you've seen the photos..) And definitely don't miss Sweatshop Industry's dunk tank - that one is ALWAYS entertaining!

On the two stages, all kinds of bands play, from rock'n'roll like the Freightshakers, to this year's feature, "Yachty by Nature" - just what it sounds like - Yacht Rock. This year, you for sure heard a cover of Toto's "Africa" - and according to Chris Huber, one of the emcees/head dudes in charge, "Next year, we're giving up on choppers, we're into boats now. Yachts, especially - this whole show grounds is gonna be covered in boats" - I only can assume he's partially kidding, I won't be surprised when a boat shows up! Last year's show had a full custom bike atop a full custom truck..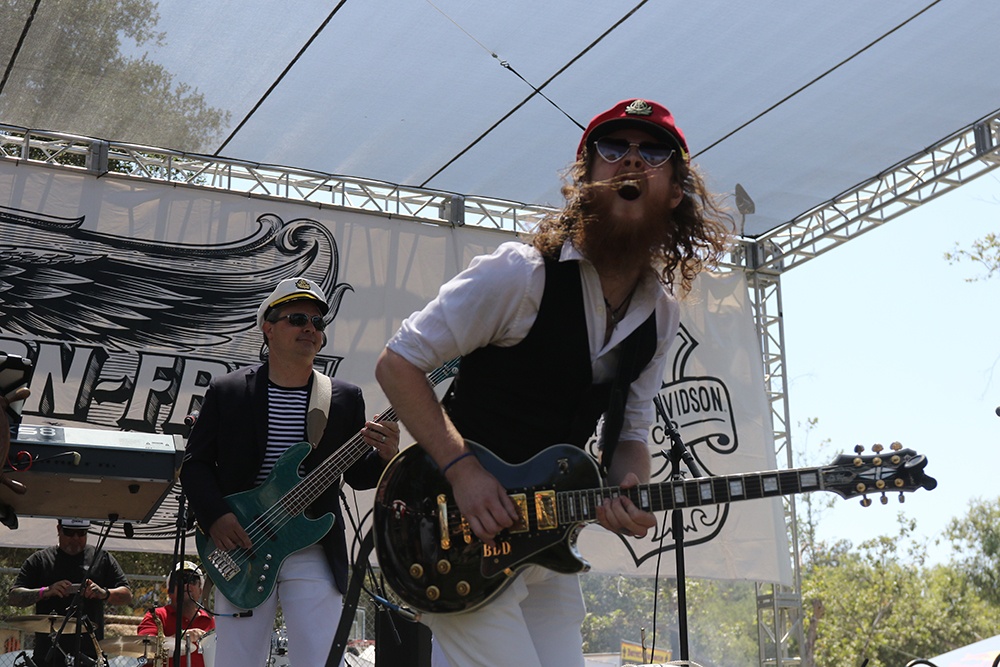 Yachty By Nature played some great yacht-rock covers on the main stage
The Invited Builders paddock hosts some of today's best and brightest builders - ranging from Ryan Grossman with his Dean Lanza build, to Ben "The Boog" - the guys from The Tiger Shack, a custom Triumph shop, Dayten Likness, Vintage Technologies, Haifley Bros, Royal T Racing, Justin Walls with his killer salt flats racer, Chase Stopnik of Cycle Zombies, Leadfist Cycle's crazy Thunderbird chopper, Duane Ballard's Xanadu metric chop, and Chris Graves' rad chop! There's just too many beautiful bikes and talented builders, so check out the photos to see 'em all.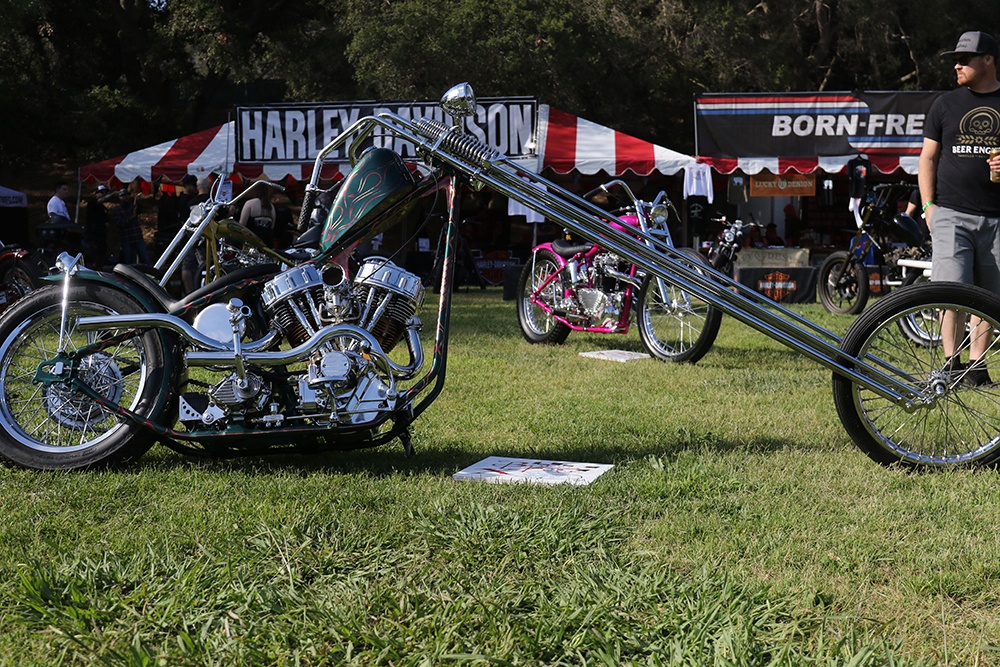 Mike Evangelista '71 HD®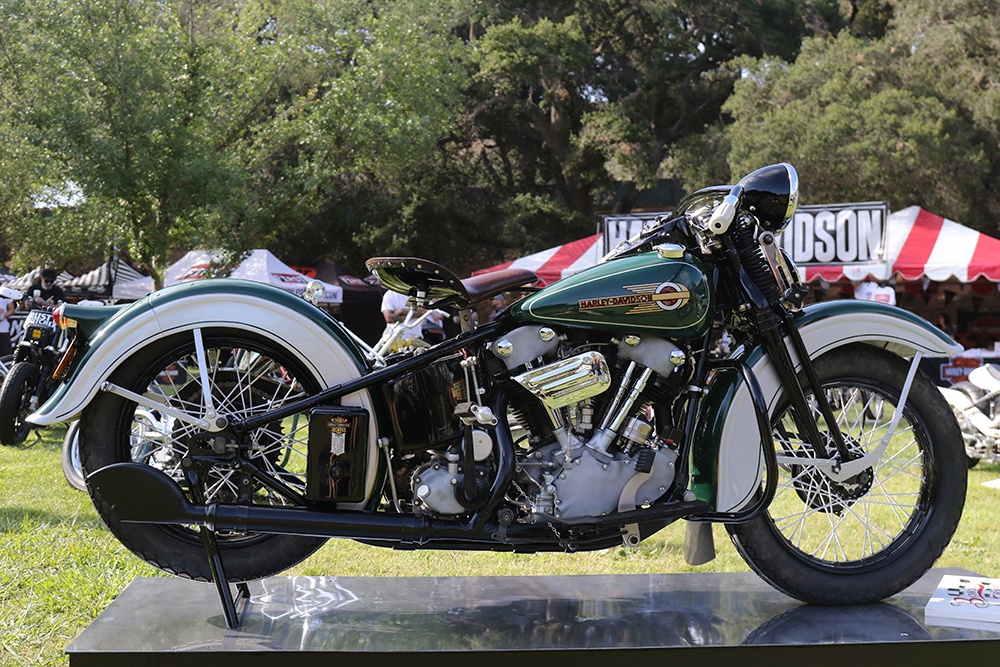 Scratch Woodley '36 Knuckle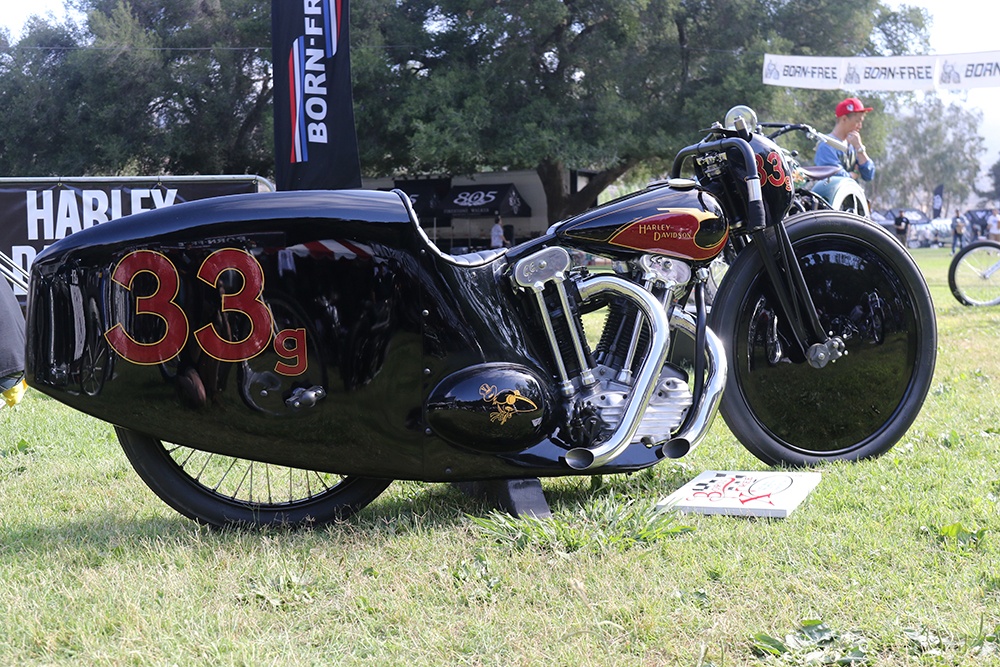 Justin Walls '49 UL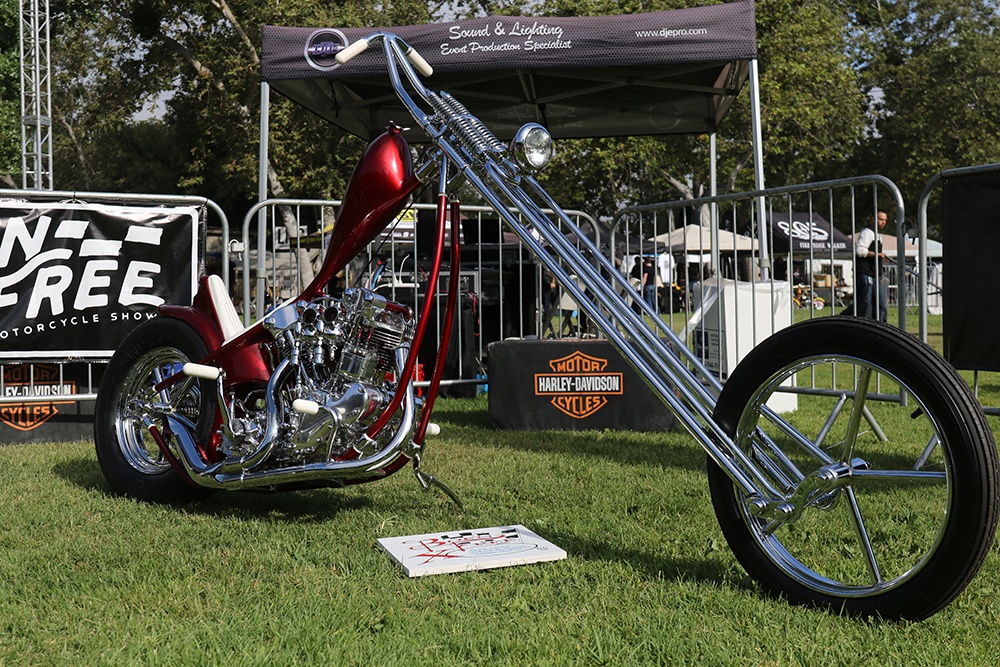 Hawke Lawshe '46 Knuckle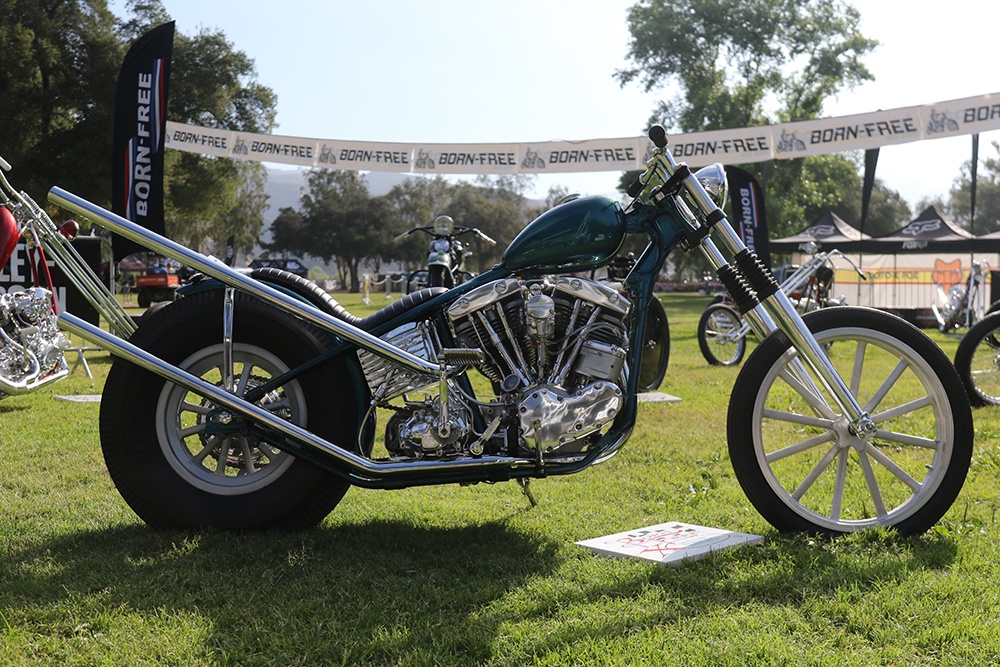 Dayten Likness' 66 Shovel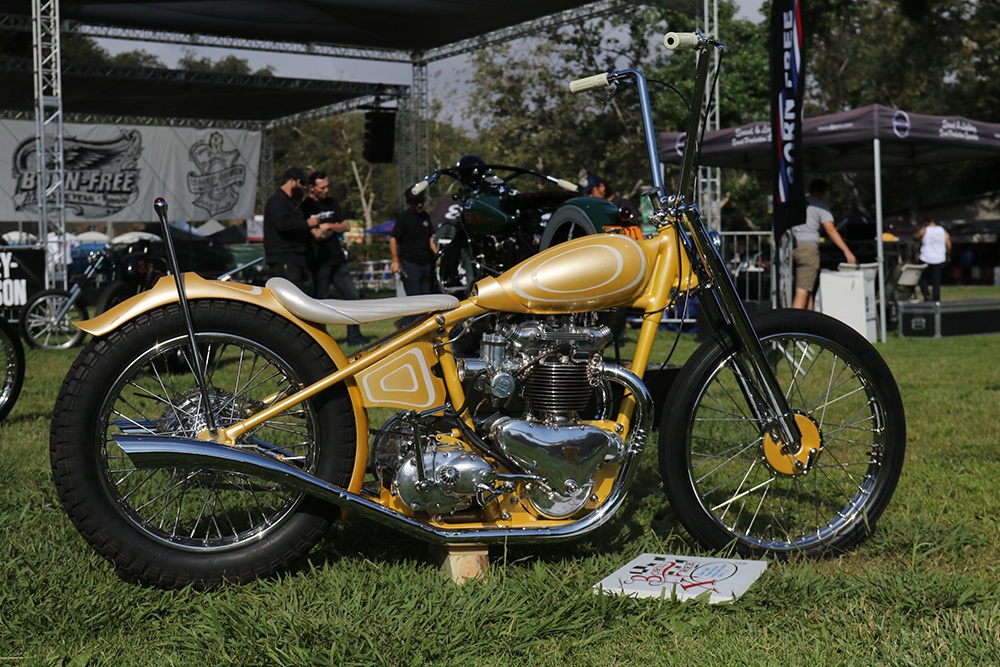 Shawn Long's Pre-Unit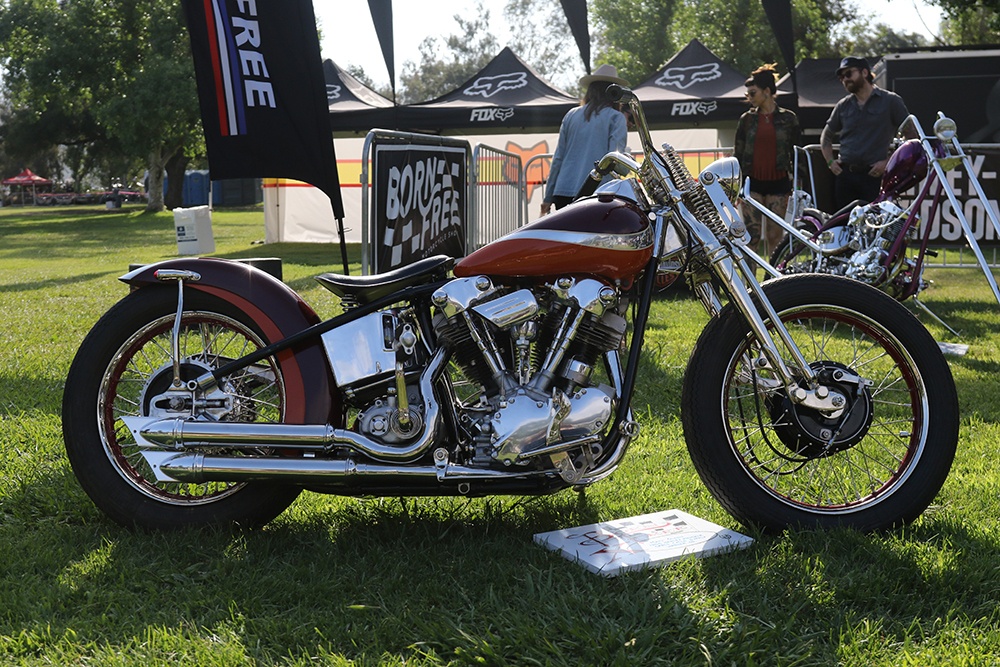 Matt Olsen's '40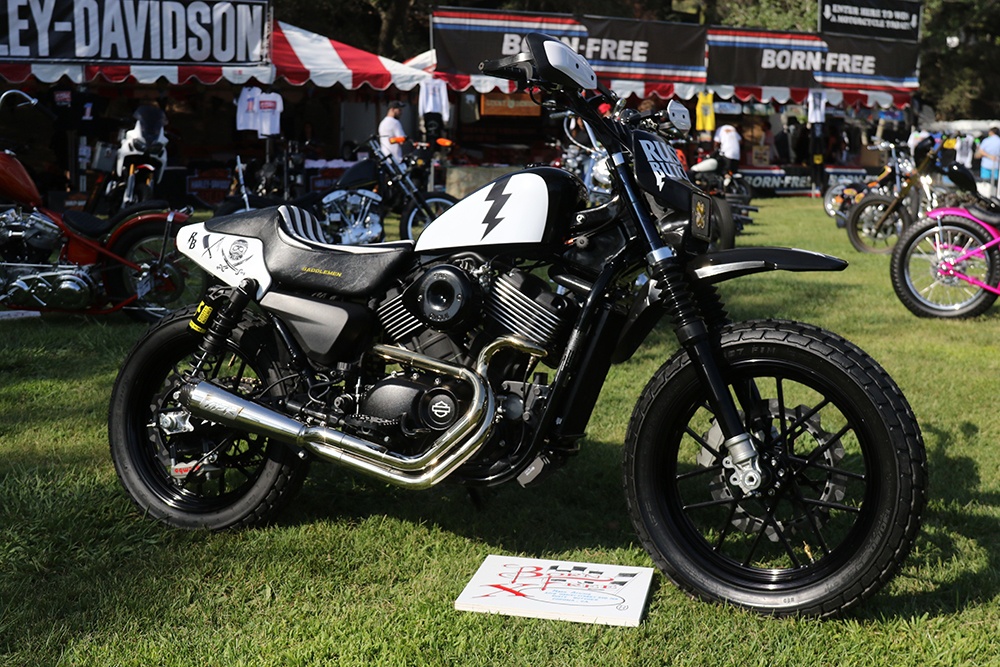 Mark Atkin's Street Rod® 750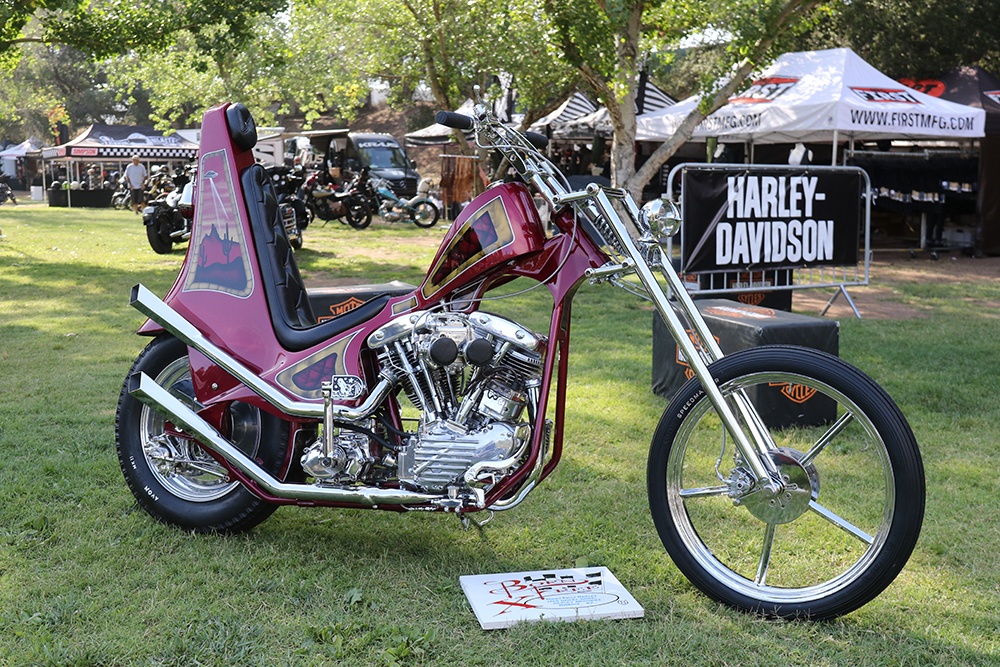 Haifley Bro's '66 Shovel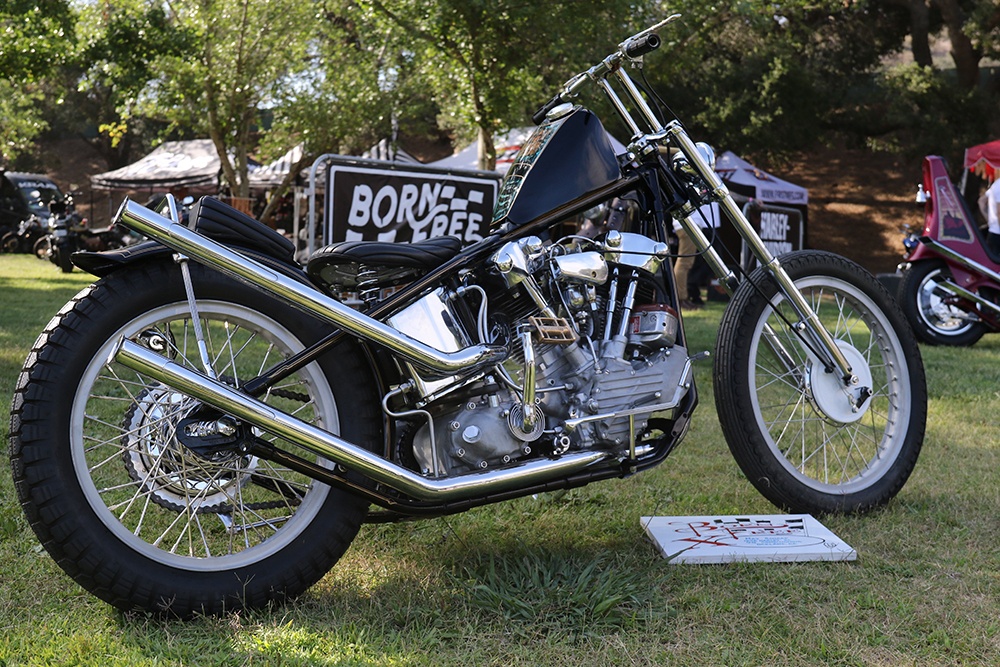 Max Schaaf '46 EL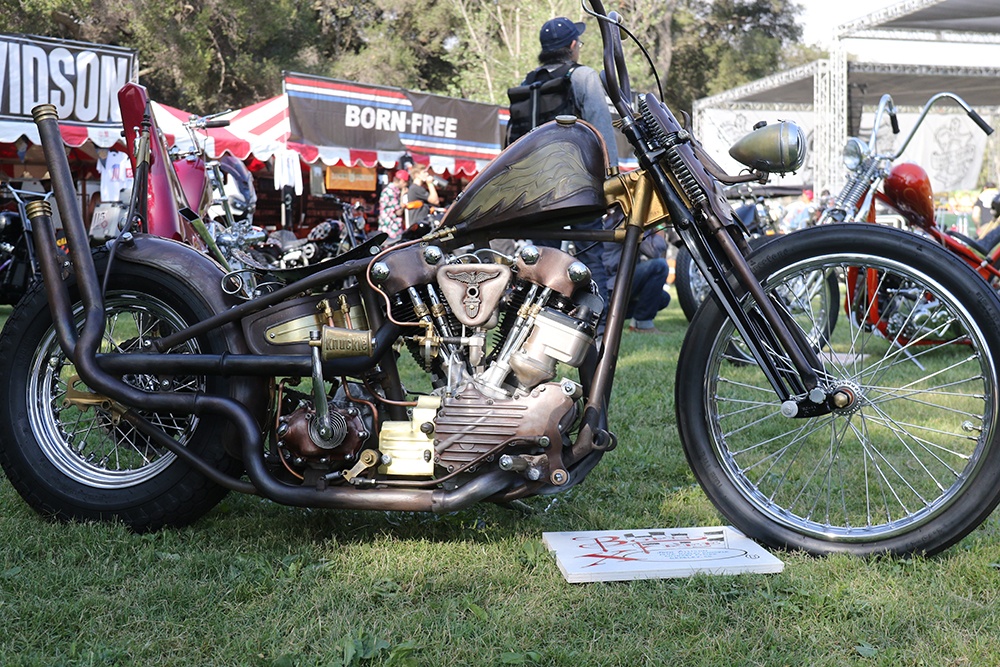 Josh Allison's '46
Dave Barker's '40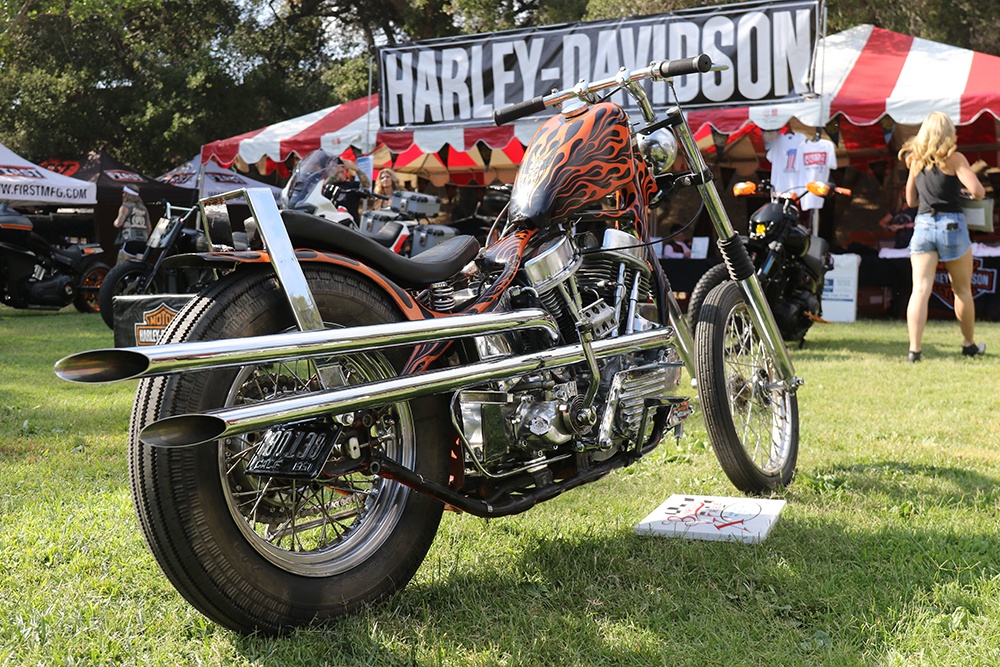 Chase Stopnik's '51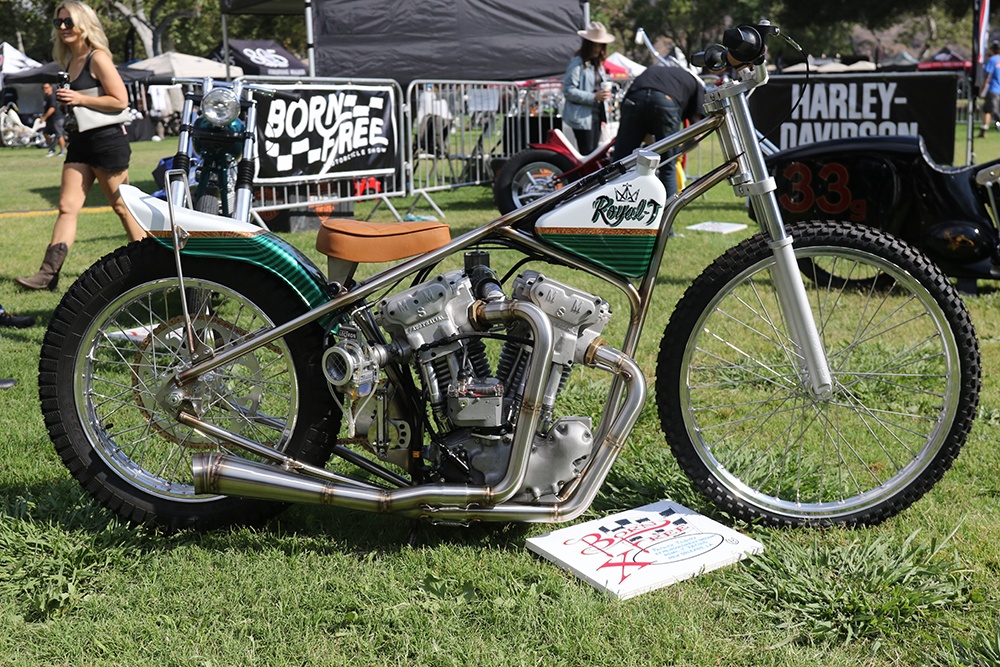 Patrick Tilbur's 67 Meirson/ HD® Speedway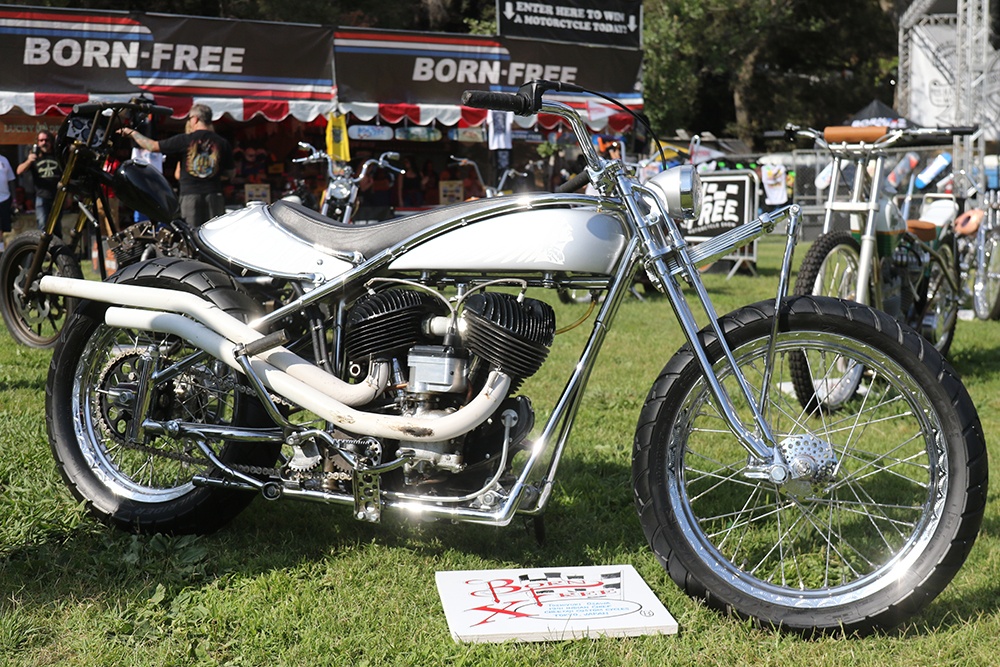 Toshiyuki Osawa's '41 Indian® Chief® from Tokyo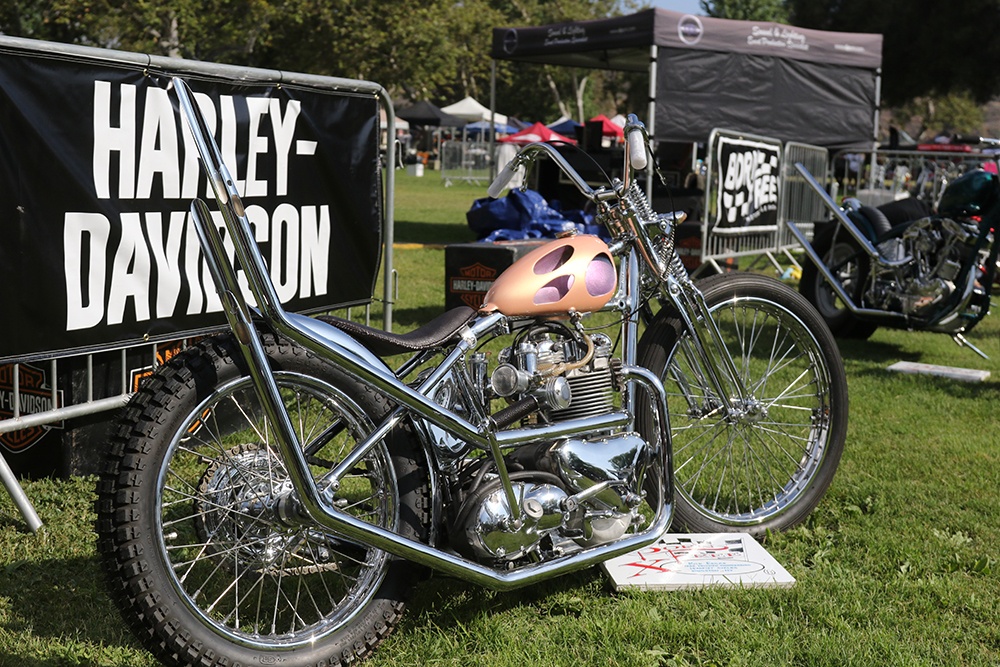 Kyle Edgar's '52 Triumph® Thunderbird®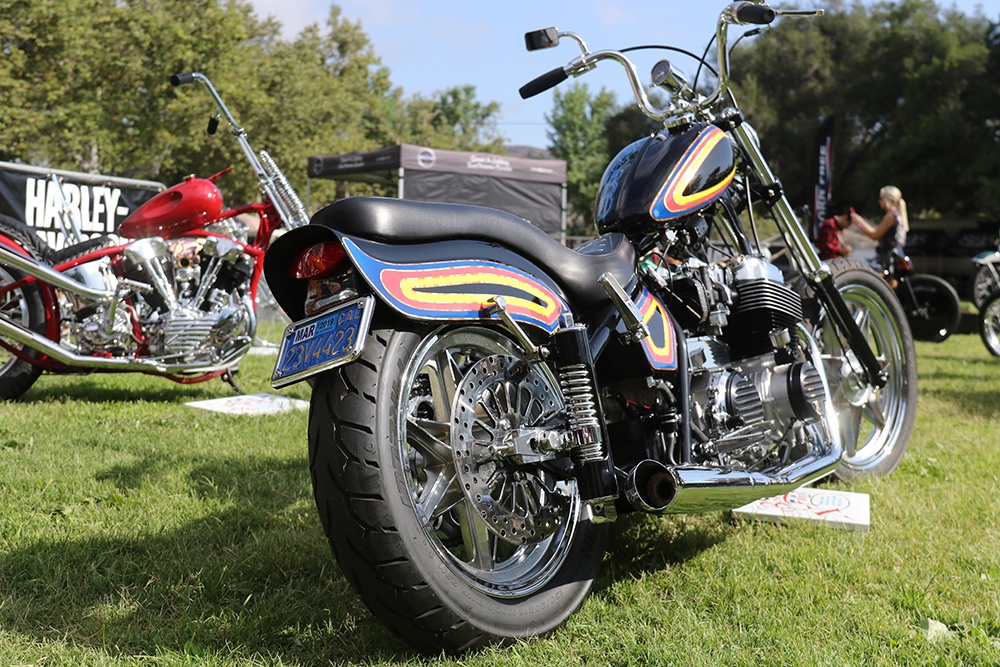 Duane Ballard's "Xanadu" '75 CB750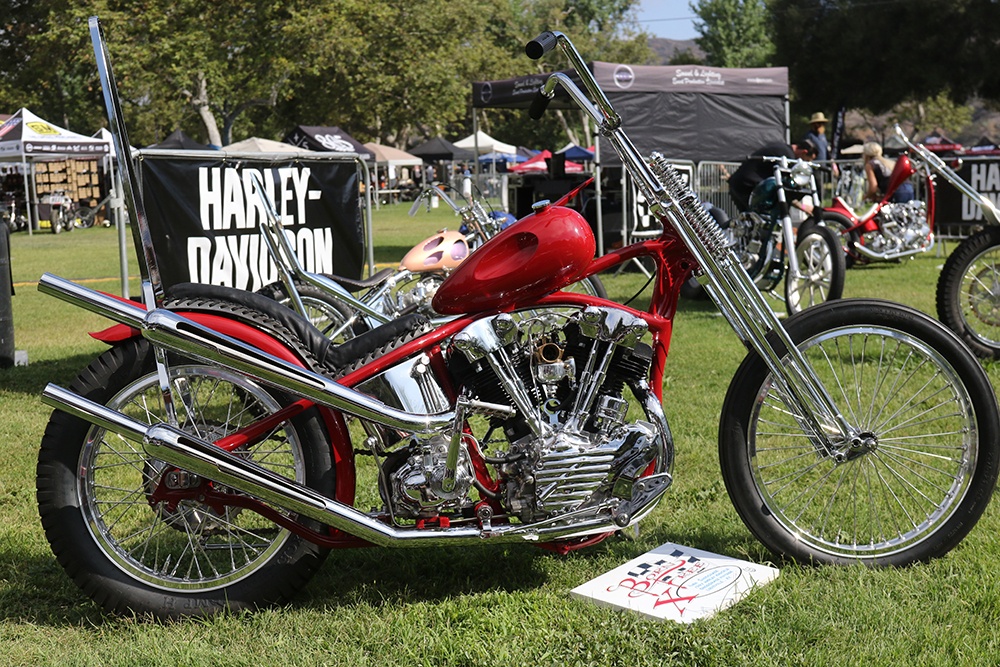 Ivan Snodgrass' '47 Knuckle
Ryan Grossman's Baddd Hunny With paint by Dean Lanza and Matt Busby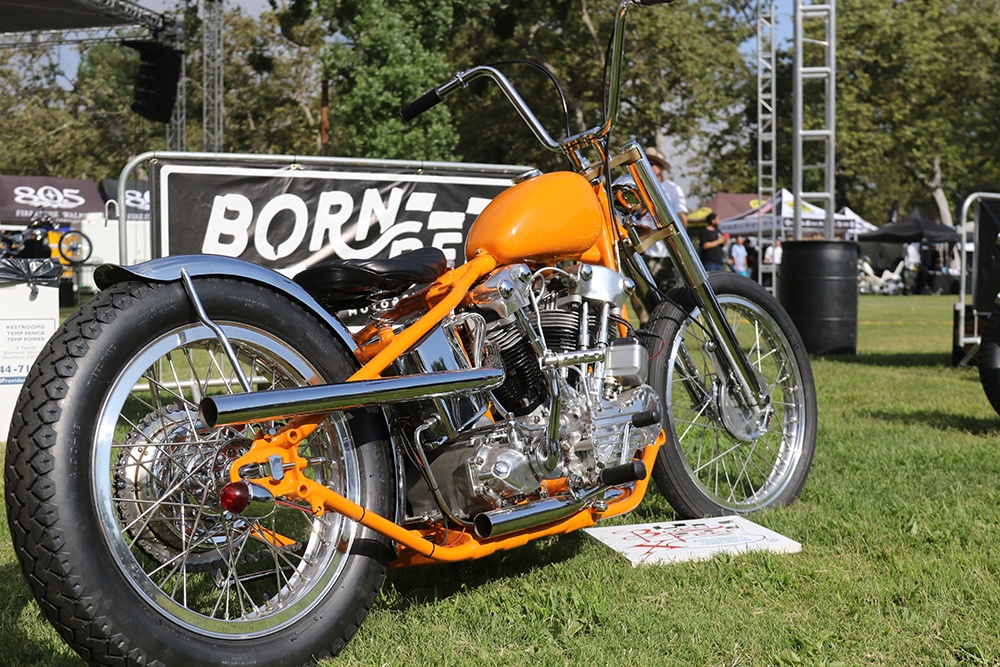 Vincent Summers Knuckle from London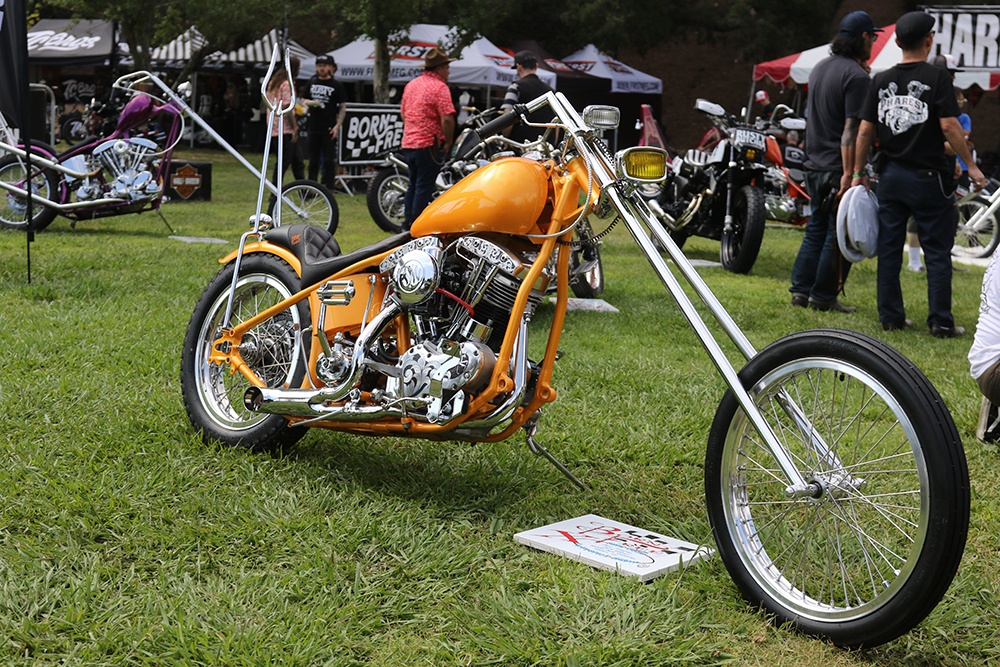 Josh SHeehan's '68 from the People's Champ Contest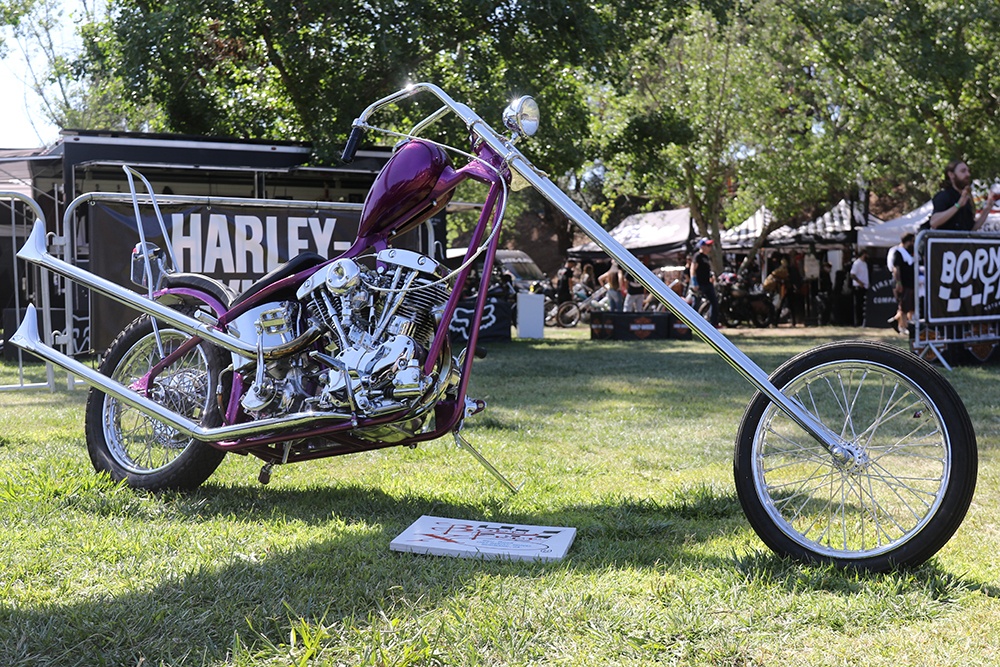 Ben "The Boog"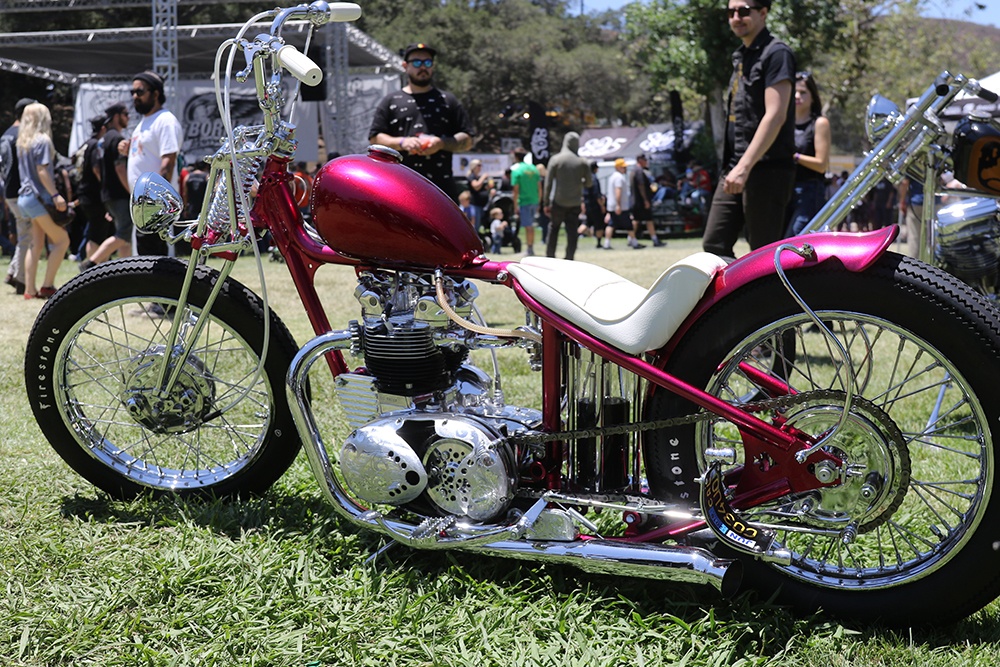 Ryan Mullion of The Tiger Shack's '53 Triumph® 6T
Located on the shady edge of the property past the stage is the San Diego Custom's booth and the FXR show - always bringing out a range of custom FXR's (and often with S&S power!) You'll find a bunch of great booths over here, from Bell Helmets to Saddlemen, and a whole lot in between.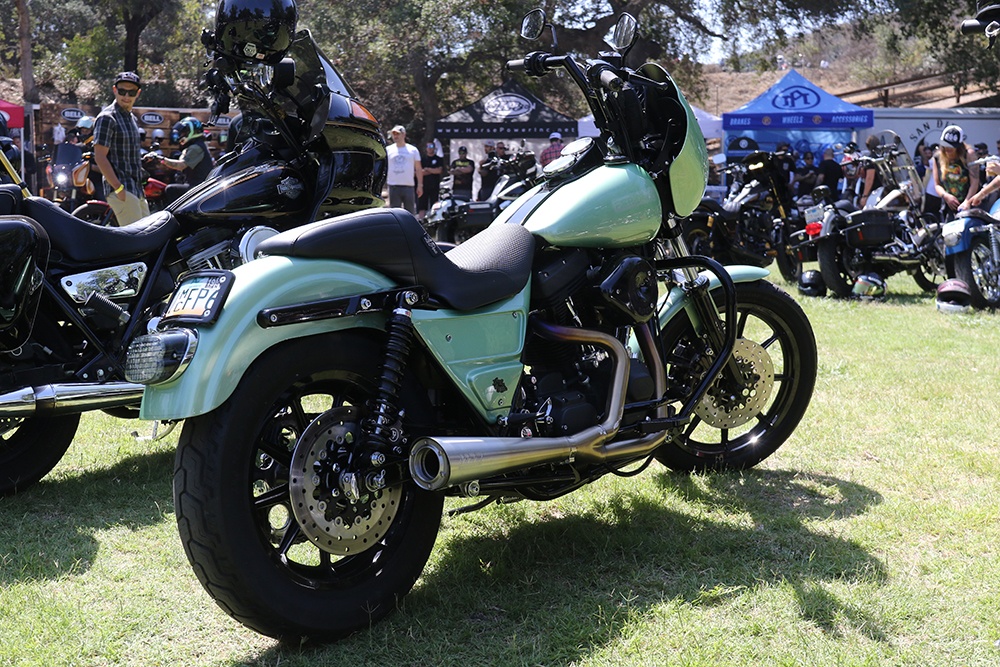 The FXR show did NOT disappoint!
Walking back towards the lake you'll find J&P, a RedBull booth hosting free pinstriping from some great artists, and a great variety of vendors selling wares. Prism Supply, Chopper Dave's, Speed King's Cycle, TrackerDie, Rusty Butcher, Lyndall Brakes, Biltwell Inc and First Mfg are all among the mini-shops you can check out. There's vintage moto wear, cool custom jewelry from Heyltje Rose and Speakeasy, and vintage helmets from Helmet Designs. You can get a new handmade leather wallet from Lower Class Leather, some custom van parts from Rolling Heavy, custom art from N8 Biccum, a chopper rag from Dice Mag, and check out the vert skate ramp while you grab a popsicle!
I think I walked about 7 miles on Saturday alone! Born Free is incredible and it's definitely sensory overload. You're gonna wanna walk around a few times to catch everything, and everyone, you want to see! But seriously, reading a blog about it absolutely CANNOT explain to you fully how great this show is. If you didn't make it this year, consider riding out for next year's show.. you won't wanna miss it.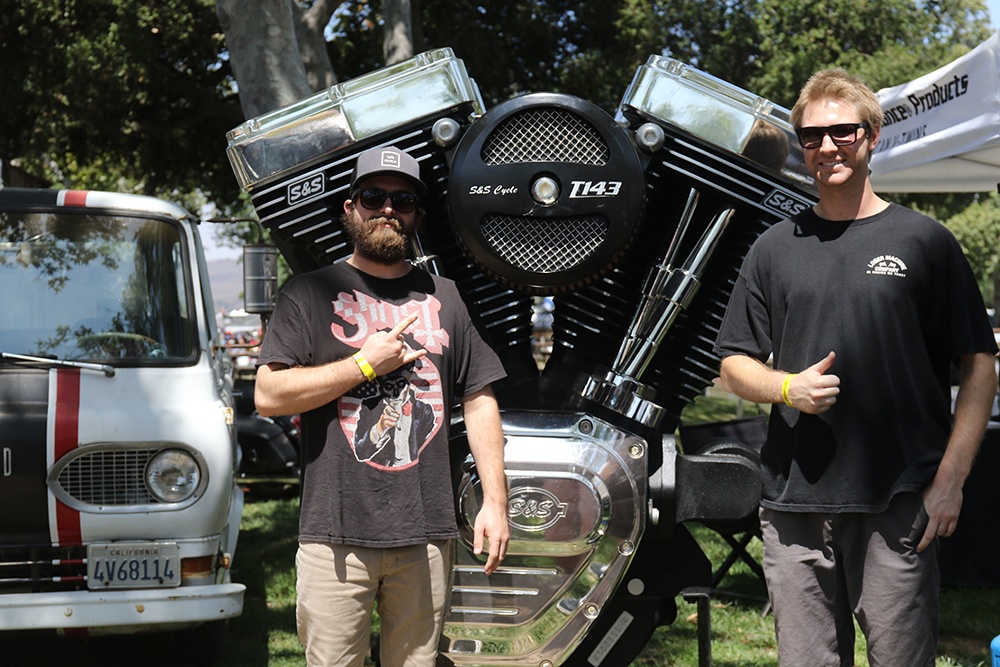 We brought out the BIG engines for this one!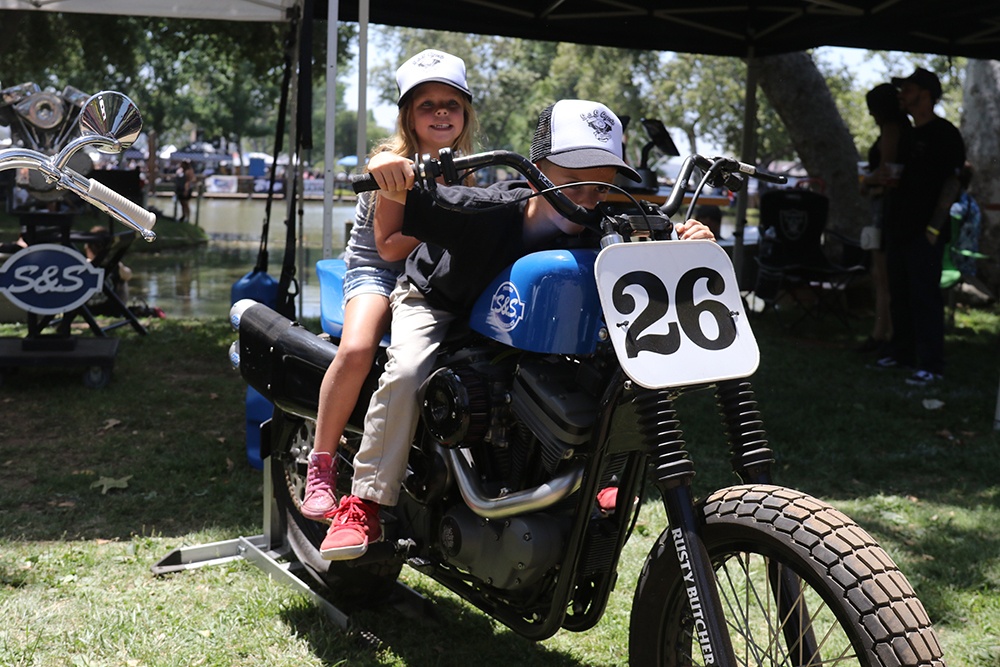 The Noise Cycles kids know what's up!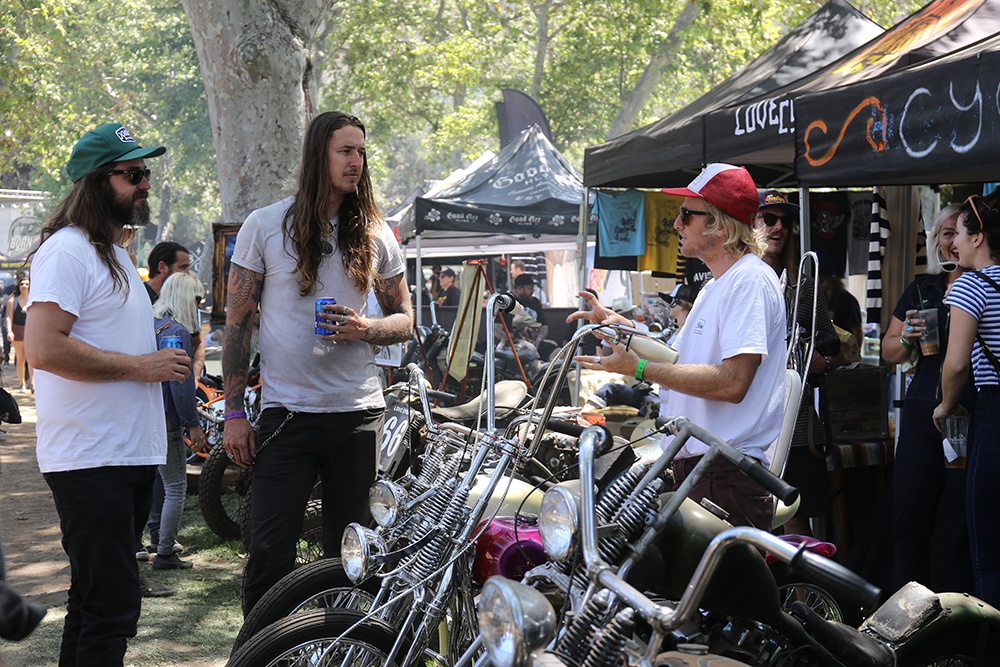 Cycle Zombies always have a great time and a great display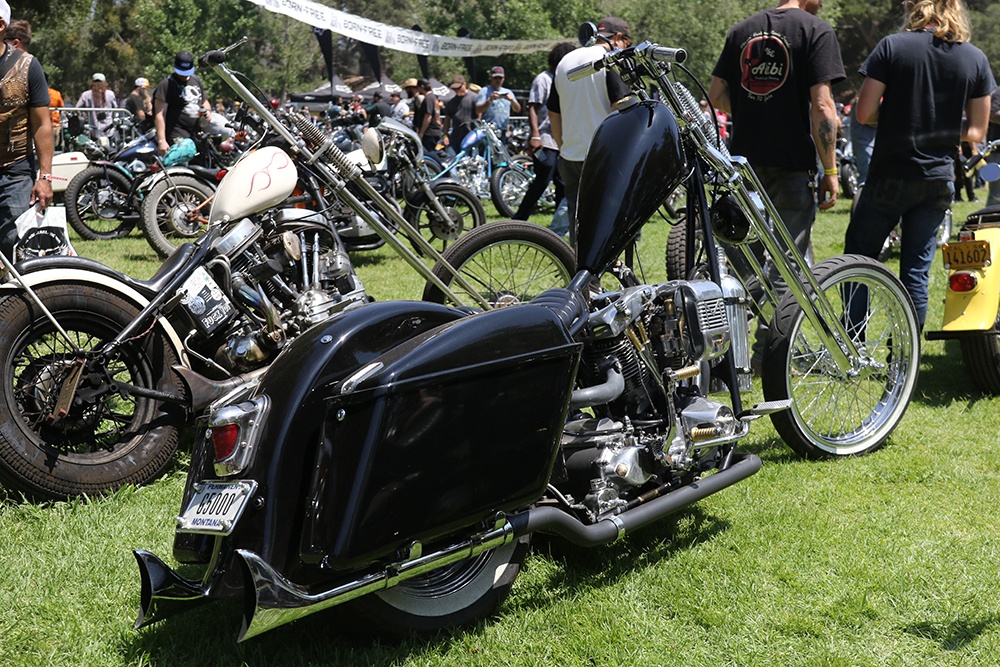 A unique take on this bike!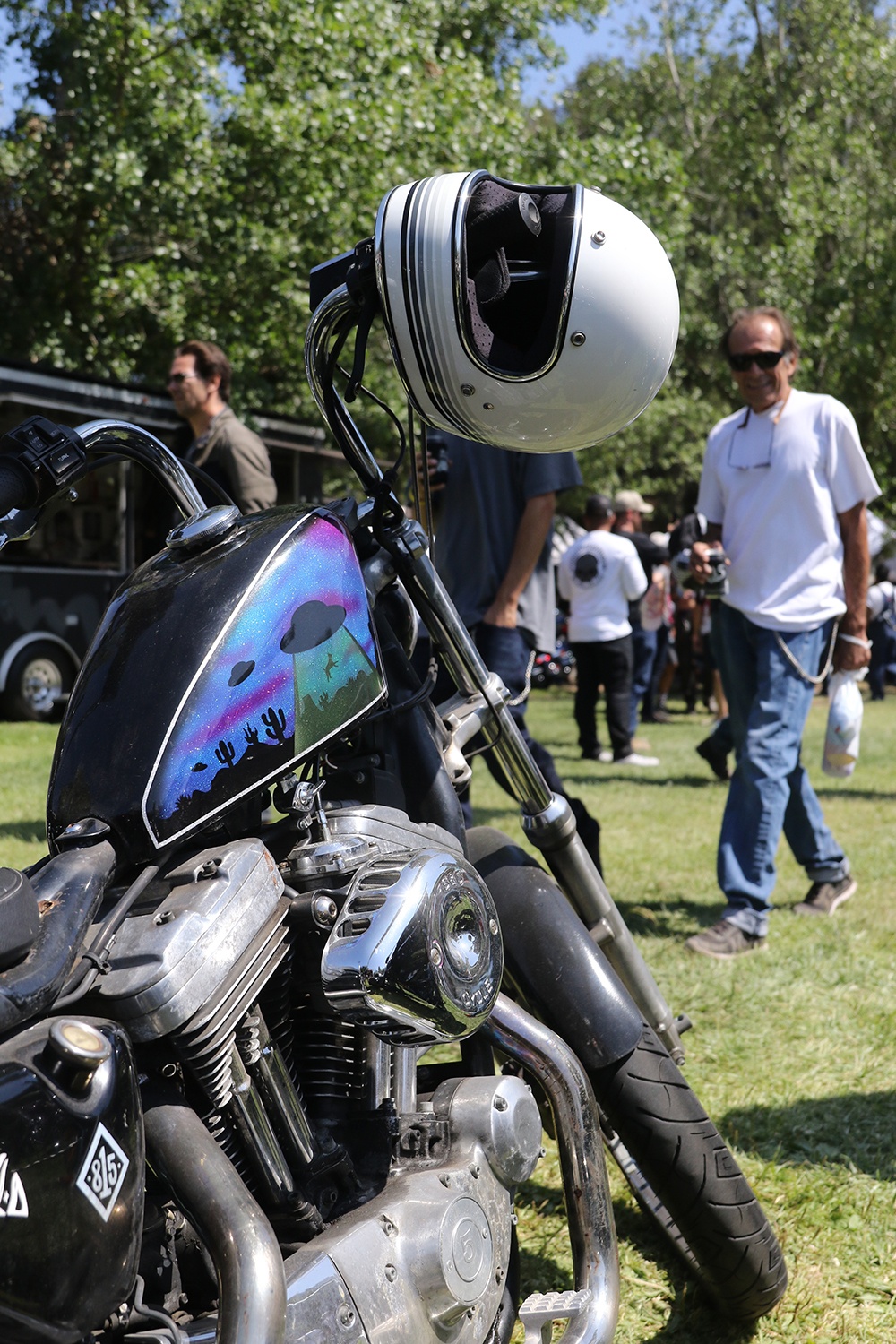 Brittany Wood's lil Sporty rockin' a Mini Teardrop and an out of this world paint job!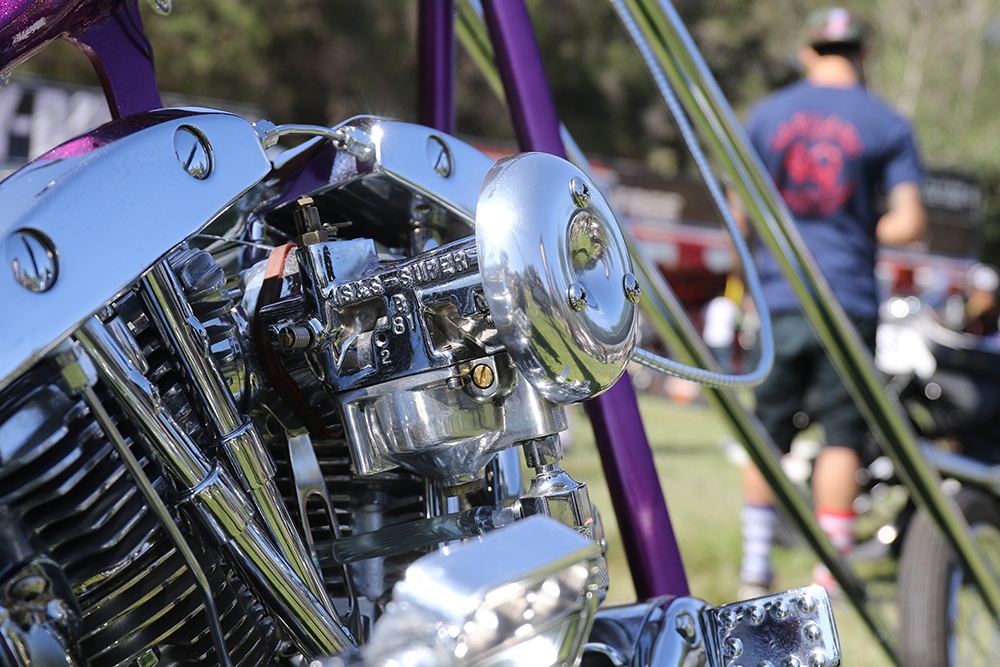 Ben The Boog's Super B polished up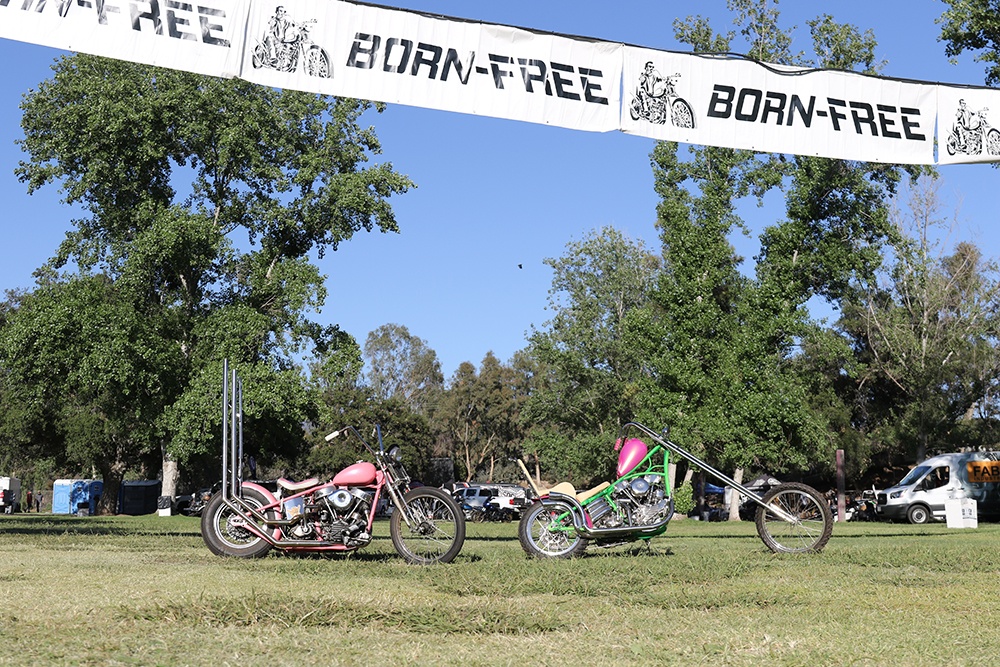 Bill and Jeff's pink rides sitting pretty after the show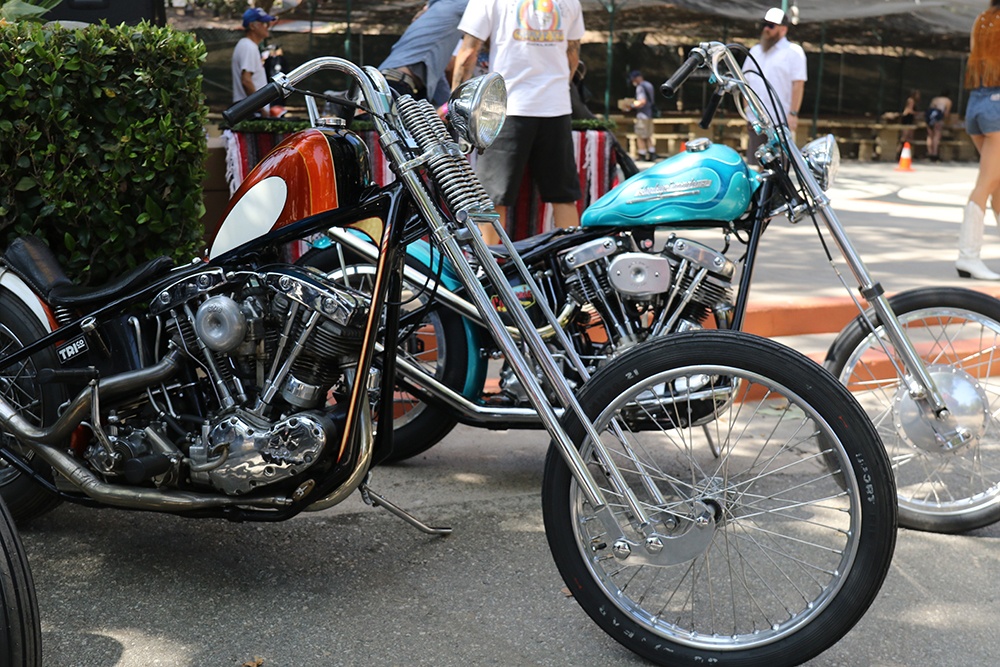 Dice Magazine brought out some great rides, including the late Matt Davis' bike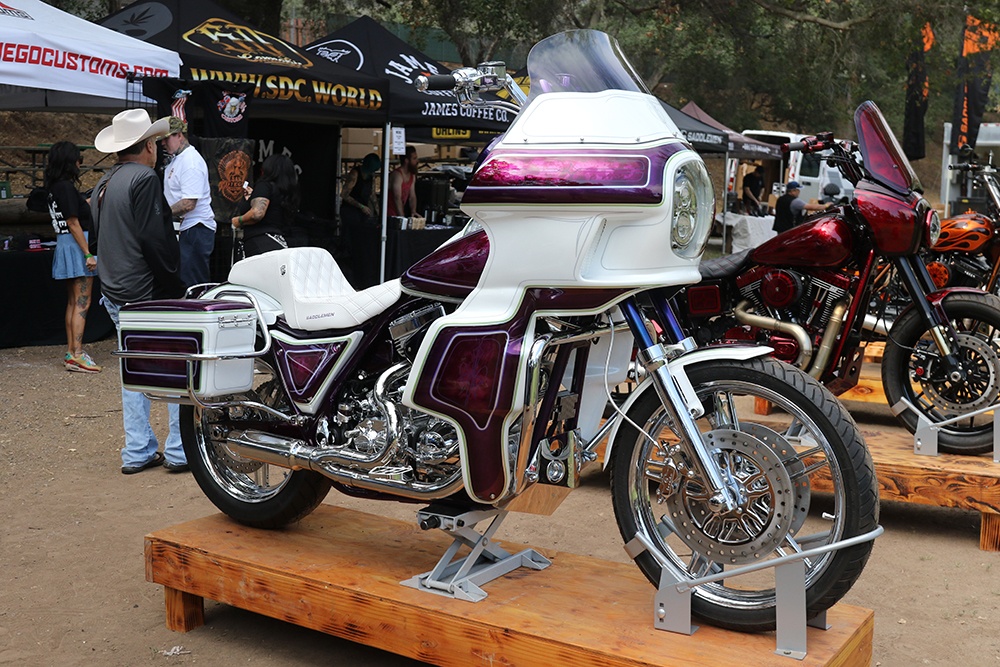 San Diego Customs "The Purple African"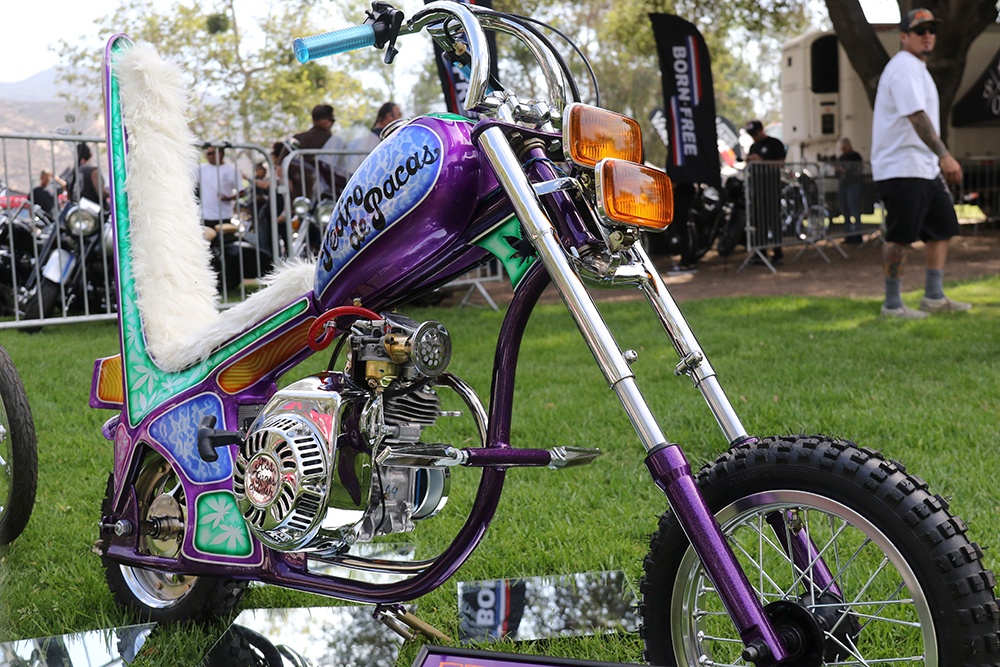 Winner of best pull-start mini bike.. because of course it would be!! (I am so, so very jealous of this one)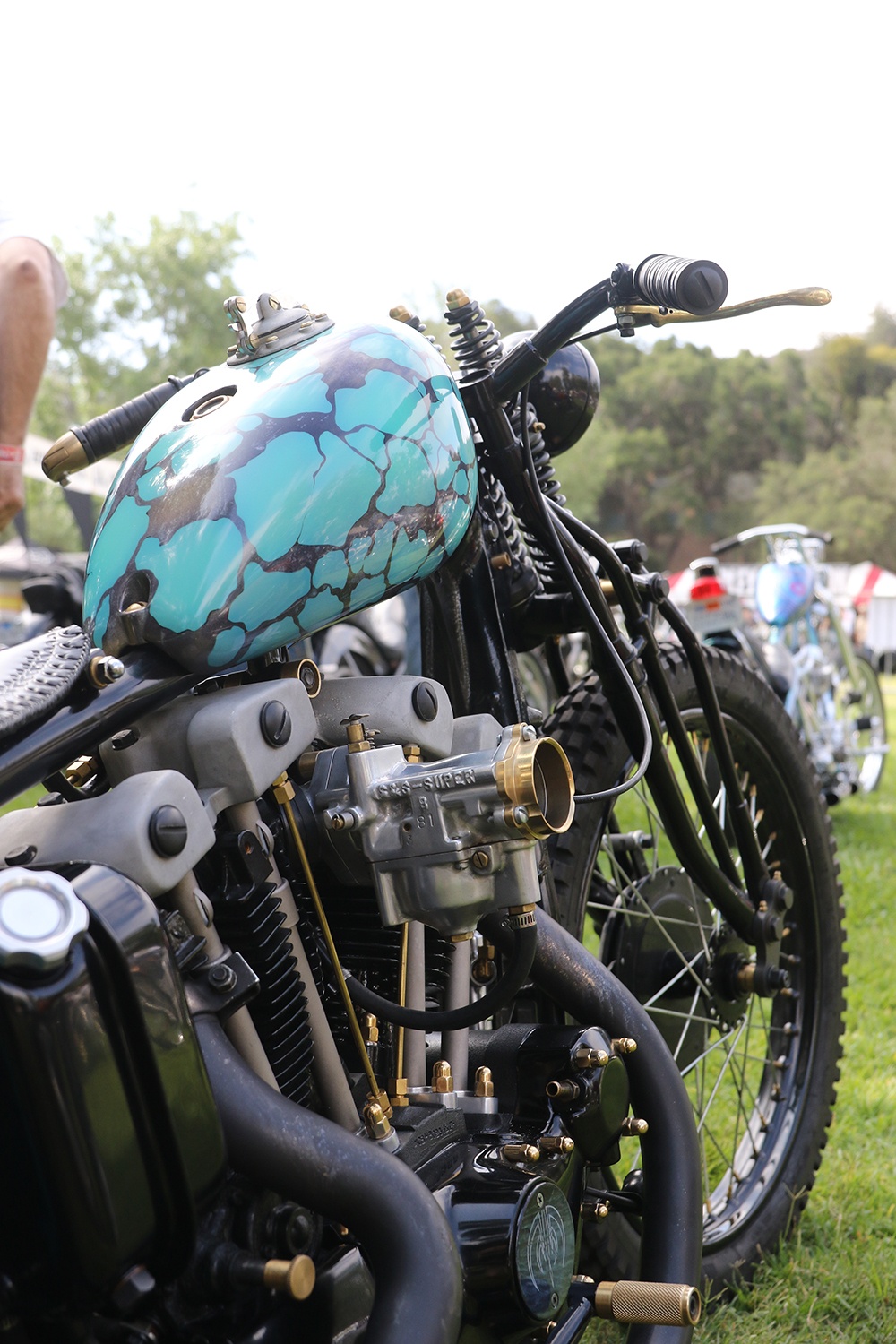 Super B spotting!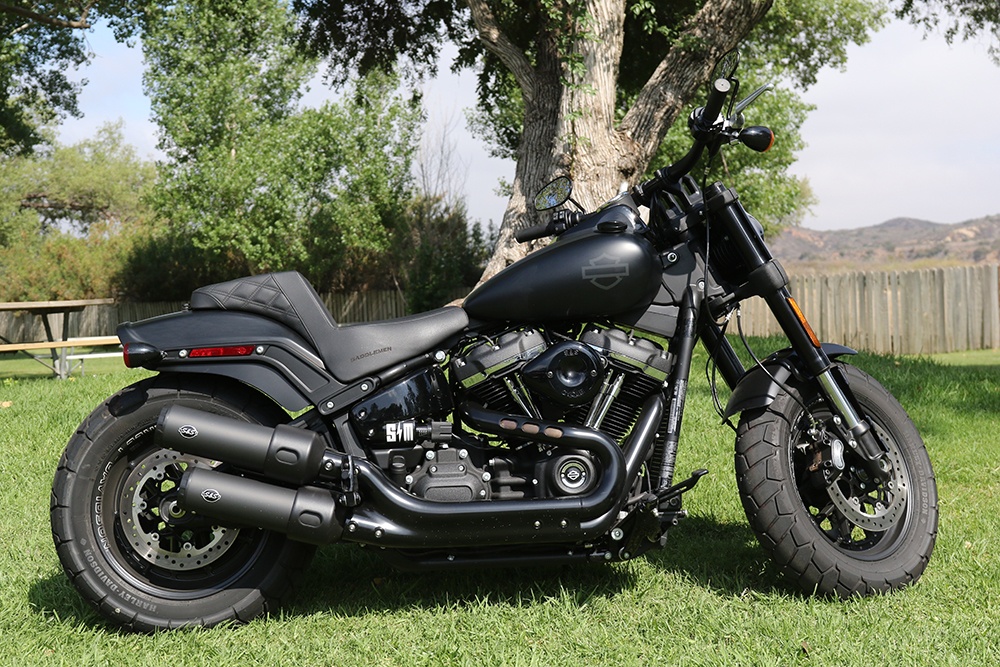 SMco brought out their daily rider too, an '18 Fat Bob® with just a couple S&S parts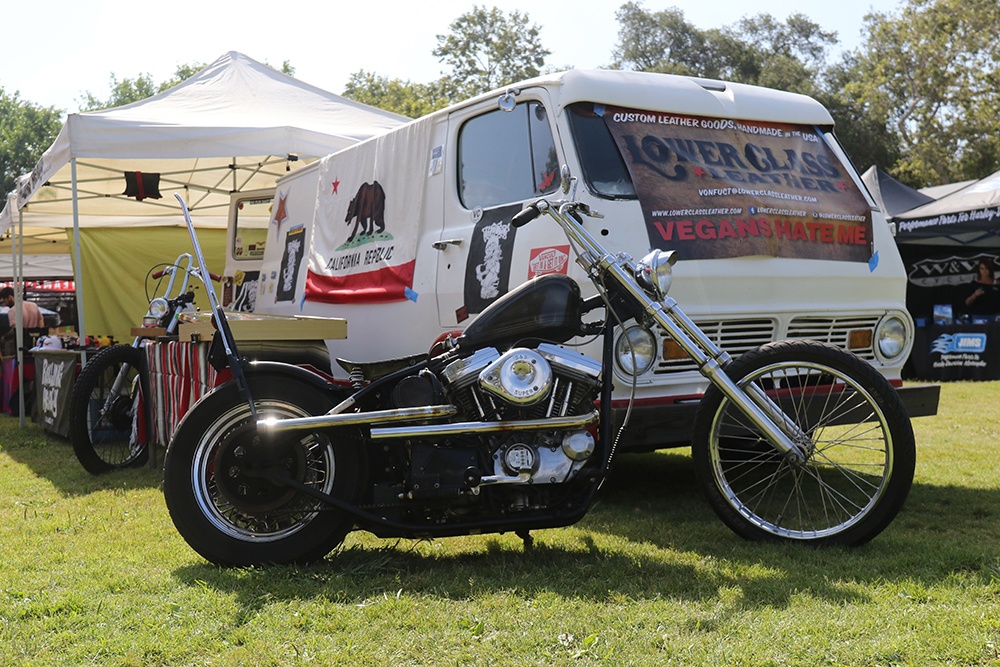 Metal Will's daily rider Sporty chop, with S&S pistons at the Lower Class Leather booth - great van too!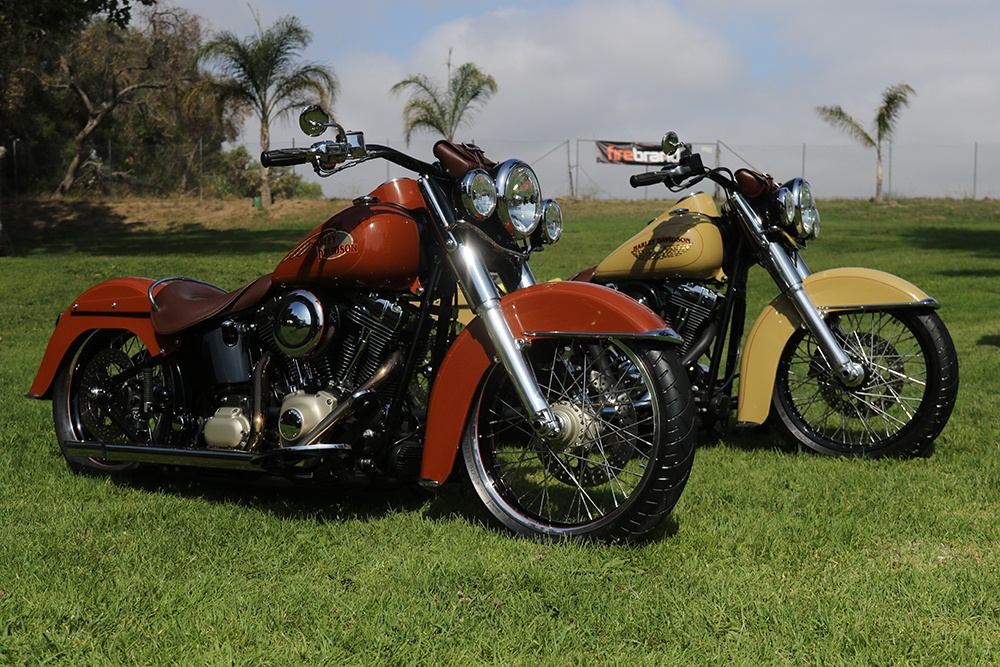 A couple clean rides at the far end of the show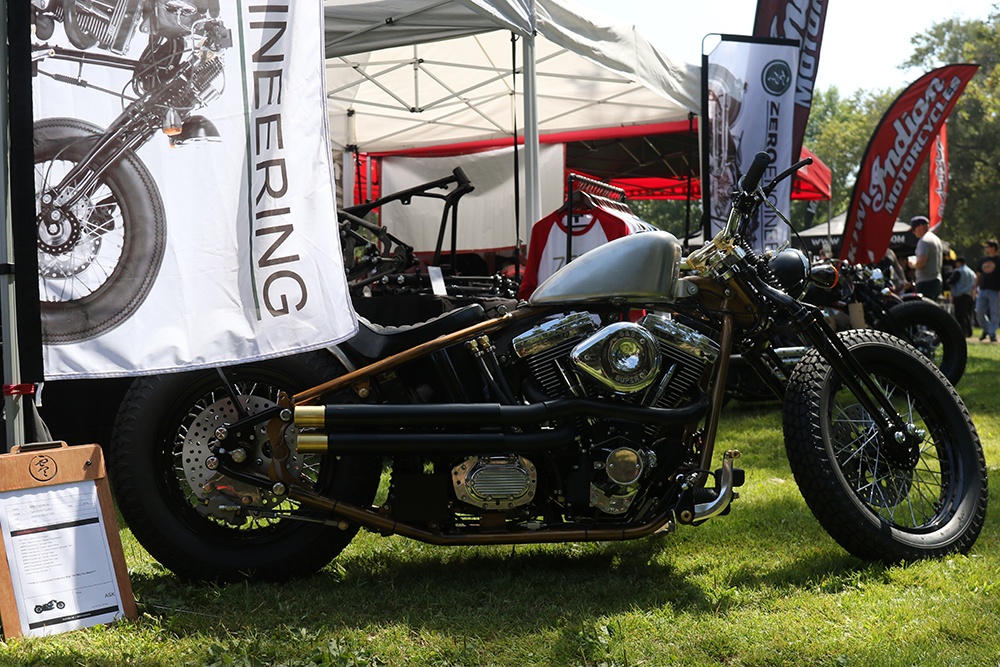 Zero Engineering's cool ride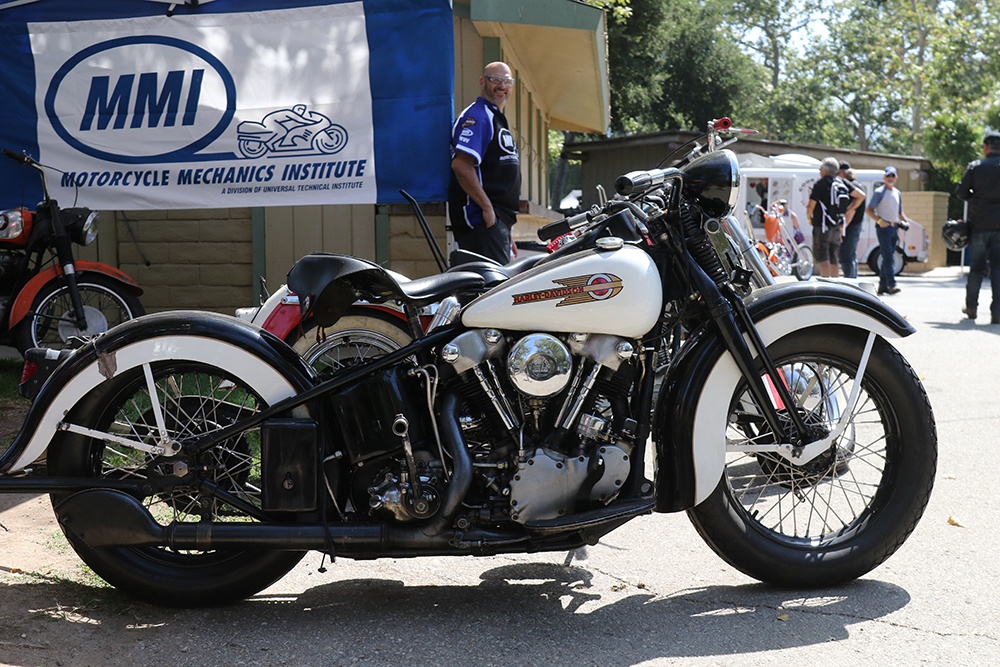 Motorcycle Mechanic's Institute was out in full force.. really makes you want to attend their school!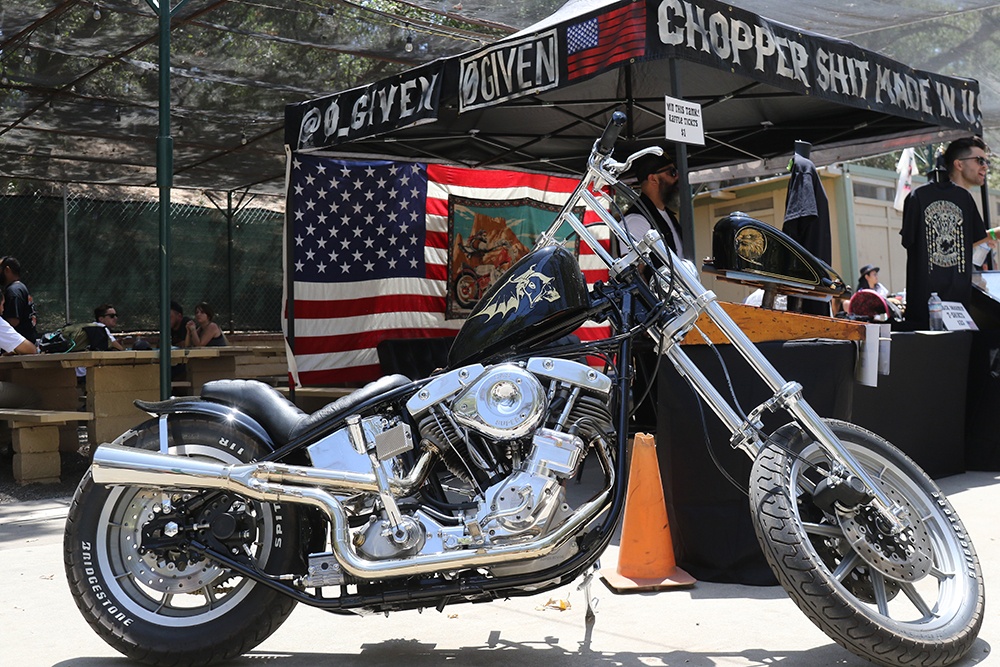 0 Given had a cool shovel at their booth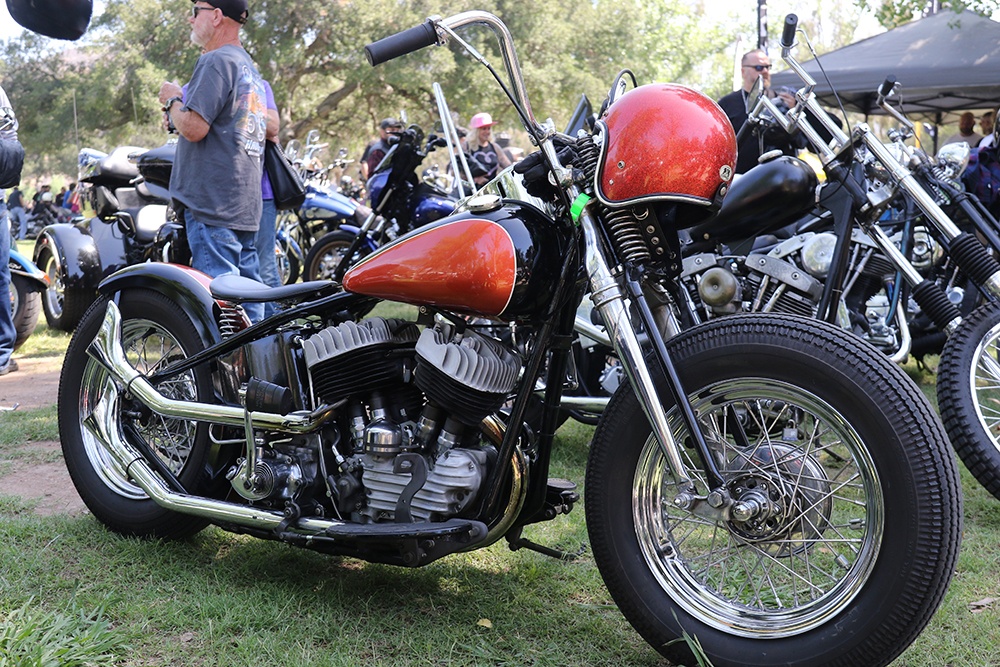 The Grass Pass parking area brought out all kinds of clean motorcycles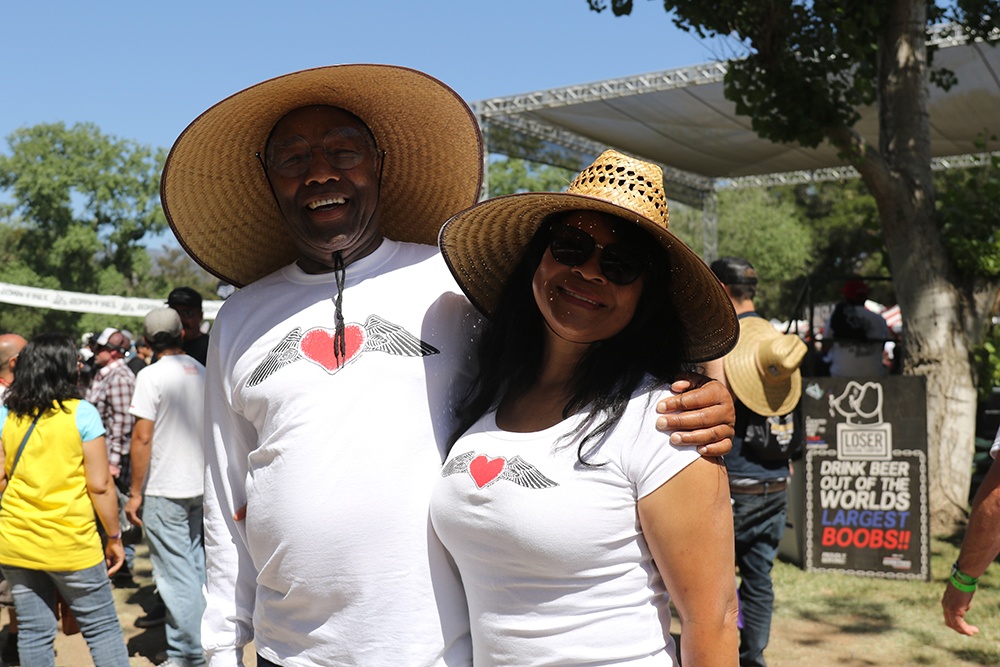 Sugar Bear and his beautiful wife, Fuji - they can't hide from me under those hats!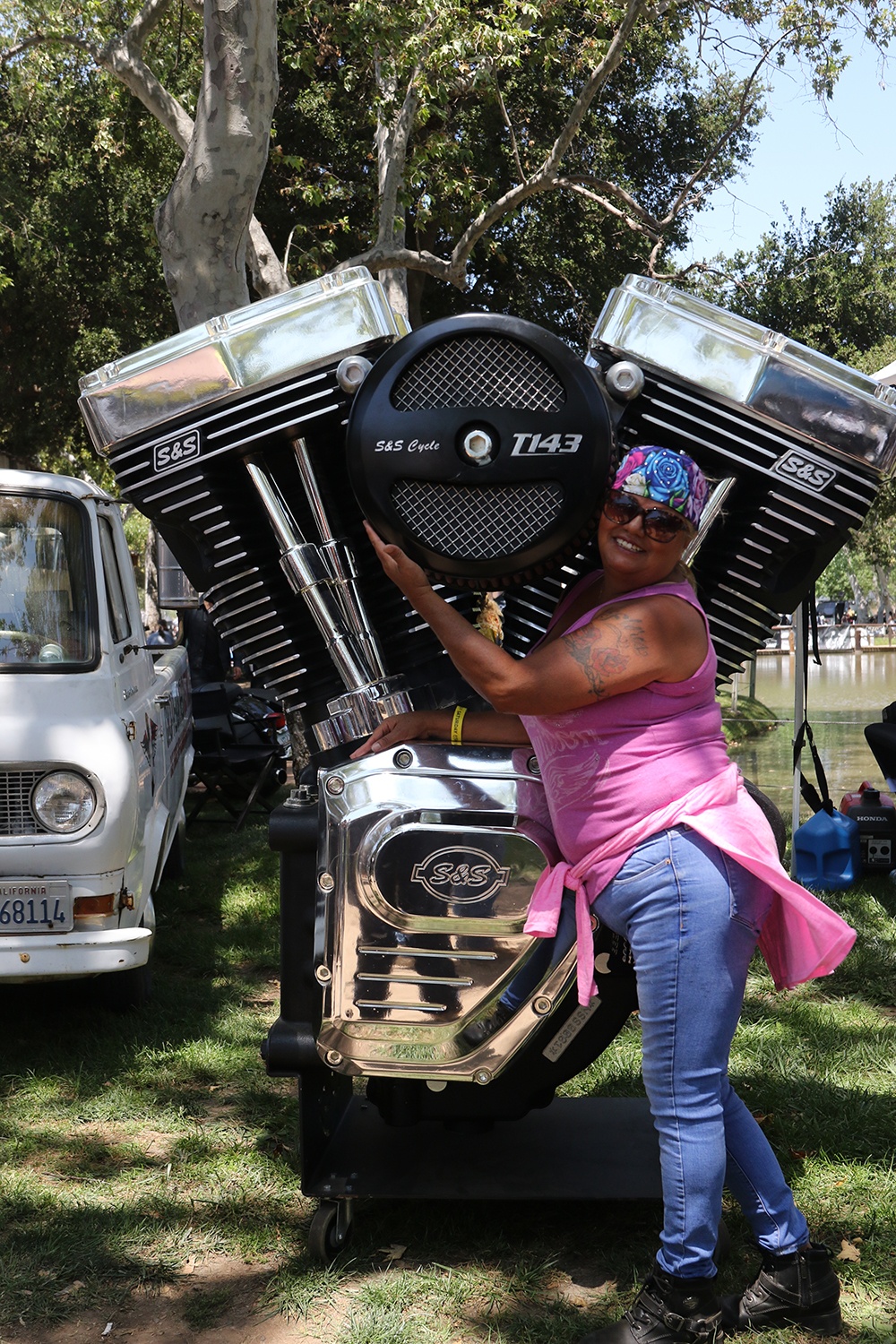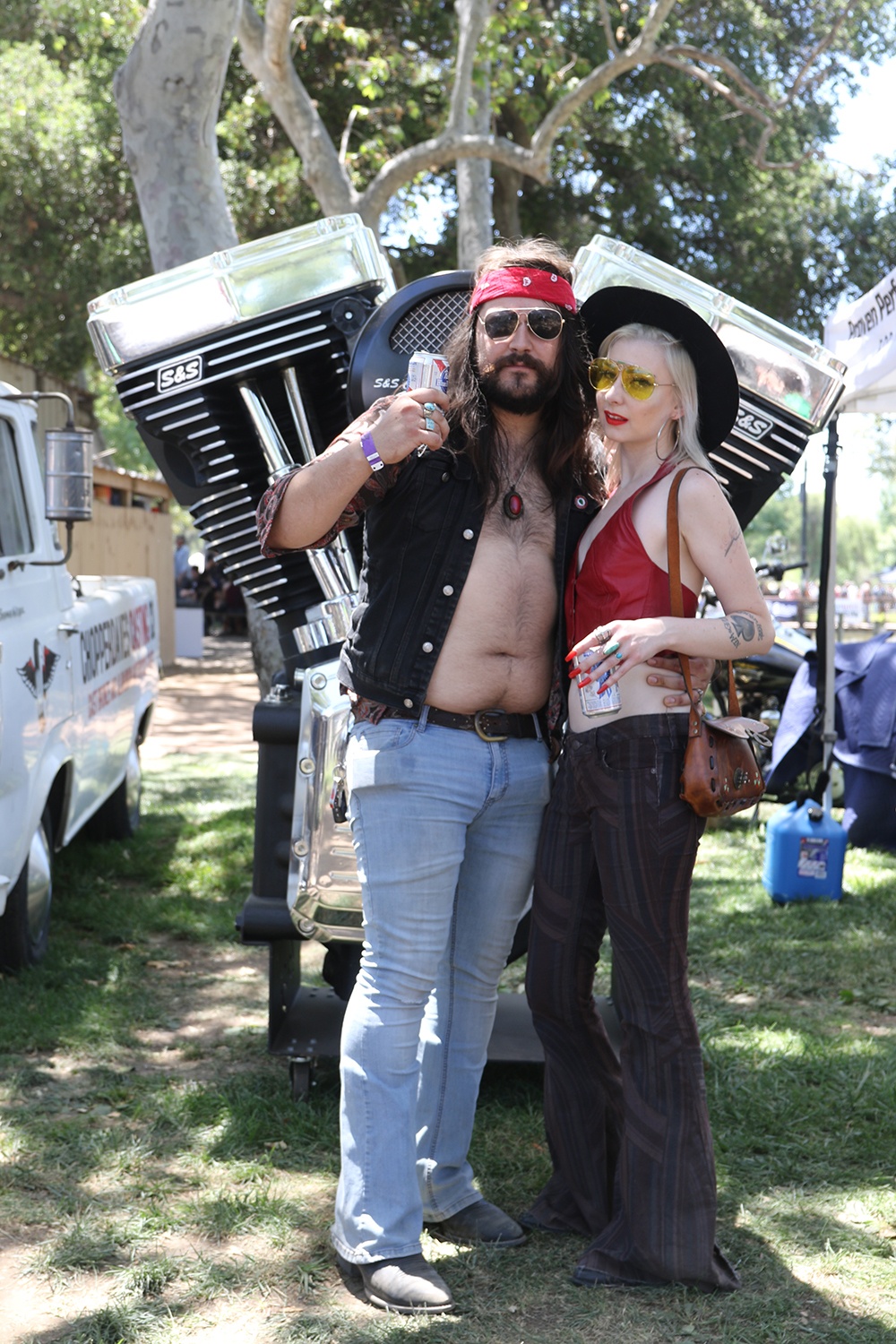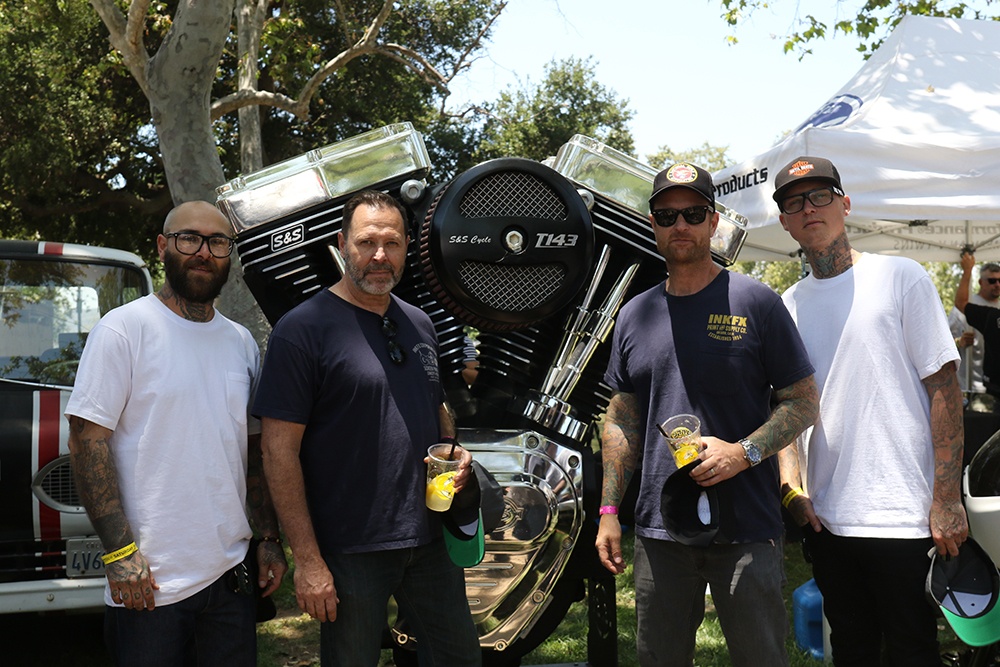 The InkFX Crew stops to check out the Big Engine!