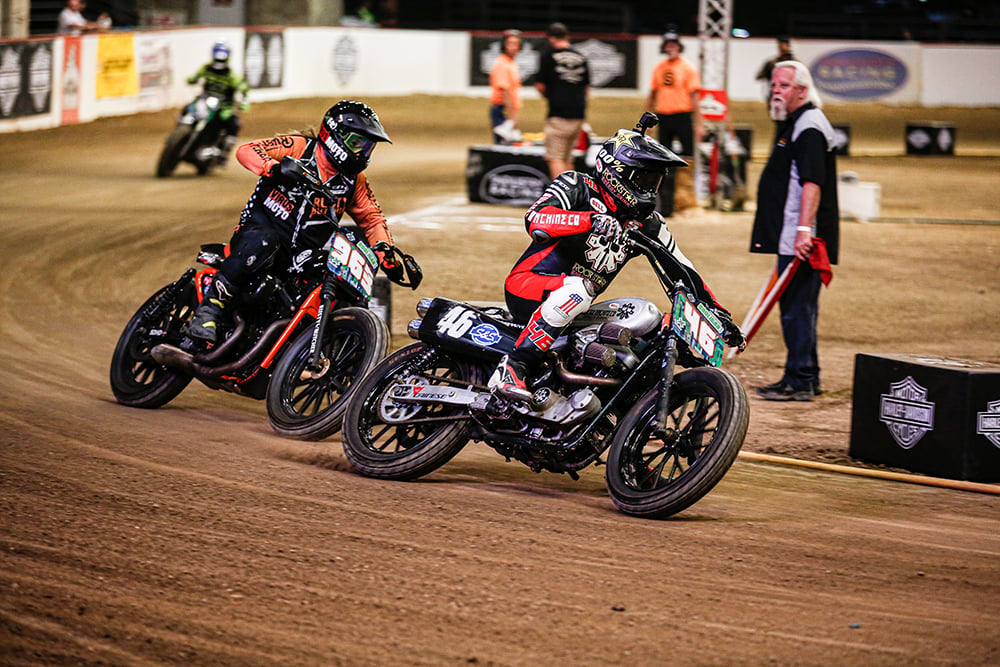 We made our way back to sunny California in a swirl of daydreams beckoning us near…salty beach air, motorcycles, tacos, and more motorcycles. 'Twas the end of June which meant one of our favorite events of the year was under way, the Born Free Show.
First up was the Born Free Stampede in the City of Industry which brought out a livery of everyone's favorite kooky characters and bikes in all different classes from tank shift to vintage - open twin to pull start mini bikes and more. The stakes were extra high this year as winners were qualifying to be sent to the heaven of motorsports (aka X-Games).
The format was a little different this year as after practices, the track ran through the Born Free Show roster of classes before an all out Hooligan showdown of what appeared to be a record # (over 100!?) of Hooligan riders. One of the highlights for S&S Cycle was the addition of new hooligan rider Kibbe aka @kibbetech on the "Banana Hammer" Sportster from Hoonigan's Garage featuring a banana yellow wrap on the tank as well as our Hooligan Kit, 2-2 High Pipe, and to finish it off, a Stealth intake with Mini Teardrop air cleaner.
Hometown heroes Hunter Klee and Matt Schmidt were also racing and they both managed to get a Golden ticket to the gates of X-games. Other usual suspects in the S&S equipped register took to the track including Rusty Butcher, Mikey Virus, Noise Cycles, The Gonz, Suicide Machine Co. and more…
All in all, it was a great day of rubbing, racing, crashing, and community amongst vendors and those racing and we can't wait for the next one! Be sure to check out our recap video and image gallery below!