I get requests for product images all the time, but this one was unique. J&P Cycles' Dave Stewart contacted me for images of a KN-Series engine at various angles. May I ask 'what for'? It turns out, a couple of inmates at the Grafton Correctional Institution in Ohio have quite the hobby. Their first completed project: A scaled replica of the Exile Trike by Russell Mitchell. After 1,000 hours using limited tools (various sanding shapes, paper clips and toe nail clippers) they created this replica with meticulous attention to detail.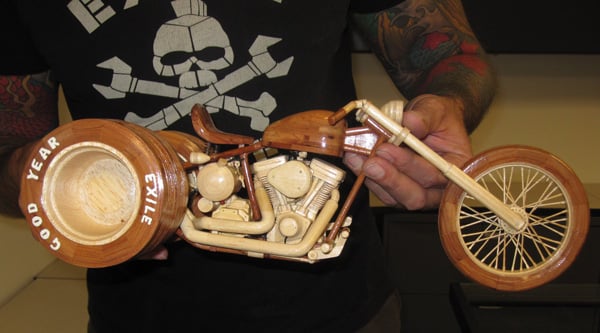 "I was completely blown away by the quality of work and attention to fine detail when I received this piece, and I can barely wait for the guys to finish the HotRod model they are currently working on!"
–Russell Mitchell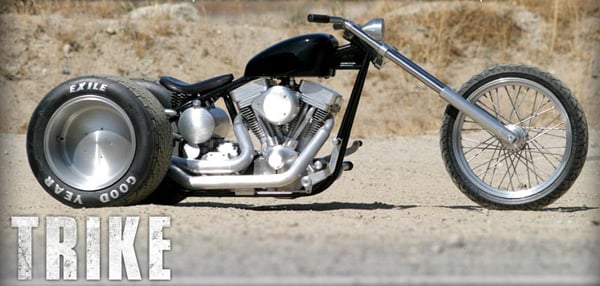 Currently, the replica is on display at Exile Cycles in California.
You can expect to see more amazing replicas of motorcycles and an S&S KN-Series engine in the future.